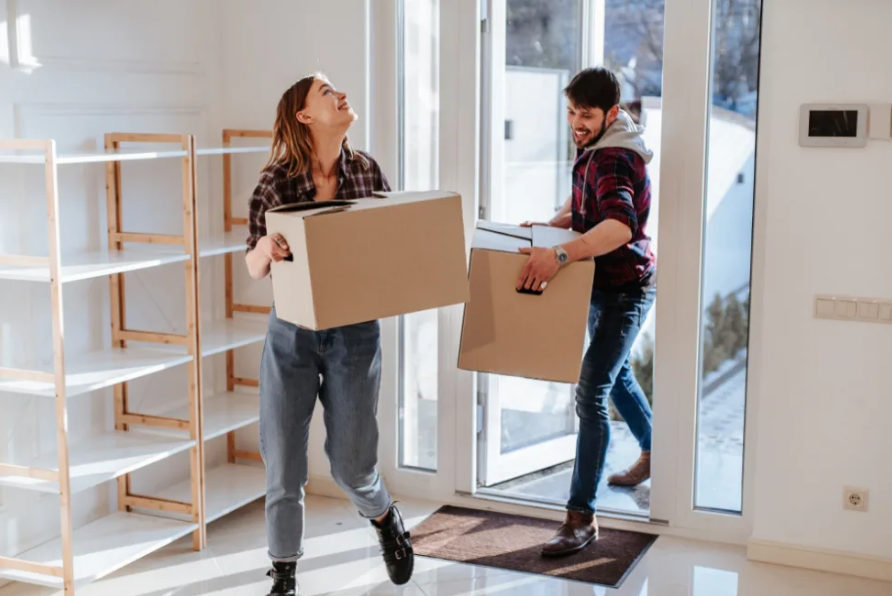 Relocation has become a part of modern life. People move for different reasons and that may include professional and personal reasons but the current year has given people more reasons to relocate to different places. The pandemic has changed everyone's lifestyle and many people are looking for the change as work from home has become the new normal. The economy is shifting and a great rise in work-from-home opportunities is seen so people living in metro cities are shifting to less populated remote areas. Have a glance around and you will find that many people have moved or are planning to move.
Business Relocation
Not only people are moving their houses but also their businesses. Many corporates have given their employees the option of working from home and to decrease their business expenses, they are moving their businesses to smaller workspaces. Certain IT companies have declared that they will continue work-from-home systems for longer periods as they are concerned about their employees' health and also they are getting good revenues. Business owners are even locating to other states to grow better. So not only employees but also business owners are looking for the best interstate moving companies to relocate their businesses to affordable locations.
There are various factors behind the latest relocation trends and here we will discuss them in detail.
To Stay Close to the Family
We cannot deny the fact that many people move to bigger cities to make a career so now when they have got a chance of working remotely, they are shifting back to their families. Moving closer to their families will not only keep them emotionally stable but will also save a lot of money. The remote working facility is motivating many people to move back to their families, especially those who had shifted recently to bigger cities in search of a job. Many people are moving due to changes in their romantic status; while some wish to live with their partner, others want to stay away due to relationship breakups.
Affordable Living
While some people are planning a move to stay closer to their families, others are searching for affordable living options. Once again, work from the home facility has made it possible for many city professionals to move to small towns or to the countryside where they can get a house at a much lower cost than a city apartment. So many people are moving from urban to suburban localities. Though the pandemic has taken a toll on the financial conditions of people, financially secured people are also moving to other states in search of cheaper house options. Affordable living is one of the biggest reasons behind moving.
Health Safety
Pandemic has made many people conscious about their health and people are moving to places with better climatic conditions. It may sound weird but many elderly people and people with young children in the family have moved to safe places. As we know the pandemic has hit bigger cities harder than small towns and that is the reason that people prefer suburban areas to live in.
Job Change
Pandemic has eaten many jobs and people have lost their only source of living. Many people have moved or are planning to move in search of a new job. It has become hard for many to survive in the urban areas due to deducted salaries or no salaries so they are moving to suburban areas to save money on house rent and utilities as suburban areas are much cheaper than bigger cities. A few people are relocating to other cities due to job transfer that has always been the biggest reason for relocation.
Better Education
With the rise in work-from-home options, many people are moving to places where there are better education facilities. Often we want to send our children to a certain education system but it is not possible due to our professional commitments and the new WFH policy has made it easy for some parents to move near to the schools they always wanted to send their children to.
Personal growth
You will be surprised to learn that people are willing to move to a new location to seek positive personal development. Many people are operating under peer and social pressure and want to break free to ensure personal growth. Relocation makes a perfect opportunity for such people to try out new things and ensure that they have opportunities to grow interpersonally. This is one of the prime reasons why people are searching for the best states with a happy life quotient. Unnecessary pressure in work and personal life has distorted the perfect balance of life and relocation appears as the best solution.
Experiment
This is another eye opener and more and more people now want to experiment and try out new things. This includes living in places they have never been to, relishing new culture and making their comfort with new life situations. The relocation industry experts say that people are choosing long distance and cross country moves to taste the waters. This is also reporting in more and more returns as settling down in an entirely different place is not a cup of tea for everyone.
Work flexibility has given wings to people and they are moving to the places they wanted to be. These new moving trends have made it possible for you to live in a bigger house at your favourite location. Many people have fulfilled their dream of living in a quiet place to stay away from crowds and hustle and bustle of city life.
Statistics have shown that more people have moved in the year 2023 than in the year 2023. While it was difficult for the people to move during the pandemic, still it is the biggest reason that people are moving this year to save on their cost of living and to stay near the family.