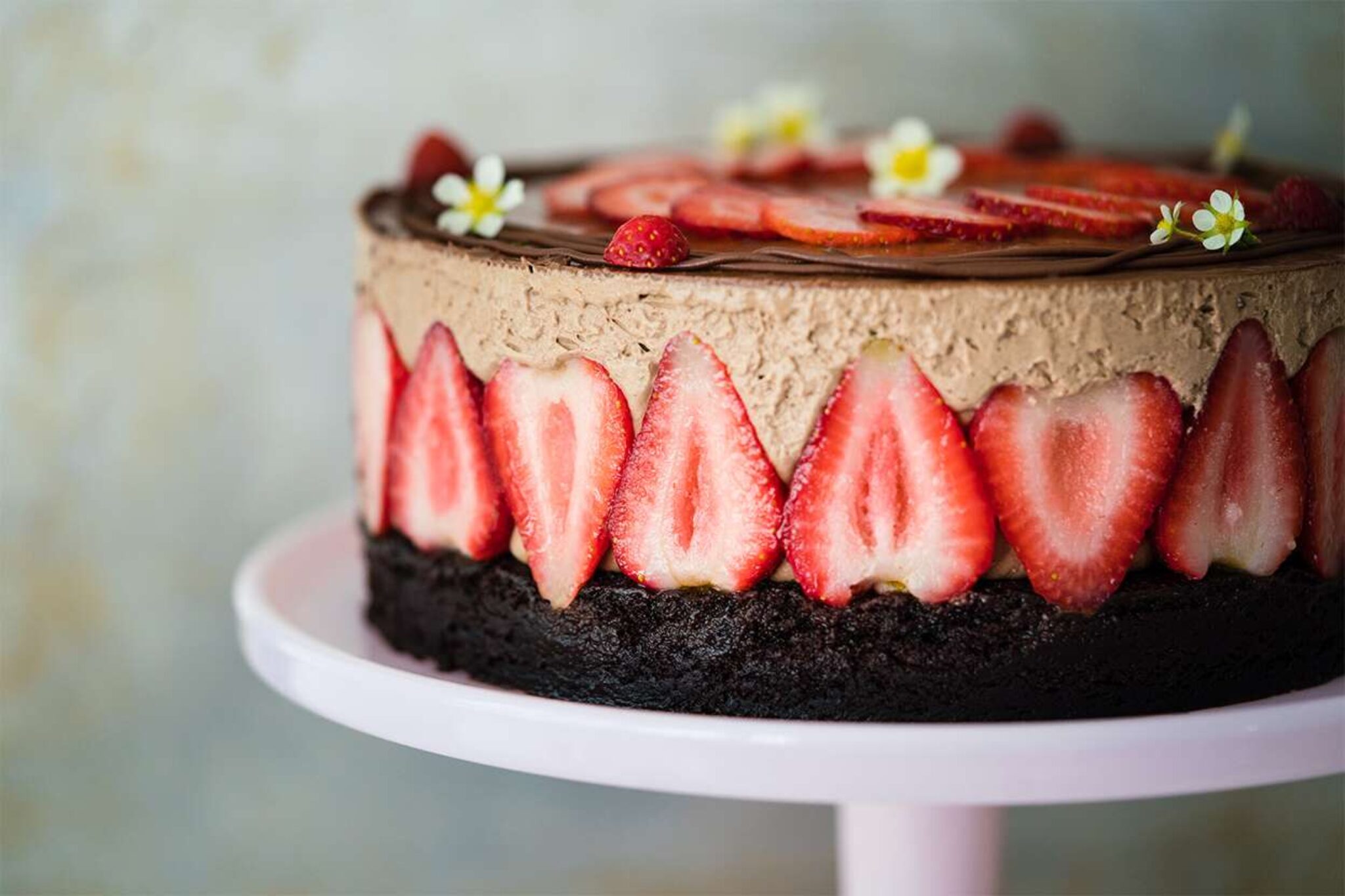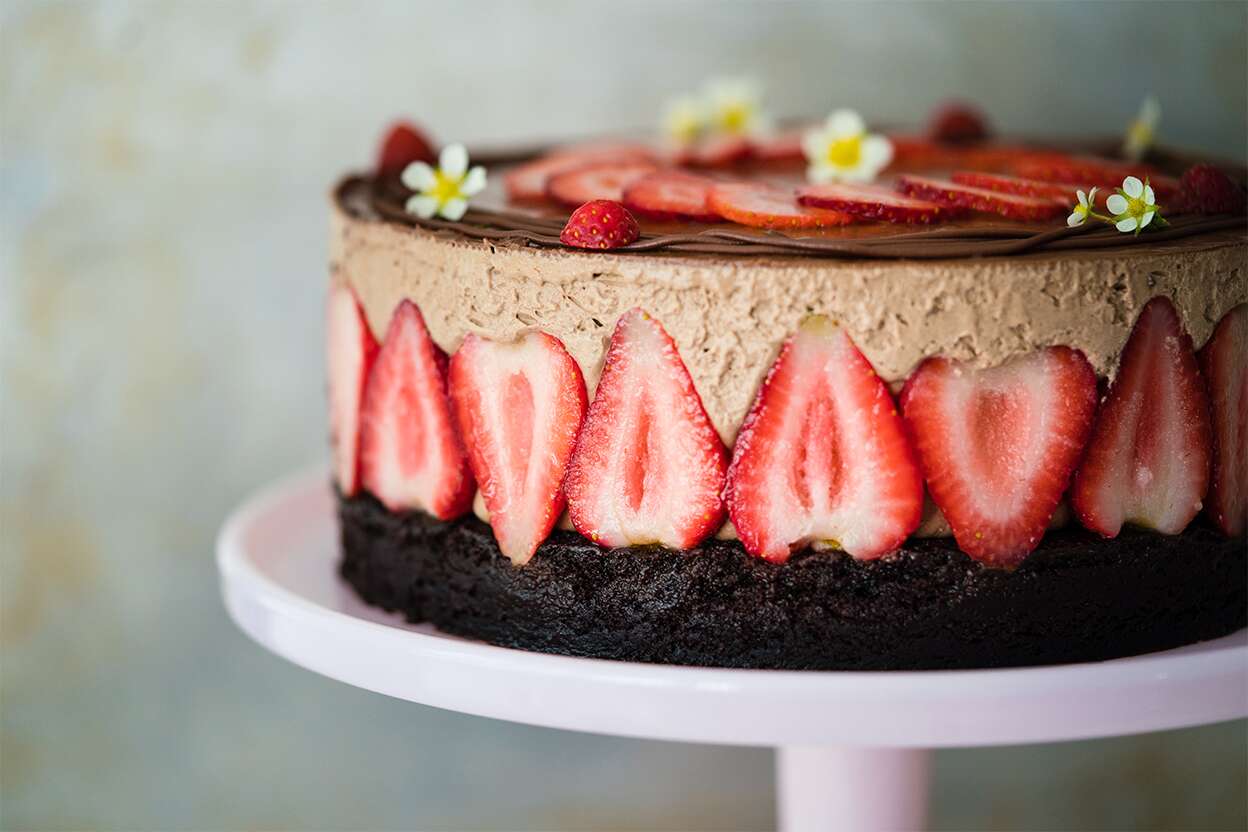 Baking a delicious strawberry cake from scratch is a great way to show your loved ones how much you care. The sweet, juicy flavor of ripe strawberries encased in soft moist cake never fails to impress. When topped with light fluffy frosting or fresh strawberry glaze, this summer time cake is sure to be a hit at any gathering or celebration.
With a little planning and some basic baking skills, you can master the art of strawberry cake baking. Use fresh in-season berries and follow some simple tips for mixing, baking, frosting, and decorating to create a stunning cake. Your loved ones will be thrilled by your thoughtful gesture and amazing baking talents. Here is a guide to making marvelous strawberry cakes that will wow your friends and family.
Choose Perfectly Ripe Strawberries
Naturally, the key ingredient for incredible strawberry cakes is fresh, ripe strawberries. The berries you use will directly influence the flavor of the entire cake. For best results, go strawberry picking yourself and select plump, juicy berries with intense red color. Or, visit a farmer's market stand and inspect the berries for freshness. Always steer clear of mushy or molded fruit.
Wash and Dry the Berries Gently
Once home from the market, gently wash your fresh strawberries. Place the berries in a colander and rinse briefly under cool water. To dry, spread them out on a fresh towel. You want the strawberries moist but not soaked or dripping wet for baking.
Hull the strawberries by cutting out the stem and leaves with a paring knife. Work over a bowl to catch the juice that escapes. Having the berries ready to use will make your baking go more smoothly.
Freeze Extra Strawberries for Later
If you end up with more fresh strawberries than you need for your cake, freeze the extras so they don't go bad. Simply line a baking sheet with parchment paper or waxed paper. Arrange washed berries in a single layer on the sheet, being careful not to overcrowd them.
Place the baking sheet in the freezer overnight. The berries will freeze solid. Transfer the frozen berries to an airtight freezer bag or container. Label with the date and store in the freezer for up to one year. Now you'll have great strawberries on hand whenever you want to bake another cake.
Select a Moist Cake Recipe
With fresh strawberries ready, it's time to pick out a cake recipe. Look for a basic sponge or butter cake recipe that produces a light and tender crumb. Dense, heavy cakes won't pair as well with the juicy strawberry flavor. Chiffon, genoise, or butter cakes are all excellent options.
Consider making a white or yellow cake so the flavor of the strawberries really shines through. You can also incorporate strawberry puree directly into a pink-hued cake batter. Just avoid artificial strawberry-flavoured mixes—fresh is best. Read reviews of recipes to find one that consistently turns out moist, fluffy cakes.
Incorporate Strawberries in Two Ways
One of the secrets to incredible strawberry cake is to include these sweet berries in two places: inside the cake and outside the cake. Fold diced berries into the batter before baking so their fruit flavor infuses the entire cake with delicious moisture. Then pile extra berries on top of the frosted cake for a burst of freshness. For the cake batter, clean and hull the berries as directed. Lay the berries on a towel to thoroughly dry.
This prevents them from bleeding juice throughout the cake. Dice the berries into 1⁄4 to 1⁄2 inch pieces. Fold the diced berries into the prepared batter gently to distribute them evenly. Save your largest, most picturesque berries for garnishing the finished cake. Leave this whole with stems attached for the prettiest presentation.
Bake Evenly and Check for Doneness
It's important to bake your strawberry cake evenly so that it cooks through without overbaking. Use the recommended pan size and preheat your oven fully. Grease the cake pans well and line with parchment for easiest release.
Pour the batter into the pans and use a spatula to smooth the tops evenly. Bake the cake on the middle rack in your preheated oven for the recommended time, checking at the minimum time listed. Use a toothpick to poke the middle to check for doneness. The cake is done when the tester comes out clean. The margins are going to be pale golden brown. Before icing, let the cake cool fully on a wire rack.
Create Fluffy Buttercream Frosting
Once your cakes are baked and cooled, it's time for the fun part—the frosting! There are many delicious frosting options, but classic buttercream pairs especially well with moist strawberry cake. To make it from scratch, simply beat together softened butter, confectioners' sugar, milk or cream, and vanilla extract. Beat on high speed until the frosting becomes pale and fluffy, at least 5 minutes.
Taste and adjust sweetness or texture as needed. For pretty pastel frosting, blend in a spoonful of pink food coloring gel. Fill a piping bag fitted with a star tip to decorate. You can also prepare a tasty cream cheese frosting by beating together softened cream cheese, butter, vanilla, and powdered sugar. This tangy frosting complements the strawberries perfectly.
Pile on Fresh Strawberries for Decoration
Top your strawberry cake creation with fresh whole berries for a stunning presentation. Whether you frost the entire cake or just the top, arrange washed whole berries creatively on top of the buttercream or cream cheese frosting. Create circles, hearts, flowers, or other patterns with the colorful berries.
Place a few strategic whole leaves around the berries for extra flair. Your fresh berry decorations add natural sweetness and make your cake look truly scrumptious. Drizzle the frosted cake with a thin strawberry glaze for extra shine and fruit flavor.
Serve Chilled with Sweet Sauces
Allow your freshly decorated strawberry cake to chill in the fridge at least 2 hours before slicing and serving. This helps the frosting set up nicely. When ready to serve, garnish cake slices with additional berries on each plate. Offer chilled sweet sauces alongside strawberry puree, fruit curd, or chocolate sauce so guests can drizzle to their liking. Provide freshly whipped cream in a bowl with a spoon for dolloping onto cake slices as desired.
Conclusion
A delicious handmade strawberry cake online is sure to wow your loved ones, with its rich layers of soft cake packed with juicy berries, fluffy frosting mounds, as well as shimmering glazed fruit.
With premium ingredients, cautious baking techniques, lovely garnishes, as well as inventive packaging, you may make a dessert masterpiece appropriate for any special event. It's time to give your loved ones a little strawberry happiness, so grab your mixing bowls as well as begin making them!