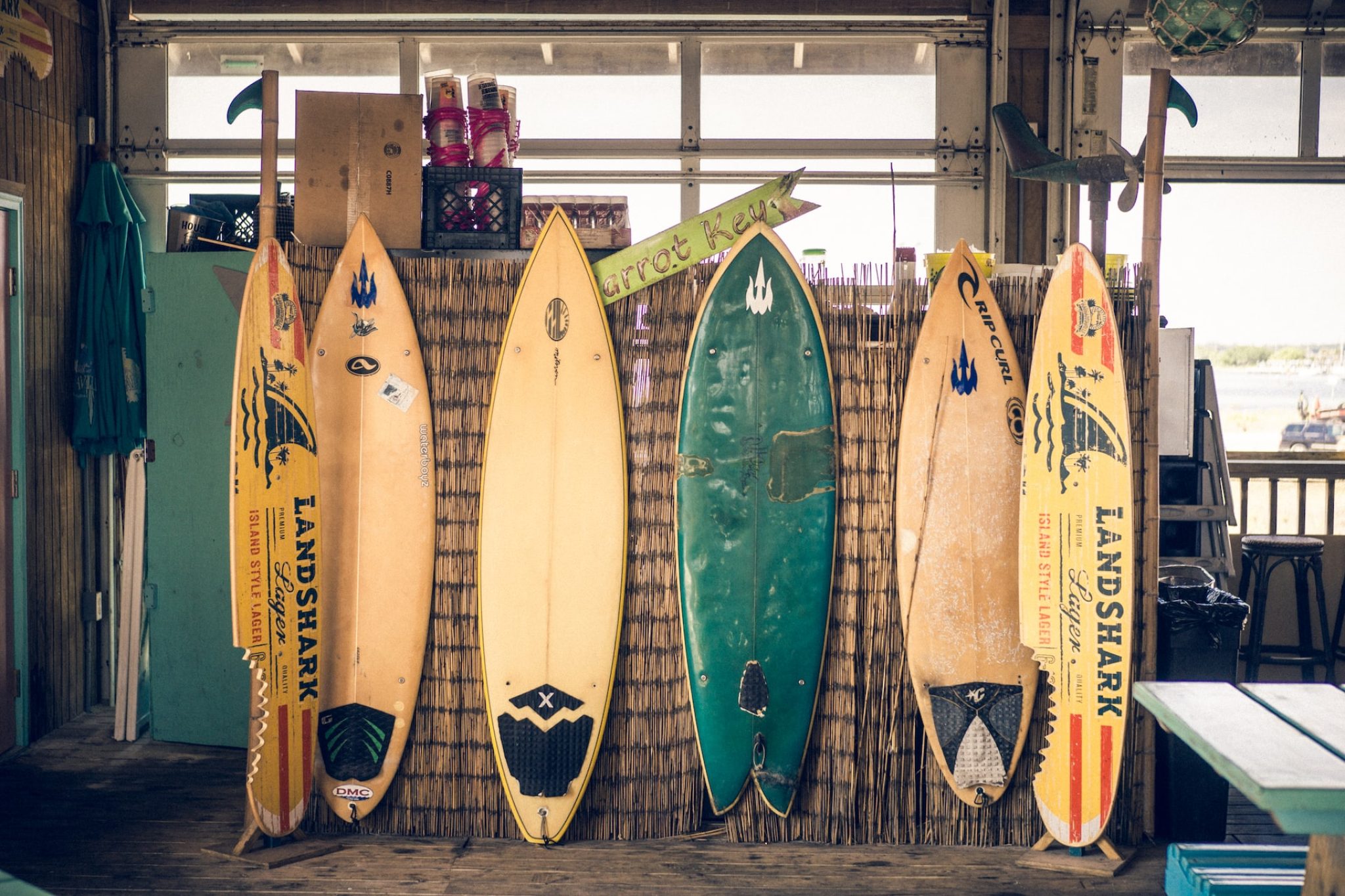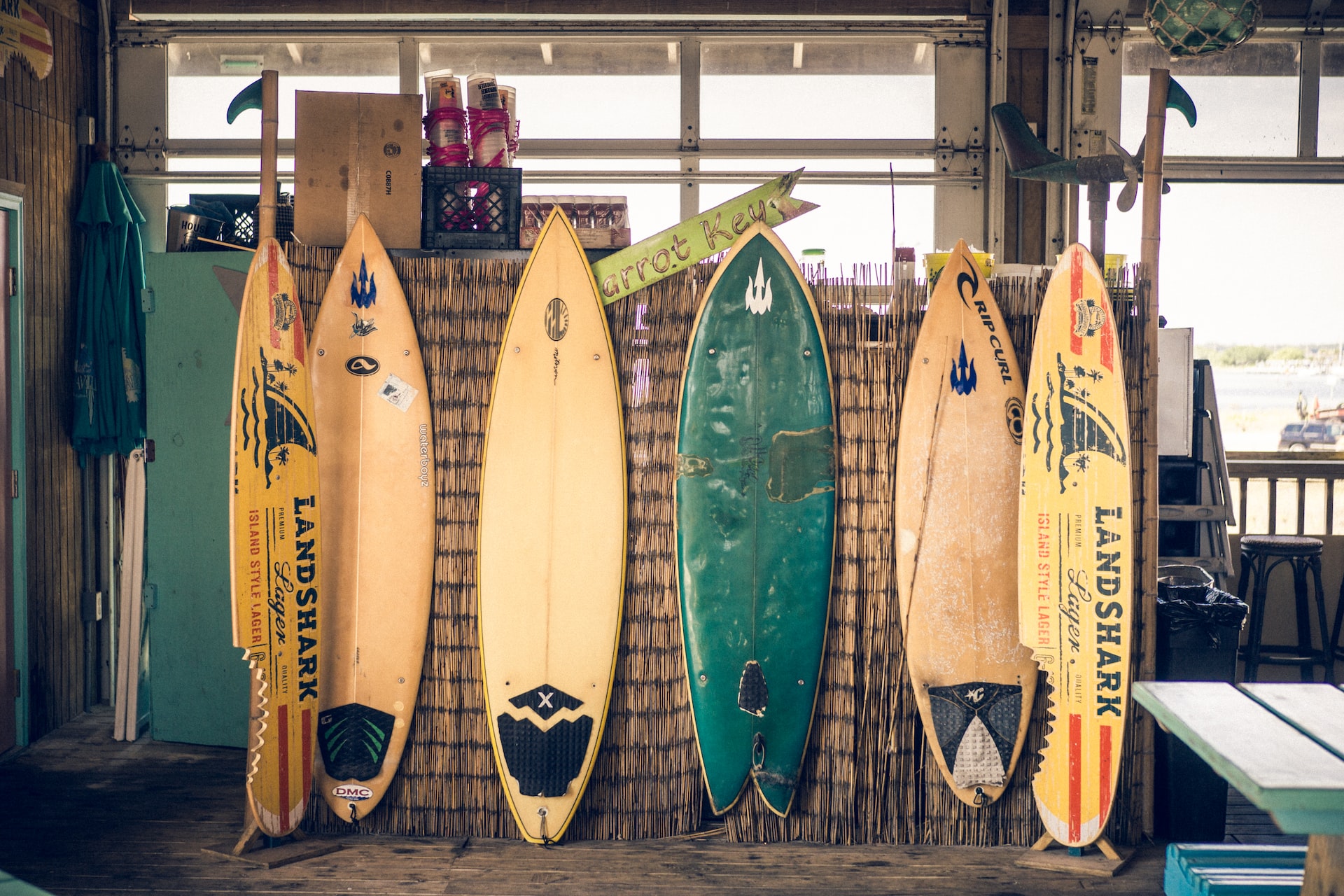 Summer is coming soon, and you plan to engage in some of the most exciting summer activities this year. Don't forget to add surfing to the list if you're brainstorming them. It is the most exciting summer activity to catch people's eyes on the beach. So look no further to spend your summer honing your surfing skills and spending time with friends!
However, if you're a beginner, it can be difficult and daunting to research the type of board you need. Not to mention the other gear and equipment to get you started! Getting your surfing boards wrong and unsuitable for your height and other factors is common, but this situation must be avoided. Fighting the jargon and getting the right surfboard is overwhelming. But there's nothing to worry about since this article covers all this. Without further ado, let's first familiarize ourselves with the types of surfing boards.
Types Of Surfboards
With the plethora of surfboards out there, it can be quite a heavy ordeal to know the specifics that can fit your style of work. You might also consider getting custom surfboards suited to your needs and capacities. You can quickly get them on this website.
Surfboards are available in many shapes and materials, which must be thoroughly familiarized with to get you started. The following will make up the gist of the surfing board types available to you:
Longboards
Those surfboards which are about 9-10 feet long are classified as longboards. Their excess length makes it a great contender for paddling activities, even more so than short boards. Length is a very significant factor in catching shorter waves. The longer the board, the better the ability to see them. If you're a beginner, then consider getting yourself a longboard. Its versatility can make every kind of surfing easier and smoother. Many beginners use this as a learning tool, even intermediate surfers.
They benefit from correcting your surfing style and increasing your range of strength. With this board, you can lay back and enjoy your surfing and create an all-around developed surfing experience.
Funboards
Funboards are, as in the name, extremely fun to handle because of their hybrid miz. They range about 6-8 feet, making the in-betweens for short and longboards. Their fun-sized appearance is available in a wide range of styles. These hybrid boards can also be single-finned with soft tops, adding to their stability and balance. Because of this, they are widely used by beginners who need some control over their feet. However, they are plentily used by masters in the sport too!
Shortboard
While funboards and longboards are great for catching shorter waves, shortboards are in a league of their own in terms of long locks. Due to their low surface area, it can be difficult for beginners and many intermediates to balance on such surfboards. They are about 5-6 feet and are typically used by advanced and experienced surfers. Their strength helps to tackle stronger and bigger waves.
Shortboards are usually made of fiberglass material. With their 2-fin design, experienced people are much suited to use these types as they are hard to paddle and control. It can be a pain for newbies.
Fish And Gun
Fish and gun boards are an eerie type of their own. Fish boards, on the one hand, are shaped like what they are called and are wider in the middle. With their two-point end structure, they imitate a fish and are the second-level for beginners who have already mastered the longboards. They also have a stable base. On the other hand, gun boards are for the much more experienced demographic. It is an advanced board designed to take on strong and powerful waves.
How Tall Should The Surfboard Be?
There are a few factors to consider when looking for the right board. The crucial element, however, would be the level of expertise. So let's classify based on your skill level.
Beginner
Surfing may look dangerous to you but trust the process. Although it can be a tricky sport to master, it comes with fun and amusement. Beginners are often recommended to start with a longboard. Longboards need a little grip and balance compared to the other boards. As already mentioned, the larger the surface area, the more the balance, and the less the risk of you drowning. You need to hone your skills and practice until dawn breaks with a longboard before moving on to other cooler boards.
Look at the following requirements for your longboard:
Height
Get a longboard at least 3ft taller than your current height while considering the weight.
Weight
Follow the chart mentioned below
| | |
| --- | --- |
| Weight  | Board Length  |
| 45 to 63 kg | 9'2" to 9'4" |
| 63 to 72 kg | 9'4" to 9'6" |
| 72 to 81 kg | 9'6" to 9'8" |
| 81 to 90 kg | 9'8" to 10' 0" |
| Over 90 kg | Over 10'0" |
Intermediate
Intermediates have a lot of choices on their plate. But this choice can also lead to an overwhelming load of decisions to make. There are different options for intermediate surfers, and each option comes with a rule book and a list of factors. Here's a rough breakdown of such considerations:
Height
Longboard
Like a beginner, opt for one at least 3 feet taller than your current height.
Funboard
Opt for one 12-24 inches taller than your current height. However, with all factors considered, it is best to take a second opinion from a specialist with experience. They give informed advice and maybe even design one that is perfect for you.
Shortboard
Opt for one 2-6 inches taller than your current height. This also has an added confederation for the type of waves you surf. They are directly related. More giant waves need large surface areas, while smaller ones need a small board.
Fish
A common misconception is that intermediates should avoid fish-type boards. However, if you think about it, there is no better judge than yourself regarding your level of expertise. If you opt for this, make sure you subtract 2-4 inches from your current shortboard, and you are good to go.
Weight
Here is a loose chart for different types of boards:
Longboard
| | |
| --- | --- |
| Weight | Board Length  |
| 45 to 63 kg | 9'0" to 9'2" |
| 63 to 72 kg | 9'0" to 9'2" |
| 72 to 81 kg | 9'4" to 9'6" |
| 81 to 90 kg | 9'4" to 9'6" |
| Over 90 kg | Over 10'0" |
Fish
| | |
| --- | --- |
| Weight | Board Length  |
| 45 to 63 kg | 5'10" to 6'2" |
| 63 to 72 kg | 5'10" to 6'2" |
| 72 to 81 kg | 6'4" to 6'7" |
| 81 to 90 kg | 6'4" to 6'7" |
| Over 90 kg | 7'6" to 8'0" |
Funboard
| | |
| --- | --- |
| Weight | Board Length  |
| 45 to 63 kg | 7'0" to 7'2" |
| 63 to 72 kg | 7'2" to 7'4" |
| 72 to 81 kg | 7'6" |
| 81 to 90 kg | 7'7" |
| Over 90 kg | 7'8" |
Advanced
As advanced surfers, you probably already know what works best for you and doesn't. However, that doesn't change the fact that this information is broad and loose, making it easy for experts to work within the box. The above information stands as it is, and you may get one customized for your specific needs.
Conclusion
The nature of surfing is broad in itself, and this can be daunting for all kinds of surfers out there. When opting for a board yourself, there are plenty of factors to consider, such as your height, weight, overall physique, surfing expertise, and the types of waves you are likely to tackle. So get yourself familiarized with the range of options, and improvise!