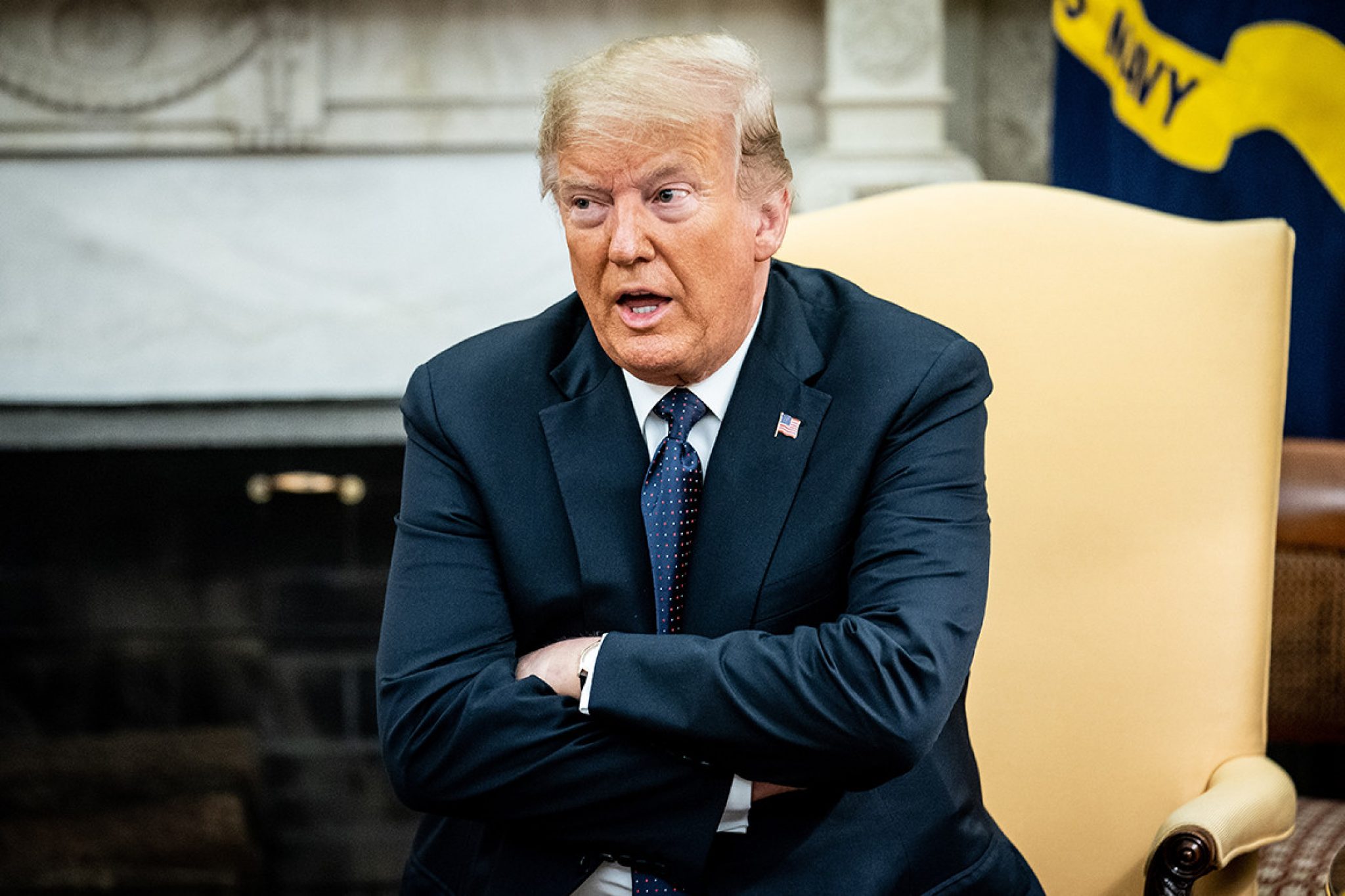 The current president of the United States, Donald John Trump, is mostly known as a successful businessman before he started his career in politics. There are many intrigues around the 45th president of the USA, and a great discussion between its supporters and opponents since he won the elections in 2016. Donald and his wife Melania are often being presented in various magazines and newspapers for their activities, but also many affairs and rumors. Currently, there is a rush in the campaign for the next elections that will be held in three months from now, and we can see various analysis about who is leading in the campaign between Donald and his opponent, John Biden. According to some articles from CNN, the popularity of Donald Trump remains the same as it was in the days when he was elected for a president. On the other side, there are many other statistics that are placing Biden in front of him.
Furthermore, the current situation in the United States, with people who are protesting in many cities, there is also a question will it affect the elections, and by what percentage. Donald is a well-known republican, and many people in the country are accusing republicans and label them as potential racists, which goes in favor of Biden, who is the main candidate from Democrats. Read this article by a female Trump supporter for more information.
Donald Trump's Background
Before Donald Trump became famous as a president of the United States, he was a well-known businessman and a billionaire. There are many controversial things around him, starting from his attitudes related to immigrants, and his past as a celebrity. He grew up in a family that was already rich since his father, Fred Trump, was a well-known businessman in New York. Donald has attended the Wharton School at the University of Pennsylvania. When it comes to his business career, he started it by loaning 1 million dollars from his father and invested them in various housing projects.
In the years after, he managed to start his projects, like the one in Manhattan, where he transformed the Commodore Hotel into Grand Hyatt and built a famous Trump Tower. There are also many other buildings with his name, such as Trump World Tower, Trump Place, and Towers in Istanbul, Miami, and the Philippines. On the other hand, he was not so successful in leading the casino resorts, since his casino business was filed for bankruptcy four times. Donald Trump is also known in the sphere of entertainment, especially for his ownership of Miss Universe, Miss USA, and Miss Teen between 1996 and 2015. Moreover, he was also a part of the reality show The Apprentice in 2003, which got him over $200 million during the 14 seasons.
His net worth is near $4 billion. Also, he owns a brand that is selling all kinds of products. Moreover, he has written several books as well. Donald has 5 children from three marriages. His first marriage was with Chezh athlete and model, Ivana Zelnickova, and they have three kids together, Donald Junior, Eric, and Ivanka. His second wife was actress Marla Maples, and they have daughter Tiffany. With his current wife, Melania, he has a son named Barron William Trump.
A career in Politics
Donald has shown his first interest in politics during the 80s, and his first step forward was back in 2000 when he was a candidate as a member of the Reform Party. Furthermore, he was an active member of the 'Birther' movement in 2008, by being one of the people who were claiming how Obama was not born in the United States. When he announced his debut in the race for the presidential role, many people could not imagine that he will have such a success. However, his parole Great America Great Again, and some promises like the one that he will build a wall between the United States and Mexico and forbid illegal immigrants, gave him support that he still holds today.
Main Reasons for His Popularity
Donald Trump has his style of explaining things and how to resolve any issues by making short statements and giving short and simple explanations of any problem. Also, he always sounds confident, which makes people easier to believe him and support him. On the other side, his politics are against immigrants, and he is introducing new laws that will prevent many of them to get to live in the United States. Because of that, he has great support from many people in the country that share his opinion on that topic.
Furthermore, one of the main reasons why so many people voted for Trump in the first place is the increased apathy for politics, with many people being sick of the political establishment. The current president represents someone who is against the elite. Also, he is someone who often says things in public that many others would be afraid to. While sometimes sounds like he is not being politically correct, his speeches have its purpose. Nevertheless, no matter if someone supports him or not, his popularity is not doubtful because his statements are always on the top pages in the news. He represents an intriguing person who always says what he has on his mind. Even if there are many people who are not supporting his politics, he surely is a strong leader.
Current Campaign and Polls
We can see that there is much analysis in the recent period about the current popularity of Donald Trump and his opponent Biden. However, one thing is certain, and that is the fact that these analyses are not so important in the end. For example, during the last elections, polls were saying how Hillary Clinton is much more popular, but he managed to win in the end. According to the statistics of YouGov, Rasmussen, and Morning Consult, only around 40% of people will vote for Trump in the next elections. However, there are another three months for the campaign, and we will wait to see how it will end.