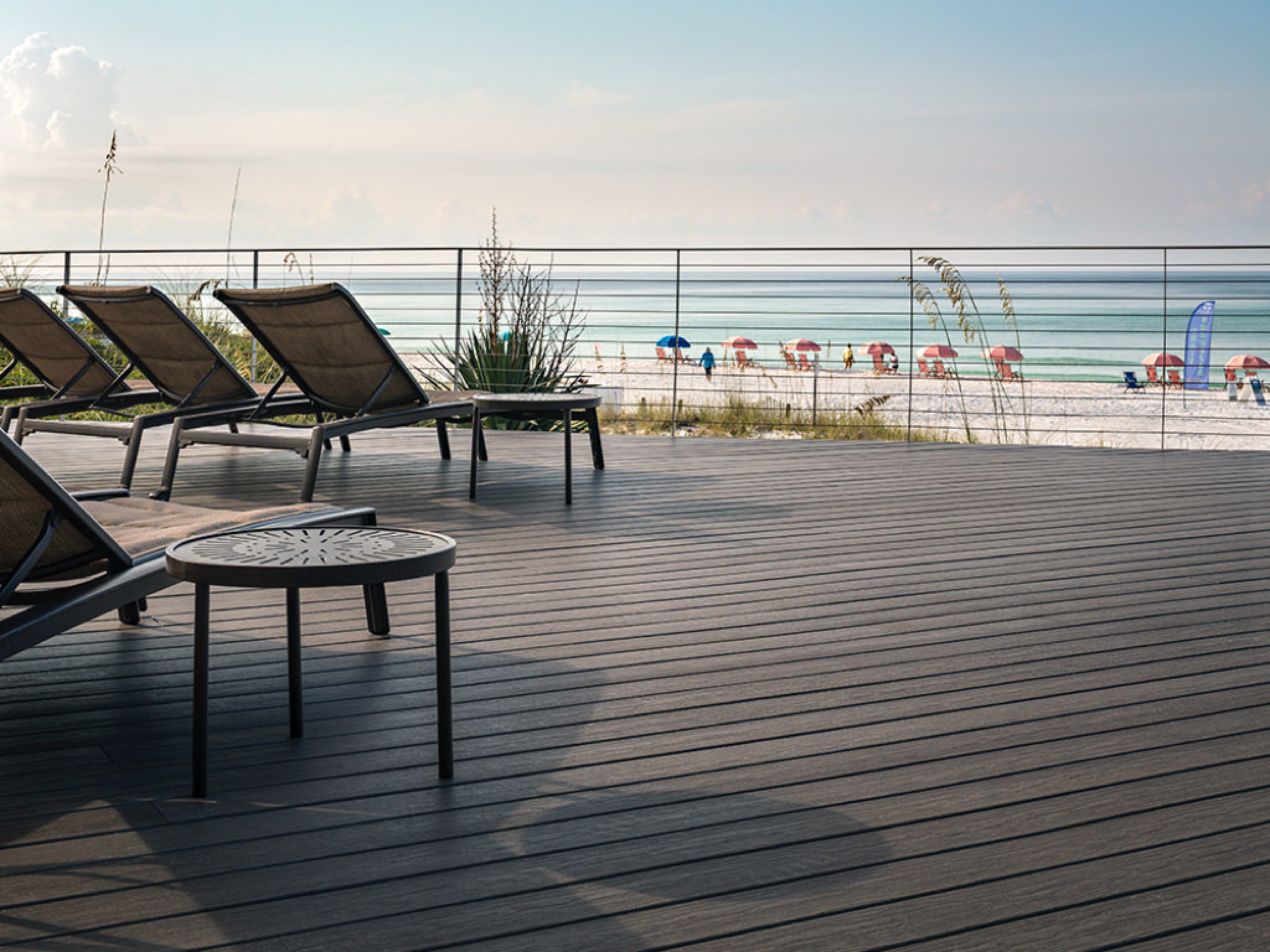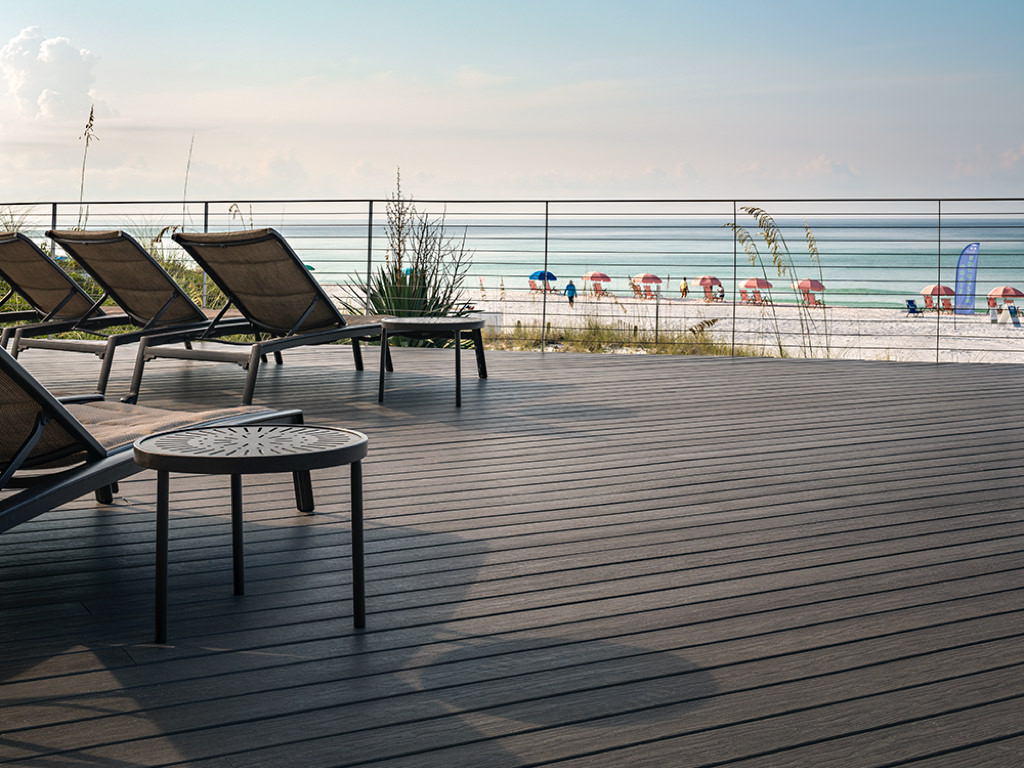 Composite decking appeared in use back in the eighties. However, its popularity grew during the time when new materials appeared in order to improve its features. Wooden decking is still popular, but composite decking has slowly begun to break out at the very top of demand. Why? The answer is in the growing interest of consumers for more durable products that require minimal maintenance. One of the strongest selling points when it comes to composite decking – is that it lasts significantly longer than wood and requires no maintenance. And how long composite decking lasts, find out in this text.
What Is Composite Decking?
Looking aside, composite decking is visually most similar to wood. However, it requires far less maintenance and is longer lasting, which contributes to its popularity. So what is actually composite decking? As its name says, it is a mixture of wood and plastic and that is actually the secret of its durability – because it takes the best features of both materials. Composite decking also contains UV stabilizers and binders – as well as protective agents against moisture and fire, etc. Thanks to its composition, it proved to be far more durable, which is also its biggest advantage over wooden decking.
Is Composite Decking Really As Durable As We Think?
Composite decking is gaining popularity because of its aesthetics and functionality, but above all, because of its longevity and durability. Compared to traditional wooden decking, composite decking has many advantages, and the facts speak in favor of that. First of all, the composition of composite decking itself guarantees its durability. In composite decking, wood is what gives stability and strength, while plastic is the binding element.
Its advantages when compared to wood – are being resistant to cracks and thus increased hygiene. Also, unlike wood, composite decking doesn't have the appearance of thorns and wood splitting – but the substrate is completely compact, and therefore easy to maintain. This joint of the material is resistant to rot and doesn't require additional maintenance.
Savings And Durability In the Long Run
Unlike wood itself, composite decking does not need to be coated with oil or other protective agents because its color does not change over time. In addition to financial savings because you will not need constant maintenance – this material is also more durable. According to Dinodecking, it is estimated that, depending on the type of composite decking, its average lifespan is from 8 to 10 years, but it can go up to 20 years.
Also, if the material is from a quality and proven manufacturer, it is completely safe and harmless to the environment and users. What makes this material different is its composite structure, in which there are no irregularities, differences, knots, different colors, and the like. True, it is similar to wood, but processed to be uniform, more resistant, and much longer-lasting.
Composite Decking Goes With A Long Lasting Warranty
Warranty is probably the most important argument used in marketing and when selling composite decking. You can find extremely long warranty periods at most manufacturers but is that so? The conditions from the guarantee are primarily related to the resistance of the composite to breakage, fungi, rot, and insect attack.
Based on laboratory tests and realistic application – reputable manufacturers guarantee a framework in which a change in characteristics is allowed. For example, there is a guarantee regarding colorfastness. Even changes within the shade are allowed – but not so that the decking completely changes color.
The Durability Of Composite Decking Also Depends On Its Purpose
Keep in mind that decking is a type of flooring that stands outside and suffers from different climatic conditions and weather changes. Is it realistic to expect it to look the same after 10 years of use? If you place decking in a public area such as a restaurant or catering facility – it pays off more to choose a premium decking class that is more expensive but also longer-lasting, more resistant and comes with an extended warranty.
The choice of materials, production technologies, and the quality of the connecting elements affect the price but also the lifespan of composite decking. For private use, you can choose lower-class decking because the intensity of use is several times lower. However, rain, snow, and UV radiation remain, and in these conditions, the decking must meet the minimum quality – so that it doesn't become brittle after only one season of use.
Does Composite Decking Have Any Disadvantages?
Of course, each material has its advantages and disadvantages, including this one. If the surface is placed so that it is always in the shade and the presence of moisture – mold can appear. However, this problem is easily solved by simple regular cleaning and hygiene maintenance – or by some non-aggressive means if mold appears.
Although composite decking doesn't change color in the way that wood does due to the coating – it can fade over time if it is constantly exposed to the sun, which should be taken into account when buying and choosing a color. Also, due to the share of plastic in the composite material, thermal stretching can occur. These things should be taken into account during installation, but we must admit it still pays off more in the long run.
Installation Also Affects Durability
The durability of the decking platform is the No.1 priority when choosing this option. However, even the highest quality decking, if poorly installed, will not last even a year. Most complaints arise from inadequately mounted decking. What exactly does this mean? Inadequate preparation of the substructure is the most common reason for this.
Inadequately or unprofessionally made substructures will sooner or later create problems. If the decking-mat does not stand on an ideally flat surface – it will start to bend over time, which is a sure way to cracking and mechanical damage.
Composite is an expanding material that expands under the influence of the sun and high temperatures. If the expansion gap is not left on all assemblies during installation – unwanted defects will likely occur.
Poor choice of screws is also a common cause of decking floor damage. If the screws are misaligned or not intended for external use – corrosion will occur quickly. This causes the screws to crack and the mat to separate from the substructure.
The Bottom Line
When we finally draw the line, we can say that composite decking is far more durable than wood. It certainly requires less maintenance – but that doesn't mean it shouldn't be maintained at all. In addition to choosing a reliable company for the sale and installation of decking – you will certainly receive advice on maintenance, but also the adequate choice of composite decking according to the purpose for which you need it.