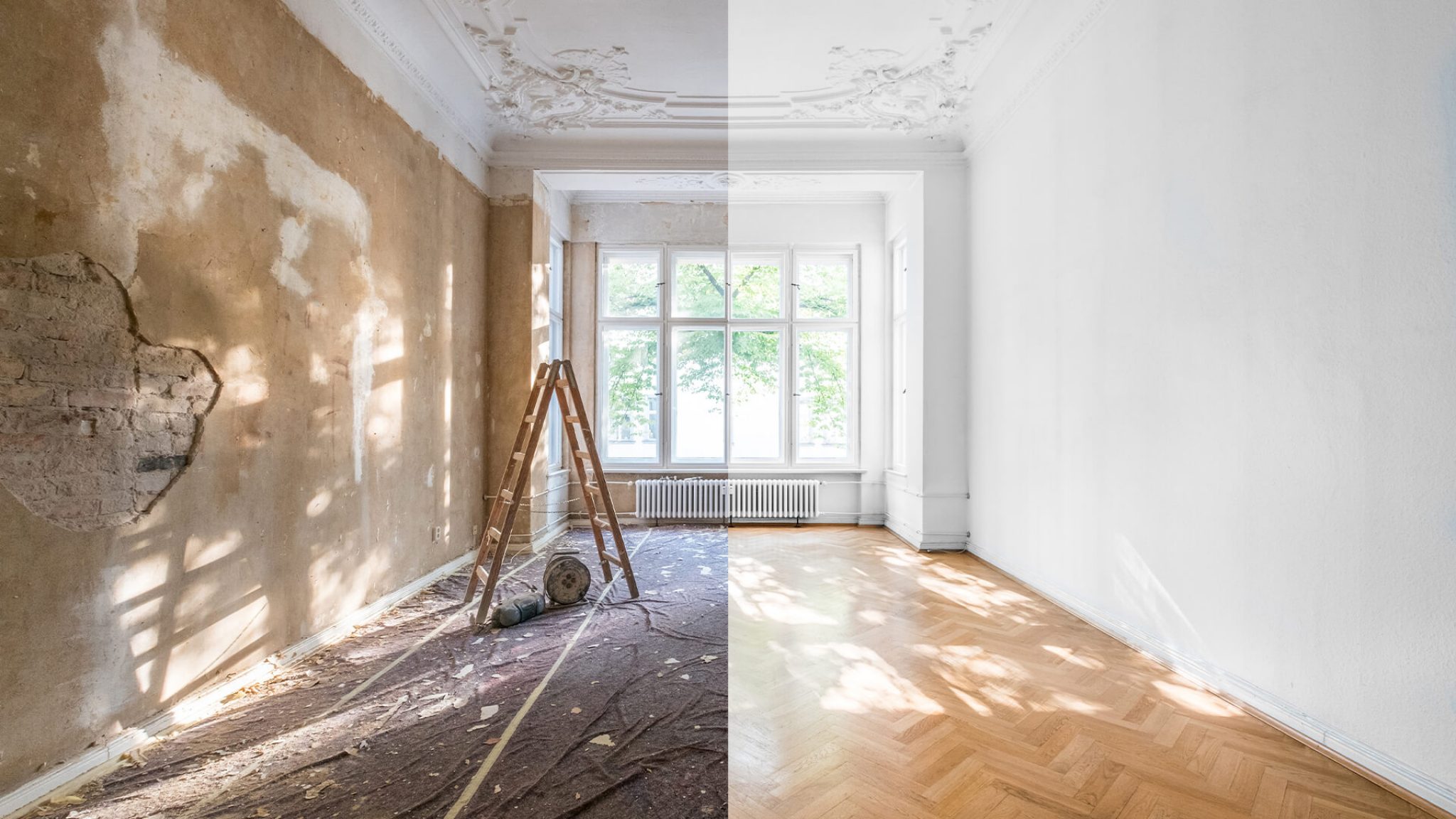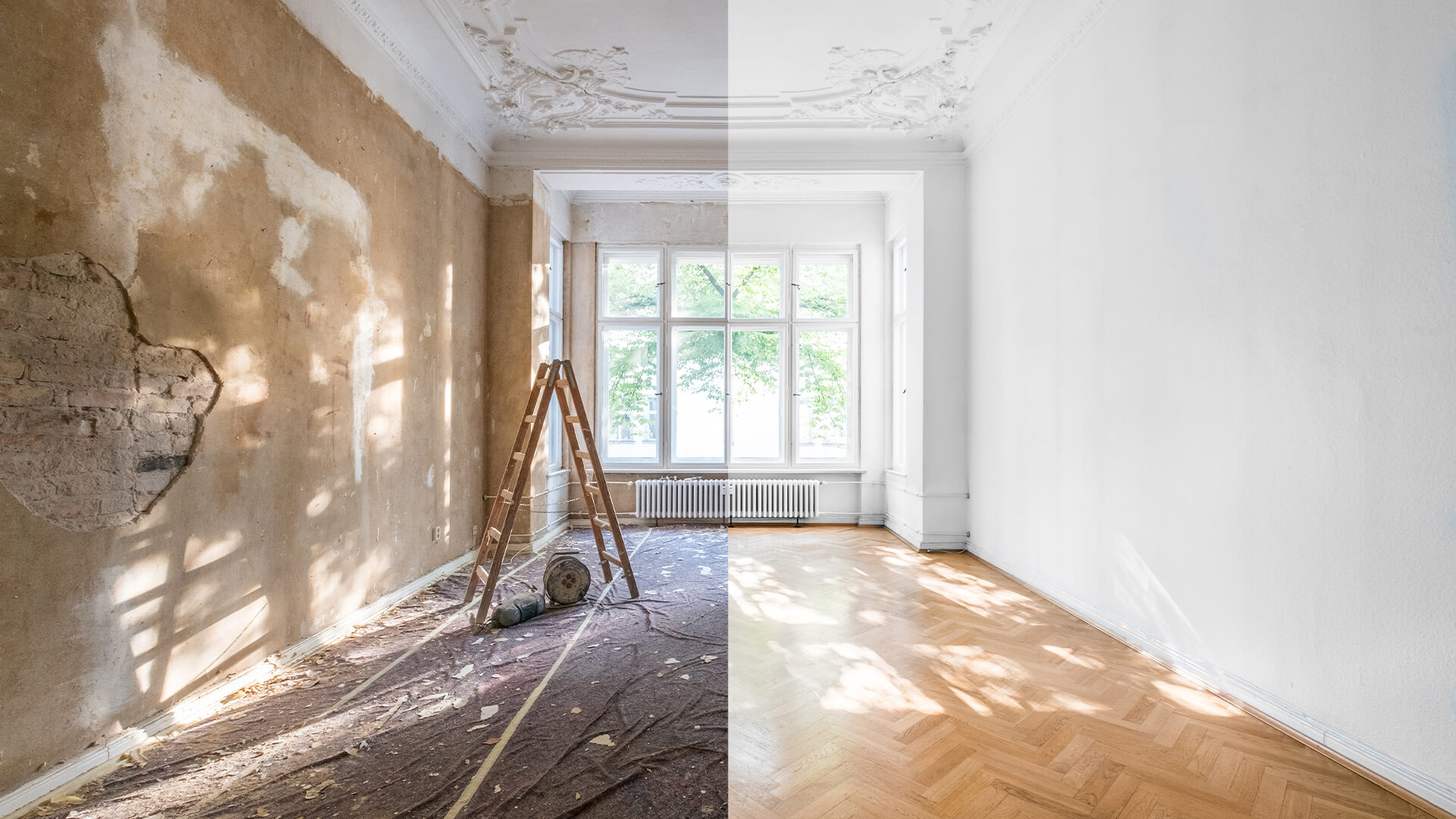 There is no place like home! Wherever we go, we can't wait to get home, to our oasis of peace. Living space is a very important factor in life. It does not matter if you have one or five rooms, it is important that it is functional and that space is used in the closest possible way. Often with the expansion of the family comes the need for more space. In those moments, people often decide to buy a bigger apartment, so that each member has enough space.
However, there are situations when the financial situation does not allow it, or when you are too attached to your apartment and you think that with small changes you can achieve exactly what you want. Yes, it is about the renovation. For most, the first association is probably a mess that is inevitable if you want to change something, but also money, because you will have to set aside a certain amount for this adventure. However, it is important that you look at this as a worthwhile investment, one that will beautify every day spent inside your walls.
How Can I renew my living space?
The first step to renovation is to take the furniture out. This will make it easier to access every part of the room. If there is a piece of furniture that has not had its function for a long time and only takes up space, it is the right time to get rid of it.
Renovating refers to several things – installing a new lighting system, window and door replacement, re-facing cabinets, laying floors, the eruption of existing walls and making new ones, and final works such as painting and returning the furniture to its place.
Sometimes it is enough to just insert a piece of furniture or change an existing one. For example, if you have a large dark sofa in a very small room, replace it with a smaller and lighter variant. That way, space will look bigger, and it will be more practical.
Fashion is changing fast, and so is the decoration of the house. To avoid frequent exposure to costs, it is important to choose furniture in neutral colors such as no, brown, white, or gray. Of course, you can combine. If you are one of those who love the color red and have decided that this is exactly what kitchen elements should be, so you have repented, don't worry. Today there are self-adhesive wallpapers intended for furniture. They are very easy to set up, and with a little effort, you will get the kitchen you wanted.
It's certainly not the first time you've heard that the path to a man's love leads through the stomach. The average housewife spends 2-3 hours a day in the kitchen. Create a comfort zone for yourself and adapt it to your needs. When it comes to the kitchen, make sure you have enough work surfaces needed to prepare lunch, but also to hold the coffee machine. Lighting is very important because it is placed correctly, it will complete every room and give it a "final touch". For small spaces, it is very important to use every corner, so you can add shelves that will complete the interior, and at the same time will be useful for storage.
The living room is the room where the family spends the most time, the place where each family member should feel comfortable. Industrial style is very popular today, which means that a combination of iron, wood, and black is a score.
Plaster works are very popular today and are very often credited for a final touch. These works include lowering the ceiling and making partition walls. On average, it takes 3-7 days for the start to be completed.
If small changes still don't help and you feel that your home is no longer as functional as before, don't worry, there is a solution. What you have to do is call experts who will do all the work for you, and yours is just to say what you want. The first thing that will be useful to you is the opinion of the interior designer because he will try to find the best solution. The thing that goes in favor of this is that you will get a 3D sketch of the imagined project, so you will not have to bother trying to imagine his idea. In companies like marriottconstructions.com.au you have many professionals in one place, so you don't have to waste your time by searching for the plumber, electrician, and other workers necessary for the work to be done properly.
Why is it important to get a professional?
Sometimes we may think that a particular job is not demanding and that we can easily do it ourselves to avoid costs. However, very often this proves to be a wrong step, after which we still have to call an expert to correct our mistakes.
For example, we may want to put tiles in the bathroom only near the shower because it is so modern. We did not take into account that the bathroom does not have a window, which indicates a high probability that moisture will appear very quickly.
After that happens, you will need someone to repair the moisture, and only then to solve the problem with gluing the tiles. Bathroom flooring can be very intimidating, but with the help of professionals, you can be relieved of stress and mistakes. Head over to victoriaplum.com/blog/posts/5-great-bathroom-flooring-ideas for more information.
What room is the most expensive for a renovation?
You could say it's a kitchen. By this, we mean the purchase of new cabinets, relocation of sockets if necessary, lighting, and often you will need a plumber.
Renovating a bathroom requires quality material, as this is the room where water is most used.
Is there any difference between renovating and remodeling?
The answer is – yes, there is. While you can leave the renovation to your own devices, you will need to obtain certain permits to remodel, without which you will not be able to do them. This of course applies to the exterior of the home that you cannot change and upgrade at will.