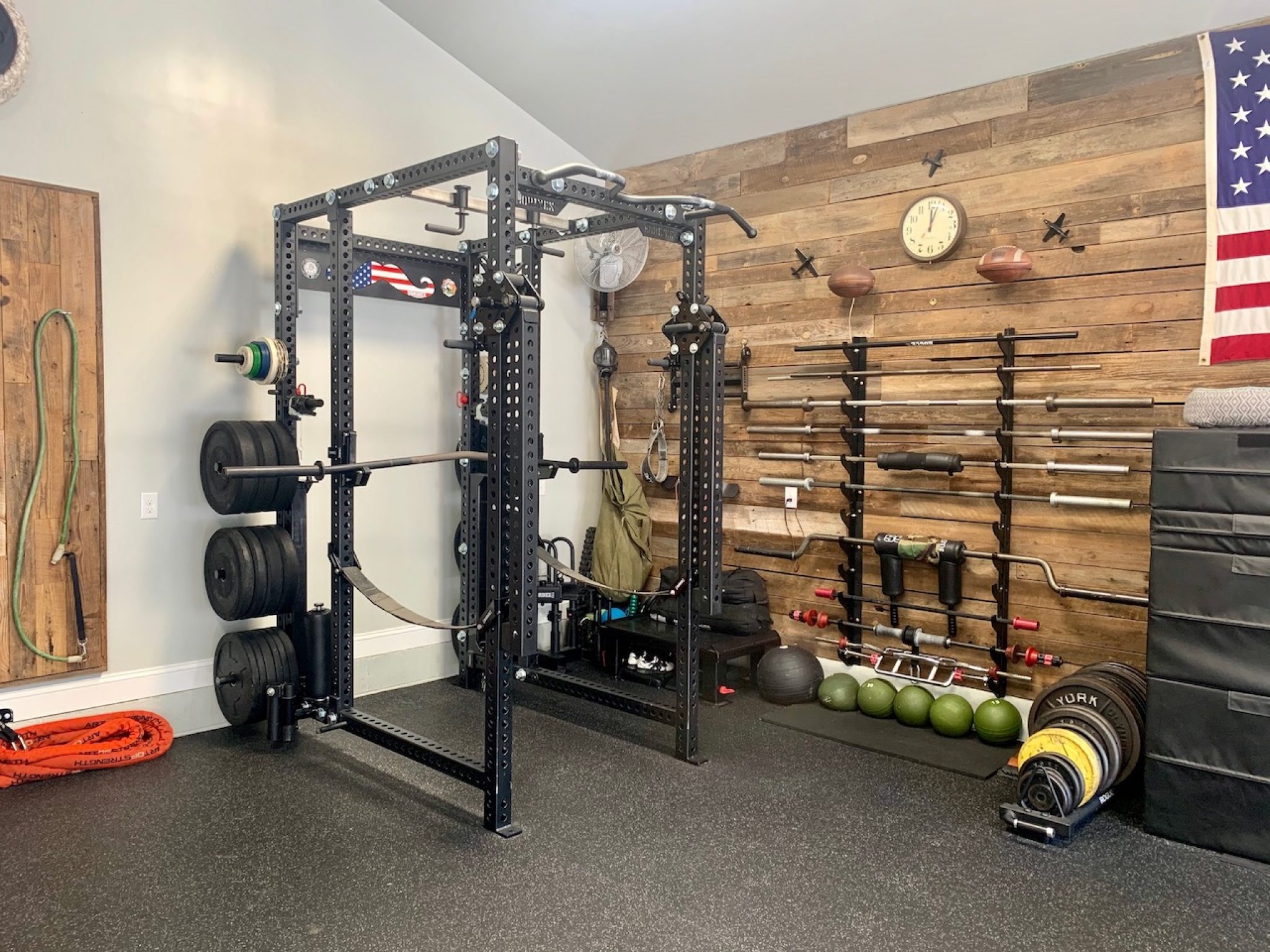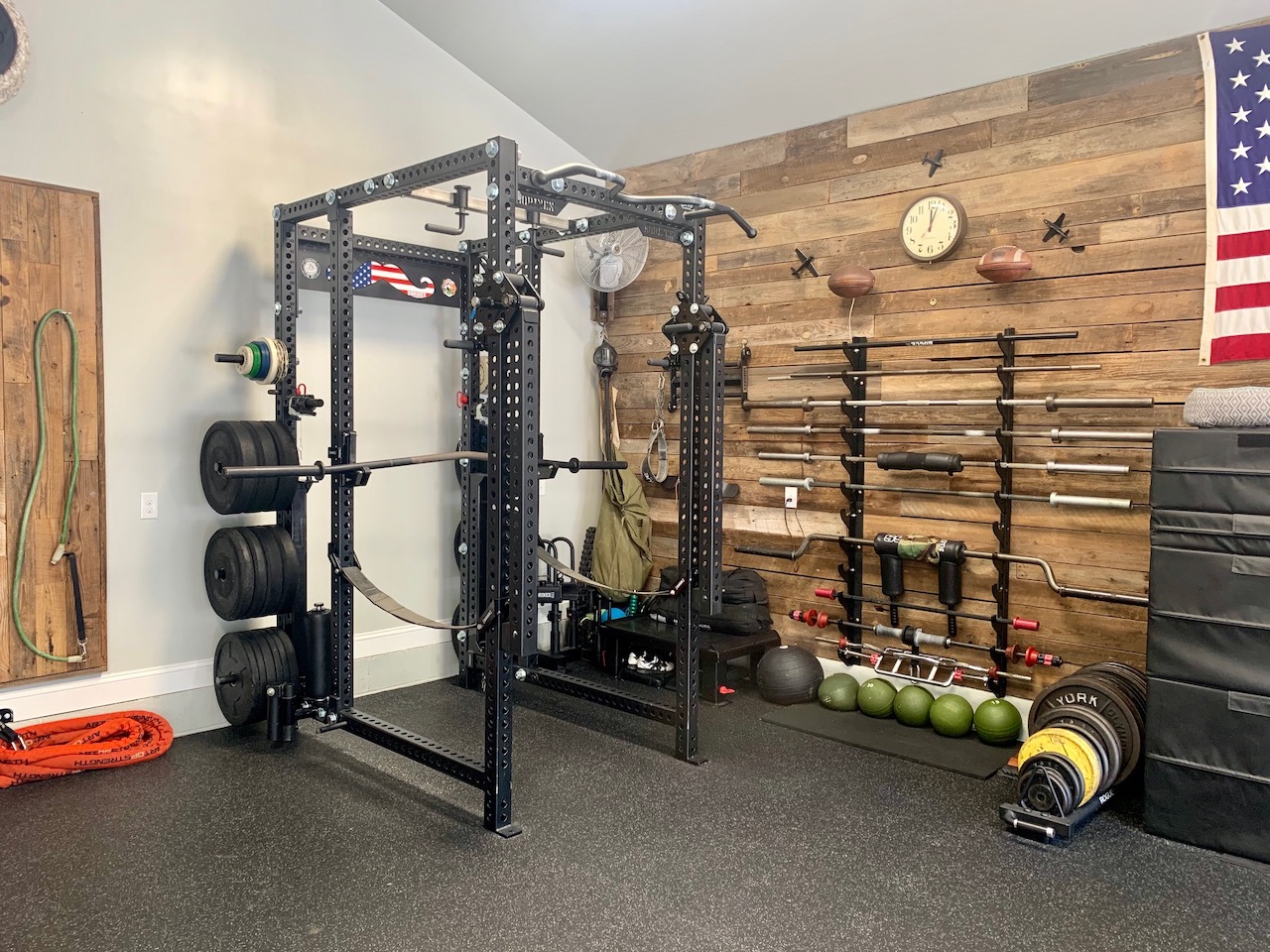 People spend lots of money on yearly gym membership costs. Believe it or not, statistics show that $1.8 billion goes on used gym memberships in America. Almost half of the people who become a member of the gym go very rarely to exercise. Even if they start to exercise regularly, they quit easily. Reasons for this are various such as they have no time, lack of will to go there, no motivation, or lack of money. A home gym is the best way to avoid gym membership fees, set rules that work for you, set your pace, and save money and time.
If you have a garage, some room to spare, you can make a perfect home gym. People always worry that this project will require a lot of money. However, you can make a home gym for less money than the money you would spend on the yearly membership. The good thing is that it is not so difficult to put together all the equipment. All you need to establish is your training goals, budget, and the available amount of space.
In this article, we will give you some tips that will help you arrange your new home gym.
Benefits that home gym provides
Before we get to the point, there are a couple of things we need to highlight. People may understand how to build a home gym on a budget. However, they are not quite sure why something like that is necessary. We will highlight a couple of advantages that will change your way of thinking.
Flexibility is one of the home gym advantages
People skipped their workouts because they are busy, and something always stands in their way. When you have fitness equipment, you can exercise whenever you want. You can schedule your own time and enjoy the home gym whenever you are free.
Individual selection of Equipment
You need to establish what kind of gear will meet your requirements and expectations. The truth is that many public gyms usually have only treadmills and bikes. For the people that want to work on their abs, that can be a problem. They need to look for another gym that provides an ab machine. When you have your own home gym, you can choose your own set of working machines that will serve your needs.
Best of all – affordability with your own budget
We already mention that people spend a lot of money on a gym membership. Statistically speaking, you can afford your own set of gear at the same price as a yearly gym membership. You need to establish your budget and make a procedure plan.
Establish available workout space and exercise goals
If you have a place in your basement, garage, or backyard, you can use it as a home gym. The main question that people ask is how much working space do they need. The truth is that this depends on the type of gear. For that reason, it is essential to determine your exercising goals. In general, you will need about 200 square feet for the gym.
Why a Home Gym Doesn't Have to Be Expensive
People are commonly mistaken to think that building a home gym is so expensive. For that reason, we will confirm that is wrong with a couple of crucial reasons. Generally speaking, a building of the home gym can cost as much as you want to spend on it. The first thing you should know is the fact that you do not have to purchase all of the machines that you find in the store. You can choose only a few main pieces that you can use to perform a variety of exercises.
Despite that, there is always an option to start with a few basic equipment types and upgrade them later. As time pass, you can invest in your gym and increase the selection of equipment. The last thing you should know that companies offer equipment at a lower price when you are buying a wider selection of them. Also, with the online services, you can order everything and have it delivered within a couple of days.
The Multifunction Equipment You Can Start With
As we already said, you can start with a few major pieces of equipment. There are various thing that makes people start exercising. For instance, they want to lose weight, to get a better condition, or to gain muscle. Luckily, you can be creative and use only a barbell and plates to achieve the big part of workouts. You can increase the weight that you can lift using only a barbell, squat rack, and pull up. Within a month, you can see progress and change.
The first pieces of gear we recommend starting with are Barbell, Weight Plates, A Squat Rack with a Pull-Up Bar Attached, and A Bench Press. However, for the best possible experience, you should also strive to buy the best possible models. That is the reason why you need to improve your knowledge before spending the money. If finding the right bummer plates is the problem, you can click here and find out more. Research all the websites like the one we attached when gathering answers.
What can you do with these pieces of equipment?
With only these four things, you can accomplish almost every goal you determine. If the person wants to lose weight, he/she should do high reps at a high intensity. Also, the amount of rest time needs to be lower. Despite that, you can run on a long-distance, ride a bike machine, and include a jump rope to lose weight very effectively. One more useful piece of advice that we can give you is to control your diet.
If the person wants to increase strength and gain muscles, she/he needs to focus on low and middle ranges with the increasing weights. Other than this, the person needs to increase the intake of calories. You can find some online coaching program that will help you with proper working techniques. It is necessary to do the workouts adequately if you want to see results. You can achieve progress using only the gear mentioned above.
Additional gear that you can buy
If you have enough space, you can get some of the tolls on this list as well. Some of the additional tools that can bring you the best exercising experience are the TRX suspension system, Battle rope, Balance board, Dip station, Medicine ball, Ab wheel, Cardio machines, Grippers, Punch Bag, and Grippers.
Conclusion
As you see, building a cheap home gym can be absolutely achievable. You can always consider the option of buying used equipment as well or the new ones at a lower price. There are truly many provided options when it comes to building a home gym on a budget. Other than this, you can always upgrade it later when you have more money.