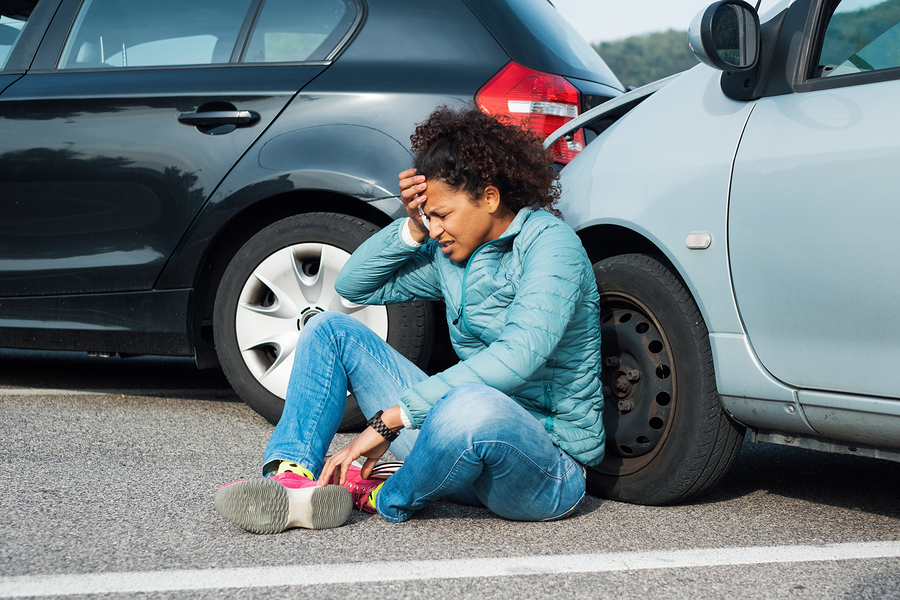 Following a car accident in Hawaii, a lot of people are confused about whether or not they need to hire a Hawaii accident lawyer, especially if the accident was not their fault.  Since Hawaii is a no-fault insurance state, accident victims must look to their Personal Injury Protection insurance for coverage of their accident-related expenses, no matter who is at fault for the crash.
Unfortunately, personal injury protection policies are very limited in their coverage. Your medical expenses, property damages, and other losses can add up quickly and easily surpass your PIP coverage after a car accident.
If you were seriously injured in a car accident through no fault of your own, you may be able to step outside the state's no-fault insurance system and bring a personal injury lawsuit against the negligent driver.
Either way, seeking the advice of a qualified Hawaii car accident lawyer can only benefit you. Although it is certainly not impossible to settle an injury claim with an insurance carrier on your own, a skilled attorney can thoroughly investigate your accident, collect evidence, and negotiate on your behalf for maximum financial compensation.
No-Fault Insurance Laws in Hawaii
Motorists in Hawaii must abide by no-fault car insurance laws. This means that all drivers are required to carry a minimum of:
$10,000 in personal injury protection/no-fault insurance coverage
$10,000 in liability coverage for property damage
$20,000 per person in liability insurance coverage and $40,000 per accident
No-fault laws in Hawaii only relate to car accident injuries. So, if your vehicle was damaged by the at-fault driver, they can still be held liable for any repair or replacement costs associated with the accident.
Do I Need a Car Accident Attorney in a No-Fault State?
In some cases, Personal Injury Protection benefits may be sufficient in terms of covering minor injuries. Severe car accident injuries, however, often require expensive medical care that will quickly exceed the limits of your policy. Pursuant to state law, you may be entitled to go outside of the no-fault system and bring a personal injury suit against the at-fault driver provided that you meet at least one of these criteria:
The economic cost of your injuries is more than $5,000
Your injuries caused permanent disfigurement or resulted in the permanent loss of a bodily function of the use of a body part
What Can a Hawaii Car Accident Lawyer Do For Me?
Even if the car accident that caused your injuries was not your fault, your claim will still need to be backed by strong supporting evidence, especially if it goes to court. Attempting to navigate the personal injury process on your own is rarely a good idea. You will almost certainly end up with a settlement that is less than what you need and deserve due to your inexperience in negotiating with insurance companies, missing a deadline, or a minor technicality that could have been avoided if you had sought skilled legal representation from the beginning.
The greater a claim's potential value is, the more likely the insurance company is to do anything it can to avoid paying you what your claim is worth. An experienced Hawaii car accident lawyer can accurately assess your claim's true value and fight for you to receive maximum financial compensation. Some other ways that a Hawaii accident lawyer can help you obtain recovery after a car accident include:
They Offer Free Advice
Most reputable personal injury law firms offer free initial consultations to their potential clients. An experienced attorney can review the facts of your case and explain your legal options. They will determine the most prudent course of action in terms of collecting compensation which may or may not include proceeding without further legal assistance. Either way, at least you are making an informed choice that best suits your situation.
They Have Access to Resources That You Do Not
Experienced car accident lawyers have access to resources that other people do not. They can conduct an independent investigation to verify the circumstances of your accident, gather evidence that supports your claim, and formulate a strong legal strategy that will help you secure the damages you are entitled to in a timely fashion. They will also have good, working relationships with expert witnesses such as medical professionals, accountants, and accident reconstruction experts.
They Can Conduct a Comprehensive Investigation on Your Behalf
Your accident attorney will collect as much supporting evidence as they can such as police crash reports, pictures and videos of the accident scene, and eyewitness testimonies in order to build the strongest case possible.
They Know How to Properly Calculate Your Damages
The insurance company is always going to undervalue your claim so you cannot rely on them to tell you what it is really worth. A good car accident attorney will be able to identify every potential source of recovery. They can also document your financial losses, such as medical expenses, lost wages, property damage, pain and suffering, reduced earning capacity, and future medical bills in order to accurately calculate the full extent of the damages you have incurred due to the accident.
They Are Skilled Negotiators
The insurance company will use any means necessary to avoid liability and minimize your payout as much as possible. This is usually accomplished by making you an immediate lowball settlement that does not even begin to cover your damages in hopes that you will accept before you learn what your case is truly worth. An experienced lawyer will be familiar with this and other underhanded tactics and can aggressively advocate for a just settlement that considers all of your current and anticipated damages.
They Can Represent You in Court
If the insurance company refuses to negotiate in good faith, a strong attorney will not be afraid to take your case before a judge and fight for what you deserve.
What Forms of Compensation Am I Entitled to After a Hawaii Car Accident?
If you were seriously injured or accrued more than $5,000 in medical bills related to your injuries, then you are entitled to recover financial compensation for those costs.
While PIP benefits only cover lost wages and your medical bills up to the limits of your policy, you may be eligible to collect additional forms of recovery via a personal injury lawsuit. The most common forms of compensation are:
Lost earnings
Damage to your vehicle and other personal property
Pain and suffering, such as emotional trauma, mental anguish, and decreased quality of life
Punitive damages, if applicable
Recent studies have also shown that personal injury victims who move forward with legal representation obtain settlements that are, on average, three times larger than those who chose to represent themselves.