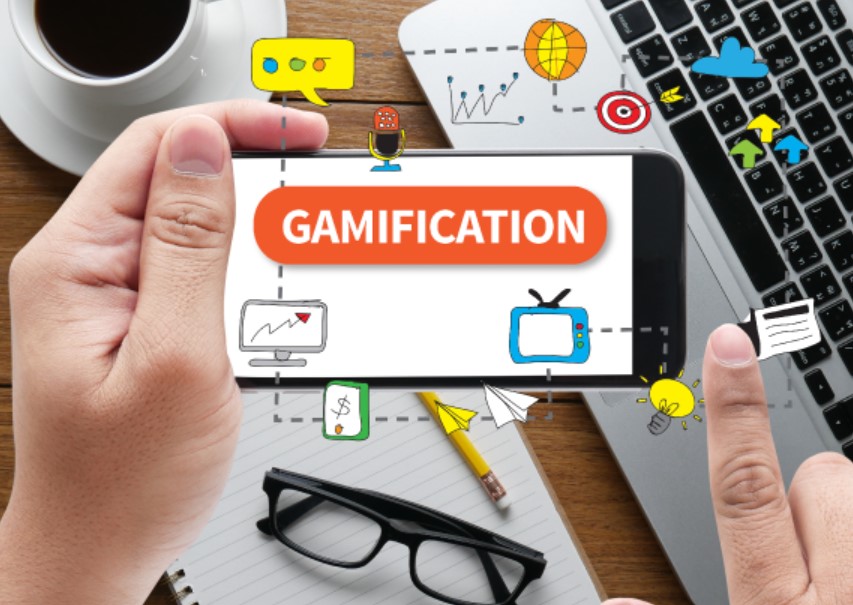 The most successful companies constantly search for new ways to improve their productivity and efficiency. Gamification is one of the ways to do that. Gamification is incorporating gaming elements into business operations. Companies do this to drive user engagement, sales, and even improve relations with the community. Statistics show that the global gamification market has been constantly rising since 2018.
In the next four years, projections are putting the industry at $30 billion — that's a $21 billion increase since 2023. The numbers are caused by large enterprises choosing to go for this approach. It is estimated that over 70% of the Global 2000 list of companies employ gamification in their business operations. The majority of these companies are in retail, banking, healthcare, IT, telecom, and education. The reason why top companies use gamification is that it allows them to engage and retain users thus improving performance. As to how they do that, we've got four examples to show for it.
Top 4 Examples of Gamification In Business World
Most of these companies are big enterprises that have lots of money to experiment with. Their experience, however, can help smaller businesses and startups use gamification the right way. Let's review their gamification apps on Diversido.io and their main features.
1. Nike Run Club
Nike is a global brand for sportswear that supplies thousands of athletes with the highest quality sports gear. Nike also has signed some of the biggest names in the sports industry to represent them. The pulling power of the company cannot be underestimated, and they decided to use their name to develop a running app using good-old gaming elements.
The app is called Nike Run Club. The purpose of the app is to allow users to track progress while running and exercising. But what makes Nike Run Club such a popular app? It's all thanks to gamification.
Nike decided that they don't want to launch just a running app; they want to develop a game around it. By allowing users to interact with the app during and after running and exercising, Nike managed to create an entire community of dedicated users. Some of the gamification elements the app uses are leaderboards, timed challenges, sharing of progress, and more.
All of these elements encourage users to go for a run, participate in challenges that give rewards, share the progress from their daily exercising, reach personal heights to receive badges and trophies, and compete with others on a global leaderboard. So what's in it for the company? Well, the outcome was a download growth of nearly 45% in the app's first year! Not only can Nike create a culture around its brand but it also has access to personal data it can use to create customized advertisements and attract new customers.
2. Starbucks App
Starbucks came to the idea that they want to gamify the way people buy coffee. The Starbucks app is probably the biggest example of gamification in the business world. It is widely documented and recorded as a massive success for the coffee-making brand. But how did they manage to pull it off? Starbucks developed an app that rewards people for buying coffee. It is a loyalty rewards program that gives people stars whenever they purchase a product.
Once shoppers accumulate a certain number of stars, they get free stuff! Rewards start with 25 stars and go as high as 400 stars. The app currently has nearly 22 million active members, which is 15% more than last year and 37% more than in 2019. This loyal user base made up half of the company's sales in the first quarter of 2023. Not bad for a gamification trick!
3. NissanConnect
Yet another gamification app that has transformed a company is NissanConnect. This app is compatible with all Nissan LEAF vehicles. The purpose of the app is to arrange a friendly competition among LEAF owners and give them a chance to win prizes. The app is automatically installed on all LEAF vehicles, and the point is to keep track of various parameters such as mileage, battery, climate control, route planner, and more.
The app shows maximum driving range with the current fuel, nearby charging stations, and more. The app uses gamification in the form of global competition on the most environmentally-friendly driving. Each LEAF driver receives a certain Eco Ranking based on their driving stats. This ranking is compared to all drivers in your region or the whole world. There are daily, weekly, and monthly rankings.
4. KFC's Shrimp Game
When KFC Japan decided to launch a new line of shrimp items, they needed something that would attract the attention of customers and make even the most avid chicken lovers try their seafood menu. Gamification is what they thought to be the best solution. KFC created a mobile game called Shrimp Attack. It implied swatting shrimp that was falling down on the screen and receiving vouchers to use when ordering at KFC.
The project was so successful that the line sold out earlier than expected and the campaign had to be cut short. Around 22% of vouchers received in the game were actually used for ordering, which is an impressive number. The company sales increased 106% compared to the previous year.
Still Have Doubts About Gamifying Your Business?
As you can see, gamification has entered almost every industry and niche and is continuously presenting impressive results. And while financial strategies and technological advancement are important in the modern world, it is also crucial to remember that consumers love being rewarded and encouraged. A person's nature is to choose the product that they associate with positive emotions and fun experiences. So do not neglect the power of gamification to improve business returns if it aligns with the concept of your business.