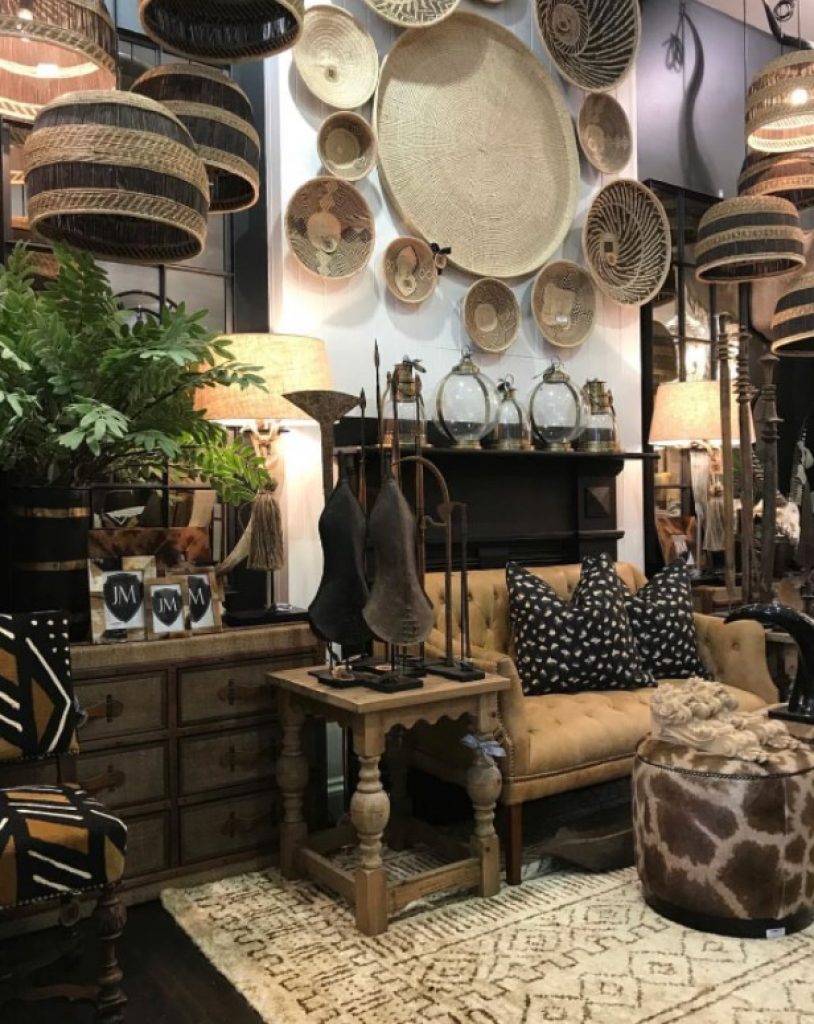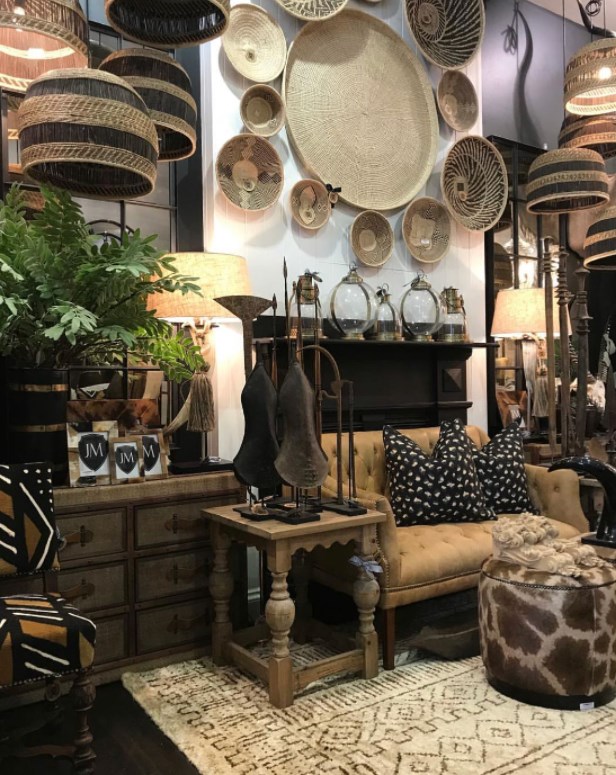 Africa has given the world some of the best interior designs. African-themed décor is all about bold graphics, strong silhouettes, and open spaces.
For the last few years, most homeowners are obsessed with African-themed décor and have renovated their homes accordingly. If you want to give your interior a refreshed look, then African-themed décor is a great option for you.
When you decorate your home with African-themed elements, it will make space look trendier and attractive. No matter whether your home is big or small, you can achieve an African look in every room.
Here are a few ideas that can help you to embrace African-themed décor in your home.
Go for earthy and vibrant elements
African interior is about the warmth of the sun and sand. Also, it features a wealth of flora and fauna. So, incorporate these natural and earthy elements in your rooms. Decorating a home with the African theme means to feel the goodness of nature everywhere.
The main thing that you need to focus on is COLOR. Commonly used shades in African interiors are metallic and jewel tones. Further, the classic earthy and vibrant shades like earthy brown, deep gold, and burnt oranges are also part of this décor style.
You can also add deep browns, red, burgundy, ocher, and more to your rooms. Further, black and white are also commonly found in typical African interiors. The easiest way to bring the colors of Africa into your home is through wall art, artwork, and other soft furnishings. The art prints like this one look amazing in an African-style interior.
Focus on the wall treatments
When it comes to updating the walls of the room, the options are endless. But, when you are decorating your home with an African-style theme, then you should update your walls in the same manner.
As is mentioned earlier that this home style is about bringing natural elements into your rooms. So, choose neutral shades for your walls. Consider painting the walls with shades like white, beige, and pale colors.
You can opt for floral wallpaper to give your interior a refreshing look. Dramatic palm prints, animal prints, and floral prints can do wonders in your space while adding a unique texture. Adding wallpaper is a great way to create an attractive feature wall as well.
Also, do not forget to add wall décor in earthy tones on the blank walls of your room. if your blank wall is large, consider hanging a large artwork on it. On the other hand, if the wall is small, then choose medium-sized artwork for it.
If you choose wall art of the wrong size, it may affect the overall beauty of your African-themed room.
Embrace the wild side
Adding ethnic textiles and faux animal skin will reflect Africa in your interior. It is a great way to add uniqueness and beauty to your African-themed home décor. The prints of animals like leopards and zebra are on the top for upholstery, textiles, upholstery, and rugs. You can choose stylish rugs that feature animal prints.
Further, African women's carpets and textiles are also great options to use in your interior. Also, invest in items like drapes, bedding, and ethic rugs with animal prints to bring in the African charm in your rooms. You can also opt for African-inspired textiles if you do not like animal prints.
For the kid's room, choose safari-themed bedding and wall prints to add an African charm.
Go for classic wooden furniture
Use natural materials like wood in its real form—untouched and raw. You can add a natural flavor to your interior by opting for classic wooden furniture. The dark-colored wooden furniture including, a table, chair, bed, and more, will add a unique charm to your African style home decor.
Go for beaded chairs with a wooden frame to increase the beauty of your living room. The best part is that wooden furniture will complement every other element available at your home.
To achieve a more interesting look, you can choose fancy curtains, animal-printed rugs, and floor mats. These will look good when paired with dark wooden furniture, including upholstery.
African themed inspired wall decor
When you are decorating your home with an African theme, do not forget the importance of wall décor. Give your walls a new look by adding African-styled decoration on them. You can add black and white photographs, African-themed wall prints, and stylish shelves to your room.
Further, adding masks with feathers, tribe photos, and figurines with asymmetrical proportions can update your walls. Consider displaying African bowls on the wall of the kitchen and dining area. Most of the African art is inspired by its awe-inducing fauna and flora. So, you can also add botanical artwork to the walls.
You can also select wall-hanging pieces with bold colors that bring out an African theme. There are various wall hangings available in the market that you can buy to decorate your walls in African style.
Mixing it up
The beauty of African-themed home décor is that it is open to interpretation. There are many ways to incorporate an African theme in your home with your personal style. If you love dark shades, you can use them in your space, and if you love light shades, then you can use neutrals. All in all, you are not bound to one color when decorating your home with an African theme.
Another best part is that it allows to mix and match the different styles while highlighting the African-inspired elements. So, if you want to embrace African-themed décor in your home, then take help from the above ideas.