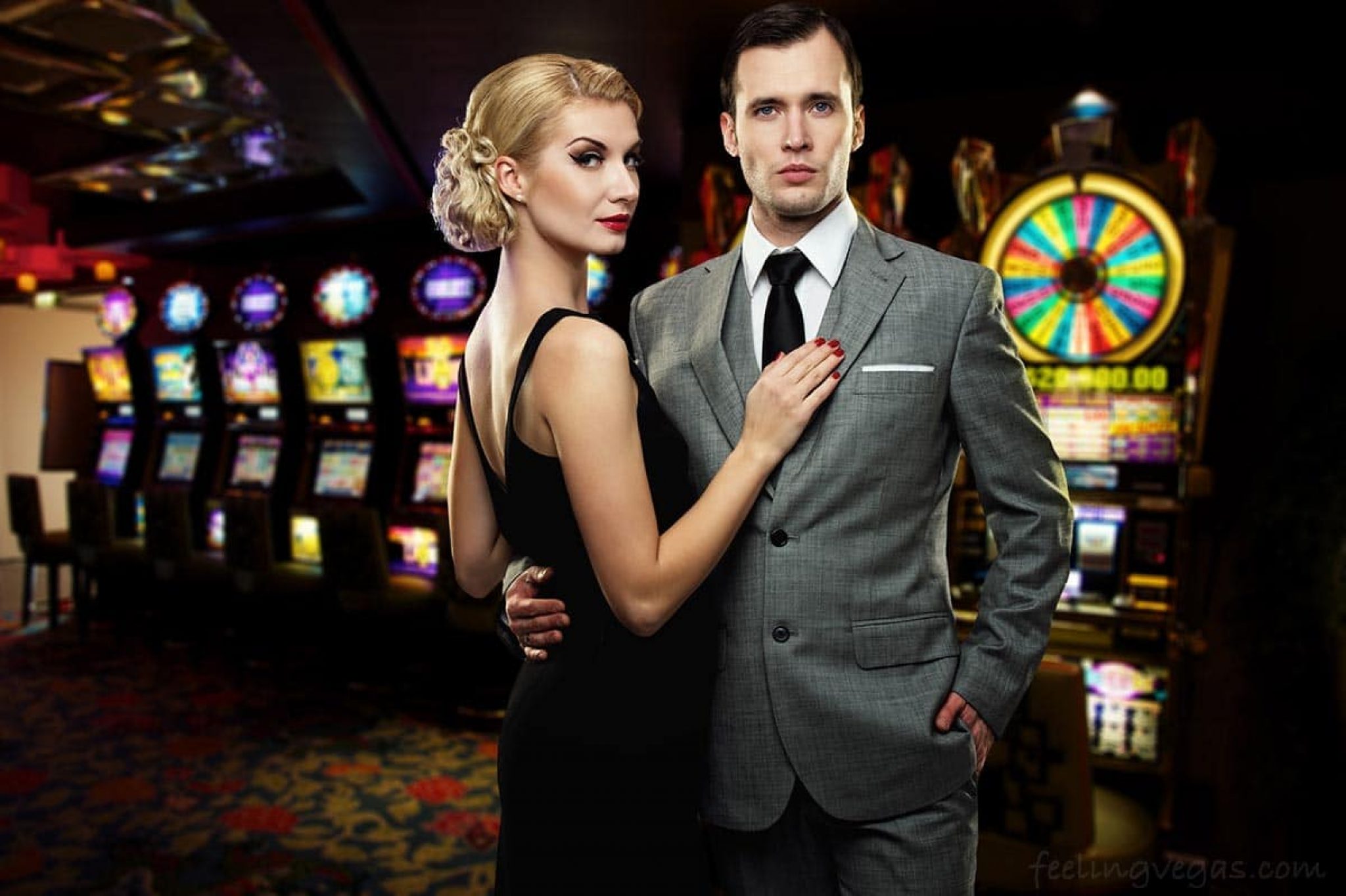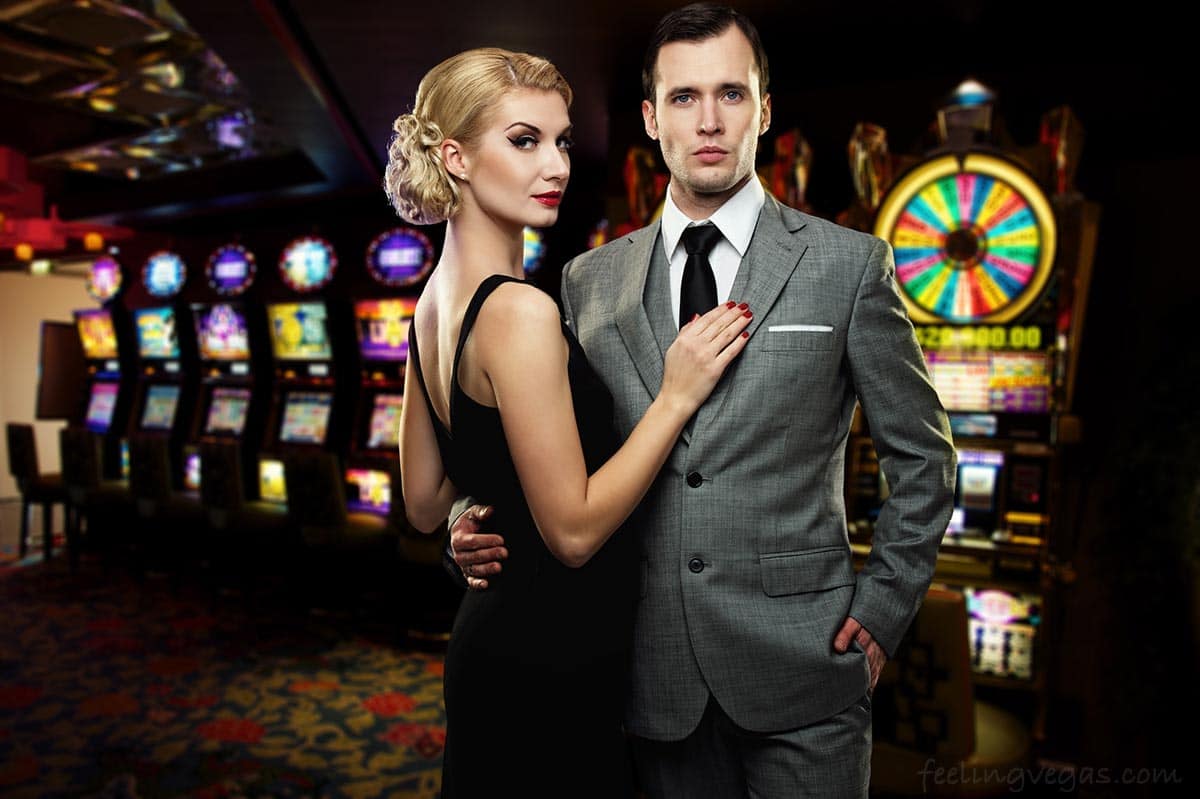 Going to a real physical casino is not the same as playing online. When you're in front of the computer, you don't have to think about the way you look. You may be in your pajamas or a bathrobe. You can even be undressed. It's not important because no one will see what you're wearing, and you don't have to comply with specific rules and requirements. However, visiting a real-life casino is a different experience. In most cases, you will have to make yourself presentable. Some casinos don't have a dress code, and you might wear casual clothing. CasinoRobots recommend smart casual, which is a bit more formal but still not too fancy. Others, however, might require you to dress up nicely with a suit or a dress. In this article, we will explore the dress codes in some of the most famous and respected casinos around the world. We have included glamorous places like Las Vegas, Monte Carlo, and Macau: locations that are known for their vast gambling activity. Let's dive in and see what type of clothes you'll have to shop for when you're about to go on a trip.
1. The Bellagio, Las Vegas
The Bellagio is one of the most famous casinos around the globe. Located in the American gambling center, this casino looks magnificent with its dancing water fountain. You might think that such a legendary place would require a suit and a tie, or a fancy dress. The Bellagio, however, doesn't seem to ask their guests to be dressed a certain way. There are lots of tourists in the building so that you may see all kinds of clothes from different cultures. All you will need for a visit to The Bellagio is a credit card. However, if you want to be sure that you look presentable, avoid too casual clothes.
2. Venetian, Macau
Macau is probably the main city in the world when it comes to casinos. The Venetian represents that perfectly. This glamorous building is so large that it comes close to the world's biggest casino (which we will mention later on). The dress code here is smart casual. This means that you won't have to dress like a royal, but you won't be able to enter with shorts or flip flops.
3. Casino de Monte Carlo, Monte Carlo
We visited North America and Asia, now let's head to Europe. Monte Carlo is the European equivalent of Las Vegas and Macau. The coastline city is filled with beautiful and luxurious casinos. The most popular of them all is named after the city itself. There is no dress code specified. However, yet again, you have to be appropriately dressed for such an elegant place: no shorts, no sports shoes, and no flip flops. So, if you make a trip from the beach, make sure to change beforehand. Wearing a jacket is recommended after 8 pm.
4. Caesars Palace, Las Vegas
This Roman-style hotel and casino are one of the most iconic landmarks in Sin City. The name is easily recognizable, and its reputation attracts countless tourists every year. While there is no dress code, the setting expects a business casual outfit. That means closed-toe shoes, smart jeans, a collared shirt, a button-down shirt, and Khaki pants are acceptable for men. Avoid flip-flops and shorts here as well. Women can put on a cocktail dress and flats or jeans with a blouse.
5. The Empire, London
This London casino has become a popular hotspot since its opening in 2007. It's often a host for different World Series of Poker events. According to The Empire's official website, they want their guests to feel comfortable. That is why they recommend a smart casual outfit. No jackets are required. Jeans and trainers are also acceptable, as long as they look presentable and neat.
6. WinStar World Casino, Oklahoma
We have reached the world's largest casino. Its massive building consists of 500,000 square feet, including eight gaming plazas, each of them inspired by a different city. When it comes to the dress code, there are certain clothing items that you should avoid. Those include sportswear, flip-flops, work boots, tennis shoes, baggy or loose clothing, baseball caps, hoodies. Generally, casual wear is accepted, as long as it's more presentable. Some special events may require a different type of outfit.
7. Casino Baden-Baden, Baden
Another European casino on our list. This one is located in Germany. It was built in 1824, and since then, it's become one of the most popular gambling places on the continent. Here there is a specific dress code that has to match the elegant rooms. Men should wear a jacket, a shirt with a tie. If you don't have a jacket upon your visit, you may borrow one at the reception. The price for that is 8 Euros. Playing at the slot machines requires a smart casual dress code.
8. The Hippodrome Casino, London
This is another English entry on our list. It first started as a performance center back in 1900. Since then, the building has been turned into a beautiful casino. Not only that, but you can also watch American football there. There is no dress code for The Hippodrome. You can wear jeans and a T-shirt. You can also dress up if you feel like doing so. Everything is accepted, as long as it doesn't offend other customers.
In conclusion, most places on the list suggest the same type of clothing. Make sure to pack your luggage appropriately when you decide to visit those places. It's chilly in some casinos, so that the shorts may be a bad decision anyway. Apart from making a good impression with your attire, you will also look great in the photos from the trip. What a win-win situation!
For other interesting facts about the multiple casinos in the world, their rules, the games, dos, and don'ts, visit our website Casino Robots. And if you don't want to go to a casino at all, we can recommend several online platforms you can choose from.