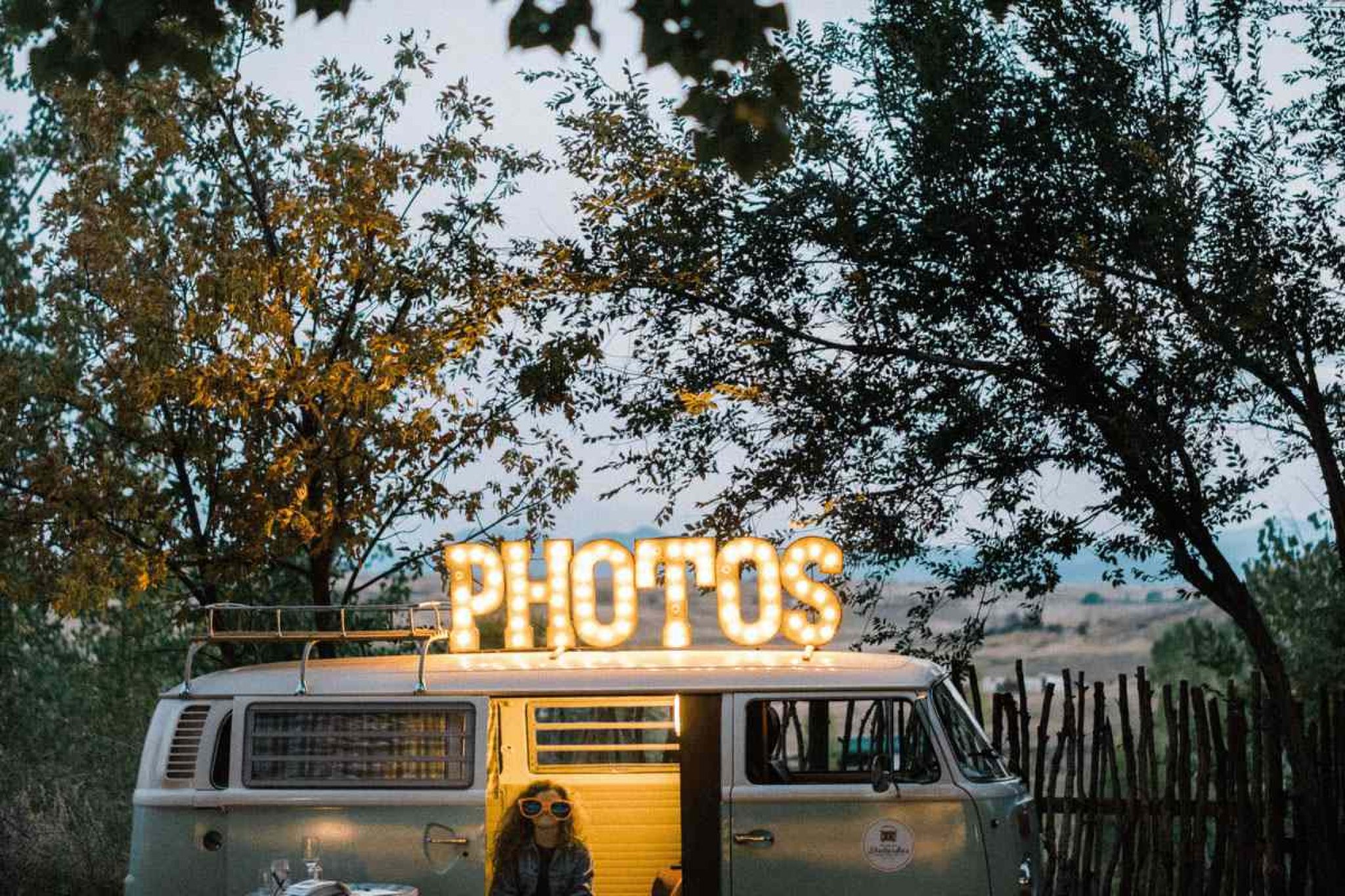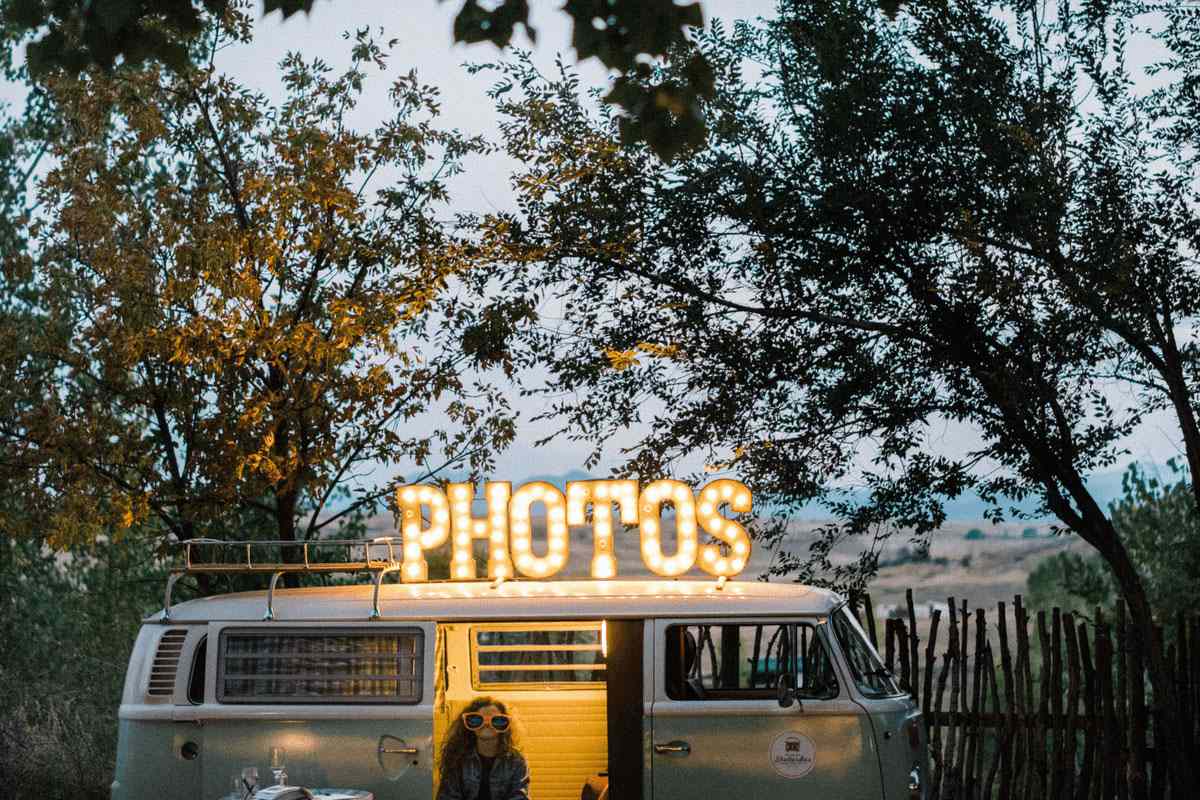 Many couples opt for modern and unique photo booths on their wedding day. This is a great option for all newlyweds who want to include an interesting activity that all guests will remember forever. It is a cabin that you can enter and take pictures of yourself. The space is very small, which means that not many people can fit inside, but that is why you will be able to get quality photos. There should be as many different props as possible next to the cabin so that the guests can make interesting memories. Everything has its advantages and disadvantages, and so does this activity. Learn more about how to make sure the photo booth is right for you.
Pros:
1. Activity for the elderly
The more guests you have, the more different profiles will attend your ceremony. Among them will be people of different ages, but also of different interests. In that case, not all activities will suit everyone. For example, younger people will be more interested in dancing on the podium or some funny games, while older people will mostly be sitting at their table. It would be nice of you to show the guests how much their arrival means to you and therefore provide them with the best service. Of course, you can't think of an activity for everyone individually, but you can find fun activities that everyone will like.
One of them is just a photo booth. Everyone loves to be photographed on their wedding day, and it doesn't require any effort. It is enough to choose the appropriate props, put on a smile and you will have a memory for a lifetime. When it comes to photo booth, you won't have to think about age limits, because they don't exist here. These cabins will be adored by children and the elderly alike, because it is something completely different. Forget about photos with a boring screen and a professional photographer, because it's not as exciting as a DIY photo booth.
2. Interesting memories
Imagine children and adults fooling around in a photo booth by making interesting grimaces. So, this is an ideal opportunity to get an additional set of wedding photos. We are sure that it will bring a smile to your face every time you look at your memories on your wedding day. While professional photos will probably be framed and hung in your home, you will have an additional album filled with very creative content.
For example, opt for a guestbook that is totally different from the traditional one. Use a photo booth for this purpose. Your guests should enter the cabin upon arrival and take photos. You get a copy, and they will keep the original to themselves. That photo actually goes in the guestbook where guests will add a message. A great way to add another wedding memory. Even when the memories start to fade, you will have this album to remind you.
3. Economic choice
Although you will have to pay for renting a cabin, you can use it in more situations and save money that way. If you visit here you will see photo booth trends you can implement without breaking. For example, it is a great alternative for all those who do not like to dance or are too shy to meet other people. Since you want everyone to have a good time and achieve a great atmosphere, you can use a photo booth for this purpose. Cabins will bring people together, but it will also motivate them to socialize. It is an opportunity for shy guests not to feel left out. You will also save some money and time on tying ribbon bows or other services. If you organize too many different activities, you can put a lot of effort and thus ruin the most important day in your life.
Instead, relax and enjoy, because you shouldn't do anything else. Photo booths will work for you by entertaining your guests. Photos are very easy to make, and you get them right away. This is one of the reasons why these cabins have become a trend. They are a combination of modern and classic, because although everyone has smartphones, they expect to get photos as well. Professional photos take quite a long time before they are officially ready. Cabins come in different sizes and different designs. You can opt for a more traditional or modern variant, it's all up to you. So you can completely personalize it.
Cons:
1. Waiting in line
One of the disadvantages of these booths is that guests will become too interested in photography. That means waiting in line. This can cause impatience for guests who do not like to wait, but fortunately there is a solution to this problem as well. Just make sure there are always enough drinks nearby. We are sure that everyone will talk to each other until they get a chance to enter the cabin.
2. Distraction
A photo booth can easily become a centerpiece of entertainment if you place it in a certain place, but that is not always good news. For example, booths should always be behind the event or in a corner. They must never stand too close to a podium or similar place. Otherwise, they will drag the guests into the ranks, which will ruin the party. So be careful where you place the photo booth. To make sure everything goes according to plan, you can always bring a photo booth after dinner, or whenever it suits you.
Conclusion:
If you want to fully enjoy your wedding day, then you must pay attention to every detail. When thinking about decoration, consider a photo booth. Many newlyweds claim that he is an indispensable detail at an event like this, because it gives you a lot of advantages. Best of all, you can choose from a variety of props, but also the background in the cabin. This means that you will be able to adjust each cabin to the ceremony. Of course, it is important to rent a suitable cabin and book it on time. Take your time and come up with some interesting design templates, props and other details.