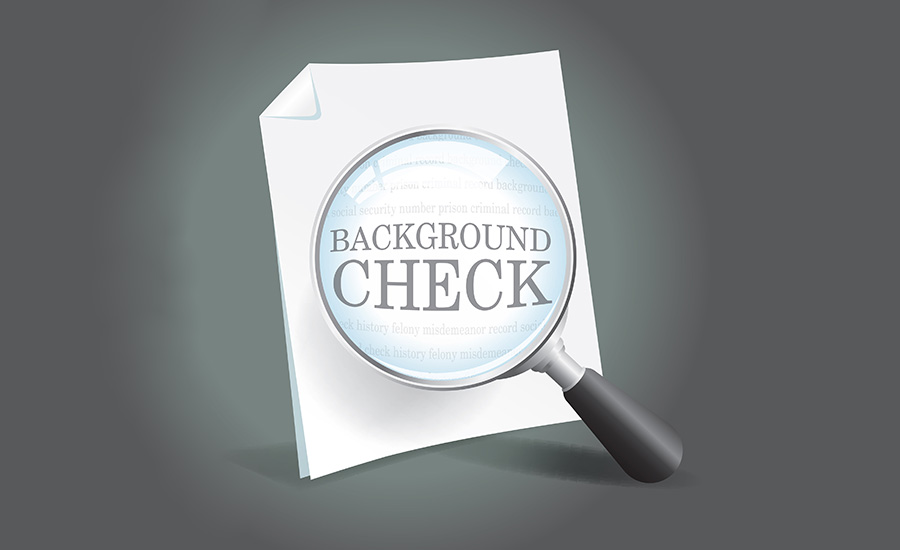 Whether you're looking to rent a place or apply for a new job, concerns over passing a background check happen. If you've been turned down recently without understanding why it's essential to consider the following reasons you could be disqualified based on their findings.
A Connected or Relatable Criminal Conviction
If you've got a past with law enforcement, there's a chance that your criminal record is holding you back. Employers are allowed to disqualify potential candidates from securing employment if there is a relatable conviction on their file. A record doesn't necessarily discredit all individuals with a criminal past, as the sentence must directly influence the current position.
Landlords can view the past criminal convictions in the background check. Deciding to decline an application is based on safety, security, and potential liability you may place on the rental. They also need to consider any future implications your record will have on other tenants within the property.
How to fix criminal issues on a background check:
Most criminal histories will automatically remove after seven years, depending on the conviction. If your report is still showing charges after this time, you can file a complaint with the reporting company to correct them. Registered sex offenders will always have their status disclosed on the report.
Substandard Credit History
Most financial industry employers require a full background check, including a credit analysis. They want to see that you are financially responsible, capable of taking care of your accounts, and most importantly, they want to see responsibility. If an employer has refused employment after reviewing your credit history, your delinquent accounts, collections, and past due balances may be responsible.
Landlords want to see that you're able to pay your monthly bills on time each month. After all, you'll owe them a large amount of money every month, and they want to be paid on time. A history of missed payments, arrears, or non-payment of accounts can highlight financial struggles. Likewise, it can also indicate that paying your rent on time every month isn't going to happen.
How to fix your financial history:
The easiest way to improve your credit report is consistent payment. Make sure that all bills are paid on time monthly. Pay off any past due amounts, including collections and delinquent accounts. Try to lower the total amount owing on credit to less than 30% overall.
False Educational Background
Several jobs require a university degree, college diploma, or certificate of achievement. If you've applied for a job, naming post-secondary credentials, there's a good chance an employer is going to confirm you're telling the truth. Any applicant found lying about their educational background is going to be immediately removed. Companies want to hire trustworthy and honest individuals; when these credentials can't be proven, it doesn't only raise red flags; it questions your honesty.
A landlord wants to know who they're renting to, particularly if it's a private estate. By submitting your application to the landlord, you're offering them a small snapshot of the person you claim to be. If this information turns out unverified, it may raise red flags for the landlord. It's always wise to include relevant, essential details on your application; don't embellish the information, or you may be refused.
How to fix an incorrect educational background:
Order a current version of your background report from a reliable source. A company like CheckPeople will include your educational history, making it easy to confirm the information. If your post-secondary education isn't listed, contact your school directly for further assistance. They can report the degree, year, and any qualifications obtained to update your file.
Incorrect or Incomplete Employment History
When completing your employment application, leaving off employers, changing start or end dates, or missing vital components can lower your chances of being hired. Employers are looking for consistent and constant employment. Denying someone for significant gaps in employment history isn't uncommon. If you've missed the dates on your resume or application, your background check may fail.
A landlord is more interested in how long you lived at your past residence, why you left, and what type of tenant you were when you stayed there. If you have a history of short-term living accommodations, a landlord may pass on your application. That's because most landlords want to have long-term, paying tenants. Short-term tenancy shows a landlord you're likely to leave their unit after the same amount of time, often in the same way.
How to Update Incorrect History:
If you've been guessing the start and end dates of your employment, it's time to get the proper dates sorted. Always confirm employment information against your background check. Make sure you look for differing dates and job positions. Should you notice any discrepancies, contact the company in question. Sometimes the errors are simply a typo or oversight.
Questionable Driver's Abstract
When you're on the job, you're a direct representative of the company. By representing the company, they want to ensure the people they hire are reliable, trustworthy, and follow the rules. Suppose you're applying for a position that requires vehicle or machine operation; your driver's abstract plays a critical decisional role. A history riddled with speeding tickets, DUI charges, or accidents will likely have your application denied.
Potential landlords aren't overly concerned about your driver's abstract unless it paints a clear picture of who you are with other information. An individual with poor credit, countless DUI charges, and spotty employment is likely to cancel their application.
How to Fix a Problematic Driver's Abstract:
When reviewing your driver's abstract, carefully look over any information disclosed in your report. Take note of the dates of the infraction and whether the vehicle information is listed. Occasionally, the vehicle is attached to fees, fines, and tickets instead of the vehicle owner instead of the driver. Should you happen to notice any of these, consider filing an appeal to have it removed from your abstract.