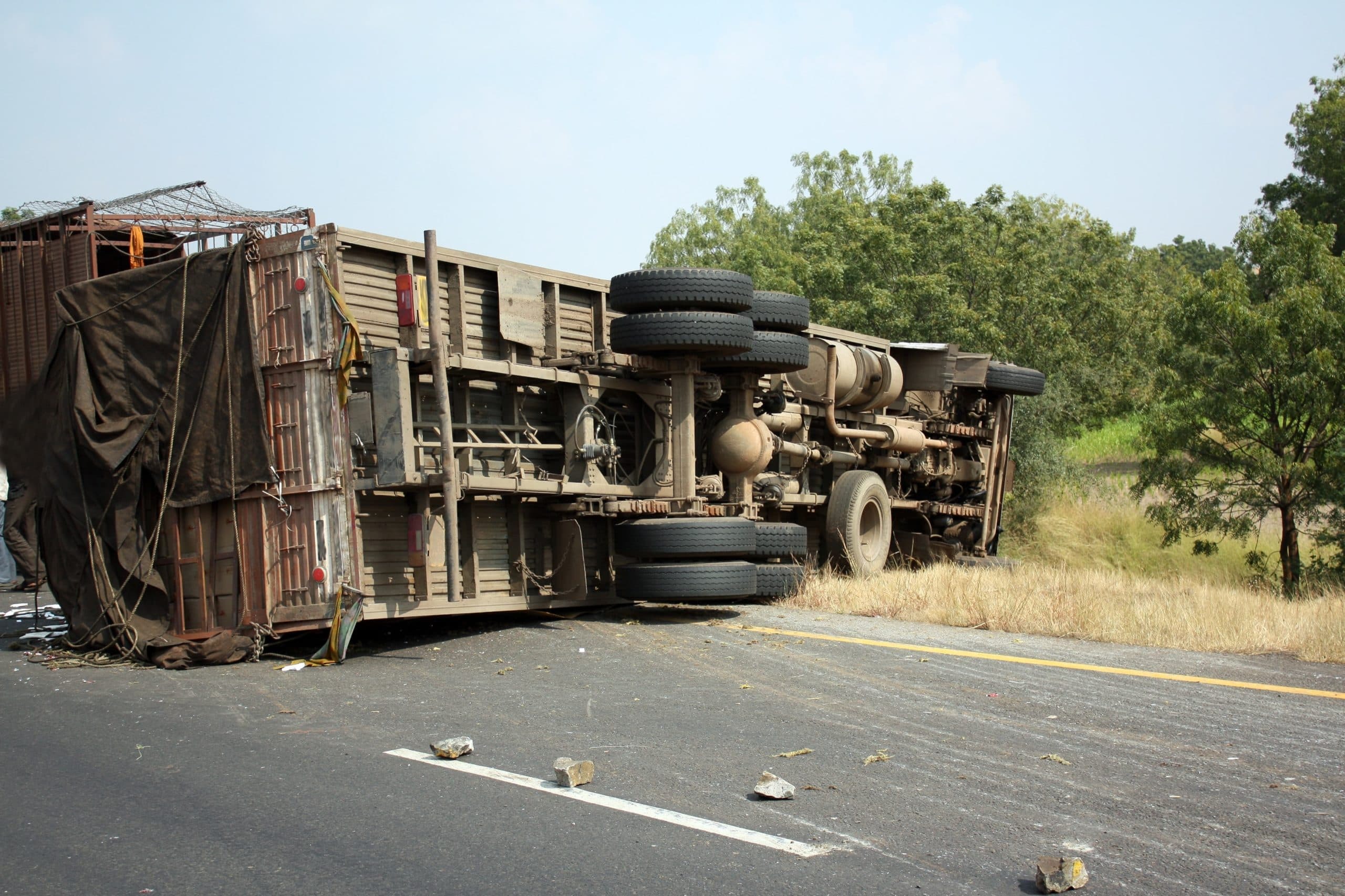 According to a report published by the National Highway Traffic Safety Administration, commercial trucking accidents are responsible for more than 11% of all motor vehicle fatalities in the United States. A fully loaded tractor-trailer can weigh up to 80,000 pounds, while a standard passenger car weighs in at around 3,000 pounds.
Given the immense weight and size of commercial trucks and the fact that they are often traveling at highway speeds, these accidents are often devastating in nature. If you or a member of your family was injured in a Dallas truck accident, you need to speak with an experienced Dallas truck accident lawyer right away.
How are Commercial Truck Accidents Different from Car Accidents?
In addition to their size and weight, commercial truck accidents are distinct from other types of motor vehicle accidents because trucks are governed by strict federal laws that impose certain responsibilities on public and commercial carriers. This set of laws is known as the Federal Motor Carriers Regulations. Despite these numerous rules and regulations, many serious and fatal accidents involve commercial trucks operating with poorly secured cargo, bad tires, faulty brakes, and other safety hazards.
The tragic consequence of these disregarded regulations is that every day, innocent people are severely injured in accidents caused by commercial trucks. A skilled Dallas truck accident lawyer with experience in handling these kinds of cases will understand the unique challenges they present and work with the leading Texas truck accident specialists to reconstruct the crash, review the driver's logbook and the truck's event data recorder, and assess the condition of the truck in order to build the strongest possible case.
Common Causes of Dallas Truck Accidents
Along with driver error, the majority of commercial trucking accidents occur due to violations of one or more federal regulations. The leading causes of commercial truck accidents in Dallas are:
Hours of Service Violations and Driver Fatigue
Commercial truck operators often have demanding, unrealistic delivery schedules that inevitably lead to Hours of Service violations. The Hours of Service is a set of rules established by the Federal Motor Carriers Safety Administration. They were designed to govern the maximum amount of time a trucker is allowed to operate their vehicle before taking a mandatory rest break of a specified length. These regulations are meant to prevent fatigue among truckers and help them remain focused, alert, and able to make good decisions behind the wheel.
Equipment Failures and Improper Maintenance
Large trucks have large engines and those engines require diligent, routine maintenance in order to work properly. Failing to have a truck regularly inspected and properly maintained or simply ignoring defective components can pave the way for catastrophic, life-changing accidents. Tire blowouts, brake failures, and other mechanical problems can result in drivers losing control, endangering both themselves and those around them.
Distracted Driving
Distracted driving is one of the leading causes of all motor vehicle accidents, including commercial truck accidents. A serious collision can happen when truck drivers are on their phones, drinking, eating, looking at a SatNav, or doing anything else that takes their eyes off the roadway, hands off the wheel, or focus off of safe driving. With the weight and size of their rigs taken into account, even a fleeting lapse in attention or judgment can lead to devastating accidents.
Reckless Driving and Speeding
Due to their weight, trucks require more distance than passenger vehicles in order to come to a full and complete stop. A truck driver who is speeding might not be able to stop in time to avoid an accident. In fact, any type of reckless driving will increase the chances of an accident taking place. Obeying the posted speed limits and driving like a responsible adult is essential to prevent fatal and injury-causing commercial truck accidents.
Freight Shifts and Improper Loading
The improper securing or loading of freight can cause a truck's weight to become unevenly distributed. This can cause the truck itself to become unstable, especially at high speeds. When cargo moves during transit, it can cause the truck to jackknife or overturn. Drivers and cargo loaders are supposed to obey proper loading procedures in order to ensure that the vehicle's payload remains secure and stable for the duration of the journey.
It is unlikely that you will know what caused your Dallas truck accident right after it happens. Fortunately, a strong Dallas truck accident attorney can review all of the evidence, work with leading accident reconstruction specialists, and determine exactly what caused your accident and who is responsible.
What Should I Do After a Dallas Truck Accident?
The steps you take immediately following a commercial trucking accident in Dallas are crucial but you do not need to take them on your own. A qualified Dallas truck accident lawyer can:
Perform a Thorough Investigation
The first step to take after a serious truck accident is to perform a complete investigation. A Dallas truck accident attorney can review the facts, gather relevant evidence, evaluate police crash reports, and if necessary, consult with specialists. A detailed approach to investigating a truck accident will help your attorney build a solid case by determining the facts and establishing liability.
Preserve Crucial Evidence
Conserving evidence is paramount in a commercial truck accident case. A skilled lawyer can make sure that all evidence, such as pictures of the accident scene, driver logbooks, and witness statements are properly documented and indexed. This will prevent important evidence from going missing, being lost, or doctored and serve as a building block for a strong personal injury case in your favor.
Calculate Damages and Pursue Compensation
A skilled Dallas truck accident lawyer can correctly calculate your total damages, such as medical bills, lost earnings, property damage, and pain and suffering. They will work hard to ensure that you are fairly compensated for your current and anticipated damages arising from your truck accident.
Negotiate A Settlement
Negotiating with an insurance company takes finesse. Truck accident attorneys are skilled negotiators who will work diligently to secure maximum compensation for your losses.
Pursue Litigation
Sometimes, reaching a fair settlement through amicable negotiations isn't possible. A strong truck accident lawyer will be prepared to take your case to court should negotiation attempts not yield a satisfactory result.
A successful commercial truck accident lawsuit will not only give you a sense of closure and justice, but it can also give you the compensation you need to secure your financial future.