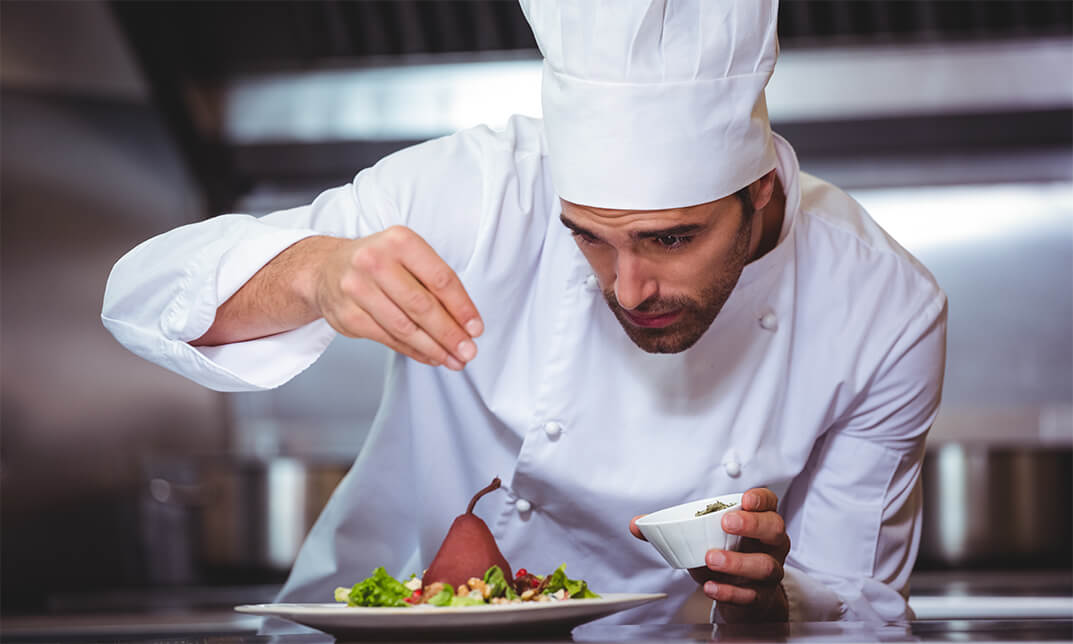 Culinary arts have become one of the most sought-after career paths in the past decade, mostly due to the celebrity chefs that took over mainstream media. Many hobbyists all of a sudden wanted to turn their beloved side job into a full-blown career. Some dreams ended when they saw the tuition fees, while others bit the bullet and signed up to one of the famous culinary schools. Almost immediately, the main questions arose – Are culinary schools worth the time and money? What are the perspectives of finding a well-paid job afterward? Will I get enough practice in school? The doubts were raised, and opinions are split to this day. Chefs who got their bachelor's degrees from famous culinary schools like Culinary Lab agree that going to school is necessary for advancing your career. At the same time, self-made cooks claim that enough practice will make you perfect even without education. There are arguments to be made for both sides, so let's tackle each one separately, and then you can decide for yourself.
Theory Vs. Practice
Being a cook used to be a blue-collar job until TV shows started popping up on every entertainment channel. Chefs become celebrities, and regular folks who thought that the world should see their barbequing skills joined the hype, trying to gain audiences mostly through social media networks. They had no formal culinary education, but they compensated with years of practice.
Consequently, many started wondering whether the theory learned in school is required at all to become a successful chef. The short answer would be – yes, it is crucial that you first learn the basics through theoretical studies. Why?
First of all, you will be learning from world-renowned professionals about the basics of every ingredient, the history of different cuisines, spices, combinations, and every trick that never crossed your mind while cooking.
Secondly, you will have the opportunity to ask questions and take notes for later practices. Further, you will have time to practice as many times you want, make mistakes, and start all over again, without consequences, until you reach your maximum. Chefs in the restaurants will not have the time or the will to teach you everything they know for one simple reason – they already have chefs in their restaurants – themselves! They need apprentices who will do the hard work for the minimum wage, all under the impression that they are training you. They don't, and they won't. It's just business, nothing personal.
Freedom
Freedom to choose the restaurant that will best fit your further education is something you can't get without studying in culinary school first. You will not be tied up to any specific company, and you are free to finish an internship in any restaurant that offers you the best benefits. "Suck it up" mentality is a thing of the past. Nowadays, students and interns are looking for companies that will invest in their education and offer them the unique experiences that will propel their careers. If you're coming from a self-learned environment, you'll probably be stuck with being a "kitchen help" for a long time, without gaining anything more than a lot of chopped onion experience. Thus, education is crucial to give you a foot to stand on before applying for the job. With finished school, whether it's a certificate or a bachelor's degree, you will be treated as an equal even though you're just starting.
Diploma matters
It matters significantly, as you will learn if you ever try to find a job in any well-known restaurant. It is not a guarantee of knowledge, but it will still let you set one foot through the door while others will be waiting in the hall. It's an advantage that is used by students all the time. Think of it like this: if an Ivy league law student applied for the job, and the self-learned paralegal from a strip mall office, who would you interview first? Of course. So, education matters, and it will give you better chances to gain more experience and earn more generous paychecks.
Network
While still in school, students build a network of future colleagues that someday might land them a job or a recommendation. In either case, having a network of friends is essential for further advancing your career. Sometimes it could even be a lifesaver. Coming out of school and knowing that you are not alone is priceless when you're first starting as a support system if nothing else.
You have to prove yourself
No matter how fantastic your education is, restaurant managers will still need you to prove yourselves. Not everything can be learned in school, like working under pressure, managing human relations, talking to customers, and it takes time for you to learn those skills. As far as restaurants go, you better learn fast. If you have the attitude, there will be no room for you in any kitchen. It's a team effort and you can't suppress your ego. You should change the line of business. Nasty attitude is not tolerated, no matter which schools you went to. A diploma is not a guarantee for success. It's a mere ticket to enter the game with a very unpredictable outcome.
Debt
Unless you're a trust fund baby, you will have tuition debt. A lot of it. The general advice is to keep your expenses low, and not splurge on cars or homes for the first few years, even if you're lucky enough to find a great paying job. You would have to plan wisely and save since you'll be between $25,000 to $125,000 in debt. On top of that, you'll have to account for an unpaid internship for a few months. As you can see, it adds up quickly. It does pay off in the long run, but you need to survive until then, so you'll need to live a very frugal life. Student loans do not go away, and they can't be written off even when filing for bankruptcy. So, plan carefully every next step, since the debt will impact your life for years after finishing school.