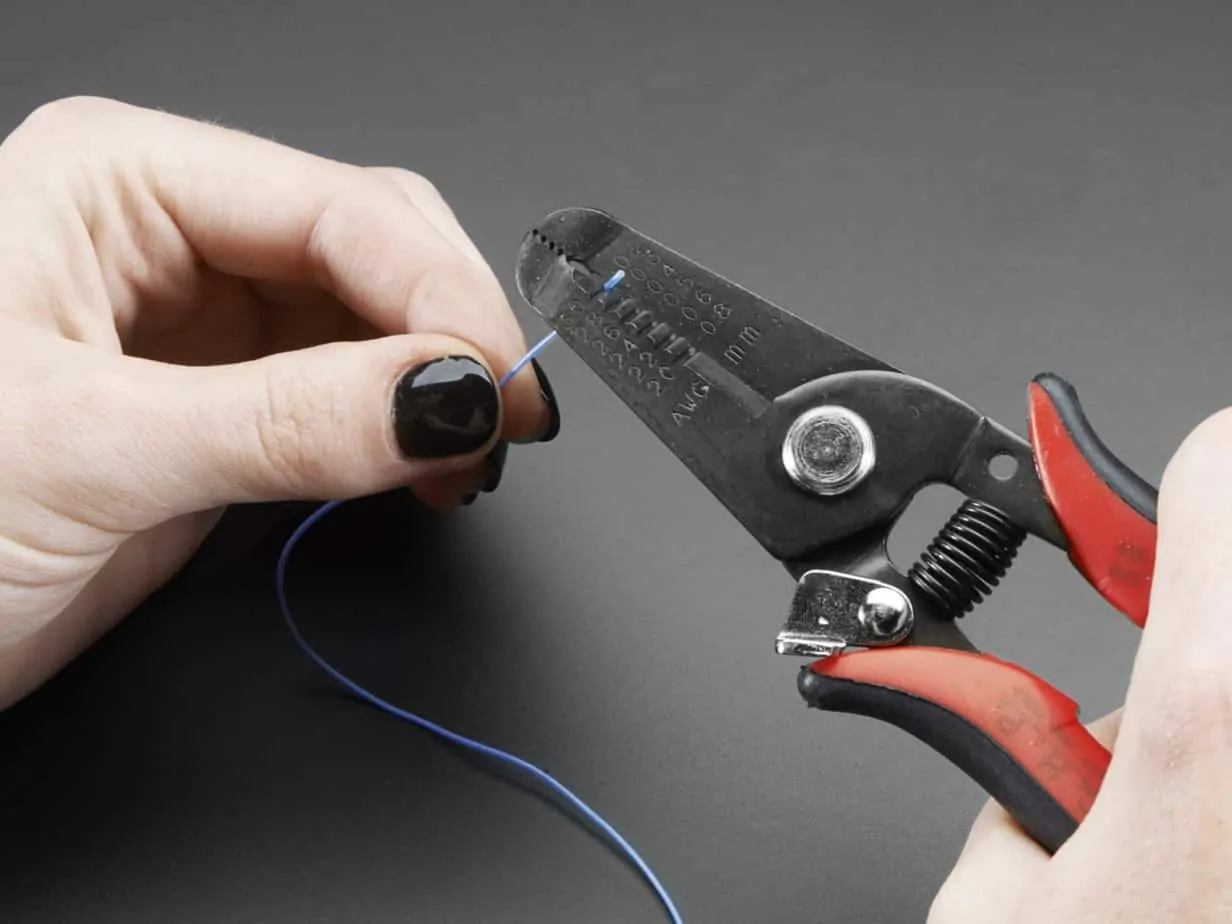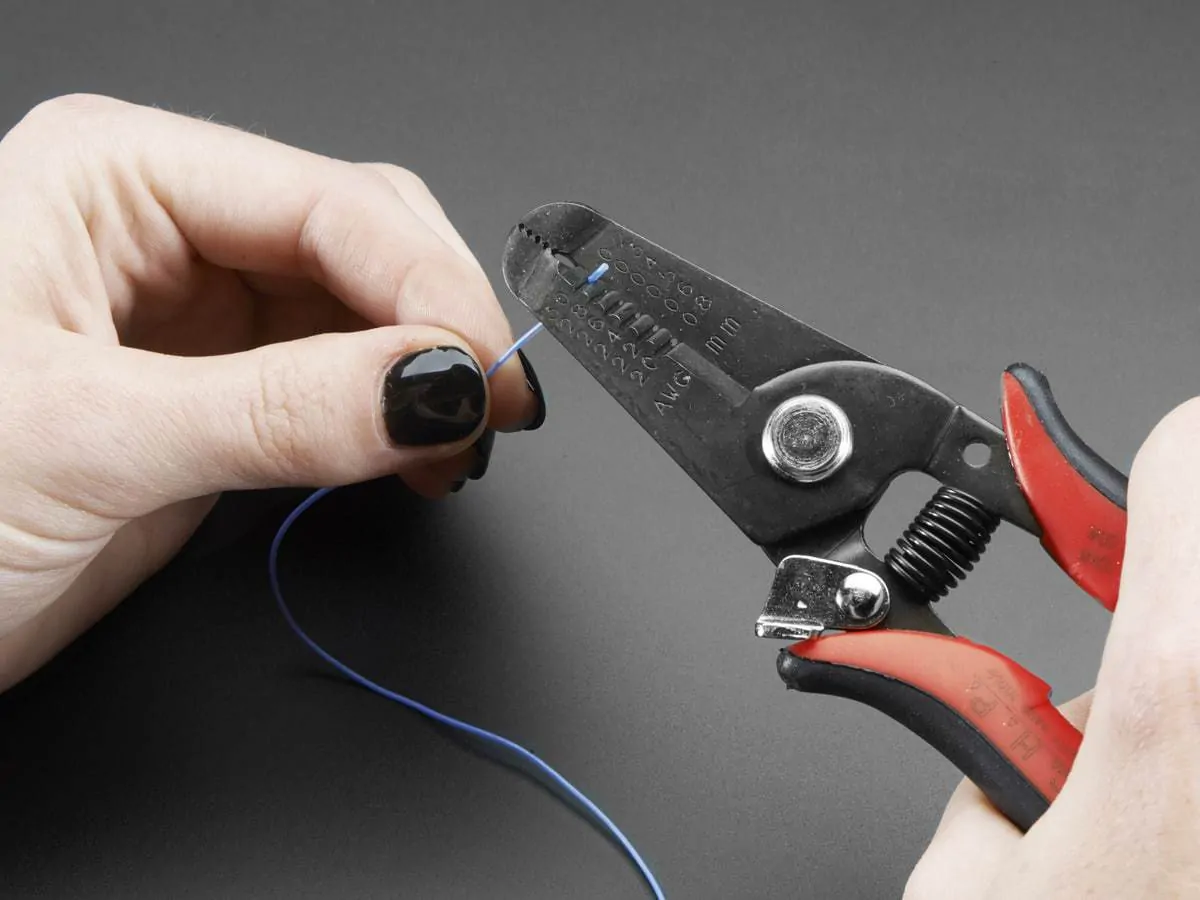 Getting the best wire strippers are essential for electricians, although they can come in very handy for homeowners as well. Having such a tool in your collection is definitely a good thing because you never know when you're gonna need to strip the insulation from some wires.
So, what is an electric wire stripper? Basically, it's a tool designed to strip the electrical insulation of wires without too much fuss. What this means is that not only does a good wire stripper can save you a lot of your time.
Depending on the volume of work, you can choose between a manual wire stripper and a wire stripping machine. Both of the options have their pros and cons, meaning that what's best for you depends on your needs and wishes.
Manual Electric Wire Stripper
You've probably seen a manual copper wire stripper dozens of times. This is because almost every electrician owns a one, while this tool is a common item in many households. The main reason why this tool is so commonly used is that it's cheap. A wire stripper is a simple handheld tool, which price is so affordable that anyone can afford it.
Speaking of the design of this tool, a regular US-style stripper is made of two opposing blades, which makes it look very similar to wire cutters or even ordinary scissors. The only difference is that the wire stripper has a notch in the middle, which prevents it to cut through the wire. This way, only the insulation will be stripped, while the copper wires will remain intact.
Still, in order to ensure that everything stays okay with the wires, you need a little bit of skill. You need to learn how to use the manual wire stripper properly – while applying pressure you need to rotate the stripper around the insulation in order to make a cut. Once you're done with that, the insulation will come off easily. This is because of the design of the wire, which is not bonded to the insulation.
The US-style wire stripper can be used on wires of different sizes. Still, in some cases, it would be easier to use a notch of different dimensions. That is why another kind of manual wire stripper was invented. This sort of stripper has different notch sizes to choose from.
That way, you can choose the right notch for the right wire. Because of this, there's no need to twist the tool when trying to make a cut in the insulation. In fact, all you got to do is clamp on the tool and pull out the wire, leaving the insulation behind.
There's another kind of wire strippers – the European-style wire stripper. This tool looks very much like a notched pincer. It has a grab that's adjusted with a screw. Same as the American-style stripper, this tool is also great for manually stripping off the insulation.
Each manual wire stripper is very easy to use and can handle an unlimited volume of work. The question is – how much work can you handle? Using this type of device requires a little bit of physical effort, which is fine if you have to strip off the insulation off the wires only a few times a day. However, if this is a work that you got to do often, you might wanna consider getting a wire stripping machine!
Automatic Wire Stripping Machine
The wire stripping machine might sound as a wonder of modern technology, but the truth is that this device has been around for more than a century. In fact, it was invented in 1915, but an American inventor called Stuart G. Wood. The device has changed its design over the years in order to maximize its efficiency.
What this means is that today you can find all kinds of superb automatic wire cutters, which can handle an insane amount of work. These devices use different insulation-stripping techniques, but they all have one thing in common – they're extremely fast!
In fact, these devices are gonna do the work much, much faster than you would with a manual wire cutter. Still, this doesn't mean they're better than manual cutters in every aspect. For example, the chance that a wire will break is much higher when using an automatic cutter. You may consider this as the best automatic wire stripper.
What Type of Wire Cutter Should You Choose?
Your choice for the best wire stripper is dependent on your needs. If you don't have to strip the insulation off the wires on an everyday basis, you will be fine with a manual stripper. However, if your job involves a lot of wire-stripping, an automatic stripper looks like a better choice.
There's another factor that you need to consider – the type of wire. If the wire breaks easily, it's better to handle it manually than to let a machine do the work. The same goes if you're dealing with expensive wires, which can cost a lot of your money if they break.
Now that we're on the subject of money, that's another important factor. Which wire stripper is best for you also depends on how much money you're ready to pay for such a tool. You should know that manual wire strippers are much cheaper than their automatic counterparts.
Also pay attention to the quality of these devices. You don't need one that will break easily. The wire stripper is a tool that needs to last for a long time. The problem is that knowing which one is good is almost impossible. We say 'almost', because in order to check the quality of a stripper, you need to listen to users' experiences and read a number of reviews.
Luckily for you, we already did it! After going through a huge offer of wire cutters, we were able to select 5 that deserve to be called the best. So, with no further ado, here are the best wire strippers you can buy!
This is a stranded wire stripper that can cut off the insulation on wires in the size range between #20 and #30 AWG (American Wire Gauge). It features a gripper that will keep the wire firmly, without damaging it. On top of that, the lever-action will make the insulation come off quite easily. In fact, the insulation gets striped with a single move, which is something that adds to productivity. Another thing that's great about this wire stripper is that its jaws are held open, which eliminates the risk of damaging the wire.
These are made of durable die-cast zinc, which ensures longevity. Speaking of longevity, the tool comes with a 90-day warranty.
PROS:
Different AWG to choose from
Easy and comfortable to use
Will not damage the wire
Fairly decent price
CONS:
Not suitable for thinner wires
Recommendation
Stripmaster is an ideal wire stripper for wires the size of #20 to #30 AWG. Everything about this product seems amazing, apart from the fact that you won't be able to use it for thinner wires than #30 AWG. The good news is that there's a version of this wire cutter that can handle wires with a higher AWG number!
Same as our first pick, this wire stripper is also superb in every aspect. It's made to last for a long time, while using it is very easy, not to mention that your hands won't hurt even if you strip the insulation for many hours straight.
When it comes to stripping the wire, this tool can handle the wires that are #8 to #22 AWG in size. Its performances are really impressive – Stripmaster can strip the insulation easily while making absolutely no contact with the copper wire.
PROS:
Wide AWG range (#8 to #22)
Very easy to use
Does not make any contact with the wire
Recommendation
If you need to deal with thicker wires on a regular basis, Capri Tools 20010 Precision Wire Stripper 8-22 AWG Ergo Elite might be the perfect choice for you. This wire stripper can do a wonderful job, without taking a toll on your hands. What this means is that you can do a lot of work, without getting tired!
The set contains a wire stripper tool, crimping pliers as well as a screwdriver. These tools are placed inside an easy-to-carry bag. The main reason why this toolset is on our list of best wire strippers is the fact that it can handle all kinds of different types of insulated wires, but also non-insulated crimp terminals and connectors. In fact, the AWG range it can handle is #10 – #20.
When it comes to the wire stripper, it's made of manganese steel, which guarantees its durability. On top of that, the handles of this tool are made of PP+TPR. They're ergonomically designed in order to ensure your comfort.
PROS:
Toolset
Wide AWG range
Sturdy and durable
Cheap
Comfortable
CONS:
Not as precise as previous two wire strippers
Recommendation
This toolset seems like a best-buy option. Not only is it the second-cheapest item on this list, but it comes with additional tools, not just the wire stripper. The fact is that it's not as precise as the previous two wire stripper on our list, but this doesn't mean it will ruin the copper wire. It only means that you need to be a bit more careful.
This wire stripper might not have a wide AWG range, but it can tackle very thin wires. In fact, it can strip off the insulation from the wires as thick as #22 AWG without damaging it. What this basically means is that Southwire Tools & Equipment Dowell is one of the most precise tools on our list!
Apart from being precise, this device is also very easy and comfortable to use. The ergonomically-designed handles will not put any strain on your hands, even if you use this tool for several hours straight. On top of everything, it's made of highly-durable materials, meaning that this tool will serve you well for many, many years.
PROS:
Can handle thin wires
Easy and comfy to use
Durable
Very cheap
Recommendation
This is the cheapest item on this list, but it doesn't mean it's not good. On the contrary, Southwire Tools & Equipment SNM1012 is an excellent choice for dealing with the wires in the AWG range of between #10 and #22.
The final wire stripper on our list might be a bit pricey, but we believe it's worth every cent. First of all, this tool can be used for stripping off the insulation from the wires in the size range of 10-22 AWG. On top of that, the stripper is extremely easy to use and does its job super-quickly. This means that it will help you do the work as fast as a wire stripping machine would!
PROS:
Decent wire size range
Very precise and fast
Comfortable to use
Extremely sturdy and durable
Recommendation
IRWIN VISE-GRIP Multi-Tool Wire Stripper, 2078309 is an ideal wire stripper for professionals. It is guaranteed to save your time stripping the insulation off wires. Its price might be a bit higher, but you can be sure it will pay off quickly!
Final Word of Advice
There's no doubt that having the best automatic wire strippers or manual stripper in your toolbox is a good thing. Still, what's best is not the same for everyone. It all depends on the type and the size of the wires you're gonna cut. You also need to take into consideration the amount of work you need to handle. But, there's one thing we know for certain – if you choose one of the wire strippers from our list, you won't make a bad decision!