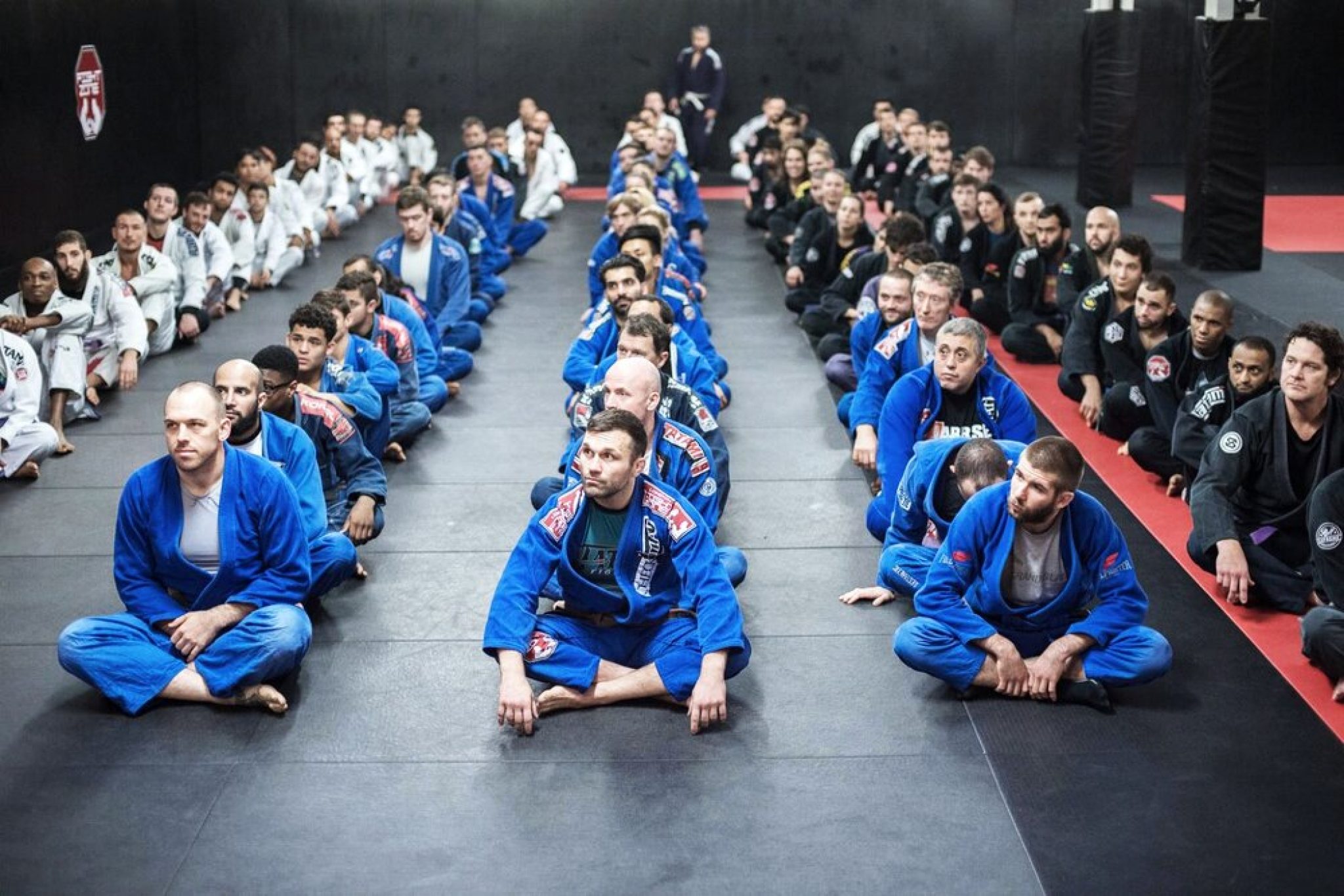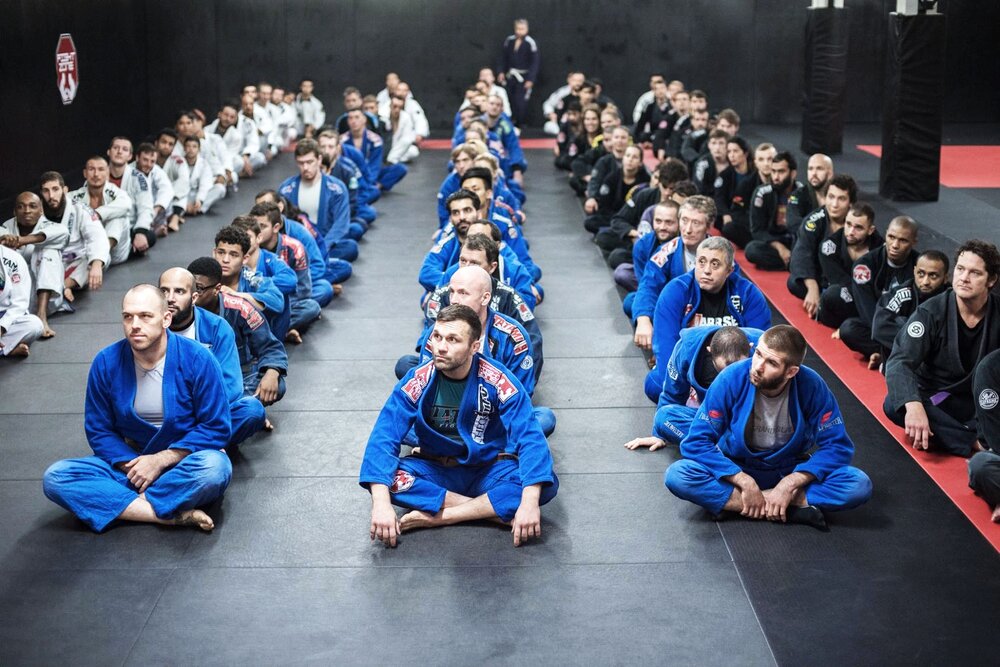 Let's talk about the best Brazilian Jiu-Jitsu Gis in 2023. A million people a million tastes, so it's not easy to find an ideal gi that's going to please everyone. This is the reason why we have four models that we deem best, based on the price and the quality they offer. Most of these models can be bought online, so you can look them up too. If you can't decide which one to choose on your own, we at least hope that we have narrowed the choice for you.
Gold BJJ Aeroweave Gi
This model has it all, believe us. It's not only one of the lightest models out there, but it also offers unparalleled durability. This feature comes due its reinforced stitching. The world of Jiu-Jitsu accepted this uniform a long time ago. If you are in touch with tournaments, you probably noticed that many competitors use this model. Another feature that comes with its lightens is the fact that you'll never sweat too much.
When you look at the pants, you'll notice that they're not made out of cotton. Instead, they are 10oz ripstop pants, that are, in our humble opinion, a better option. Compared to cotton, your legs will have more air with this model and are also harder to rip apart. This model also comes in a variety of colors, including navy, gray, white, and of course, black. IBJJF competition approves black and white models. If you are keen to compete in navy or gray, you might come across as someone who breaks the rules. In the end, we have a price that is affordable, with a $119.95 price tag.
Hayabusa Goorudo 3.0 Gi
This is yet another extraordinary model. Its on-body feel is unparalleled among all gi's currently available on the market. It comes as a unit that is equally good for training and matches, and also for professionals and beginners. With the accent on body shape and structure, it fits perfectly on any fighter. The material out of which is made is gold weave cotton. The areas where stress is the biggest, and lapel are both reinforced. While a bit heavier than the model above, it still offers plenty of softness and ultimately makes it up for the additional weight.
The pair of pants that comes with a 12oz twill cotton mixture, which is also strengthened around the knees and other stress areas. Furthermore, there's plenty of things that make this suit unique. For example, it has distinctive patches and emblems on the chest area, shoulders, lapel, and legs, and back. What attracts most Jiu-Jitsu enthusiasts to this particular gi are the kanji inscriptions that translate to "Courage," "Strength," "Pride," and "Respect." All of this combined makes this gi one of the bets you can get in 2023. Price is a bit above from what we have as option one, and it stands at $149.00.
Fuji Classic BJJ Gi
Fuji Classic BJJ gi suit is one of the old-timers on the market. It stood up to the test of time, and it's one of the models that stuck on the market the longest, which also makes it one of the best selling models ever. What makes it so popular is the fact that most beginners decide to start their Jiu-Jitsu career precisely with this model. If you have set your goal of being a competitor in this sport, then this uniform is perfect for you. The reason is simple – it is completely approved by IBJJF. It comes in an array of colors, including white, gray, black, navy, blue, and surprisingly, pink.
This uniform comes made out of mid-weight cotton considered to be a unique weave, making it different from standard pearl wave. When you look at this gi, you can describe it as conservative and old fashioned. Compared to some of the new models, two of which we have above, it lacks features such as ripstop pants. It also can't be considered light-weighted because of the materials of which it's made. Those who use it have issues getting accustomed to its stiffness and weight. But, all things considered, it offers value for money, and it's perfect for those whoa re just entering this sporting discipline. As it stands now, you can get a piece for only $82.96.
Elite Sports Ultra-Light BJJ Gi
There are many reasons why people opt for Elite Sports. The most important one is that they're incredibly budget-friendly. The quality is on-pair with other models on this list, and this is what makes its popularity grow. They have many perfect models, but we decided to single out Ultra-Light. This version is certified for competitions, and it also creates little sweat as it's been preshrunk.
Many people decide on this model and this manufacturer due to a variety of available models and colors. You can have it in five different colors, with most standing out one being pink. When you look at another thing that sets it up from competitors is the fact is made from materials that are antibacterial and anti-fungal. Regardless of how hard your training might be and what the environment is where you train, you should be free of germs and skin infections.
Gi from this company is also very popular among beginners because they offer a free white belt with their uniform. Anyone who is starting in this sport with the intention to compete would be thrilled with this offer. But, this shouldn't make you think that it's not suited for professionals because it definitely is. The combination of price and quality makes it ideal for everyone. At the moment, this uniform can be bought for only $44,99.
Conclusion
As you can see, the gis market is a large one, and you can easily buy whatever you need and want. The model we have listed for you here differ in quality, colors, and price. This is what makes them ideal for all groups of Jiu-Jitsu practitioners, from beginners to professionals.