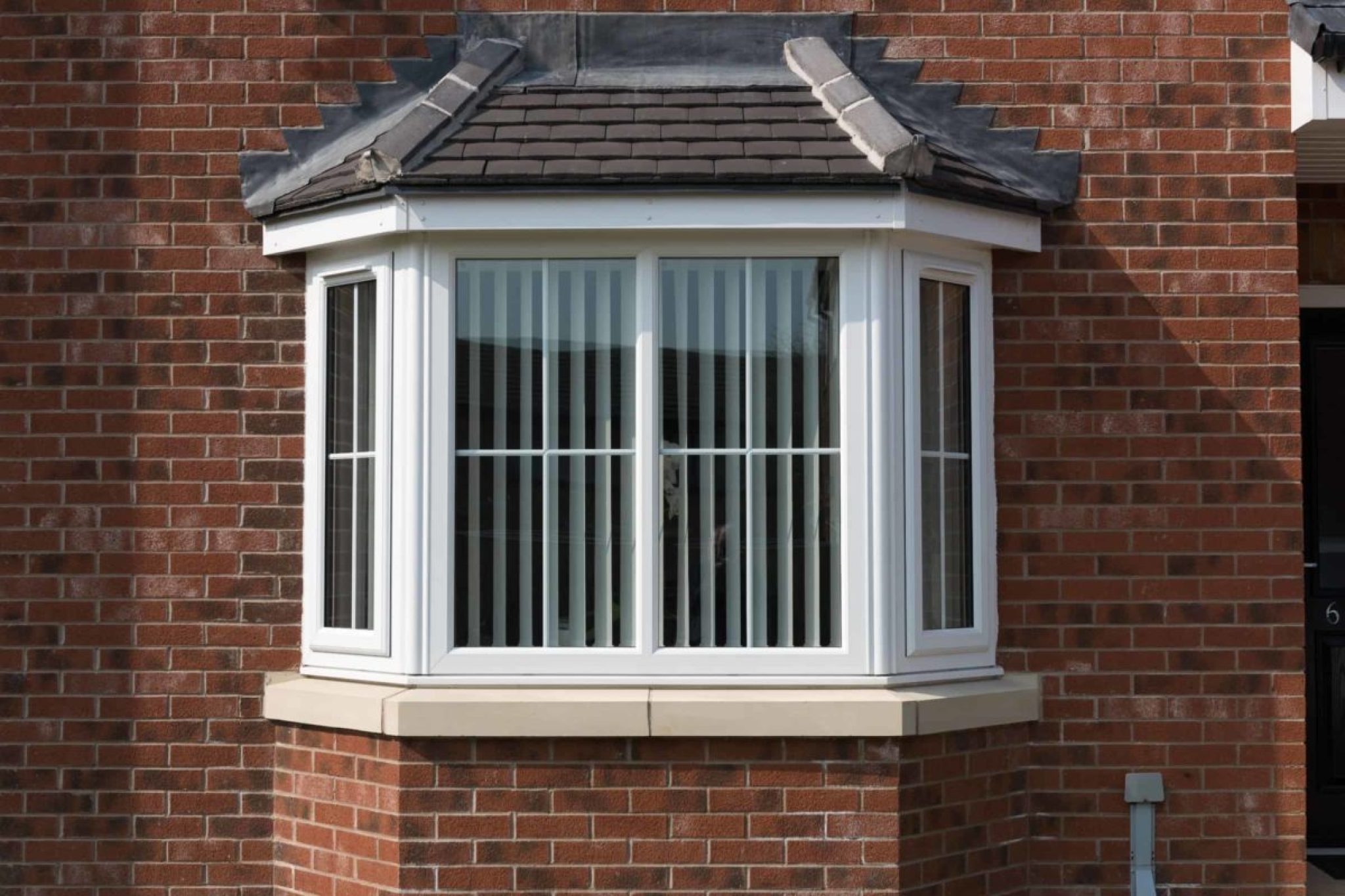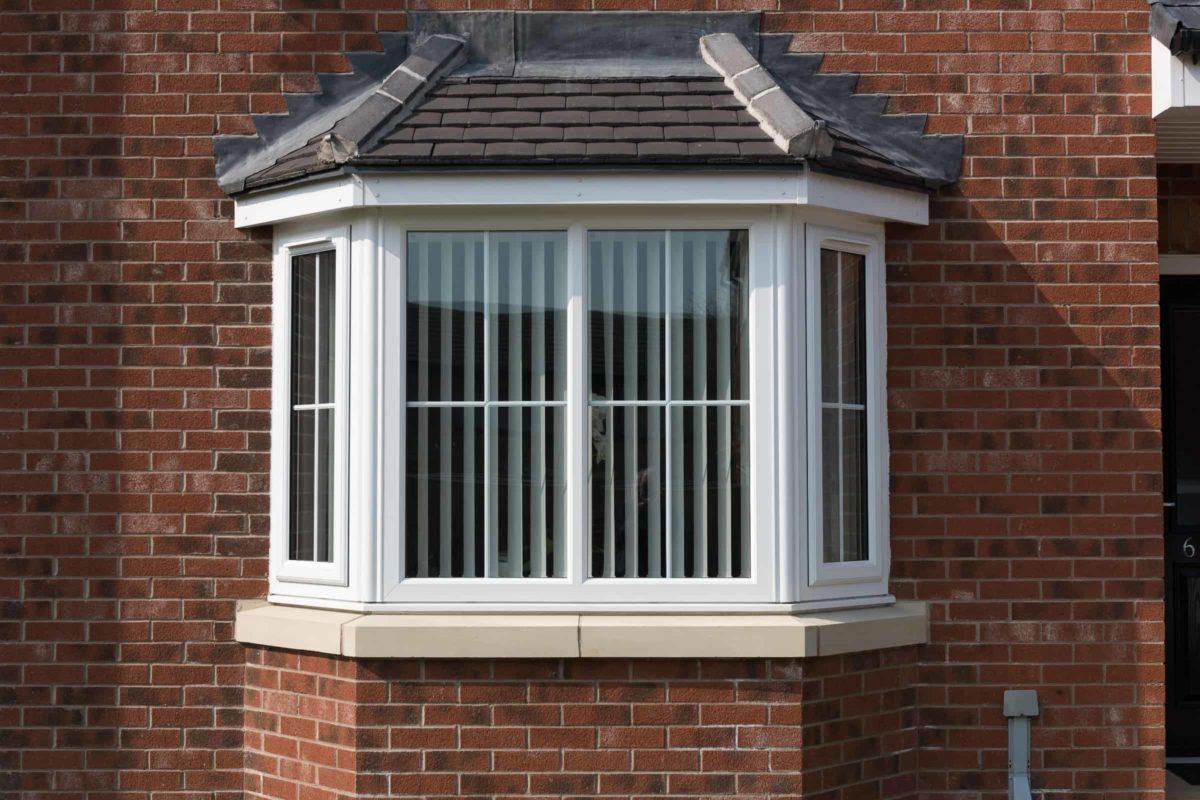 If you want a generously sized window that allows a beautiful outside scene, the chances are you need either a bay or bow window. These two window types allow for maximum outdoor view, provide natural light, and improve the general appearance of a house. Although both windows appear similar, they are not interchangeable.
We have done our own research and found some interesting information provided by EcolineWindows installation experts, and now we are ready to share it to elaborate on what you can expect from each window for your new construction.
Bay and Bow Windows Explained
Bay windows
Bay windows have a modern and contemporary feel. By design, the windows protrude and consist of three panels with an angled configuration. While the center pane is fixed, the two side panes can either be vented or fixed. The window in the center always features a huge glass area. Hence, it allows for a perfect unobstructed view outside. On the other hand, the two side windows are smaller, and the structure curves away from the house to create a small nook or bay. Bay windows also protrude from the wall into the exterior space. As a result, it allows more interior space.
Bow windows
Bow windows are bigger than bay windows but are less angular. Unlike bay windows, bow windows consist of up to six windows installed together to form an ark, bow, or curved structure. In essence, while a bay window consists of just three windows, a bow window usually consists of 3 to 6 units. Each window is of a similar size; hence, their arrangement gives the structure a gentle curve. Since bow windows are also wider and have more windows, they allow more light into the room.
Pros and Cons of Bay and Bow Windows
Pros of bay windows:
Provides natural light: bay windows allow more natural light compared to traditional flat windows. Apart from letting in light, the window also allows a clear view of the outside.
Increases ventilation: Bay windows open to allow more airflow. While the center pane is fixed, you have 2 side windows(usually hung or casement units) to allow more ventilation.
Elegant appearance: Unique architecture makes the bay window stand out and increases a home's market value. Thanks to its versatility, the window can match the style of any house, as long as the designer does an excellent job.
Cons of bay windows:
The outdoor view is not large enough: Since it consists of just three panes, it doesn't allow an expansive view of the surrounding area.
The window projects: bay windows are a bit challenging to install on houses close to the sidewalk or a side of the house that faces the driveway or neighbor. As such, it requires more room for installation.
Pros of bow windows:
More natural light: bow windows allow a significant amount of natural light in any space. Apart from this, they also provide a broader outdoor view.
Energy efficiency: if you go with less operable units, you can ensure the maximum energy conservation that will eventually help to cut down on energy bills.
Cons of bow windows:
Low ventilation: Bow windows consist of different fixed windows placed together. As a result, there are less movable side windows that may ensure the optimal ventilation like those in bay windows.
Expensive: Since there are more units installed – you are supposed to pay more for this combination windows.
Bay and bow windows: for replacement or new construction?
Bay and bow windows have a stylish appearance that will complement any house style. However, for a replacement, the key is space – both outside and inside.
Bay window extends further away from the building. As a result, there must be enough space for installation. This is even more important if your building sits near the sidewalk or a neighbor.
Bow windows have a narrow exterior profile. As a result, they are better for homes without a lot of extra outdoor space. However, when working with narrow interior space, bay windows add extra floor space. Hence, they might be a better alternative.
What is the best combination with other units?
Bay and bow windows consist of more than a single window. As a result, you can configure them.
If you are interested in light and look alone, use three fixed windows of equal sizes.
If you want to ensure more ventilation, use either casement windows or double-hung windows as side units.
In case you are after the ease of operation – side sliding windows will be your best bet.
Which window is more expensive?
Bay windows cost less than bow windows. This is because the bow window contains more windows. Usually bow windows come with 4-6 units while traditionally bay windows are 3 mixed units. Moreover, you should take into account that replacing an existing bay or bow window is not as expensive as constructing a new one.
Get the right installation
If you have decided to pick any new window for your home – that is great. But first make sure to talk to multiple professionals before deciding on the type of installation for your home. You can also leverage reviews and recommendations to find the best contractor. Deal only with the professional window installers who follow the CSA guidelines, sell Energy Star-rated windows and explain everything in detail regarding your future project. You want the job to be done once and forever, right? Then spend some time finding the best company to do that job for you.
The Final Thoughts
Bow and bay windows add style and dimension to a living space. Thanks to their joined and angled design, the windows give an impressive illustration and a panoramic view that lets in more light. If you want much natural light, unobstructed view, and optimal ventilation – bay and bow windows mixed with different configurations are your go-to option.