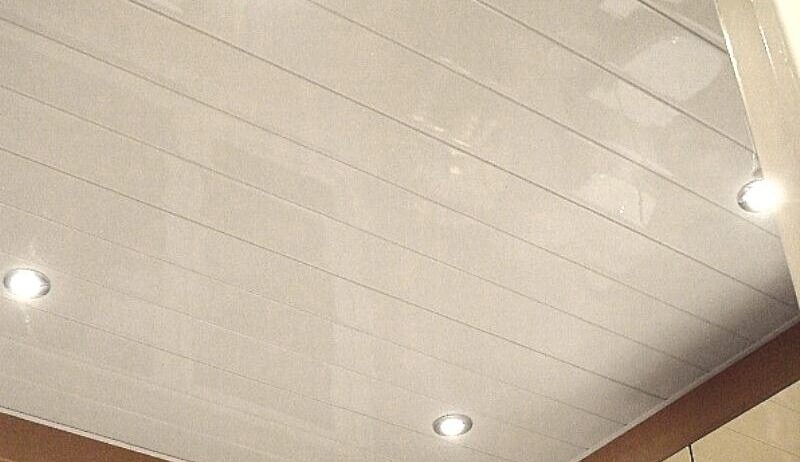 Are you considering remodelling your bathroom? If so, you should be aware that various solutions are available. Will you choose bathroom paint or wallpaper? What about the trim, hues, and pattern? How about your plans for the ceiling?
Bathroom ceiling panels may sometimes be overlooked during renovations, but they provide several benefits for your bathroom.
In this article, we'll provide you with some solid reasons to install bathroom ceiling panels, even if the ceiling is sometimes given less attention than the walls.
The Benefits of Bathroom Ceiling Panel Installation
Below are some of the critical benefits of bathroom ceiling panels.
They Provide Excellent Insulation
Any environment that is too chilly is uncomfortable to be in. Hence, a chilly bathroom may feel the worst when you think about how much time you could spend in the bath or shower. If you live in a single-story home with a bathroom roof in place or if your bathroom also has multiple outside walls, the issue could be severe.
PVC panelling is an excellent insulator by nature, ensuring that any heat in the bathroom is kept in. After installation, a lot of individuals notice a significant change. Because the air in the bathroom will be closer to the water temperature you are using, you will experience less condensation. Panels are an excellent addition to your bathroom design even if you have a tiny room to work with.
They May Be Readily Fitted Without Any Hassle
You need to use the toilet daily. Thus, you can't live without it. A speedier installation means the space will be in commission for a short time.
Installing PVC ceiling panels is relatively easy. Battening may be put up first, and the panels can be attached afterwards. According to the size of the bathroom, they may be quickly cut to fit and placed. If you have all of the necessary equipment prepared, you can complete the setup procedure quickly and efficiently, even without help.
Ceiling Panels Are An Effective Approach To Eliminating Mould
Mould formation is possible in any bathroom. They need to be adequately ventilated after each bath or shower. This aids in removing steam and condensation, which will lessen the opportunity for mould to develop.
Airing out the room is better than nothing, but it makes the room frigid. If the mould has accumulated, you can try a couple of solutions to get rid of the mould.  Installing panels on the ceiling would make it extremely simple for you to solve the issue. They are also relatively simple to clean; you only need to wipe them down with a moist towel. Furthermore, the panels won't be as likely to promote condensation, which may be the misery of many bathrooms since they will be warmer than the temperature of your ceiling and walls.
What Are The Finest Bathroom Ceiling Panels?
Choosing the ideal bathroom ceiling panel might take time since wide varieties are available. It's safe to say that practically all PVC panels can be used as ceilings; your final decision will depend on the overall design you have in mind for the room. We have examined the numerous possible style options to assist you in making a decision.
Bathroom Ceiling Panels With A Chrome Appearance
The chrome effect panels are among the most well-liked bathroom ceiling panels. This kind of panel has silver threads flowing through the gloss panels at each joint. The overall style is modern and straightforward to maintain cleanliness and look new. The availability of 4m long panels in the chrome effect ranges enables you to cover greater distances without requiring joint trim, which is fantastic.
Bathroom Ceiling Panels With A Wood Look
There are two different varieties of wood effect panels. The first is white-clad, shiny and smooth white panels to mimic painted white oak panelling. White ash cladding makes up the second wood-effect panel. The white ash design reveals the grain and creates a distinct white-stained wood look. Both panel types are offered in 4m lengths, much like chrome panels. Additionally, they are simple to install and maintain, just like any PVC ceiling panels.
Traditional Ceiling Panels In White
The preferred ceiling cladding finish, without a doubt, is traditional white. People like having bathroom ceilings that are bright and glossy white. This collection quickly sells out; however, we're still determining whether that's because it's so simple to keep clean or because it can make even the tiniest area seem more significant.
Installing traditional white ceiling cladding can completely change a room if your ceiling is drab and worn out or has outdated artex. The roof may not even need to be prepared initially. This panel is ideal if you merely want to update your ceiling since it is primarily white and will go with almost any bathroom's wall and floor designs.
Ceiling panels are the best way to cover the ceiling in bathrooms and kitchens. Most standard ceilings could do better in settings with much moisture and humidity. Hence, bathroom ceiling panels will make your life easy because once you put them up, you don't have to worry about them again. No painting, no peeling, no mould, and no upkeep. They are completely waterproof and can be used even in bathroom stalls.