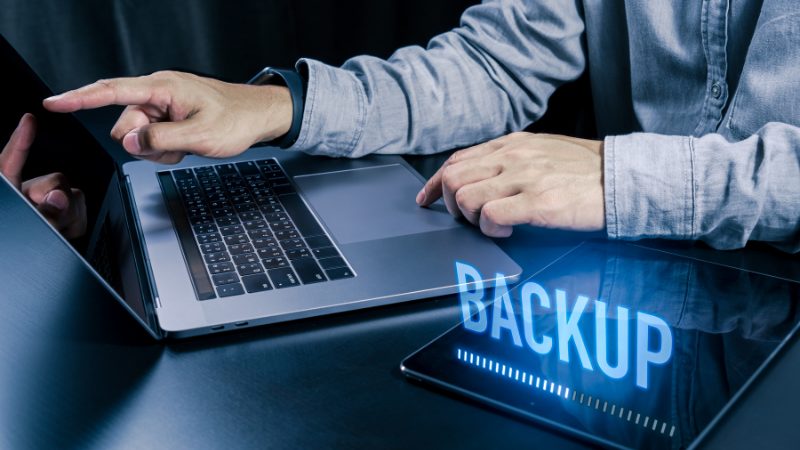 Most of us use a computer or a laptop for our daily work or for personal use. Our computers are a place where we store most of our valuable data to keep it safe. Although we rarely think about losing this data due to any given reason.
It is very painful when we have all our important data on our computer and due for some reason, we lose it forever. If something like that happens suddenly with no warning, you will be helpless and there will be no way you can get your data back again.
To avoid losing data in such cases backing them up becomes very essential. Often people neglect this step of data backup. The importance of data backup is something you won't realize now but in the situation when you lose your data, you will surely regret not backing up.
In normal conditions, we would or anyone would recommend you backup your data every day. However, for those who do not work so much on their computer or do not have a large amount of data stored, daily backup is not necessary. In such a case you can back up your information every week or every two weeks.
It is often noted that people don't actually know about how to backup data or what to consider while doing that. We will today share with you things to remember while taking backup of computer data. Check out the things we have listed down for you, this will help you so that you don't miss out on anything while you backup your data.
1. Proper Storage
In all computer systems, you should classify and consider all the files that need a backup. The most important thing you need to consider when you decide to backup your data is to store your data in a location where you can easily find it.
Do not make the mistake of storing or saving your data somewhere you will forget later on when it comes to backing up. Save your important files and information in a location that you visit often on your computer so that your work becomes easier.
Now, we will share a list of things to remember while your computer backups so that you don't miss out on any of your valuable data. Have a look at the following and make sure you are all checked when you backup your computer.
2. Pictures
Everyone has their photos saved in different locations on your computer. Your first step would be to save all these pictures in one location. This is important because if you have your pictures saved in a scattered manner, there is a chance of missing something out.
Check your desktop, your my downloads or any other location where you might have your pictures stored. Get all these pictures to your my pictures folder so that you can rest assured about all your pictures getting backed up.
3. Documents
Another most important thing to remember during your backup is your documents. For those who have their official data stored in documents like PDFs or some files. All this data is valuable for you and you are well aware of its importance.
Your documents are mostly stored in many locations. So, make sure you get all your essential documents under one folder. Always remember to check your desktop and downloads folder. Save it in your documents folder so that you have your documents ready in one place for your computer backup.
4. Media
All your music and videos are also very important. Most of us can't afford to lose the music and videos saved in our computers. Just like other documents and pictures get all your media under one folder. Check all the possible locations where you may have your media stored and get your media backed up safely.
5. Bookmarks
Bookmarks are something most people forget about when it comes to backup. There are many websites that are hard to find when you don't have the exact address. It can be very hectic to ask for the web address if you work on a lot of such websites.
So to make sure that you don't have to search for your websites or ask for it again. Save your bookmarked websites and get them ready for your computer backup. When you backup your computer you will have all your websites safe.
6. Email
For many of us, the email data that prevails in our computer is as important as all other data that exists in there. Just to be sure in every way, backing up your email data is the best option. If you have a folder or a drive which contains all your email data, make sure that this folder or drive gets backed up when you backup your computer.
7. Your PC Software
Backing up the system your PC is set up in is another fundamental factor. Anyone would absolutely love it if they get their PC set in a way it was before after losing all data. So, if you want your system to be in the same way it was before you lost your data, getting your software backed up is the best thing.
One more advantage of backing up your PC set up or your computer software is that you can save a lot of time during the recovery of the lost data. You save your time and get all your data back, there is nothing more anyone could ask for.
Winding Up
We have shared all the necessary things that you need to keep in mind before you backup your computer data. There are many ways to backup your computer data, either manually or set it in such a way that your computer backup takes place automatically. You can choose what feels the most convenient for you. There are applications like Zinstall that help you to backup your computer data efficiently. We hope that you found this article informative and useful.