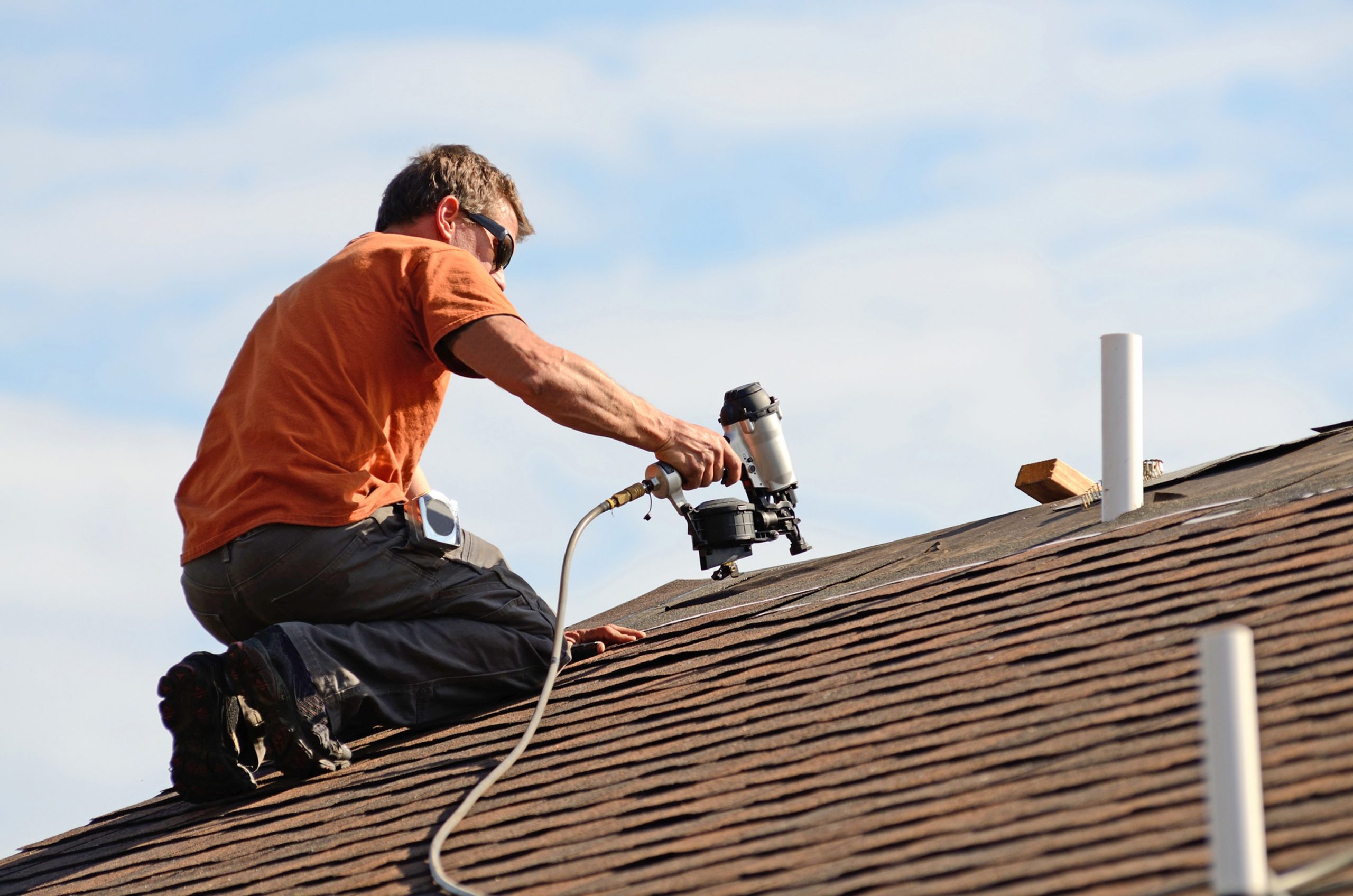 If it's finally time to replace your old roof, you've probably started looking for an experienced and trustworthy contractor. But, if all of them have different policies, and if they all provided you different quotes, you might have a hard time determining which contractor you should hire.
This is why you might now be wondering – are there some questions that I have to ask potential roofing contractors before hiring them? To put it simply, there are, and those questions are exactly what we'll discuss in this article today. So, without further ado, let's take a look at the questions you should ask:
1. Is Your Company Licensed, Insured, And Bonded?
The primary and, perhaps, the most important thing that you could ask is if the company is licensed, insured, as well as bonded. Every company needs a license to operate, meaning that they must be registered with the state's board and if they aren't, you might not want to hire them.
Them being insured is also extremely important since it's what protects the workers – and you – from being responsible for any issues or accidents that might occur. And lastly, they also need to be bonded, which means that they know how to do their jobs properly and ethically.
2. Do You Operate Locally?
When you're browsing through all of your options, you must ensure that you hire a company that operates in your local area. Hence, you should ask where their offices are and you'll want to ensure that they have a phone number that is local. Why is this an important thing?
Well, if there are any issues with your roof after it has been installed, you'll want to know where you can find them. Additionally, a professional organization will always inform you about all the codes, the documents needed, and everything else that will guarantee that the roof is properly and securely installed.
3. How Long Have You Been Operating For?
Replacing an entire roof is extremely expensive, which is why you need to learn how long has the company been operating. If you, for example, choose to hire someone that has only been working for a few years, the expenses you'll have will probably be lower. In most cases, young companies don't know how to price their service properly, which can result in the firm closing down.
Now, this doesn't mean that they cannot install a roof properly, but you'll want to guarantee that an organization will still be in business five years after they've completed your roof. This is why you might want to hire a contractor such as www.oahu-roofing.com/kaneohe-roofing which has been in the industry for a long time.
4. If There Are Any Issues, Whom Will Solve it?
If there is one thing that you should take away from this list, it's the fact that you'll want to learn who will solve any issues that might occur. In most situations, the person you should talk to is the owner of the roofing company, hence, ask the company representative whether or not you'll actually be able to do that.
If the owner doesn't have a problem with sitting down and talking to you about the issues that occurred with your roof, you can rest assured that they'll try to solve it. On the other hand, if they schedule a meeting with someone that doesn't have any authority in the company, it's pretty clear that they might be trying to avoid you.
5. Are There Some References That I Can Check Out?
Asking for references is extremely important and it can help you hire an experienced contractor. Hence, you should ask the company representative about getting you the references for the jobs they finished in the last three to six months. Keep in mind, a reputable company won't have any problems with getting you this information.
You could even choose to talk to their previous clients in order to learn whether or not they were honest about their work. But, if they don't want to provide you with info about their previous work, you shouldn't hire that company, mostly because this can suggest that they didn't complete the job properly.
6. How Will You Protect My Estate?
As we mentioned, replacing a roof is time-consuming and daunting, which is why you need to learn how they plan on protecting your property. After all, you don't want your house, landscape, or lawn getting broken or damaged, mostly because it'll add up to the expenses you'll have in the end.
Hence, ask about how they'll protect your estate. For instance, you could ask them if they're planning on placing tarps from the gutters down to the ground since this will protect your lawn and house. This is why you must carefully examine the contract, especially since some companies might state that they won't be responsible for any damage that occurs on your property. This is why you must ask them how they'll protect everything else while working on your roof.
7. Is There a Warranty For The New Installation?
The new installation should last you for a really long time and in most cases, the warranty given is at least 25 years. In order for you to ensure that everything works out with your new roof and that it also lasts you for as long as it should, you need to ask the company about the length of the warranty. If they offer less than 25 years, you should look for a different organization.
Conclusion
Although it can be daunting and difficult to choose which contractor you should hire for replacing your roof, it's extremely important that you make the right decision. And, if you choose to ask them the questions we mentioned in our list above, you'll certainly ensure that you hire someone that is experienced in what they do.
So, now that you're aware of the things you need to ask roofing contractors, you really shouldn't waste any more of your time. Instead, you should open up your browser, find a few potential companies, and then schedule meetings with all of them in order to go through the list of questions from this article.