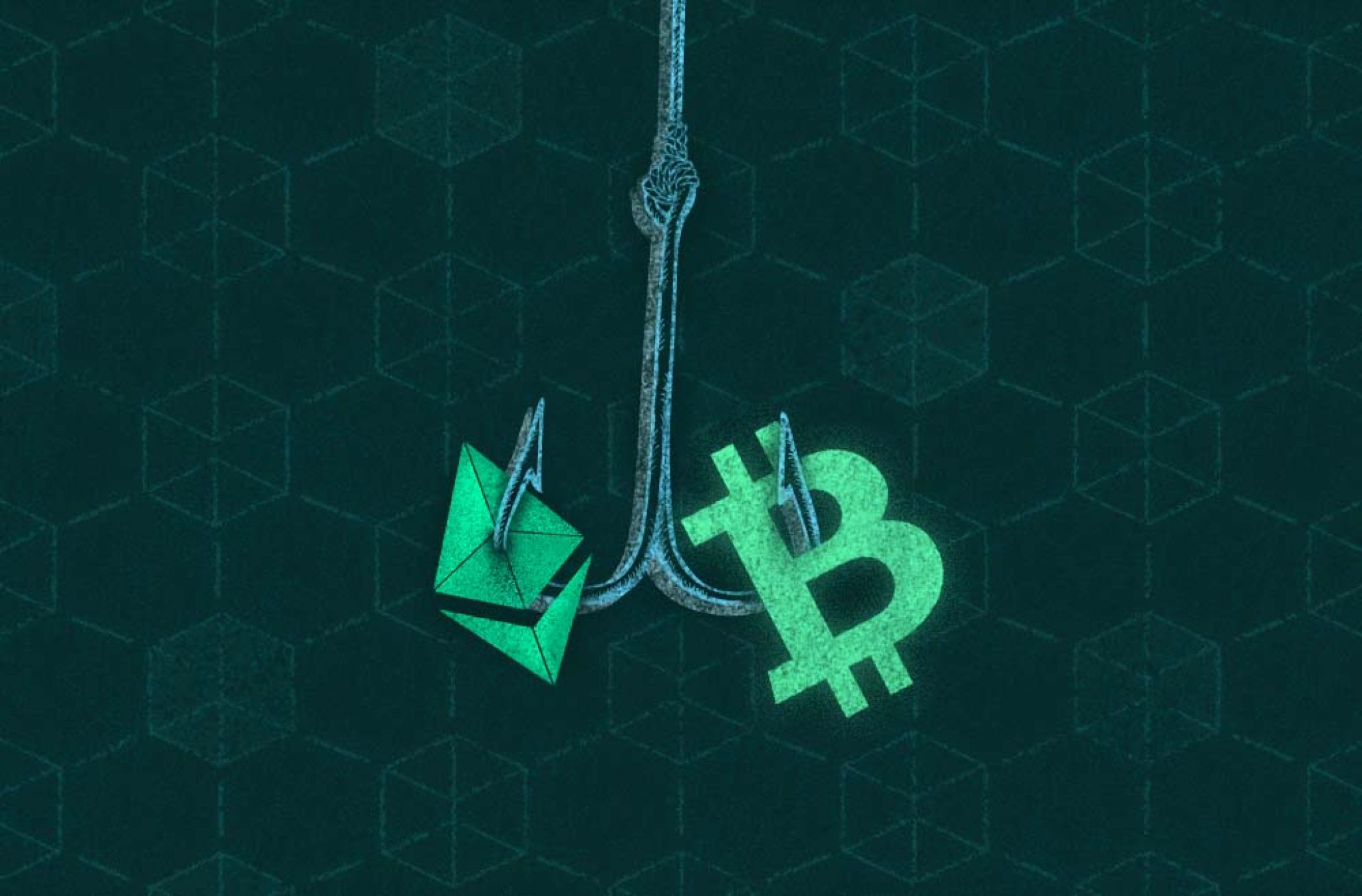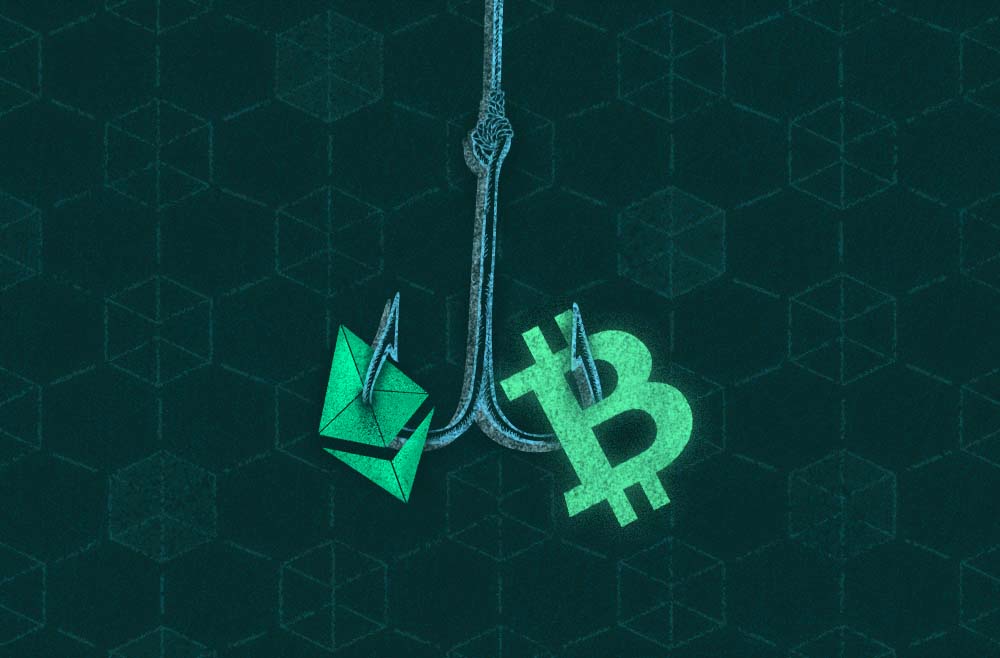 As investors get more interested in crypto, so do crooks. As a result, cryptocurrency crimes have skyrocketed in the past few years. These crimes span from theft to manipulation. The most popular cryptocurrency that has the most crime reports is Bitcoin. It's also the oldest and most widely held crypto coin.
Bitcoin is touted as safe when discussing cyber security due to secure blockchain technology. But it still is unsafe in terms of fraud, theft, and investment stability. So, what is the verdict then? Is Bitcoin safe or not? Know everything about Bitcoin's safety.
What are Bitcoin Scams?
Like any other digital investing, Bitcoin is prone to hacking and fraud. Cryptocurrency scams are rising like wildfire. Most crypto crimes ask scammers for payment in cryptocurrency. They also offer to multiply your money and increase your holdings.
Bitcoin's frequency and scale of its value fluctuations expose it to digital crimes and leave it vulnerable as an investment opportunity.
If you are asked to pay in crypto, it is a scam. Also, avoid any unsolicited offers when it comes to crypto. Instead, always do your research and buy your coins through a reputable crypto exchange. It is essential to know that there are certain fraud recovery firms such as FinancialFundRecovery.com, who will assist you in the recovery of your funds by undertaking preliminary assessments. Gathering proof and addressing corrupt practitioners are the next steps. These companies put an awful lot of effort into recovering money from scammers for the victims.
Types of Bitcoin Scams
Blackmail
Often strangers threaten and ask for bitcoin as extortion. It can be through email, stating that they have hacked into your system and are operating it via the remote desktop protocol. The sender says they installed a key logger, and the webcam recorded you. You are then given two options: to send bitcoin to suppress the material or allow the content to be shared across their social networks.
These scammers often use stolen email lists and leaked user information to play out this scam.
Phony Exchanges
As bitcoin became popular, more people hopped on the bandwagon. Unfortunately, the growing popularity led to the entry of corrupt people and the setting up of fake bitcoin exchanges. Fake exchanges often succeed in tricking people by offering extremely competitive market prices. These prices appear enticing since they are quick and easy to access. So be wary of the exchange you end up with. So before you fall for this and end up losing all your money, make sure you check for the exchange firm on the Financial Conduct Authority (FCA) website.
Giveaways
Information spreads fast on the internet. Scammers take advantage of it by offering free giveaways of bitcoin in return for a minimal amount of it to register or for some personal information. If you come across an offer like this, report the content as a fraud so others don't end up believing it.
Imitation
Many scammers create social media accounts and impersonate celebrities. It often starts with a free giveaway from a charge identical to the original one, making it believable. Then, they send a message asking to take action to defraud the person. If you encounter such an odd request, double-check to confirm the authenticity via different mediums.
Malware
Another creative way to steal from people is through malware programs that change the bitcoin addresses when they are pasted from the clipboard, which faultily sends all the bitcoin to the hacker's address. Reversing a transaction once confirmed by the network makes it hard to recover. So be cautious about what programs you allow administrator access to.
Physical Meet
Do not meet a party you do not trust and already know since scammers may end up robbing you. They can also exchange counterfeit fiat currency for bitcoin. Use a peer-to-peer platform to conduct the exchange instead.
Money Transfer
Scammers often reach out via emails and inbound communications asking for help to move money; it'll pay you a portion of the funds for your services.
Phishing Emails
Certain emails impersonate services you use and prompt action, supposedly to reset your password. Although the fake emails are identical to the original ones and can be hard to make out, they urge you to compromise your account by purporting to be authentic. If you are doubtful of the email, double-check the authenticity of the communication by forwarding it to the company.
Phishing Websites
Phishing websites are replicas of a website designed to steal your credentials or prompt you to install malware. Be sure the website is authentic and bookmark it before installing software or logging in.
These websites also appear as sponsored results on search results or in-app marketplaces that mobiles use. So be sure of what app you are downloading and what link you click on.
Prize Giveaways
Prize giveaways, like free giveaways, trick people into taking specific actions or giving personal information. You are asked to fill in your name, address, email, and phone number to claim the prize. This allows the hacker to use the information to access accounts by impersonating you.
Pump and Dump
Do not fall for "experts" who claim they know the future price of bitcoin. A pump and dump scheme involves driving up the price and then dumping the holdings for a profit. They falsely inflate the price by pumping a lot of money into specific crypto and convincing private investors to invest. The original investors then sell their shares before the price drops.
This scheme has been used by traditional investments too. Be wary of coins that have seen a sudden surge in value without apparent reason. It potentially is a pump and dump scheme.
Ransomware
Ransomware is malware that asks for a ransom in bitcoin to access the device. Consult a computer professional to remove the malware. Install only credible programs on your device and be wary of those that ask for administrator access. Double-check the application you are downloading, always.
Phony Coins
Alternative coins or altcoins often turn out to be scam coins. They lure in users to invest through private sales or with presale discounts. Don't fall for the flashy website the currency holds. The coin may also boast a large community to lure in more people. The early holders pump up the price and dump their holdings for a profit.
Scams also do airdrops; they offer free coins or tokens to people if they join their communities. This allows the scam coins to present their initiatives with inflated traction metrics to instill a fear of missing out, so they buy it when it comes to the buying decision. Scam coins also use Bitcoin to mislead people into thinking there is a legitimate connection.
Bitcoin scams have been making rounds as it is among the most popular cryptocurrencies but remember that the term "bitcoin" does not indicate the credibility of an exchange or a platform.