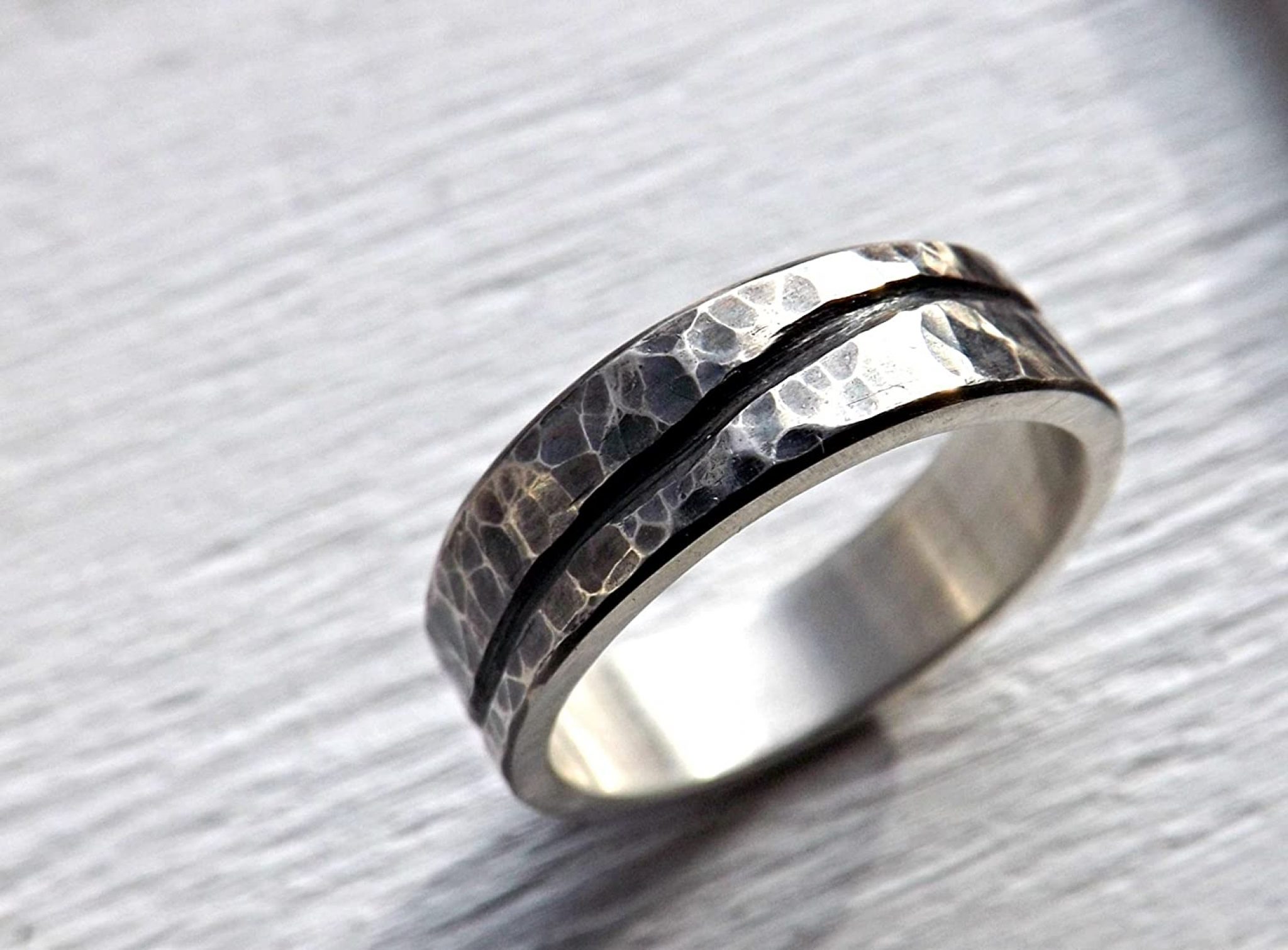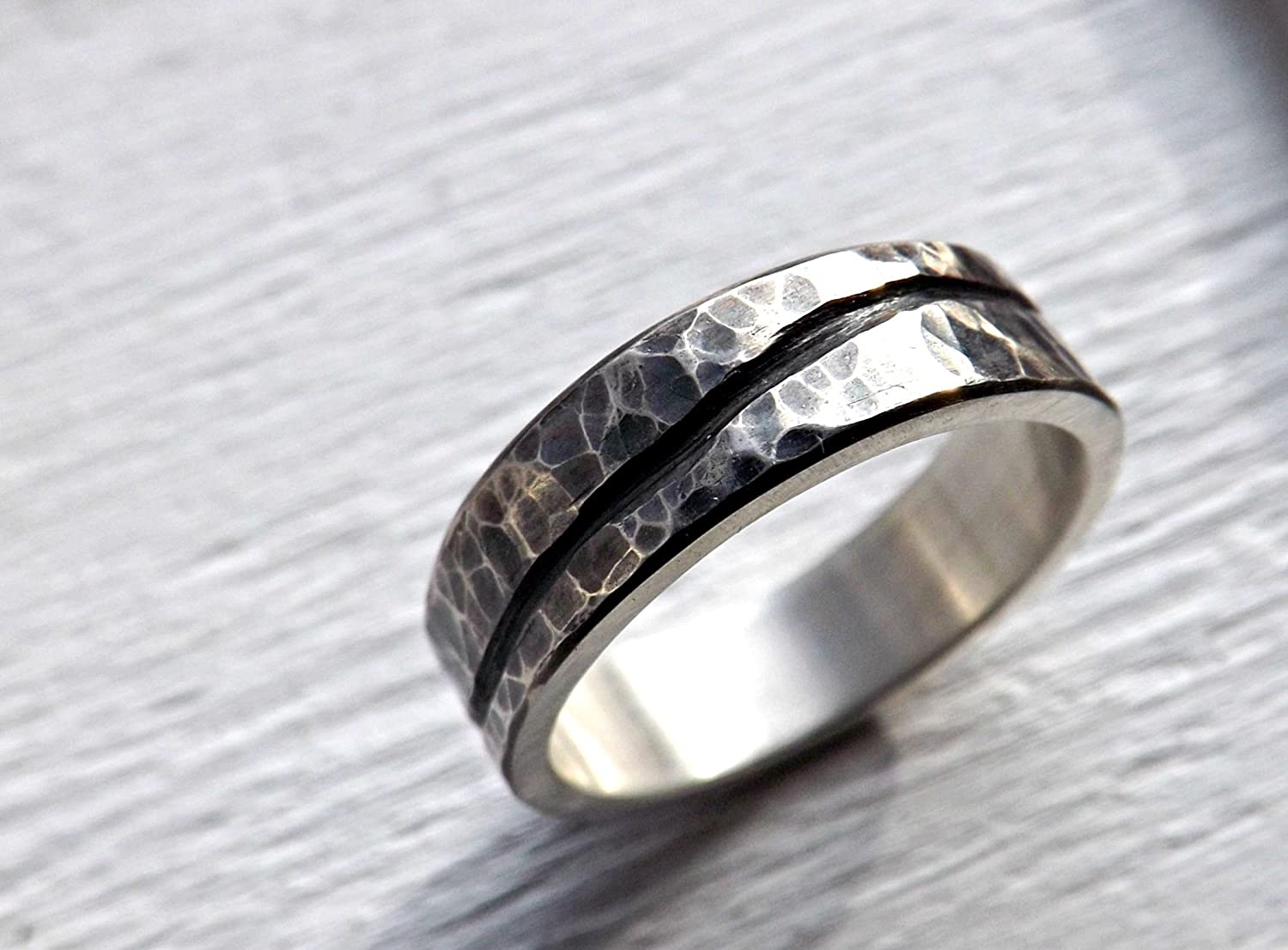 Nowadays, men also prefer stylish and trending wedding rings because they also wear it every time like their partner. If you take a tour of the market, you will get a variety of beautiful engagement rings, but it can be challenging to understand what you need and which one to buy. Like women, men also want a comfortable and stylish ring so that they can wear all the time.
In the following write-up, you will know cool trends in the market for men's wedding rings. The design of jewelry for men is quite different from women. Mostly, men like simple and subtle design, which is easy to carry and handle in their long day. They do not like to flaunt their rings like women. Let us start discussing the latest trends and help you in getting a suitable one for you.
1. Width
Rings come in different widths, and men choose according to their preferences. More width covers more surface area of your finger, and more metal is required to construct the ring. On the other hand, less width ring more subtle and decent on the finger. The width may vary from 4 mm to 8 mm.
If we talk about the level of comfort, then it is not necessary that it comes in a complicated design. It is quite comfortable and therefore, it is easy to wear every day for a long time. The wedding ring is a piece of memorable jewelry, and it is crucial to invest in a special one.
2. Styles
You must consider the personality of your partner and buy the stylish one that suits him. There is a variety of elegant rings available in the market. If we talk about the simple and sophisticated style, then you can prefer the most common design, i.e., a simple band. It will always remain versatile and timeless.
It is a favorable design for most men. You can also get modern designer bands that look fashionable and classy. The sleek design looks perfect on the masculine finger. If you want a fusion design, then you can get a ring in different colors or more than one metal. It looks stylish on men and therefore, you can choose such a design.
3. Metals
Rings are available in different metals with different stylish designs. You can prefer any of them that you can afford easily. Check out some essential types of metals for manufacturing wedding rings.
Gold: It is the most prevalent metal, which everyone prefers to manufacture band for your partner. There are three variations of Gold, i.e., White, Rose and Yellow. The purest form of this metal is available in carats. The price goes up if you buy the pure metal. Out of these variations, yellow gold is commonly preferred for jewelry. The rose gold is a mixture of copper and gold, which looks very beautiful. The white gold looks very cool and decent. Prefer anyone that suits with your man's personality.
Palladium: It is a similar metal as Platinum because it looks white and gleaming. Remember that it is not much durable metal than Platinum. If anyone wants to engrave diamonds or gemstones, then it is the perfect metal for them. This material is non-allergic, and hence, people suffering from nickel allergies can wear these without any fear.
Platinum: It is an expensive metal and also, the common one after gold. There is less scope of any damage with time because it is one of the most durable metals. It does not wear out easily with time and feels comfortable in your hand. You need to think twice before investing because it can be a delicate as well as a surprising choice for your partner. The shine and beauty of the metal do not fade with time, and therefore, there is no issue of providing extra shine to your jewelry.
Titanium: It is another durable metal on the list. If you want a detailed design on it, then also you can have one. There is a variety of designs available in this metal, and you can pick one of them by exploring designs properly. Its silver-white shiny color looks adorable and is quite preferable, like gold.
Tungsten: It is another precious metal, which is scratch-less and hard-working men can wear it regularly. It is available in amazing three colors, i.e., gray, black, and white. You can also use this metal with colored opal or wood. It looks unique on men's hands and is easy to resize whenever required.
Silver: It is also a common metal like gold but people who cannot afford much can prefer this metal. It looks shiny and can be polished easily. The metal can get black with time due to oxidation. It is not much durable than metals like titanium or platinum. If you are on a tight budget and your wedding date is near, then you can buy a ring for your partner in silver. You can get multiple designs in this metal, and you can explore them on the internet. It is easy to order the ring with the required design through online platforms.
4. Gemstones or Diamonds
Nowadays, it has become a trend to embed diamonds or another gemstone to make a wedding ring exclusive and expensive. Diamonds come at different prices, and you can choose any that you like and afford at the same time. Well, gemstones do not suit everyone; therefore, be cautious while engraving any gemstone.
Make sure that the ring must be well-finished so that it does not hurt your partner anyway. The wedding ring with precious stones is common nowadays, and many people can prefer such a beautiful design.
The Bottom Line
Wedding rings for men have become essential like women. Nowadays, men also prefer to wear the sign of commitment every day to show eternal love for their partner. There is a variety of rings available in the market according to new styles and trends. If you want to choose any band for your partner, then you can visit valeriacustomjewelry.com for unusual designs.