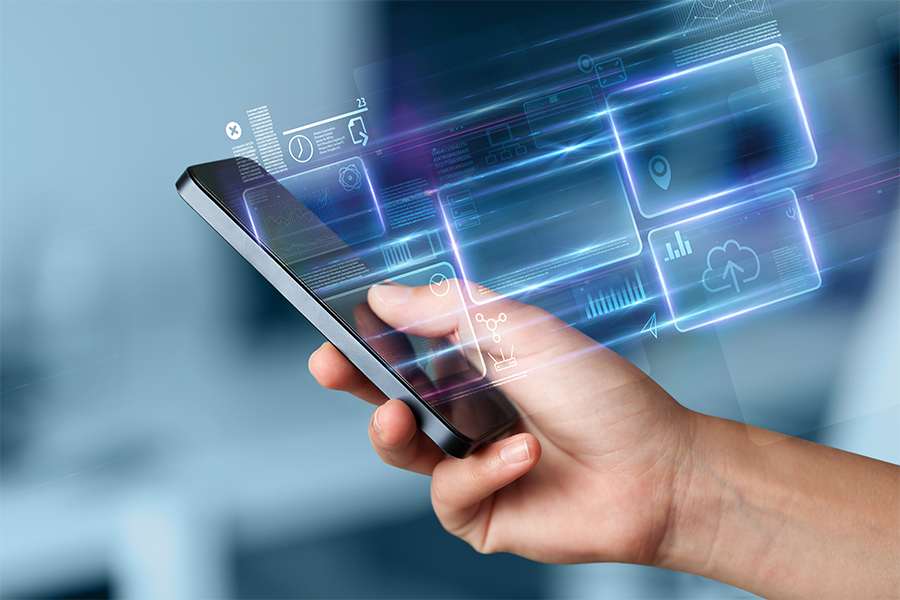 Modern technologies gave rise to a new kind of interaction in the sphere of telephony. Nowadays, people can rent numbers of other SIM card holders and use them as their own ones. This possibility is enabled via specialized online resources. Below, we're going to answer the question "how does a virtual phone number work".
What Are Virtual Phones?
Online phones are solutions for the remote use of SIM cards of third-party holders. They serve as safe communication channels, designed for bypassing authentication, getting access to restricted portals, and securing yourself when browsing the Internet. Note that virtual numbers are divided into two major classes:
Local phones imply that users rent numbers of their native countries. International phones allow renting numbers of foreign states.
For businesses, they also distinguish between toll-free and vanity phones. These numbers are free for customers, businesses pay for incoming calls.
Online phones come as cost-effective and convenient solutions for international communication san global accessibility.
How Do Virtual Numbers Function?
Now, let's get deeper into the process and answer the question "how does a virtual landline work".
Call Forwarding and Routing
The call redirection feature saves time and helps establish a connection quickly. It combines the contacts of one organization in the form of many mobile and landline phones for incoming calls. At the same time, customers do not know about it, they call one number and do not incur additional costs. Call routing is flexible and customizable.
Voicemail and Call Recording
These functions are offered as an additional option for a virtual ATC and are an electronic system for registering and storing incoming voice messages. Voice mail messages are stored as standard audio files that can be played on devices with audio players or forwarded. You can listen to the audio message at any time in your browser or email.
SMS and Text Messaging
When using virtual phones, users get accounts for handling, management, and configuration. Thus, all the actions are carried out via a website interface. When verification codes are sent to fake online phones, users should log in to their accounts. They will find messages in their profiles.
Benefits and Use Cases of Virtual Numbers
Online telephony with renting fake numbers allows surfing the Web securely without the fear of being hacked and blackmailed. Using virtual numbers is advantageous due to:
100% privacy and security. Users specify fake phones, eliminating the need to disclose their real data. Thus, in the case of data leakage, intruders won't have a tool for rights infringement.
Unlimited access to all Web portals, regardless of geolocation. Some platforms (messengers or social networks) do not run in particular countries, meaning that citizens of these countries are forbidden to visit and use these portals. Getting a fake foreign phone allows for pretending a resident of another state and registering on these websites.
CRM integration is possible. For businesses, it is an essential system. It allows receiving and processing all incoming queries without losing them and prevents the loss of leads. That is, the system boosts sales.
Effective distribution of calls within the business. By connecting a call forwarding function, businesses can organize a more effective workflow of managers with clients.
Cost-effectiveness. If compared to other communication channels, this solution is cheaper than landline connection and roaming.
The benefit of online phones is obvious, which determines their popularity and success. Virtual numbers are widely applied to all spheres of life, including business applications, personal use, and international communication.
Obtaining and Using Virtual Phone Numbers
If you want to use virtual phones, make sure to study the below-mentioned guide.
Acquiring Virtual Phone Numbers
If you want to buy temporary phone number, you need to find a trusted service provider. Nowadays, multiple online platforms offer online telephony services. Pay attention to the following parameters when comparing providers' terms and assessing trustworthiness:
geo-location of served regions;
the number of available phones and operators;
pricing and subscription costs;
loyalty perks;
fuser feedback.
SMSBower is one such platform. It serves as a link between SIM card sellers and buyers. It offers a wide range of numbers from over 260 locales worldwide. Its pricing is affordable and reasonable if compared to competitors. Regular clients enjoy loyalty benefits and discounts.
Configuring and Managing Virtual Numbers
Once you buy a virtual phone, log in to your account on the website of the service provider. Phone activation and all configurations are set right there. Phones are managed online via a browser. There, users can set up call forwarding, call recording, voicemail, personalized welcome messages, etc.
Privacy and Security Considerations
The use of virtual phones allows for improving security issues. The following measures are taken:
caller ID is kept secret, meaning 100% privacy;
enhanced data encryption systems are applied to guarantee user protection;
API connections allow for worldwide communication without limits;
Now, you know the explanation of the question "how do virtual phone numbers work?" This option is widely used in both business and private life. SMSBower comes as a reliable provider of online telephony services. Browse the website to discover the best terms for cooperation and enjoy unlimited secure communication worldwide.