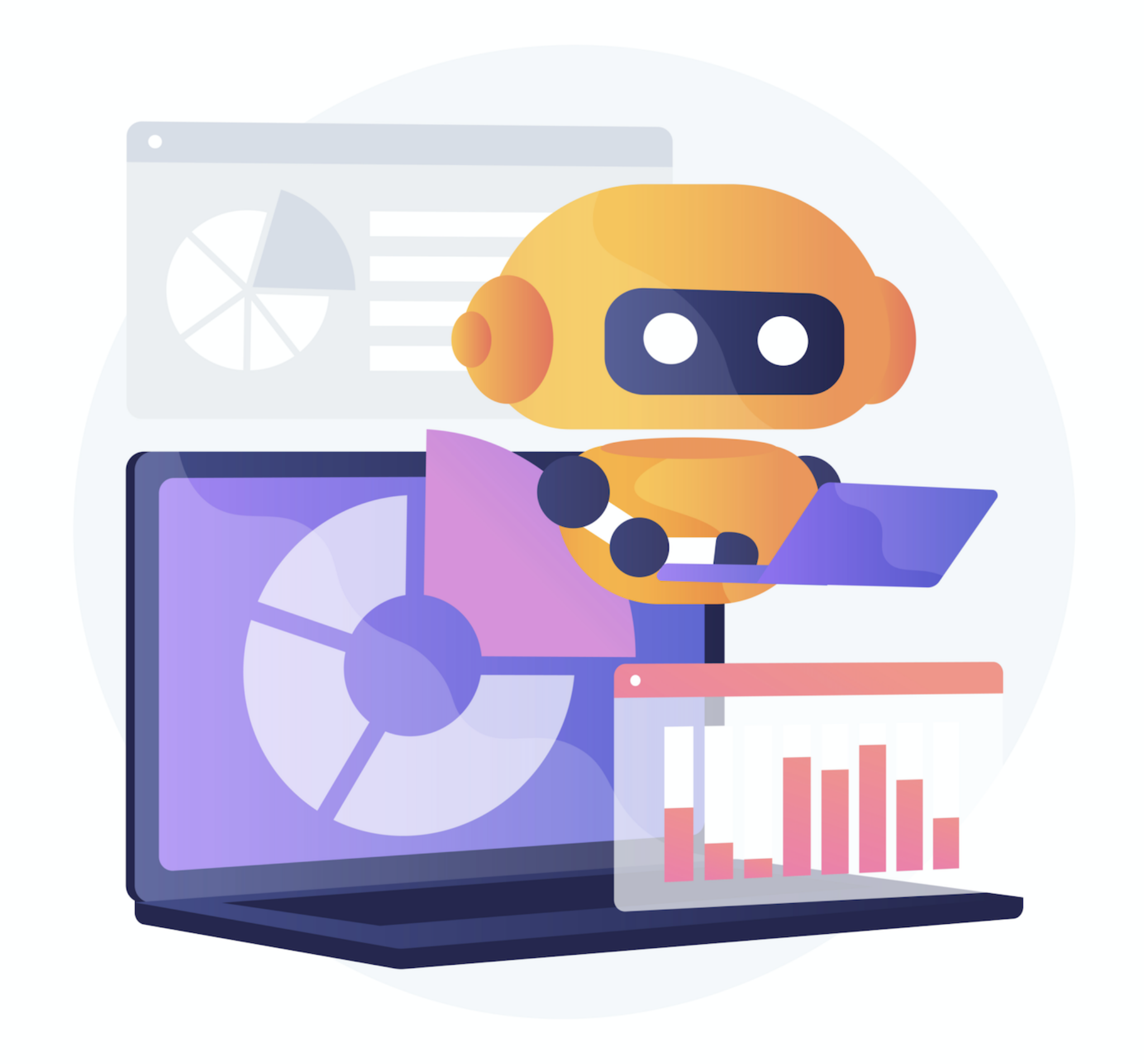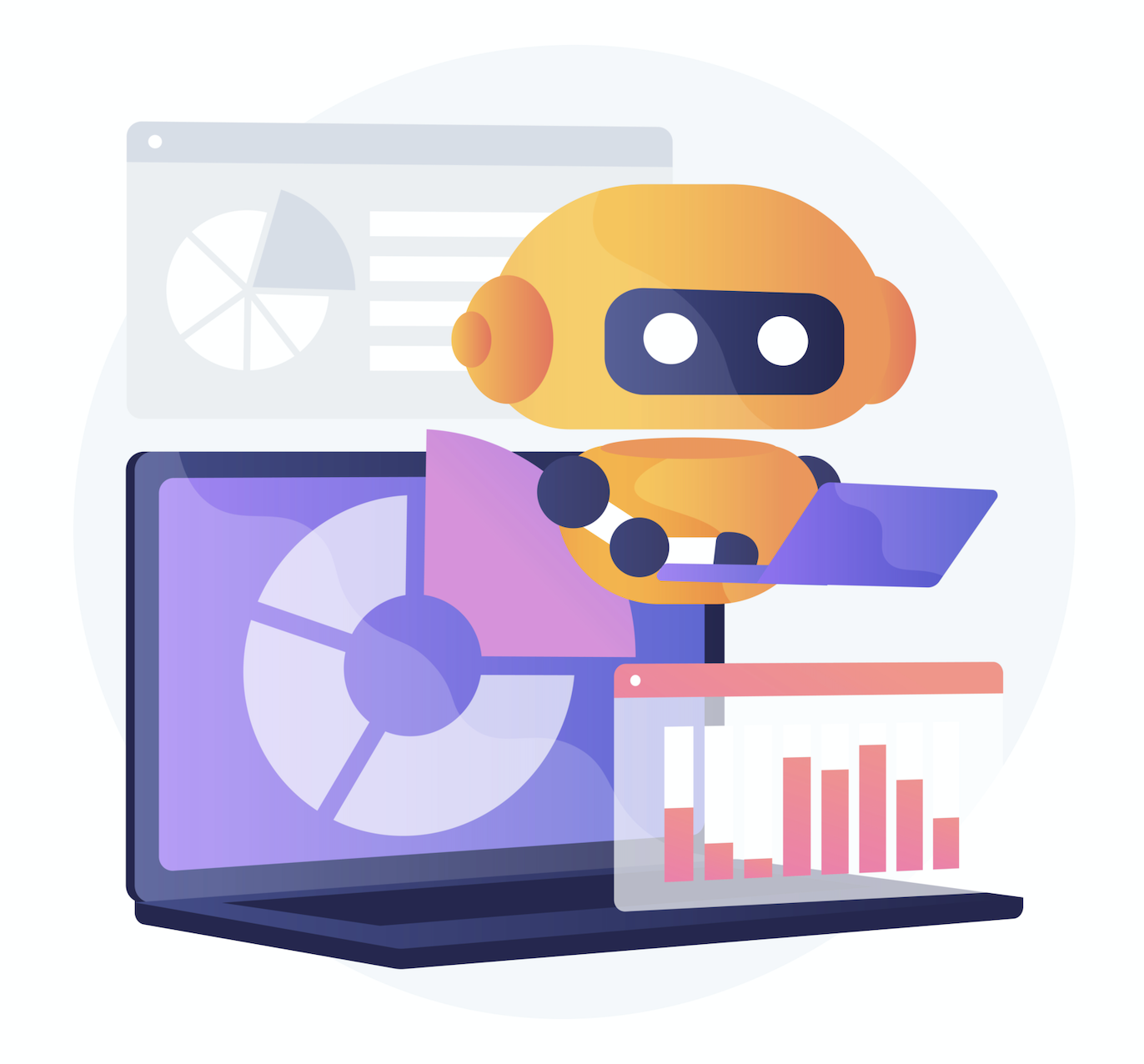 Marketing automation can be a real game-changer for businesses. One of the top revenue drivers of a marketing automation strategy is to engage your consumers and gain their recurring loyalty. If you are unable to keep your customers delving back for more, how do you plan to sell your product or service to achieve revenue growth?
The benefits of using marketing automation tools to boost customer engagement goes beyond our imagination; It can actually increase customer loyalty and retention rates.
Aimee Lucas, the VP of Temkin Group (a customer experience research organization) quotes, "Customer engagement is highly correlated to customer loyalty." Think about it,- the more satisfied and engaged you are with a brand or business, the more you are willing to spend your hard earned cash with them.
The success rate of selling to a new customer is 5-20%, while the probability of selling to a customer already acquired is much more viable.
To put into perspective the importance of capturing a customer's engagement, this graph shows the correlation between increase in revenue and increase in customers:
In fact, companies that capture engagement and deliver a superior customer experience outperform their competitors. With the right marketing tools, you too can implement automation to improve customer engagement (and retention, too!)
What Does Marketing Automation Do, Exactly?
Automation is the use of marketing software and technology to support your sales team and marketing processes by automating simple and repetitive tasks. It can save your business time, money, and increase customer engagement through personalization.
Marketing automation is so powerful that you can experience a 14.5% increase in sales productivity and a 12.2% reduction in marketing overhead with tactics like:
Automating communication and tasks. An example would be to plan and schedule a series of email automation based on the customer lifecycle.
Segmenting your customers. Customer segmentation helps you and your team with quality lead generation and lead management. By visualizing where customers are in their buying journey, you can plan for a series of nurturing and retention marketing tactics across multiple marketing channels.
Lead nurturing via targeted content. Through timely follow-ups, drip campaigns, personalization, and social media marketing campaigns you can potentially increase qualified leads by 451%!
Flatten the sales funnel. Optimizing the sales funnel is key and it will help to turn your prospects into loyal customers. The four stages of the sales funnel are awareness, interest, decision, and action:
Understanding and monitoring these four stages will help execute timely actions and follow ups leading to an increase in conversion rates. In the next section, we will review the sales funnel more closely.
How Can You Use Marketing Automation to Improve Customer Engagement?
As businesses continue to focus their efforts on a strong digital presence, marketing automation and customer experience has become top of mind for nearly every brand.
If you want to use a marketing automation platform to improve the customer experience, follow our top tips below:
Segment leads by behavior, interest, and needs to more effectively convert qualified leads into long term customers. With customer segmentation, the probability of creating value for a customer increases as you are directly targeting them- leading to healthier retention rates.
Create digital marketing campaigns and relevant content based on the customer history. Have you offered knowledge-based content to assist them with onboarding or created value for them to complete their purchase?
Personalize communication and present offers targeting a special group of customers based on their habits and customer journey.
Use relationship marketing. This strategy focuses on customer retention, satisfaction, and creating a lifelong customer base. Examples of relationship marketing include sending out customer satisfaction surveys and providing two-way communication. Relationship marketing is all about loyalty and companies like Starbucks and American express have mastered this strategy but small businesses can also make use of it.
Convert loyal customers into long term supporters by, say, identifying the top 10% clientele and offering customizable offers and programs to reward them.
Understand the customers' psychology and schedule automated email campaigns in a dynamic approach to consciously interact and react thoughtfully.
Marketing automation leads to providing more precise, personalized, and immediate customer support. Having a live chat present on your website will inter alia boost customer satisfaction.
To better grasp the idea of how marketing automation tools can benefit you, let's take a look at the customer journey; A path which takes your target audience through various stages. By optimizing your sales funnel, you have a visual understanding of the buying journey– prompting you to engage with your prospects at the right time with helpful material, a live demo, or provide general support.
Use marketing automation to optimize and flatten the sales funnel to close more sales and help your bottom line.
Five Top Benefits of Marketing Automation
We were shocked to learn that 62% of companies don't respond to customer service emails. Maybe they forget, or maybe they are simply nonchalant about the importance of responding to their customers. No worries, automating your sales funnel has yet another huge advantage: it allows you to oversee the overall process and provide immediate support to emails and customer requests. Let's start with assimilating the preliminary benefits that help you allocate your marketing budget more effectively and maximize revenue by targeting the right audience.
Our top five benefits of marketing automation include:
1. Results in Efficiency
By automating repetitive tasks and scheduling planned communication like email marketing and social media posts (based on where the customer is in the stage of the buying journey), you can provide personalized and immediate customer support. In addition, its insights save your team time and energy by easily filtering out those that have no desire to become your customer, leaving you only with qualified leads.
2. Saves money and reduces marketing overhead
When you save time, you save money. As mentioned early in this article, you can reduce marketing overhead by 12.2% all while minimizing human error via making tedious tasks obsolete and delegating them to artificial intelligence. By using marketing tools and email templates you can reduce labor costs while freeing up your team's time to work on more important, strategic tasks.
3. Automates customer segmentation
Automated customer segmentation helps you prepare meaningful and dynamic content. Analyzing your customer's buying behavior and then creating unique customer groups or segments based on this data will help deliver the right content at the right time. With such insights, your sales and marketing teams can allocate the right follow up actions, create relevant messaging, and ultimately convert more prospects into customers. And that is just the tip of the iceberg.
4. Increases customer engagement
When a customer first comes to you, most likely they are unfamiliar with all that you have to offer, including your pricing. With email marketing automation, you can smoothly schedule a series of welcome emails to educate consumers about your company, services, and offer a specific form of action as they move down the buyer's journey. A thank you email gets the highest amount of attention and engagement by 6X the revenue. Why? Because according to Maslow's Hierarchy of Needs, humans like to be recognized and applauded for their actions.
5. Flattens the sales funnel.
Good lead or just someone passing along? The foundation of flattening the funnel is about accelerating the sales pipeline to connect a member of your sales team to qualified leads, with the right information to create value and data to move the prospect forward in their buyer's journey. This also helps provide the knowledge on who to prioritize and contact first, allowing you to identify high value prospects. When you flatten the sales funnel, you are closing more deals. But before you get excited about the final conversion, your target audience needs to be converted from one stage to the next.
We discussed the plethora of benefits marketing automation can provide in this digital era, so much that it accelerated the demand for software developers, literally. In the next section, we will introduce our top selection of software and platforms and the automation features they offer to get you started on the right foot.
The Best Marketing Automation Tools & Platforms in 2023
By now, you must know the value of customer analytics and marketing automation solutions as it can help you close more deals and/or improve ecommerce conversions. In this section, we will introduce platforms and software to support this. Of course, you should first determine your needs and marketing budget before committing to any software.
Let's delve right in to the our top recommendations (and in no particular or subsequent order):
Google Analytics
What gets measured gets improved. Google Analytics is a web analytics tool providing statistics and analytics for search engine optimization and marketing purposes. GA guides you in assimilating your website traffic by capturing the behaviors of your customers online and providing you with insights to better understand your target market. Though Google Analytics is not a marketing automation platform particularly, it will help you understand your website traffic with clarity. Start measuring how customers find you, how they navigate through your site, and what captures their attention based on how long they spend on your landing pages. Such insights help you and your team interpret areas that need improvement.
Yocale Network Corp
If you could free two birds with one key, would you? We certainly would. Which is why we recommend analytics that integrate with free scheduling software and business management software like Yocale which automates appointment bookings among other things. Along with a paperless Customer relationship management (CRM)to help you digitally collect and organize all of your customers' data, you can track the behavior of your audience in real time by syncing a Google Analytics integrated booking widget on your website. The software itself shows the full appointment history and provides insights about the customer. If you want to benefit from relationship marketing and improve functionality, CRM integration will help:
It is free, easy, flexible, intuitive, and smart.
Hubspot Marketing
One of the best marketing automation software available on the market is Hubspot: It is prevalent for segmenting your customers and visually capturing each path of the sales funnel, leading to higher conversion rates and optimized workflows. With Hubspot's resources, you can send personalized messages to customers via email, SMS, push notifications and in-app messages to nurture your customers based on every stage of their buying journey. This platform provides you with the tools you need to better define the stages of your sales funnel and improve campaign management.
Moosend Marketing
This marketing automation software is a constructive platform to use for things like, say email marketing and personalizing customer communication. Their main value proposition is to help your business deliver powerful emails that get opened and clicked every time. With tools like creating unique marketing automation workflows and website tracking, you can amp up your conversion rates.
Cart abandonments and checkout abandonments are more common than you think. Apply this to your own experience,- can you think of an occasion(s) where you dropped items to an online cart and even entered your credit card information but got distracted and abandoned your potential purchases? Moosend will monitor this closely and send out automated email reminders encouraging you to complete the checkout process.
Wrapping it up
With marketing automation, you can effectively target and generate sales leads with automated marketing messages across multi-channels like email, websites, social media and text messages. This can raise the opportunity to automate a series of marketing tactics to engage and nurture customers based on their needs and path within the buyer's journey.
By integrating technology and automation within your workflows and processes, your sales and marketing team can reduce the amount of time it takes to convert a lead-> prospect-> and lead them into conversion. With the implementation of a marketing automation platform, you can find quality prospects and filter out the weak links, while delivering the right content, at the right time, to the right audience.
Automation of your marketing campaigns is simple but its reward is huge as it provides your team with a wide range of data (both qualitative and quantitative). With such measurable insights, your organization is less impervious to poor decision making and inaccurate budget allocation.
Implementing a marketing automation strategy may seem a challenge to start but once you have everything set up, you can relax and truly enjoy the profits and benefits as a result of your initial efforts. We should probably warn you though– as automating your marketing efforts will boost your customer engagement and even improve productivity within your business. Did we mention all this can lead to higher customer satisfaction and an increase in revenue?
Author's Bio: Taraneh Nasseri is a product marketer within the software industry. When she is not delving into the creativity of research and writing, she loves to play tennis and study data visualization. Connect with her on Linkedin.