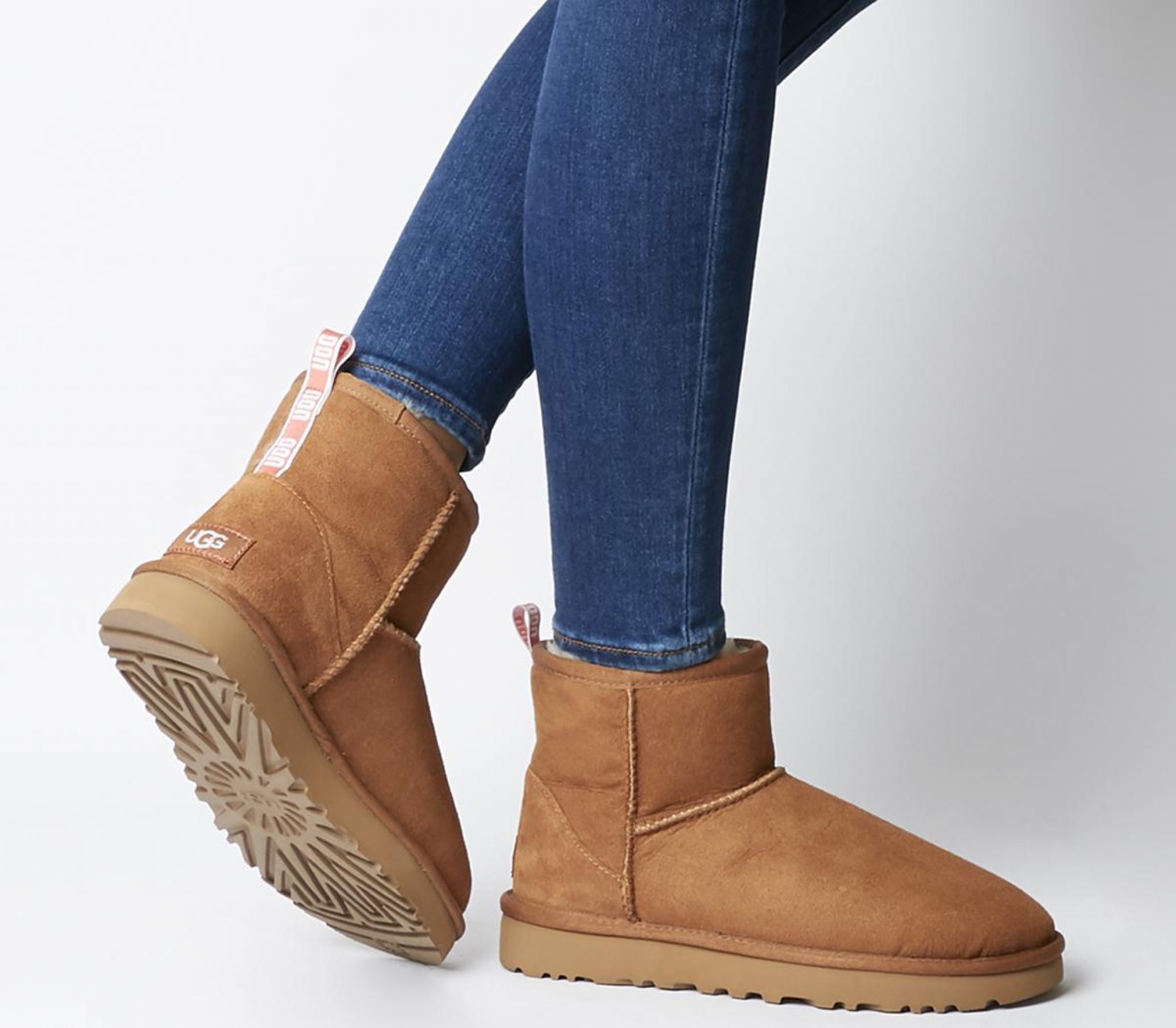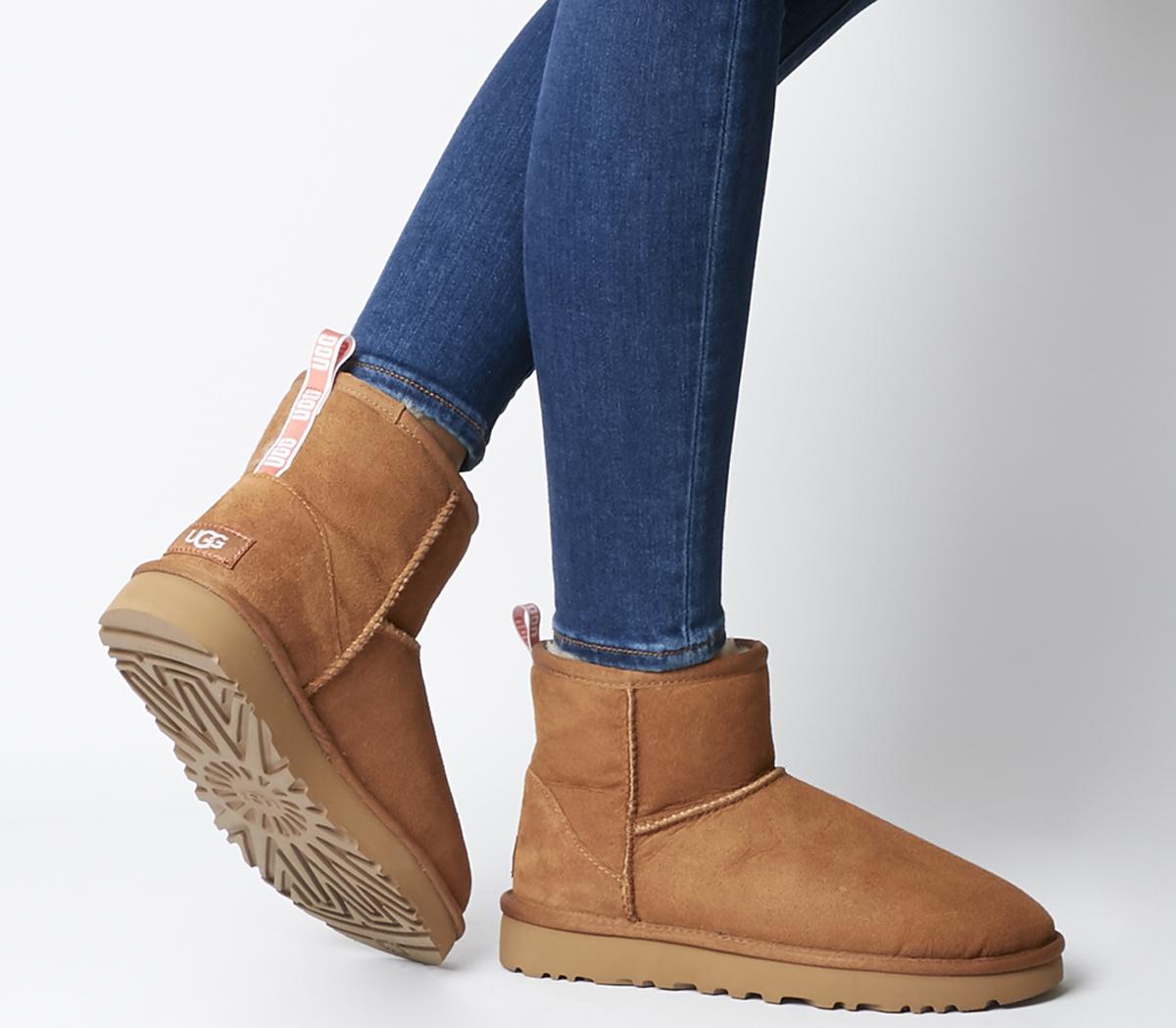 UGG boots have long taken their place in our shoe stores as some of the most comfortable footwear that can be combined with many styles. Fashion experts say that footwear can reveal a person's character. So if you want to wear these boots – then you should be bold, provocative, adventurous, and freestyle. Although they kept the old image, the UGGs still got a new look. And here are the most popular UGG boots styles this season.
Winter Will Come Soon
There's no doubt – temperatures are falling quickly, and autumn and winter are coming. Along with them comes the need for comfortable, warm, firm boots. The very thought of going out in the rain, ice, or fog causes us mood swings. That's the time when we'd rather curl up on the couch with a blanket and tea in hand. But we mustn't forget that autumn and winter are just the seasons – and a good opportunity to try new styles in warm fashion combinations. So, get off that couch, and start combining winter jackets, coats, scarves, and hats – and above all new boots. Do it before the arrival of the season!
UGG Boots Are Always In Fashion
Popular UGG boots do not stop being in fashion. You will always notice them on the street, whether they are original or a copy. Women adore them. Although according to some, these boots are considered the ugliest boots in the world – no one can say that they are not the most comfortable. After them, you will rarely come across an adequate replacement. Besides, they have become a fashion hit despite the numerous malicious comments of some designers. What is the secret of these boots and which models are popular this season? We will try to find out.
Boots With Tradition: They Survive For 100 Years
UGG boots originated in the 1920s and became mega-popular in the 1970s. The brand itself was made by an Australian surfer on the coast of California in 1978. So they originally came from Australia – which is why you can read the label Made in Australia on many of them. They are made of Merino wool. Today, the UGG brand represents a global fashion style known for its distinctive flat classic boots. At first, they were worn by Hollywood cream and fashion editors – but later these boots became a global phenomenon worn by millions of people all over the world. Today, this brand designs and sells footwear, clothing, accessories – with an uncompromising attitude towards quality and workmanship.
UGG Boots Deserve To Give Them A Chance
They are so cute. They may not be overly beautiful or particularly interesting – but they always draw attention. The owners of these boots are always dressed in style. When you see them, you will think they look very comfortable. And they are. UGG boots are the most comfortable of all the boots you have ever worn. Whatever you decide to wear – you will not go wrong. You can combine them in both a sporty and elegant version. These are the universal boots that every woman should have.
Fashion Hit Of The Season: Playing With Style
Bold, impressive, and with style – the new UGG collection will delight true fans of this brand, which has been firmly on the throne of the world urban fashion scene for years. For a few seasons – UGG has been playing with materials and details. Now they are combining the casual spirit of California and the bold style of street fashion. In addition to the cult classics that are repeated from season to season – the brand presented high-fashion models. Models with Swarovski crystals or those with high-heels are especially interesting.
Classic UGGs – Popular Every Season
The Mini Puff Crystal Bow model is a sophisticated version of the classic Ugg silhouettes, enriched with a soft bow and Swarovski crystals, making it the ultimate must-have piece this season. According to  uggs.com.au, these boots offer everything we love about classic Ugg models: Velvet leather, light soles, and a natural wool interior, and combines equally well with dresses as well as denim. The metallic and crystal details of the Classic Mini Charms model, with trendy sheepskin pom-poms, contribute to creating a feminine look with attitude. The boot is available in black, gray, and pink powder, and the softback made of suede leather and an extraordinary feeling of comfort will inspire you to go outside and enjoy the beauties of this fall.
They Will Teach You What It's Like To "Walk On Clouds"
Maybe they are not beautiful at first sight, but when you put them on, you will feel like walking on clouds! When you put on high heels after them, you will not be at all comfortable, because your foot is used to being comfortable, having enough space, and being able to breathe. That is the charm of UGG boots – they provide a wonderful feeling.
Warmth And Comfort Are The Greatest Quality Of UGG Boots
The first winter with UGG boots will teach you that you no longer have to worry. Will it snow or rain? Is it really cold outside? Your feet will be safe – and you will not even check the weather anymore. UGG boots are extremely warm and when you wear them – don't worry. A different experience of winter and snow is something that you will enjoy. To note, there are also UGG boots that are not for winter and that are not waterproof – but there are also those that are created just for cold days full of snow.
These Boots Adapt To Your Lifestyle
There are so many different UGG boots, so you can surely find the right ones for you. This company is constantly developing the brand and strives to meet the needs of women around the world. If you have always been against UGG boots and think that they are ugly – it is an ideal time to feel why everyone adores them. Try one pair of UGG boots and you will notice a difference that will win you over.