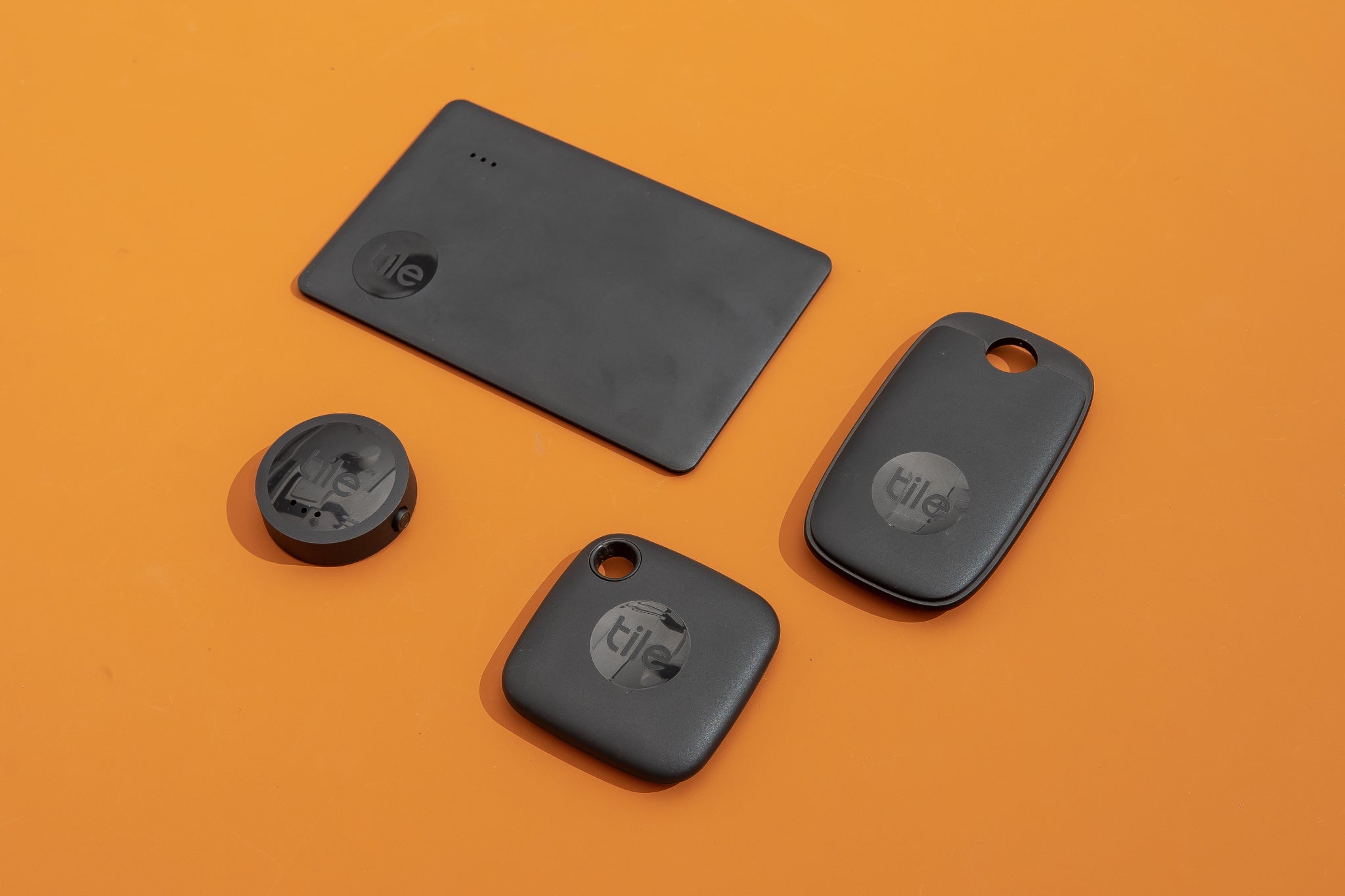 Losing important tools and items at the jobsite can drastically slow down the progress of your team's work, and the best way to prevent that from happening is with Bluetooth asset tracking systems.
Instead of spending the time searching a worksite for high-value assets, you can just use a Bluetooth asset tracking system to quickly locate the tools.
So, what are Bluetooth tracking systems? Basically, they come with several Bluetooth beacons that can be attached to your tools or assets. Those beacons share their general location data when they come in range of the system's main tracking device.
Bluetooth asset tracking technology does not provide the exact location of the tool or item, but the Bluetooth connection gives you a general range of where they are so you can quickly find them.
Bluetooth asset tracking products are generally used for high-value tools and items. Think of important, expensive tools like jackhammers, powered saws, air compressors, shop vacs and generators, to name a few. Of course, you can also use the beacons on less valuable tools like hammers, buckets and pliers, but it ultimately has to be worth the investment.
Which Bluetooth tracking service is best for your business? Here are the top five Bluetooth asset tracking systems on the market.
1. Titan GPS Bluetooth Asset Tracking
First up on the list is the TitanGPS Bluetooth Asset Tracking system. The Titan GPS asset tracker features multiple key fob-sized beacons that connect to the Titan GPS fleet tracking hardware in your vehicle. The Titan GPS Bluetooth beacons are an Internet of Things tracking service, which means you will be able to view the assets' real-time location on your smartphone, tablet, or desktop, no matter where the worksite is. The beacons have a standard range of 260 feet and provide specific details to the asset's location, such as the date, latitude and longitude data, and even which direction the asset is facing. You can even set up movement alerts on the Titan GPS Fleet app as well. Additionally, they can be attached to assets by either screw or adhesive and are equipped to withstand extreme temperatures and weather conditions. Most other solutions struggle to function with snow or temperatures below 32 degrees Fahrenheit, but the Titan GPS Bluetooth beacons are unperturbed. If you're in the market for personal asset GPS tracking, then Titan GPS' AutoConnect has the products you need.
2. Milwaukee One-Key
Milwaukee Tools' One-Key Bluetooth asset tracker also does a great job of keeping track of tools and equipment on the worksite. The One-Key tags are designed to hold up in construction site conditions and automatically share last-seen date, time and location data when the item is within 300 feet of the network. You can also check on the One-Key app. Smaller hand tools can be tracked with their own barcode and the One-Key app allows users to scan barcoded assets with your phone or tablet camera. The One-Key app also has geofencing technology that allows users to set an invisible perimeter around a site and assign assets to that area, and you'll be alerted if a tool gets moved outside of the boundary. If you want an even more comprehensive look at an asset, One-Key also offers a timeline of locations the tool has been in the last 30 days to provide more information on how it has been used.
3. Apple AirTags
If you're looking for the most user-friendly personal tags, it might be best to go with Apple AirTags. These are ideal for tracking down your lost keys or that TV remote that always finds itself in the most inconvenient spots. Not only that, Apple's one-tap setup makes it simple to connect the AirTags to your iPhone or iPad. The Bluetooth water-resistant tags come in multiple colors and can be personalized with initials, logos or emojis. While the Apple tags are optimal for personal or family use, they are not the best for prolonged industrial outdoor activities. The AirTags are not equipped to withstand all types of harsh weather conditions and the system has trouble dealing with more than 16 trackers at once. Another downside of the AirTags is that they only work when other iPhone user is within 100 feet of the tracker.
4. Tile
The Tile trackers are very similar to their Apple counterparts. Users can track their things from their smartphone like they can with Apple AirTags, but the biggest difference with Tile is that it works on both Android and Apple devices. Tile has its own easy-to-use app that provides location data on selected trackers and, similarly to Apple, it is mainly designed for finding personal items. Tile offers four types of trackers, including a sticker option and a slim tracker for your wallet, and sends notifications to your phone if you leave something behind. What's more, Tile also says it will reimburse you if you lose an item while using one of their trackers. However, Tile has a lot of the same issues as Apple AirTags, since it also relies on cell phone data or Wi-Fi and its products can't withstand extreme weather.
5. Digital Matter
Rounding out the list are Digital Matter's Bluetooth asset trackers. Digital Matter sells three Bluetooth gateway devices, the G120, Oyster Edge and Remora3, but the Oyster Edge is best-suited to track handheld assets. The rugged Oyster Edge connects to nearby Bluetooth tags and features cloud-based location solving technology that saves power, but you probably won't have to worry about the Oyster Edge dying in the field since it has a 10-year battery life. Furthermore, the device is built for the elements and can even hold up for 30 minutes of submersion in water. The Digital Matter Bluetooth devices connect to LTE or Narrowband Internet of Things network for global coverage and have customizable ranges for its Bluetooth devices.
The Bottom Line: Who knew there were so many ways to make sure you don't lose valuable items? It's always going to be annoying to lose important things and luckily Bluetooth tracking technology can put an end to that. Whether you're a construction foreman or a flustered college student, you can always make sure you know where your stuff is with Bluetooth asset tracking technology.