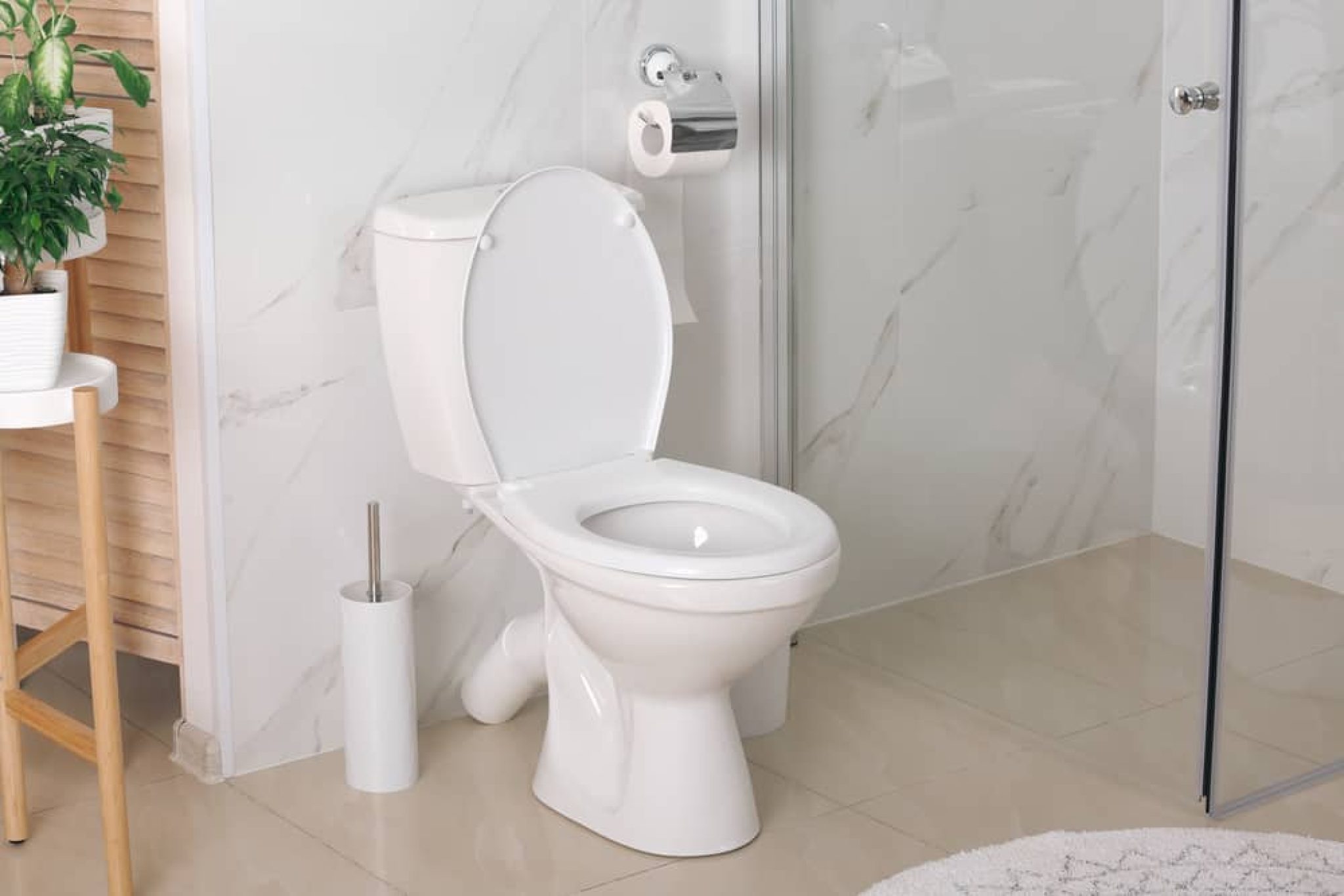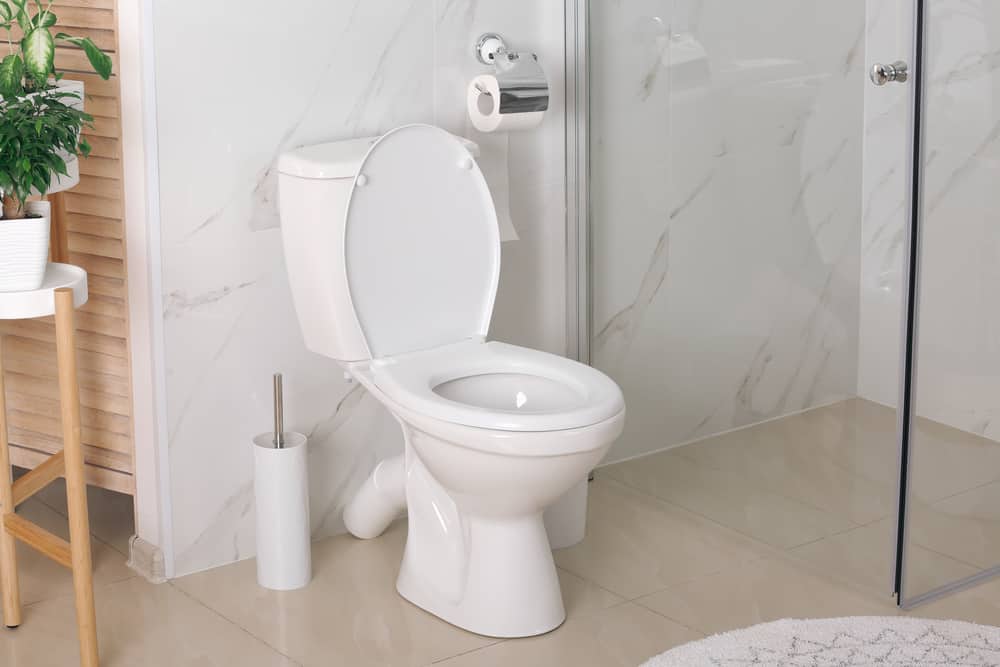 Choosing a new toilet is not your standard click-and-collect purchase. There are a number of different toilet systems to choose from as well as a range of stylish features you may not have come across before. This guide will help you understand how these different layouts work to help you choose the best toilet for your home.
The typical toilet suite
According to fluidplumbinservices.com.au, toilets may vary in design, but they share many common features. Typical toilets are made up of two main parts: the upper part that houses the water reserve and flush function, known as the cistern, and the lower part that makes up the seat, bowl and exit pipes, known as the toilet pan.
Gravity plays a big part in enabling your toilet to flush. When the flush is triggered, water flows from the top cistern into the pan and removes the waste. All toilets are designed to seal tight to prevent odours as well as make sure the waste direction is limited to one direction.
The S trap, P trap and skew trap – the set out
When it comes to your Set Out – the way the wastewater exits your toilet – there are three different choices:
S Trap – the bend in the bowl pipe directs waste through a floor connection
P Trap – the bend in the bowl pipe pushes wastewater into wall-mounted pipes
Skew Trap – the bend allows water to flow around either side of the pan.
In Australia, most toilet connections exit through the floor using the S Trap. If you want to mount your toilet on the wall – or if you have this type of toilet currently in your home – it will be based on the P Trap set out. The Skew Trap is not as common in Australia but is a good option if your toilet space is cramped.
Unless you are willing to put some serious money into redesigning your connecting pipes, you are best to stick with the same toilet type you currently have. It's a more straightforward and cost-effective way to replace an existing toilet.
Water inlets
Your cistern will need to refill with fresh water after a flush so that gravity-fed water is available for next use. There are two ways a cistern can connect to water:
Both inlets are connected using a flexible copper pipe, it is just a matter of where this pipe is placed inside your cistern.
The bottom water inlet is positioned under the cistern and leads directly to a tap. The plumbing is exposed so it's not as neat and will require some cleaning, however, installation is fast and easy.
For back water inlets, the pipe and connection are concealed behind the unit so it's neat and tidy, however, the connection will need to be made with the help of a qualified plumber. As well as having more visual appeal, the back inlet doesn't need as much cleaning.
Most new toilet cisterns are equipped to handle both options.
Toilet designs
While you can simply replace the unit you have for an exact copy, there are some new and improved designs you might like to take into account, if your budget affords it.
Link, or connector toilets
The tried and true link toilet suite is still one of the most popular choices for Australian homes. As well as being simple to install they are some of the cheapest toilets on the market. This is where the cistern is wall-mounted above the unit and joined to the bowl by a pipe. You can look at options to conceal the joining pipe if you wish.
Close-coupled toilets
As well as concealing the pipe you can also bring the cistern down off the wall and have it rest on the back of the toilet bowl. You will need to purchase a new bowl that fits this option. Keep in mind it will extend the position of the bowl into the room more, so it will require some space assessment for fit before you go ahead.
Back to wall toilets
An even more seamless effect than the closed coupled toilet suite, the back to wall closes in the base of the bowl and the entire suite sits flush against the wall. As well as looking neater, the S Trap and P Trap pipes are hidden, saving you from having to clean the external part of the pipe and behind your toilet and cistern.
Concealed cistern toilets
The most modern and seamless design to date, concealed cistern toilets hide the cistern unit behind a panel, giving you more space and a clean modern look. You also have more flexibility with the placement of the flush button so you can position it to meet your needs or to create a unique look for your bathroom.
Toilet seats
New toilet seats have a soft closing lid. The lid is designed to slowly and gently close by itself with just a small flick so the sound of a toilet lid slamming closed at 3 am is no longer an issue.
Other options for toilet lids include a quick-release lid for better cleaning. This clips out easily, rather than the usual need for tools to release the hinge bolts.
Bidets and smart toilets
If you are looking to add a bidet to your toilet you have a number of options. There are the free-standing bidets, typical in Europe and America as well as add-on budgets that can be placed inside your toilet seat.
Simple versions do not require much plumbing work and can usually be done yourself. Do consult a plumber immediately if you run into any issues to get the problem sorted quickly, before it gets out of hand.
You can take your bidet to luxury levels with a smart toilet. These allow you to choose the water pressure, alter the temperature of the bidet water and even jazz up your system with lights and heated seats.
While there are plenty of things to consider if you are updating your bathroom, getting the right help and advice to understand your exact toilet needs and costs involved can save a lot of stress, hassle and time down the track.