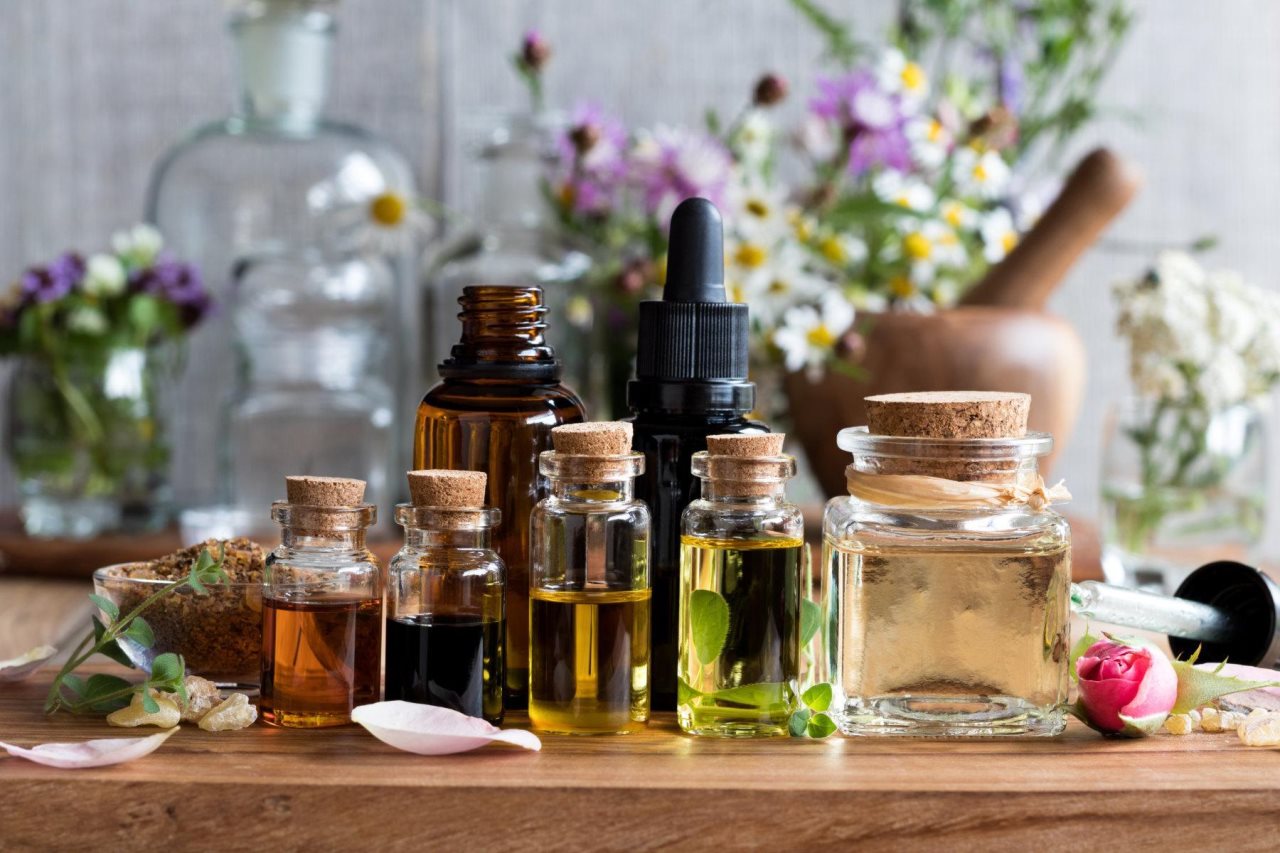 Are you addicted to beauty and love essential oils? Do you make your own beauty products and regularly use essential oil diffusers? You are in the right place! Today we will share several beauty recipes with essential oils so varied and fragrant. Palo Santo, chamomile, rose or orange blossom; small bottle, flask, or flask; Time to get out your favorite containers and essential oils, make way for this selection of recipes for 100% homemade and 100% hot beauty products!
Are you fond of homemade beauty products? So come and discover all of our beauty recipes and shine bright!
With the new green wave and the great natural trend, cosmetic products made from plant ingredients are on the rise. Among them, essential oils. Packed in small bottles, highly concentrated, and very fragrant, these oils are true allies of beauty.
Note: essential oils can be used purely in some cases. Locally in small imperfections, for example. For other skin types such as sensitive or dry skin, it is recommended to mix a few drops in the day cream or in vegetable oil. The high concentration of active ingredients in essential oils can irritate the skin if applied pure.
I have imperfections
If your skin has ugly little pimples, the tea tree essential oils will be your best beauty ally. Its antibacterial and purifying actions cleanse, heal, and purify. For more severe cases of acne, with the presence of small white pimples, apply Bourbon geranium oil with anti-inflammatory, healing and antibacterial properties.
Now learn how to create your own homemade beauty creams with essential oils, stock up on ideas to create many beautifying potions. A few drops of essential oil here, several drops of essential oil there, your beauty products, unique and effective as never before, will be everyone's envy thanks to this archive!
1. Palo Santo spotting cream
Palo Santo essential oil has great properties for our body. Palo Santo has limonene, a strong antiseptic, antifungal, antibacterial, anti-inflammatory agent. It is rich in nutrients and vitamins, from this oil they have created natural soaps that nourish and protect the skin against stains and acne. Making a homemade cream is very easy, write down the following. For more information about Palo Santo products visit >> EcuadorianHands
Ingredients
2 tablespoons of neutral or almond oil
3 tablespoons distilled water from Palo Santo or Hydrolat
1 C. aloe vera gel
3 tablespoons 1 teaspoon soy lecithin
1 C. Palo Santo essential oil
Preparation
Heat the almond oil and soy lecithin in a double
Add the rest of the ingredients from the heat and mix
Let cool and cross the cream in an empty
Apply the cream to clean the face every
2. Body scrub with essential oil
img source: skimbacolifestyle.com
Ingredients
½ cup sweet almond oil
½ cup sweet almond oil
½ cup olive oil
1 C. of vitamin E
2 drops of Manuka essential oil
2 cups of sea salt
Preparation
Mix the oils, salt, and vitamin E in a bowl until well
Let stand 30 minutes until the oil floats on the surface and the salt is at the
Then add the essential oil, mixing
Pour the preparation into a well-sealed
Apply in the shower in circular movements before rinsing well with cold
3. Lemon essential oil shampoo for all hair types.
Ingredients
1 egg yolk
1 C. tablespoon of vinegar
1 pinch of cinnamon powder
2 drops of lemon essential oil
Hot water
Preparation
Beat the egg yolk in a bowl and transfer it to an empty
Add the vinegar and cinnamon, and then dilute everything with hot
Add essential oil and then shake well to combine
Distribute on wet hair by kneading and massaging the
Leave on for 2-3 minutes and rinse well with cold or warm
4. Body cream and insect repellent with essential oil from Palo Santo
Ingredients
8 drops of Palo Santo essential oil
2 tablespoons 1/2 teaspoon emulsifying wax
60 ml of water
Preparation
Heat all the ingredients in a double boiler until the wax is completely
Remove from the heat and mix well. Let
Cross the cream into an empty
Store in the refrigerator for up to 2
Apply daily to the
5. Pumpkin body mask with coconut essential oil
Ingredients
1 pumpkin
2 drops of coconut essential oil
cinnamon powder
Preparation
Peel and seed the pumpkin. Cut the meat into small
Mix the pumpkin meat with coconut oil in a blender until you have a homogeneous puree.
Add the essential oil, then a little cinnamon powder and
Pour the mixture into a clean
Apply on the wet body in the shower and leave on for 5
Rinse with lukewarm
6. Homemade coconut and shea lip balm
Ingredients
1 teaspoon of shea butter
1 teaspoon of solid coconut oil
1 level teaspoon of jojoba oil
1 drop of cistus essential oil
1 drop of peppermint essential oil
Preparation
Melt the shea butter, coconut oil and jojoba oil over very low heat in a double boiler until the mixture is well melted and
When the mixture cools, add the drops of essential oils and
Pour into a small glass or rigid plastic jar and let cool for 24 hours in the refrigerator.
This recommendation is for people who take great care of their hair. Your hair can be damaged due to external aggressions, inadequate care and contamination. To find beautiful hair, with beautiful lengths, you can mix 25 drops of Roman chamomile essential
oil, 35 drops of Aspic lavender essential oil, 2 tablespoons of coconut vegetable oil, 2 tablespoons of castor oil. Apply the mixture in sufficient quantity to all your hair, starting at the ends and going up to the roots so that all the hair fiber is well impregnated with the product. Don't forget to rinse your hair to remove oil residue!
Important: Before using any essential oil, consult a specialist to avoid allergic reactions. If you think your skin is sensitive to essential oils, place a droplet in the palm of your hand and watch how essential oil works on your skin. It is recommended to mix essential oils with a little vegetable oil or neutral oil to avoid irritations.