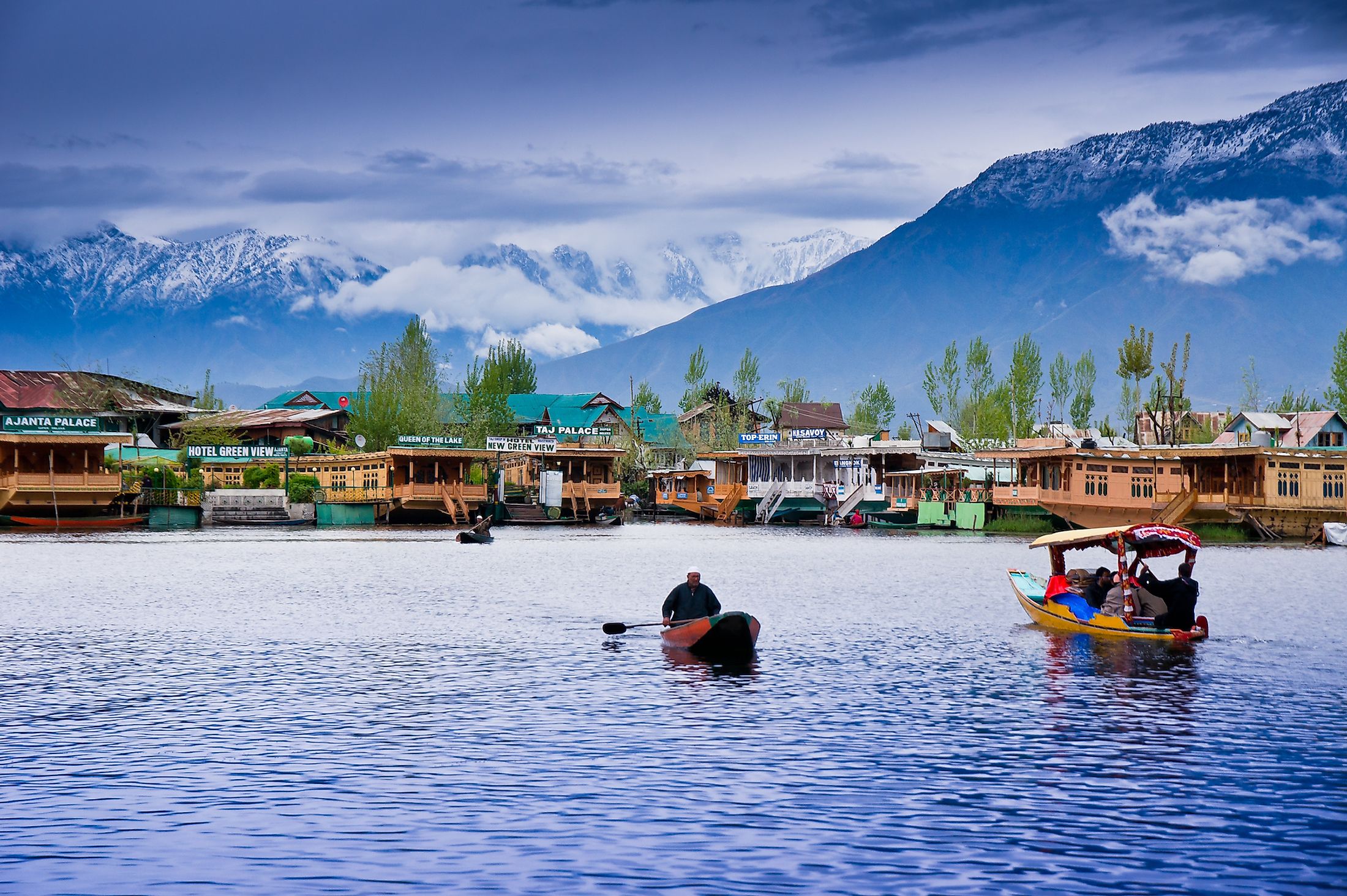 Kashmir, well known as the heaven on the hearth, is the perfect destination for all couples, whether they are newlywed or have been in a relationship for a long time. Spending some romantic moments together as a couple, holding each other's hands, and looking into each other's eyes are some lifelong memories.
If you create those special moments in one of the most beautiful destinations, such as Kashmir, you can certainly make your love journey even more special. Log on to eKashmirtourism.com to learn why Kashmir is the ideal choice for you if planning a honeymoon or looking forward to creating priceless memories with your partner.
With a myriad of beautiful gardens, snowcapped mountains, and ethereal lakes, Kashmir is the perfect land for any couple. Here are some ideas on how you can enjoy some memorable moments together in the beauty of Kashmir and get an experience of a lifetime.
1. Explore Kishtwar forests
All couples prefer Kishtwar as they can take long romantic walks amidst the dense deodar and pine forests of Kishtwar. Experience the exquisiteness of Kishtwar, surrounded by lofty mountains, and do not forget to enjoy the famous hot spring Tatta Pani.
2. Take a Shikara ride
Hop on a Shikara and just lay back on the comfortable seats, holding hands. Let your boatman takes you through the lake for a peaceful ride, away from the hustle and bustle of the city. All you get to hear is the soft sound of the boatman's paddle, which breaks the surface of the water gently. The Shikara ride is sure to ignite the romance in your relationship and take it to a whole new level.
3. Visit the beautiful Gulmarg
Add an extra layer of charm to your romantic vacation, and all you need to do is explore the landscapes of Gulmarg. Gulmarg is indeed a must-see attraction in Kashmir for all couples who can engage in a number of activities such as trekking, snowboarding, golfing, fishing, biking, and more. There are plenty of romantic things to do in Gulmarg, such as skiing, snowboarding, mountain biking, or playing golf with your partner. You can even take a ride together on a pony to explore the lush greenery surrounded by snow-capped mountains.
4. Spend a night in a houseboat
It is not just the couples or honeymooners, but even families, or solo travelers, who basically do not want to miss out on the experience of spending a night in a houseboat on the Dal Lake. This is a perfect idea for couples who can look forward to a fantastic stay in spacious and comfortable rooms and get some amazing views of the lake from their bedroom.
5. Go trekking on the hills
There are several short and long treks in the regions of Jammu and Kashmir that are both moderate or tough. You will enjoy the hikes as sightseers as they will take you deep inside those valleys of Kashmir and to some of the most wonderful lakes such as Gadsar Lake, Alpather Lake, Vishansar Lake, and Satsar Lake. Explore some of the most beautiful regions of the Kashmir valley on those treks that introduce you to the diversity of landscape and the enchanting beauty of the mountains.
6. Take a Gondola ride
Gulmarg boasts of the world's second highest and second-largest cable car project, which has become the top attraction in Gulmarg for couples. Your trip to Gulmarg remains incomplete without a ride on the cable car, and this is a must-do activity for all couples. Enjoy the scenic views of the valley and appreciate the best views of the snowcapped mountains. The panoramic view of the mountains from the gondola is simply unparaded, and do not forget to click pictures once you reach the top-most point.
7. Explore the Tulip gardens of Yousmarg
Nothing could be more gorgeous than exploring the tulip gardens of Yousmarg as a couple. Find yourself closer to nature and each other as you see so many pine and apple trees around you. One can easily spend hours in those lush green meadows, and the alpine meadow of Tosa Maidan is known to be the best honeymoon place in Kashmir. Kashmir sightseeing is indeed incomplete without a visit to the Tulip Gardens of Yousmarg,
8. Walk around Old Srinagar
Take a heritage walk within the older part of Srinagar and discover centuries-old enclosures with unique styles. Strolling through Old Srinagar offers a very distinct experience as it takes one to some centuries-old structures with different styled architecture. It is indeed a quiet, peaceful experience for the couples who are sure to come across some sites that are worth watching and shop for some dry fruits and spices in the old market.
9. Skiing adventure in Kashmir
Skiing is indeed one of the most exciting winter activities, and as a couple, you can certainly try your hand at skiing even if you are a complete beginner. Feel that ultimate adrenaline rush in your body and discover the adventure enthusiast in each other. Learning a new activity together is sure to make your bond stronger. Whatever your reason or occasion, stay at a romantic ski resort that is just perfect for a weekend getaway for a couple to reconnect.
10. Enjoy some delicious Kashmiri food
No holiday is complete without food, and eating Kashmiri delicacies is a must. Gorge on some of the most popular dishes, such as Lamb Mutton Rogan Josh, and sip on the Kashmiri Kahw. There are several more extravagant Kashmiri dishes such as Paneer Chaman, Nadroo Yakhni, Dum Aloo, Gushtaba, Matschgand, and more. You will love those earthy flavors and sauces that are the hallmark of Kashmiri food. Kashmiri cuisine is famous for its exquisite use of various spices like cinnamon, cloves, saffron, and cardamom that add lovely flavor and aroma to the dishes.
Go ahead and visit any of the above-listed spots and takes home countless memories. You are sure to enjoy some unforgettable romantic experiences that you and your partner can cherish for a lifetime and come back with an unforgettable and unmatched experience.