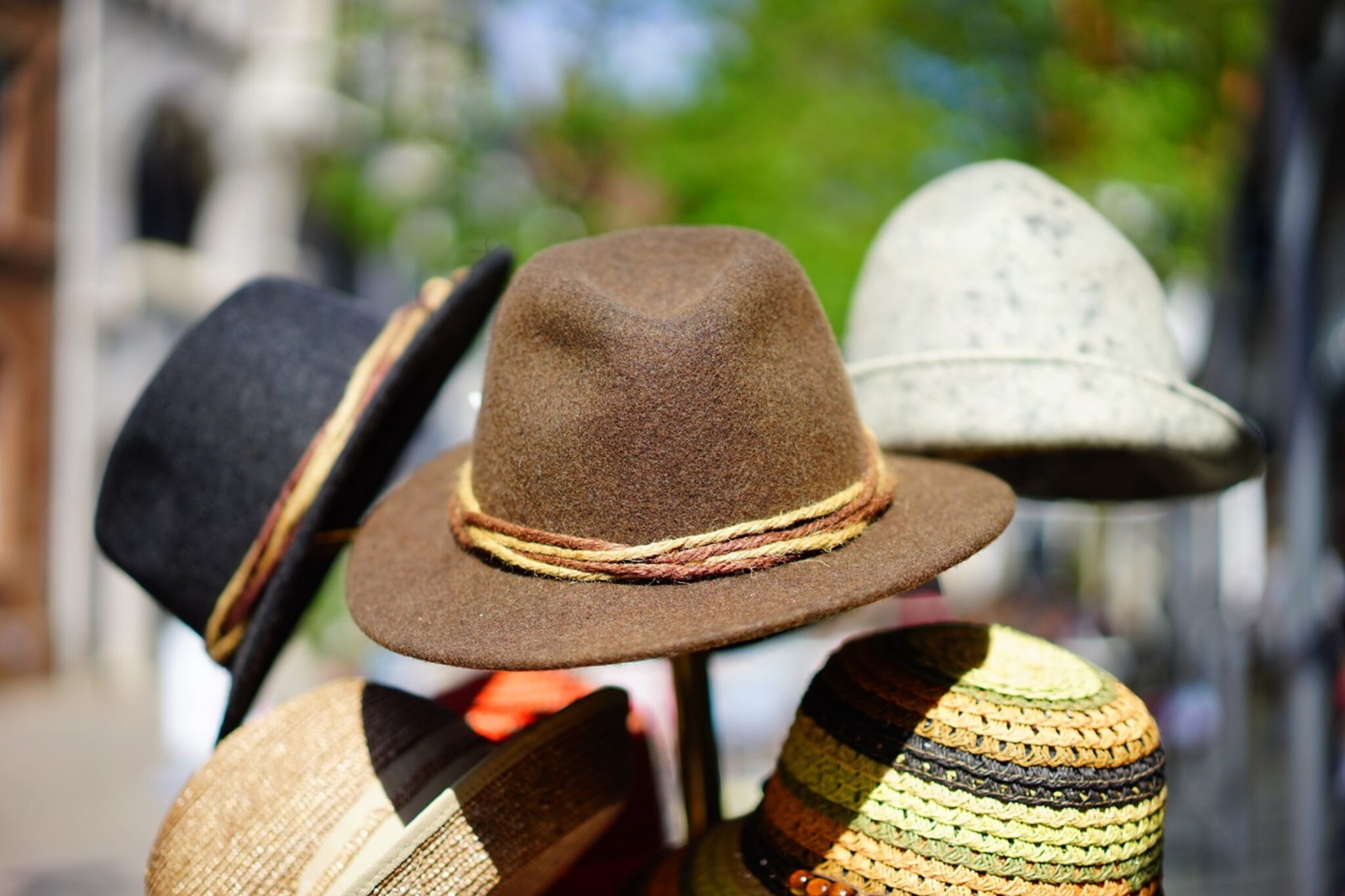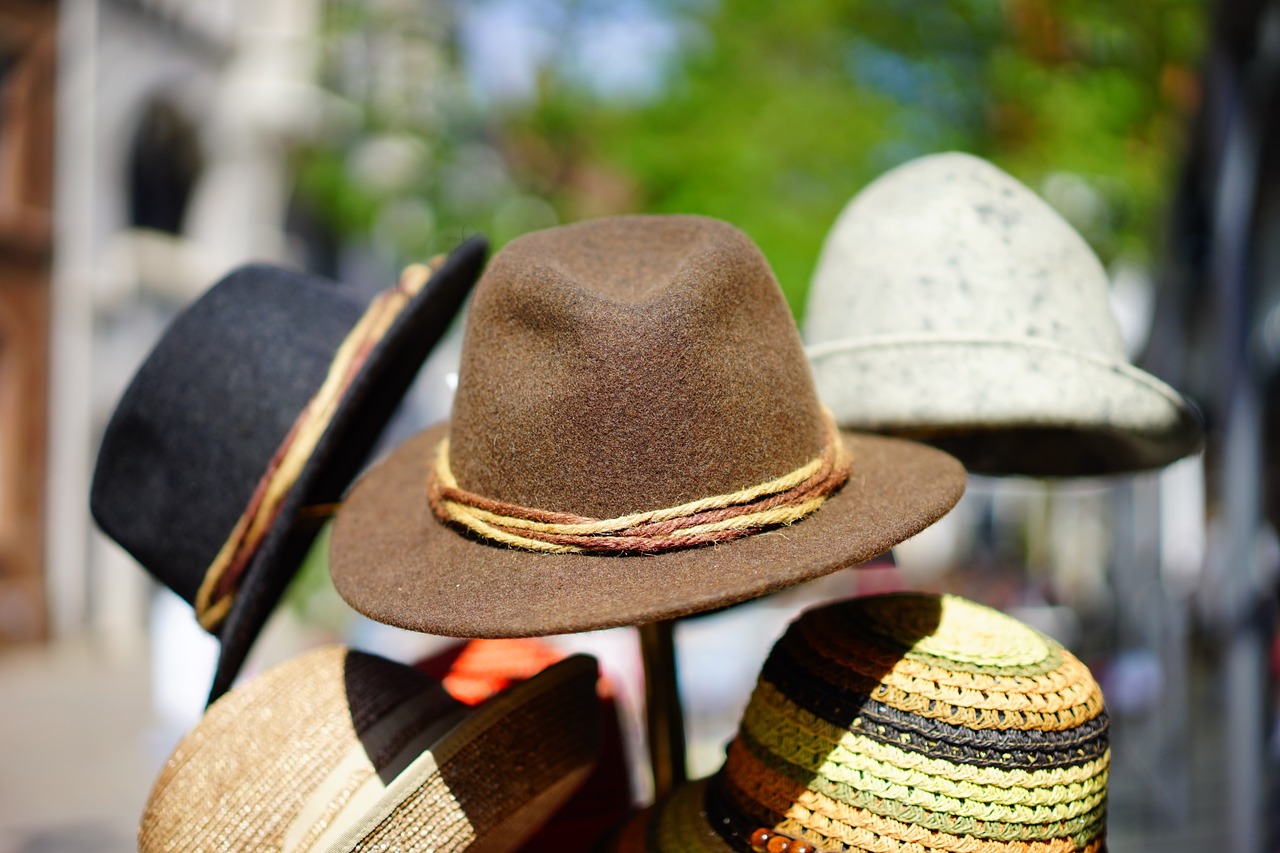 Accessories can take a drab outfit and make it exciting and fashionable. Hats are an ideal accessory option as they add both style and function. With so many types and styles of hats available in the fashion world, there is a hat for any and all outfits and styles. Textured or patterned hats make a fun impact while neutral hats create a more subtle look.
Big hats are becoming increasingly popular as statement pieces. If you have hesitated to wear big hats due to uncertainty about how to style a larger hat, there are style tips and tricks to give you the confidence to wear the hat of your dreams. Big hats can make a big impact when styled with the right look.
Beach Hats Are Meant for Both On and Off the Sand
One of the most stylish and beautiful looks in the summer is a stunning sun dress paired with the perfect floppy beach hat. For those who love the look of a large floppy hat but think it can only be worn at the beach, think again. Style experts suggest wearing your large sun hat whenever you get the chance.
When you wear a large floppy sun hat, you are taking your outfit to the next level. Not only does a sloppy hat add a sense of elegance to an outfit, but hats are also one of the best ways to protect your face from the sun. During social occasions, large sun hats can be a conversation starter as well as a technique to set you apart from the crowd. So the next time you throw on a sun dress for a day out and about, grab your large floppy hat too and enjoy the day making a statement with your beautiful hat.
The Comeback of the Bucket Hat
If you were around in the 1990s, then you remember the bucket hats that seemed to appear all over the fashion industry. Those same fun and creative hats are making a comeback and are even better than ever. Bucket hats add interest to an outfit and can bring a pop of color or a unique pattern to a plain outfit. Don't be afraid to mix and match colors and patterns to make for a creative and artistic look to your style.
Bucket hats are versatile hats that can truly be worn with almost any outfit. You can style the hat with a pair of jeans and a T-shirt. Bucket hats also look great with a T-shirt dress and a pair of white tennis shoes. You can even wear a bucket hat with a pair of khaki shorts and a polo shirt to take a simple and classic outfit and make it more interesting. One of the best things about bucket hats is that they are often machine washable and easy to store, which means you can have as many as you want without having to worry about where to store them at home.
Cowboy Hats Aren't Just for Country Concerts Anymore
Everyone loves a good cowboy hat to wear to their favorite country concert. But fashion experts suggest styling cowboy hats with everyday outfits too. Since cowboy hats can be designed with almost any color and texture now, you can pair the large hat with any outfit from a pair of jeans to wearing the hat with a pair of stylish leather pants.
With the boho look topping the charts as one of the favorite style looks of the decade, a cowboy hat works perfectly with many boho-inspired outfits. Picture your favorite crochet or embroidered look with a light tan or camel-colored cowboy hat and you have the perfect outfit for a date night or simply running errands on the weekend. Just remember that the best cowboy hats are the ones that are broken-in and well-loved, so wear your hat as often as possible to help it achieve the worn look that makes for a stylish cowboy hat.
Pair Wide Brim Hats With Any Outfit
Wide-brim hats are one of the most popular choices for big hats. They are a classic accessory that can be matched with a casual look or a more sophisticated outfit choice. Monochromatic outfits are all the rage right now, and a wide-brim hat to match the color choice of your outfit will make a bold and stylish statement.
Another way to style a large wide-brim hat is with a business casual look. One of the most stylish business casual looks is a blazer and jeans. A neutral wide-brim hat added to this look will make you stick out from the crowd and show off your keen fashion sense.
While it may be tempting to add even more accessories to your look with ribbons and sunglasses, sticking with the bold and big hat will make an impact without feeling like a look is over the top. Investing in a few classic wide-brim hats such as a tan or black hat can help you mix and match looks and always have a hat available to wear with your wardrobe.
If you are new to the big hat world, shop around for the style and size that flatters your head shape. Anyone can wear a big hat, but you want to make sure it fits properly and doesn't hide your face completely. You also want to make sure it feels comfortable on your head so you can enjoy wearing the hat on different occasions.
Some hats have flexible bands inside to help with proper sizing but one of the best things you can do is try on the hat in person to see what material and shape you like best. Once you find the big hat of your dreams, have fun pairing it with different outfits and looks to make a big impact and show the world your unique and stylish taste.