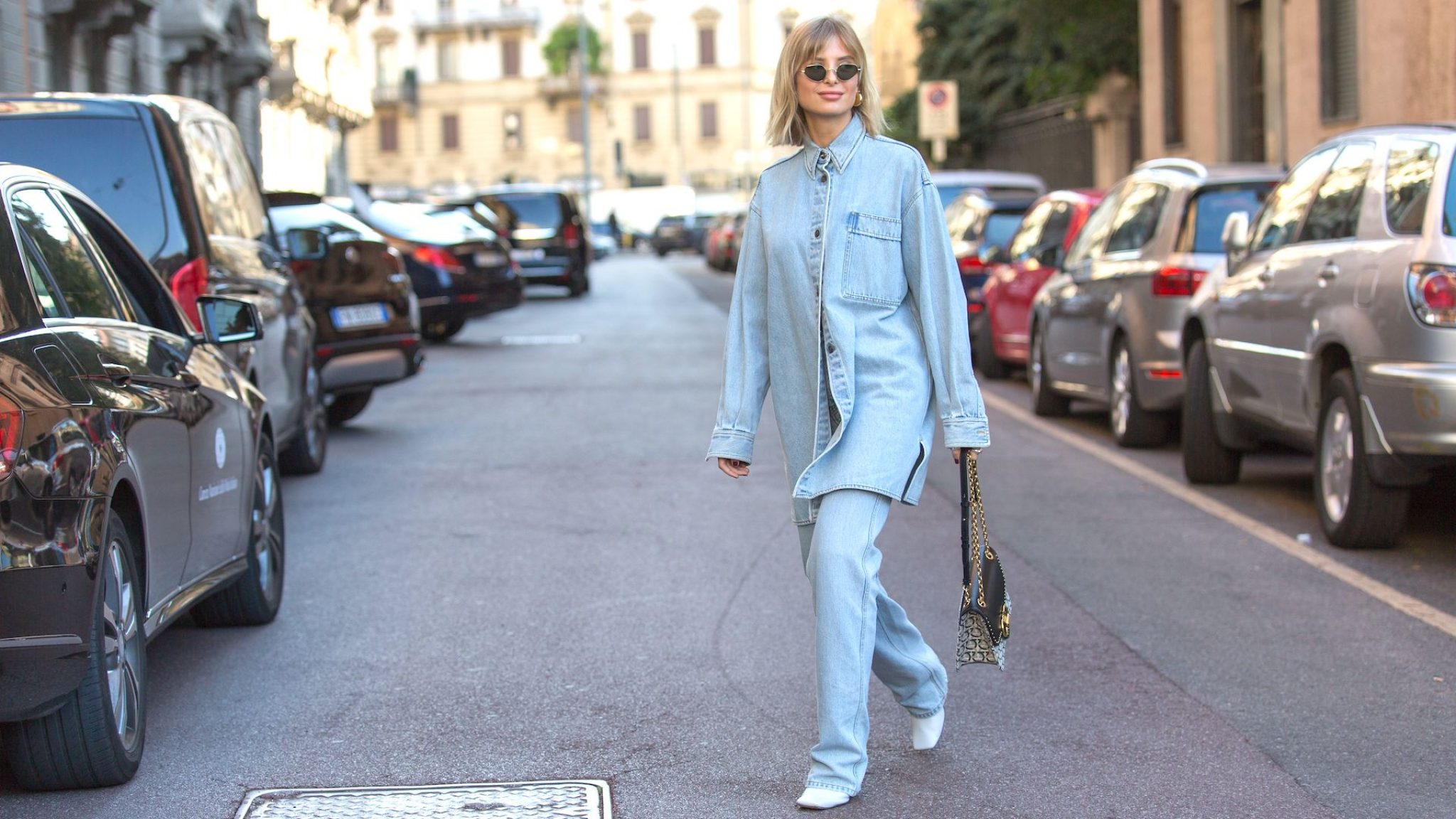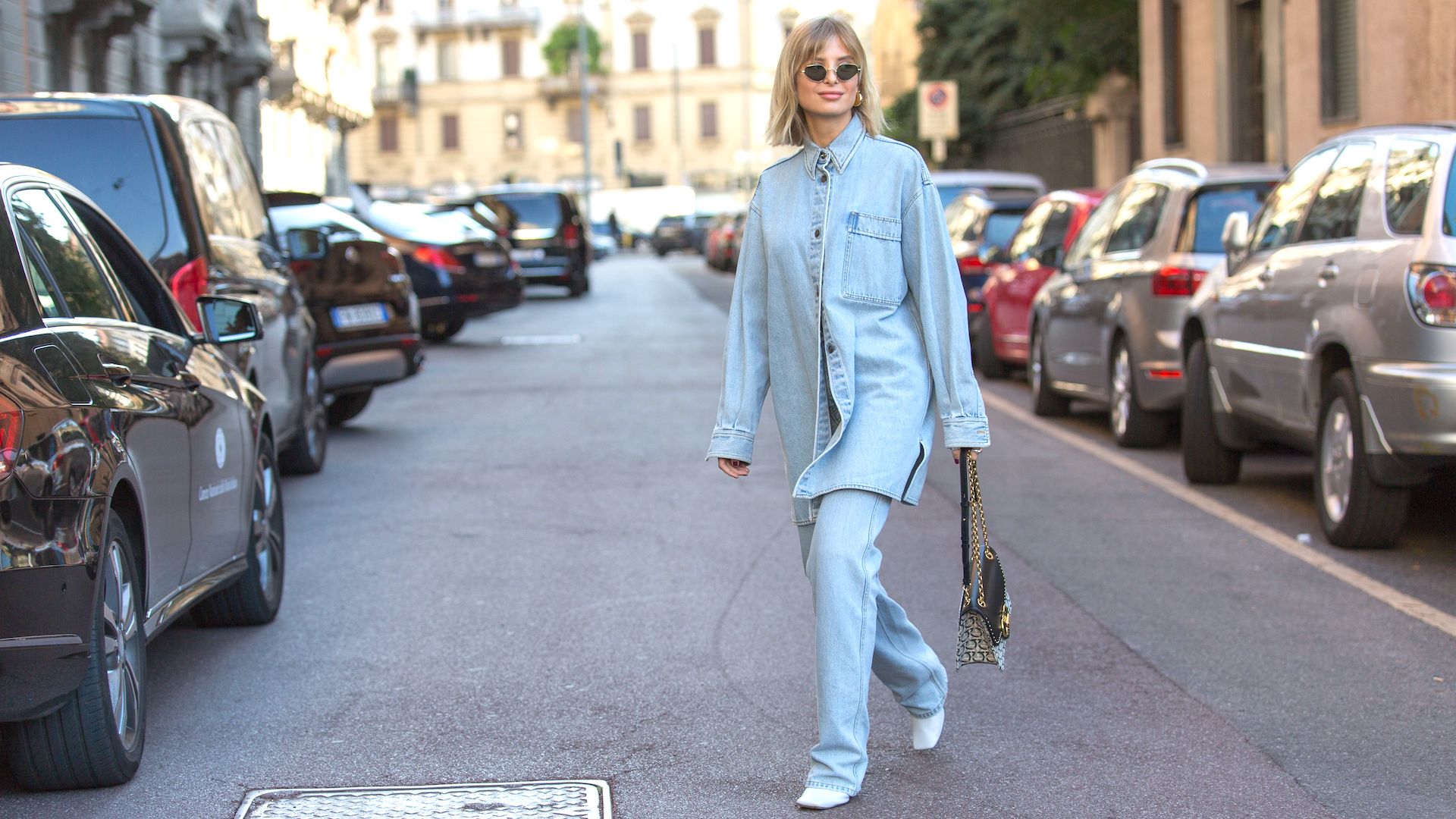 Exploring the boundaries of art, technology and science, this season emphasizes simplicity and practicality, aiming to make everything simple, smart, comfortable and durable. Advocating subversion and innovation, exploring the collision of modern and comfort with multiculturalism is an experimental way of integration, giving street styles and youth sports styles a new aesthetic feeling.
The concept of sustainability has become a permanent topic. Kokoakeiko is committed to the research and development of recycled fabrics and realizes the traceability of materials to create more meaningful products. As technology and life become more and more inseparable, the combination of technical functional fabrics and everyday fabrics is an emerging trend in the future market.
Translucent materials are used extensively by designers to refurbish holiday-style menswear.
Neutral colors highlight the new style of luxury, combining high-end materials and full-body styling to create a comfortable and elegant aesthetic look. Natural dyeing has gained more and more attention, and artificial bright colored outfits, full of technology have appeared in many series, bringing an avant-garde fashion atmosphere while improving the traditional styles.
1. Nomadic culture
The modern interpretation of cultures and traditional crafts around the world is the source of inspiration for this trend. The vivid ethnic pattern combination adds a luxurious feel to a single product. Unfinished details such as raw edges and tassels allow the fabric to highlight the free tribal style, such as YsProject.
There is a lot of stitching, such as StefansCooke, which is mostly presented by printing or jacquard. The simple business style has increased in proportion this season, and the designers mostly choose to decorate the basic style with exquisite ethnic details to improve its original look and feel.
Bohemian-style V-neck sweaters, men's suits with floating thread details…this is all breaking the boundaries between material and style. The colors link time and space, and the rich warm brown is matched with the color blue which for many people, awakes memories.
2. Artistic Prints
This season, designers draw inspiration from brocade, Miao embroidery, tapestries elements, and medieval jacquard details, and it perfectly shows the characteristics of the entire era with a very decorative feel through simple, new, retro silhouettes.
There is a bold street style combined with a new ethnic style by sorting the neat patterns after enlargement them. Geometric prints are inspired by ancient carpets. The noble decorative patterns look like they came out of a painting, bringing new options to men's formal wear. The intense hue of raccoon red, ink blue, and oily dark cyan create a gorgeous retro decorative look, and it is matched with a positive red to interpret modern aesthetics under the influence of cultures of different times.
3. Street Style
Gamification thinking brings visual immersive experiences such as shapes, colors, lines, etc. The playful trend is unstoppable. The pattern design is richer this season and the colors are more gorgeous. The styles are mainly for younger people and it includes sportswear, sweaters, summer shorts, etc. Iceberg's fun graffiti and stickers are typical patterns.
Moschino's street school uniform styles have large silhouettes and it features large color patches with different stitching patterns to create a vibrant young feel. Prada's oversized pockets, Stefan Cooke's diamond hollow design… a series of artificial colors that are conflicting and full of vitality, are the staples of the street fashion of the Generation Z.
4. Electronic Style + Science Fiction
As technology and life become more and more inseparable, an avant-garde, sci-fi design with a sense of technology emerges. The texture and printing material have a reflective texture and it manages to convey the sense of technology appropriately.
The divergent stripes and grid patterns also present the regular effect of electronic design. The designer of Louis Vuitton chose the perfect combination of TPU materials and the mysterious flower pattern in the polar night, which perfectly represents very dark, night, science fiction.
Lis Ning's abstract irregular patterns can provide people with a hazy and appealing illusion, all of which makes people feel like they are in a tunnel, heading for the future. The tin foil color and the orange give a sense of speed and they are matched with blue, highlighting the retro-futuristic style. A Japanese brand like kokoakeiko has arisen in street fashion.
Girls generally like clean and tidy boys, and among many men's styles, the refreshing and non-greasy Japanese style has naturally become the favorite of many girls. It does not focus on the value of the facial features or the figure, so it is guaranteed to be satisfying for most women.
Speaking of Japanese, we must first explain the definition of "boys". In Japan, there are various words to describe men, including sugar, soy sauce, salt, small milk dog, small wolf-dog, etc. The salt refers to the facial features that are not very delicate and the body lines are not defined. Boys who are about 165cm-172cm tall, feel as clear and pure as water.
The dressing style of Korean boys is different from that of girls, and most of them are very simple items. The kimchi boy next door gave us a good demonstration on how to wear the best results with simple items. With a typical Asian figure, the Korean style is more suitable for the daily wear of Chinese boys than the casual Japanese style. The biggest feature of Korean wear is to extend all kinds of collocations on a simple and clean basis. The routine is not complex and knowing the points mentioned by the following Xiaochao, will make it super simple to transform into a Korean male god.
Trendy men wear
In our dressing styles, the most common ones are Korean, Japanese, European, and American styles, while the Japanese and Korean styles are widely accepted by Asians. So, today, let's talk about the Japanese and Korean styles that are popular in Asia. What is the difference? Street style men's dressing skills!
Mashups are very popular nowadays, and what defines Japanese and Korean style may have been blurred.
Boys generally dress relatively simple, and there are not as many clothing items that can be matched as girls have. However, most boys prefer simplicity. Additionally, they look and feel more comfortable. But some boys are too lazy to match their outfits, and they usually just grab them and put them on directly. So here are some more basic models that are versatile for boys. Avoid too much thinking.
First of all, black trousers. Black is a versatile color and no matter what color can be matched with it, black will allow you to have a sense of mystery and personality, which is something all individuals prefer and like. Additionally, owning a pair of black trousers solves the problem for most figures.
If you have thin legs, you can choose straight-leg pants that are slightly close-fitting, so that your ankles can be exposed. With the same blacktop, you'll have an all-black look, that is comfortable and easy to style. The off-white down jacket has a clear contrast with the black, bringing a sense of impact. The slightly loose straight-leg pants design is not so fit to the leg shape, mainly reflecting leisure and comfort. Wearing it like this, the legs are very long even if the ankles are not exposed. When paired with denim, it shows the classic and straightforward charm.
You can also try a top that is knitted, which will make you and your entire outfit look extremely gentle. Tuck your clothes into your pants, and you'll be able to appear a lot cleaner and neater. Or you can try a cardigan, which will allow you to look like you are comfortable and relaxed.
Another versatile item is jeans. The denim clothing item is a classic, it has been popular for a long time, and it has never been outdated. Almost all men, women and children, have tried denim items. There is a pair of jeans in every closet, which can be worn in many combinations. As the most basic combination of sweaters, jeans and sweaters go, they are very casual and sporty.
Perhaps adding a white t-shirt primer inside, can increase the sense of hierarchy, hence, try to expose the hem of the t-shirt, since it will provide a better effect and your outfit will be more obvious. The matching of jeans and white t-shirt is also a classic choice, both of which can be worn alone or used as a set-off. Occasionally, you should not think too much about matching the upper and lower part. Just pick up these two items and they will look like one. If it's cold, you can add an extra coat. There is no limit to the jacket, after all, these two are very versatile.
With the changes in the fashion world, jeans have appeared in various styles and colors. Blue is the most original color, which is particularly classic and casual at first glance. In addition, dark colors like black and gray are also popular.
Such straight black jeans are just the same as the black trousers we mentioned earlier, but the material looks more casual. You could choose to match it with leather clothes to show a unique personality. Or you can try denim wide-leg trousers, which will make you taller and thinner, and it can also enhance your aura. The trousers will look a little exaggerated than straight-leg trousers, but they can be quite cool when paired with a sweater.
A sweatshirt is also a versatile item. If you are into the entire sporty fashion style, you could opt for matching different sweatpants with sweatshirts, which you can then layer with a T-shirt.
The combination of trousers with different items is also needed for office workers who are about to enter the workplace, but daily styles can also be used for matching various items. With a simple top, it becomes a commuter outfit, suitable for the workplace, but it is also suitable for everyday casual wear.
The foundation of any excellent, all-purpose, autumn and winter clothing is composed of two key parts: a pair of beautiful and strong shoes and a pair of high-quality jeans. As long as you put these two items together, your fashion sense will naturally follow.
This sounds simple, but the basics are the most difficult. Inappropriate jeans with improper shoes will make the wearer look funny and uncoordinated. This is why so many men are reluctant to take off their sneakers since they are the items that tie the outfit together and makes them feel confident.
However, you should not be discouraged because of this. As long as you have a little professional knowledge and some daily set combinations, you can wear jeans and shoes, but ones that'll make you look good. Here are some basic principles of matching jeans and shoes:
1. Coordination
Make sure that your outfit looks coordinated. This is the key to making your shoes and jeans look good. For example, a pair of low-key Chelsea boots with rugged denim jeans will never look good. On the contrary, it is not a good idea to wear heavy boots with tight pants in winter. Also ensure that your jeans and shoes complement each other, and vice versa. It's usually okay to make your legs look thinner, but for thicker shoe shapes, such as work boots or thick winter boots, you should consider straight or loose trousers. Since your collection of shoes is generally not as large as pants, if your jeans don't match your shoes, then you can change to a different pair.
2. The Color Selection
As far as the color matching of shoes and jeans goes, there are almost no taboos. However, in order to truly bring out the characteristics of a set of clothes, then you must find some of the best-coordinated colors. Generally speaking, avoid any color matching that is too close, unless it is black to black. Light-colored denim and light-colored boots is the most common mistake to make. Be aware that washed-colored jeans and dark brown shoes may be incompatible.
3. Tucking or Not Tucking The Trouser Legs
Should I tuck the pants into the boots? This question has always plagued men from the beginning. Today, let's make things clear once and for all: Don't tuck your trouser legs. Unless you are a supermarket security guard or a member of a Korean boy group in the early 21st century, your trousers should never be stuffed into your shoes. Instead, you should roll up the long trouser legs. A more correct solution is to put the trouser legs near the ankle, or just roll it up to the ankle.
Two Ways to Wear Shoes With Jeans
1. All Black Match – Black Shoes + Black Jeans
An all-black outfit with black leather boots may remind you of Edward Scissorhands, but in fact, all-black boots and jeans are very versatile, and you can adapt to most occasions with a little attention. Want a little rock and roll? No problem, with a black leather jacket and a pair of black Chelsea boots, you can get that rock and roll look. On cold days, you can put on a knitted sweater, as long as you make sure that every piece of clothing fits well, you can gain a low-key gentleman look. If you don't like leather, then a simple black pullover and t-shirt will make you look more casual.
2. Low-key And Simple Matching of Jeans And Shoes
Under normal circumstances, less menswear is beautiful, and new styles of shoes and jeans are no exception. Simplicity is always a good choice. It can make your outfit more versatile, less worrying, and stable, so you can also throw away unnecessary things and return to the most basic clothing items.
High-quality plain T-shirts, round neck sweaters, Oxford shirts, denim, and boots are the undisputed wardrobe overlords. They are not picky and unassuming. They work well when used alone, but they are also hard to pick when paired together. Don't use branded clothes and heavy-looking accessories, but keep everything clean and tidy. Black shiny leather or suede Chelsea boots are a good minimalist choice but don't be afraid to experiment with different styles and colors. For example, the beige, suede, desert boots have a classic design that can be matched with anything.