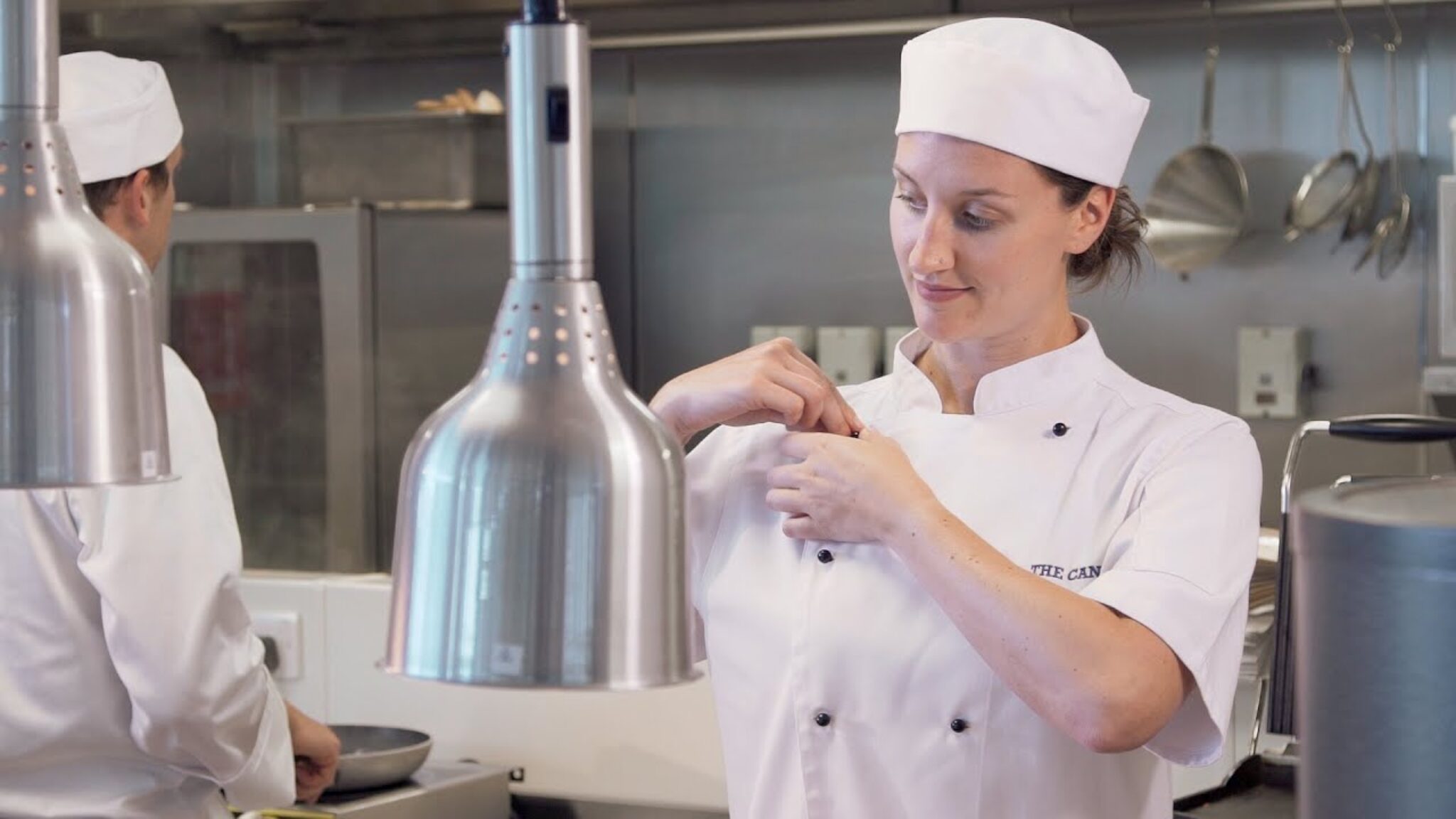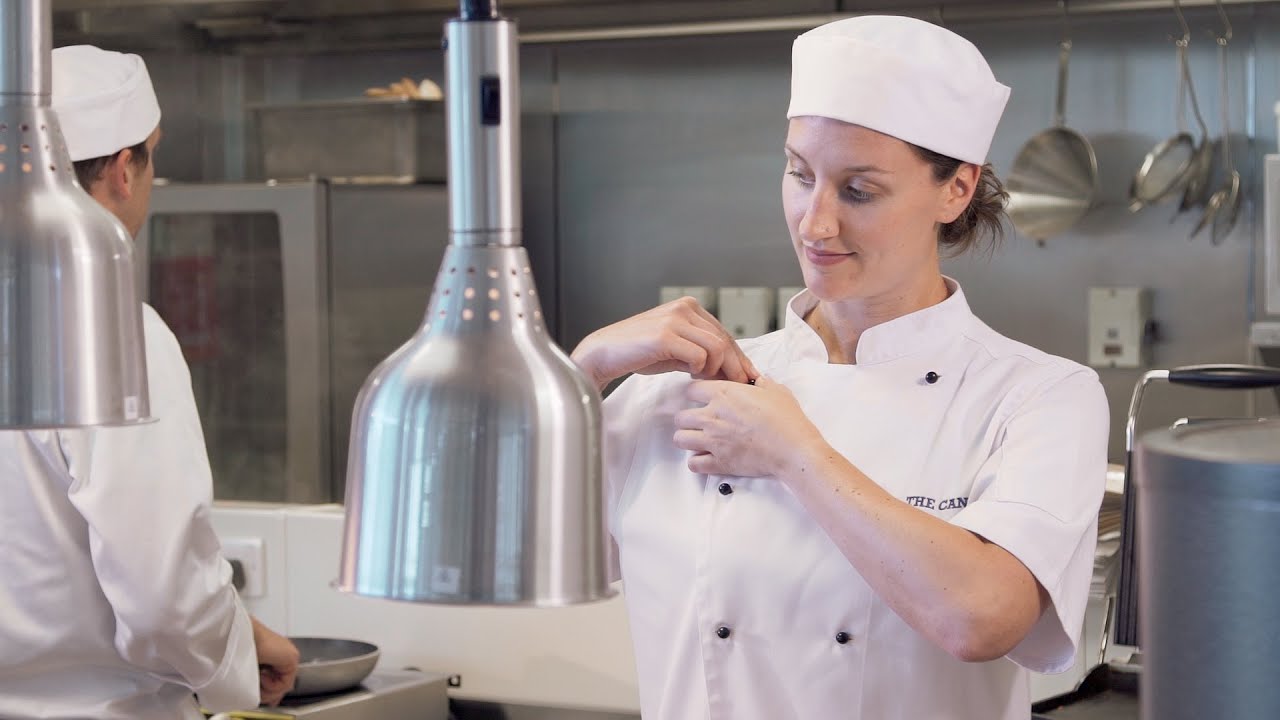 As a professional chef, one of the most important pieces of clothing you'll wear in the kitchen is your chef jacket. It's not just about looking the part, but it's also about comfort and functionality. With so many options available on the market, it can be overwhelming to choose the perfect chef jacket that fits your culinary needs. Here are some things to consider when selecting the right chef jacket.
Material
The first thing you want to consider is the material of your chef jacket. The most popular materials for chef jackets are cotton, polyester, and a cotton/polyester blend. Cotton is breathable and lightweight, but it can shrink in the wash, so it's important to check the care instructions before purchasing.
Polyester is durable and resistant to stains, but it can trap in heat, making it uncomfortable to wear for long periods. A cotton/polyester blend offers the best of both worlds – it's breathable, lightweight, and resistant to stains.
Style
Chef jackets come in a variety of styles, and each one offers different benefits. The most common styles are traditional, modern, and executive. Traditional chef jackets have double-breasted buttons, a stand-up collar, and cuffed sleeves. Modern chef jackets have a more streamlined design, with fewer buttons and a more relaxed fit. Executive chef jackets are the most formal option and feature a mandarin collar and a tailored fit.
Fit
The fit of your chef jacket is crucial for your comfort and mobility in the kitchen. It's important to choose a jacket that is not too tight or too loose. A tight jacket can restrict your movements, while a loose jacket can get caught on equipment or pose a safety hazard. Consider the range of motion you need for your job and choose a jacket that allows you to move comfortably.
Pockets
Pockets are an important feature of chef jackets. They provide a place to store your tools and keep them within reach. Some jackets have multiple pockets, while others have fewer. It's important to consider what tools you need to carry with you and choose a jacket with the appropriate number of pockets.
Color
The color of your chef jacket can also be a consideration. Most chefs wear white jackets, but other colors are available, such as black or gray. It's important to check with your employer to see if there are any dress code requirements regarding the color of your jacket.
FAQs
Q: What factors should I consider when choosing a chef jacket?
A: When choosing a chef jacket, you should consider the material, the style, and the features. The material should be durable and breathable, such as cotton or a cotton blend. The style should fit your personal preferences and the dress code of your workplace. Some features to consider include double-breasted closures, thermometer pockets, and ventilation panels.
Q: What are the different styles of chef jackets?
A: The most common styles of chef jackets are traditional, modern, and executive. Traditional jackets have a double-breasted front with long sleeves and a stand-up collar. Modern jackets have a more fitted design, shorter sleeves, and a mandarin collar. Executive jackets are similar to traditional jackets, but feature a longer length and more decorative buttons.
Q: What are the benefits of a double-breasted closure?
A: A double-breasted closure provides several benefits for chefs. It allows for easy removal of the jacket if it becomes soiled or stained, and it also provides an extra layer of protection against spills and splatters. Additionally, a double-breasted closure gives the jacket a more professional appearance.
Q: What is a thermometer pocket?
A: A thermometer pocket is a small pocket typically located on the sleeve of a chef jacket. This pocket is designed to hold a thermometer, which is an essential tool for ensuring food safety and cooking accuracy in a commercial kitchen.
Q: What is the purpose of ventilation panels?
A: Ventilation panels are typically located on the back or underarms of a chef jacket. These panels provide increased breathability and allow for greater air flow, which helps to regulate body temperature and prevent overheating.
Q: Can I personalize my chef jacket with embroidery or patches?
A: Many chef jackets can be personalized with embroidery or patches. This is a great way to add a personal touch to your uniform and to promote your brand or restaurant. However, it is important to check with your employer or dress code guidelines to ensure that any personalization is allowed.
In conclusion, choosing the perfect chef jacket is essential for your comfort and functionality in the kitchen. Consider the material, style, fit, pockets, and color when making your decision. With these factors in mind, you'll be able to find a chef jacket that meets your culinary needs and helps you look and feel your best while cooking.