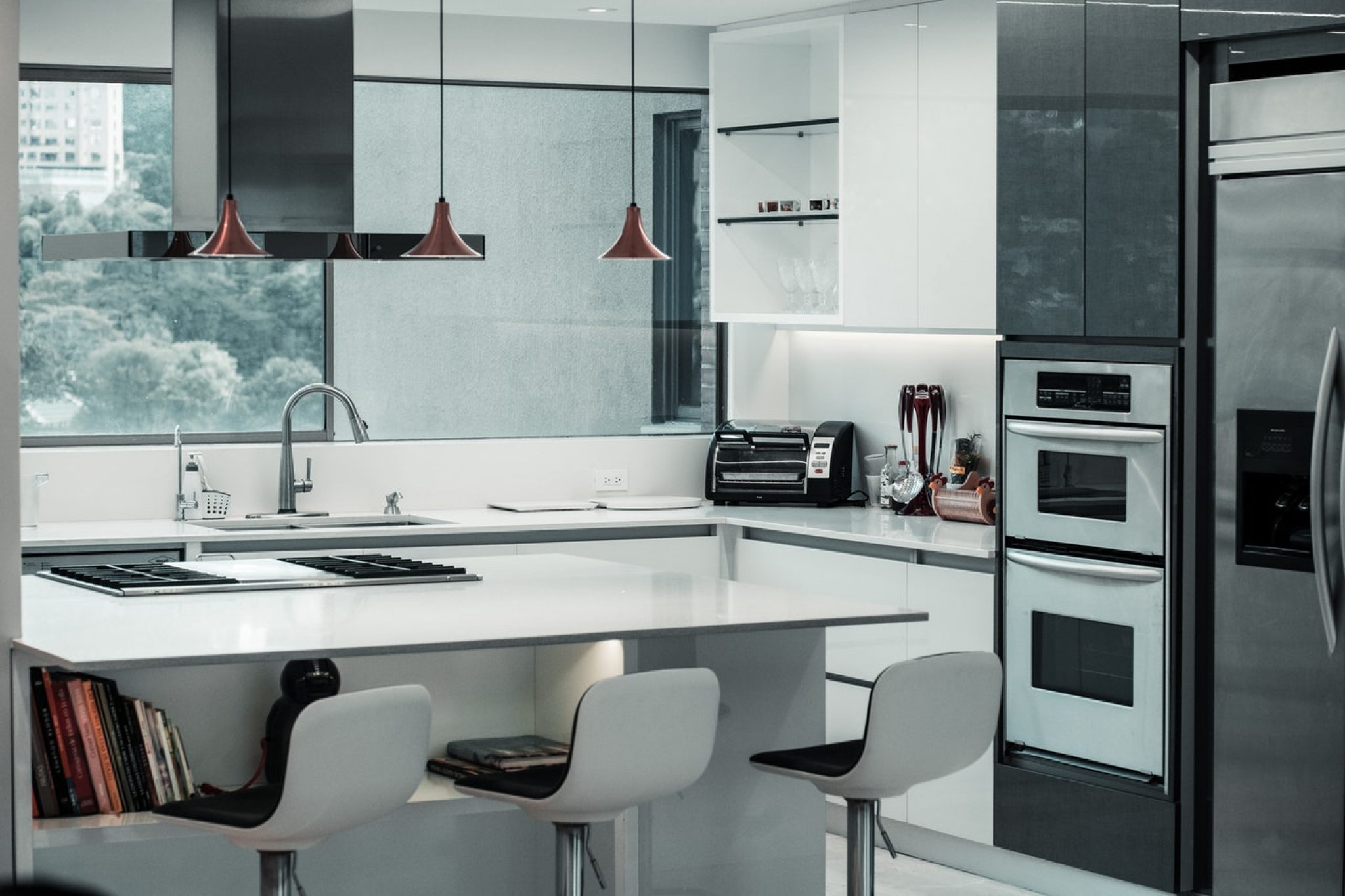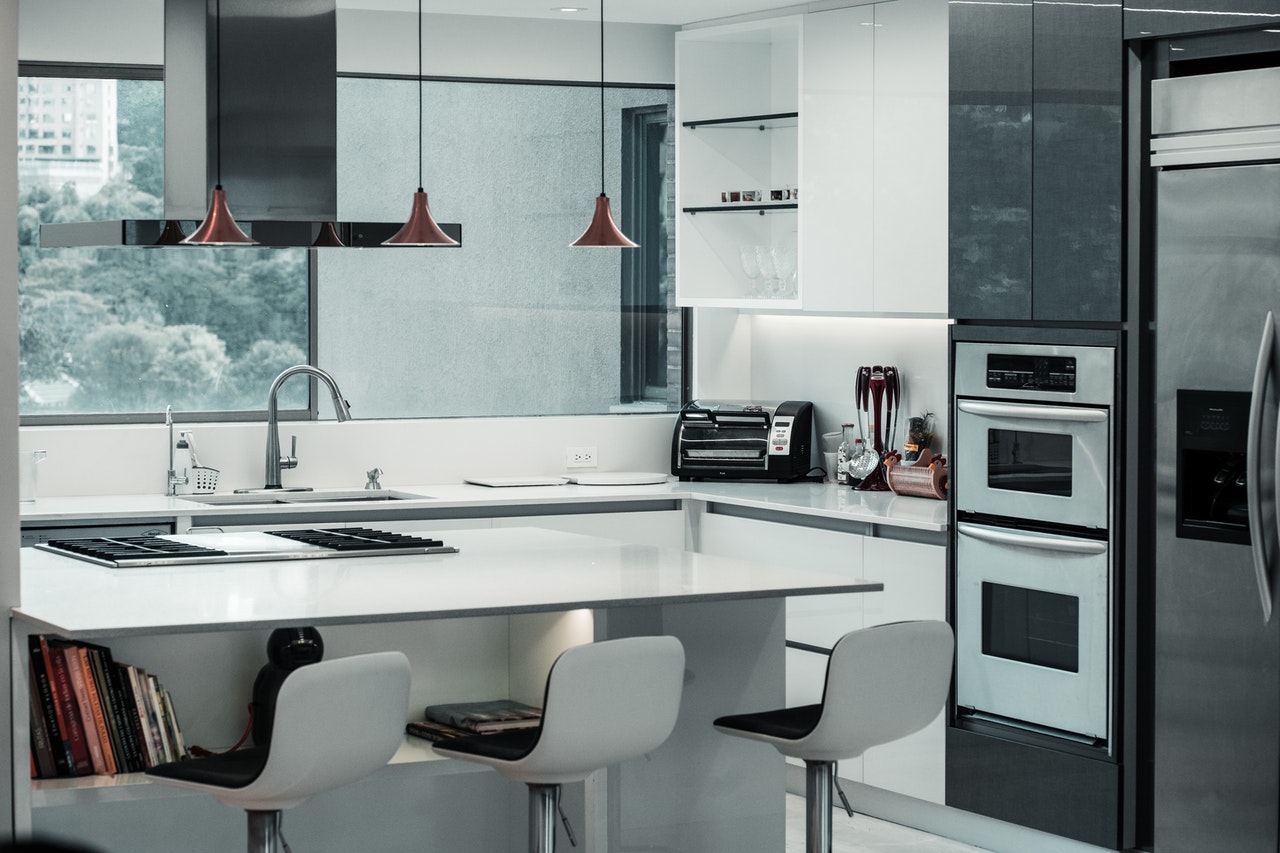 Like the other parts of your house, you need to add maximum features to your kitchen. This way, you will add comfort and functionality and work in the kitchen without feeling irritated. Plus, it makes your kitchen look gorgeous and helps you impress your guests.
When it comes to the kitchen, you have a wide range of options. You can play with your kitchen cabinets or introduce something completely new to the space. Are you still confused? Well, read this article to get an idea about some much-needed 21st-century features in your kitchen.
1. Double Ovens
If you want to add a chic and classy look to your space, double ovens are perfect for you. Not only do they look cool in your kitchen, but they also help you add more functionality to your space. You get one main oven that you can use easily without bending. Plus, you get a secondary oven for additional baking and heating food.
Another advantage of having separate ovens is you can introduce a beautiful cook top on the counter or kitchen's island. Try to opt for wall ovens to give you more space in your kitchen instead of covering it.
2. Dishwasher in a Drawer
You may have already seen homeowners incorporating unique features in the kitchen cabinets. Having a dishwasher in a drawer is another outstanding feature that you can integrate with your RTA cabinets or others. You can use them instead of a full-size or regular dishwasher. This handy appliance will offer you efficient cleaning if you regularly have few dishes to clean.
Think about installing one on a butler's pantry or near the prep counter. It will work amazingly well, and you will also be able to pull them out when needed.
3. Two-Toned Shaker Cabinets
This timeless design is convincing many people to change their older shaker cabinets into two-toned cabinetry. It allows you to use several appealing colors for your cabinets, adding a personality to your house.
Note that this popular trend is much more than using basic white and black colors. You can use dark and lights shades of grey to get two colors. Or you can simply play with different tints of green to add a gorgeous look to your space. Some people also use wood and grey shade to add two colors in the kitchen. You can find the best kitchen cabinets in all colors and designs from the Walcraft Cabinetry. Most importantly, you also have the option to purchase RTA cabinets that are pretty easy to install. So, if you are thinking of investing in two-toned cabinets, you know where you can find them.
4. Enclosed Trash and Recycling
Some years ago, people usually used large bins in the kitchen. Not only are they unpleasant, but they also cover great space. Plus, you can even bump into them, as people usually keep it near the countertops or main door. So, interior designers have introduced trash drawers. Since they are completely hidden, they don't hurt the ambiance of the space.
Depending on the space, the best option is to include an 18" wide trash drawer with a pullout feature. This way, you can throw the garbage directly into the trash without any hurdle. The best placement of these drawers is near the sink.
5. Drawers
Yes, drawer cabinets are more expensive than others. But interior designers are introducing features in the kitchen that can maximize storage and functionality. The new kitchen designs have many drawers that help you increase productivity in less time.
However, choosing the right drawers is important. In this case, the best options are deep drawers that offer you a lot of space to keep pots and pans. Thus, you can keep regular usable items in easy to reach drawers. Another thing you need to know is that drawers allow you to access things kept at their back, whereas you might find it hard to find things in the back of your kitchen cabinets. Make sure to incorporate different types of organizers in your drawers, such as cutlery organizers, so that you can find everything easily.
6. Multi-functional Kitchen Island
If you have a small kitchen, you can still introduce a kitchen island to it. The kitchen islands can help you get more space in the kitchen. You will be able to use it as a storage platform, dining space, and an appliance spot.
However, keep in mind that your kitchen has enough space to walk after installing the kitchen island. You can also use the island for the following purposes to maximize the space in your cabinets or countertops.
Hobs
Sinks
Wine racks or coolers
Work station
Shelving
Extra storage
7. Coffee Bar
Who doesn't like coffee? Having your own coffee bar is a plus. This might look like an expensive luxury feature to add to your space. But you can create your coffee platform at an affordable cost. You will need an espresso machine available in the market in all prizes, shapes, and functions, as suggested by Coffeehow. Apart from this, keep it in a sliding shelving, where you can also put your cups, different coffee beans, and condiments.
An area like a coffee bar not only adds functionality but also gives a classy look to your kitchen. Your space will look more like a contemporary-styled room.
Bottom Line
So, these are some features that you can add to your kitchen. These tips will also help you bring more personality to your counters, kitchen cabinets, and other kitchen accessories. Besides that, you will be able to get an aesthetic ambiance to the space. You also need to know that these features make your kitchen look exceptional and easy to work. So, if you experience problems while working in your kitchen, you need to implement the above-mentioned tips. We are sure that you will not be disappointed.