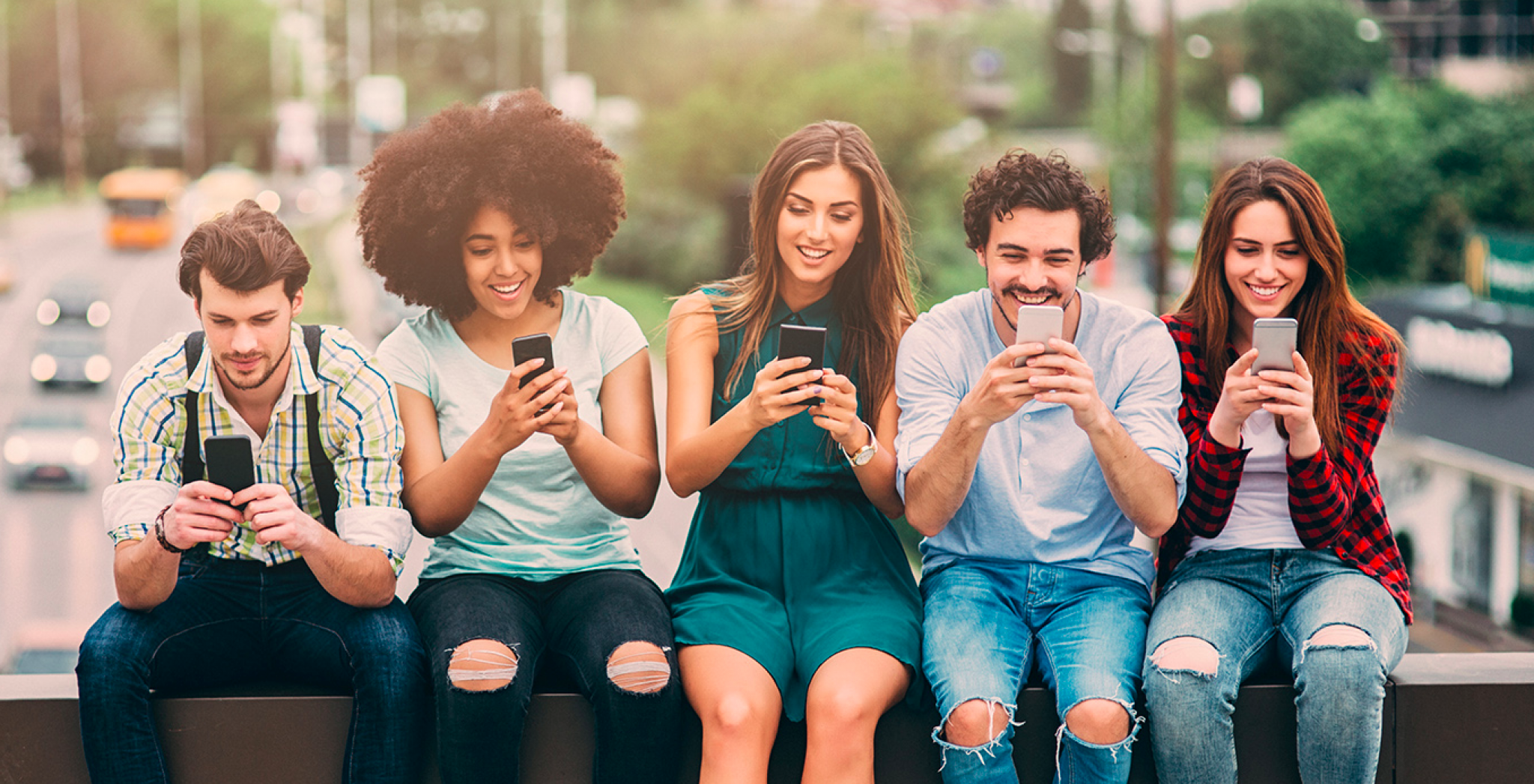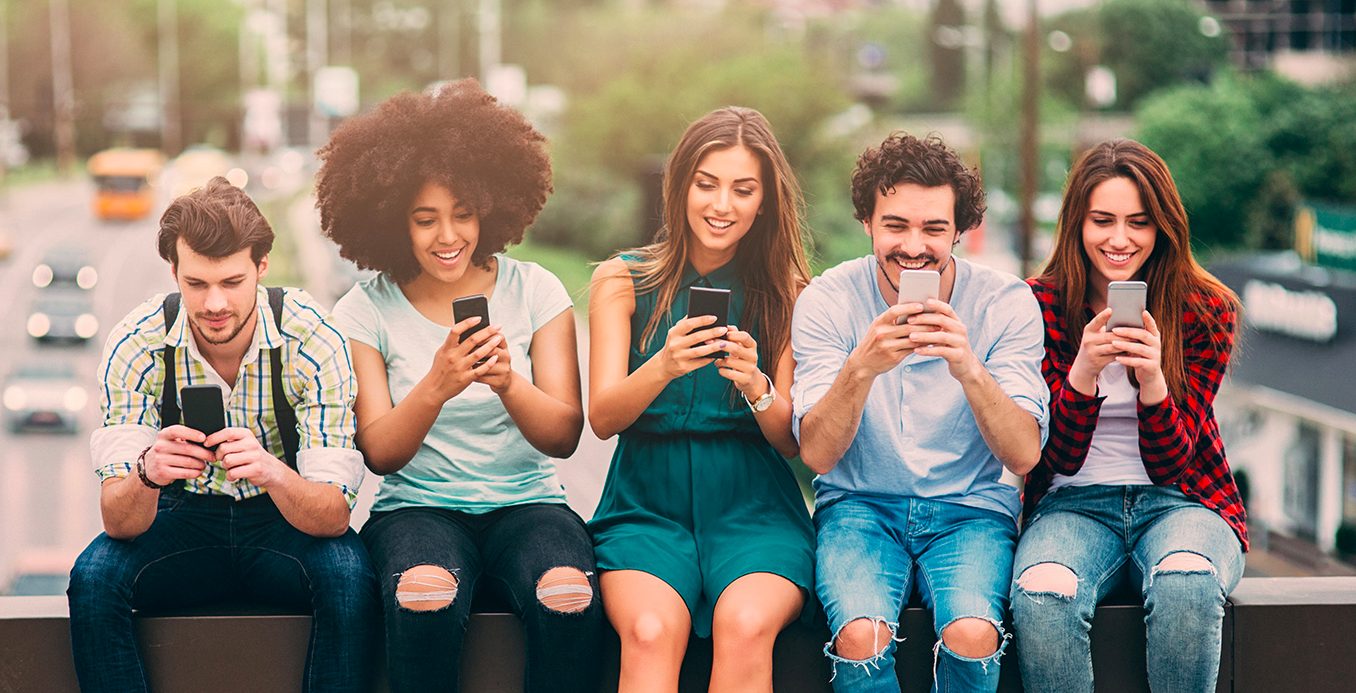 We all love messaging. Having our smartphones in our hands can let us connect with people all around the world, so we can communicate for so many purposes. Young people use popular messaging apps so they can talk to the people who are their potential love or romantic interest. Of course, there are so many popular chats that offer different options, but sometimes, millennials want something different and more discrete.
In this list, you will find a few commercial platforms, but also a few chats that are not that popular but are still used for everyday online communication between the young people. Some of the most popular messengers are integrated with the social media platform, but most of them are independent and available to download from PlayStore or AppStore.
Here are some of them:
1. Messenger
First, there was only Facebook and the inbox-option for communication. Then, they invented the chat, and in 2010 Facebook announced their standalone messaging service, that was first available for iOS, and the very next year for Android users. You can also open it with its own URL. People can communicate, send, and receive messages, photos, and videos, stickers, gifs, and even make group calls. People love it because they can sign up with their phone number, without having to create a Facebook profile. It's simple and user friendly, and that's why many people love it.
2. Viber
Viber is another one popular messaging platform available for mobile devices, but also for desktop computers. You are using your phone number to register to Viber, and while you are connected on the Internet, you are able to send free messages and make free phone calls. You can also send or receive photos and videos, you can choose the secret chat option, or even make some messages disappear forever by choosing how much time they will last in the communication log.
3. Telegram
Telegram is another one popular IM application, and people are often using it because it's not overwhelmed by users. Also, it's cloud-based, and people love it because they use the phone number to create the account, but they can only share their nickname, so they can establish a communication with someone else. Sometimes, this platform was controversial, but it's a fact that many companies choose to exchange important information through it, knowing that every message is encrypted, and the communication is safe.
4. WhatsApp
There is no need of telling a lot of words about WhatsApp. We can say it's the most popular messaging app that allows everyone to make calls and send messages, by providing a high level of safety and protection.
5. Signal
This app is using our phone numbers to create a profile. It works just the same as every other chat app, but it's one of the safest and least vulnerable platforms, even though the software is free and open-source. The service is using end-to-end encryption, that provides safe communication between the users.
6. Discord
This app is often used between the gamers, so they can connect with the people who are interested in the same game. They can make video and audio calls and use the chat option. It's estimated that there are over 250 million active users at this time. It's rarely used for online dating or just casual talks, but that doesn't mean that there are no people who are using it for that.
7. Kik
This is not so commercial platform and people rarely know about it. But, those who know it and have it, often use Kik to connect with their potential love interest or date. Kik is also available on Chattoday, where you can check your interests and preferences, and then find active usernames that meet your criteria. It's often used by US teenagers, because it allows them to keep their anonymity, letting them register by only choosing username and email.
8. Snapchat
Snapchat is an instant photo-based application that young people often use it because they don't need to share their name, email, or phone number to talk with someone else. The messages are disappearing as you turn off the window, and the same goes for the photos or videos. The best thing? If someone tries to screenshot the conversation, or even perform a screen recording, the other one is getting a notification about that action. So, it's maybe not the first choice that comes to your mind when you want to chat with someone but sure is an interesting option.
When we talk about the millennials and their messaging habits, we shouldn't forget to mention the AOL, Miranda ICQ, and of course, the old and gold MSN, together with the still active and very well Skype. This group of people was the first to have a real touch with commercial chatting services, both free and paid. Some of them don't even exist today, or they offer some improved version of what was before.
But, as you can see from this article, all of the mentioned apps are mostly available for smartphones, because the millennials simply live with their phones glued to the hands. Many of them are choosing to chat, instead of talking or meeting, because it makes them comfortable. Sometimes, communication can be very challenging, especially with the people that are interested in us.
There is also a lot more application, but some of them are country or continent based, and not everyone can use them. The apps we mentioned in this article are available in almost every country, without developers' restriction. But, some law policies may apply, so you need to check which apps are approved by your government, depending on the country you live in.
But, one thing is for sure. These platforms allow us to connect with the people we love, and who live on the other side of the world. During the most critical days of the coronavirus lockdowns, people were intensively using chat applications, so they can connect with the people they miss. That's why we should never underestimate the power of the technology and the benefits of everything that it's bringing to us.