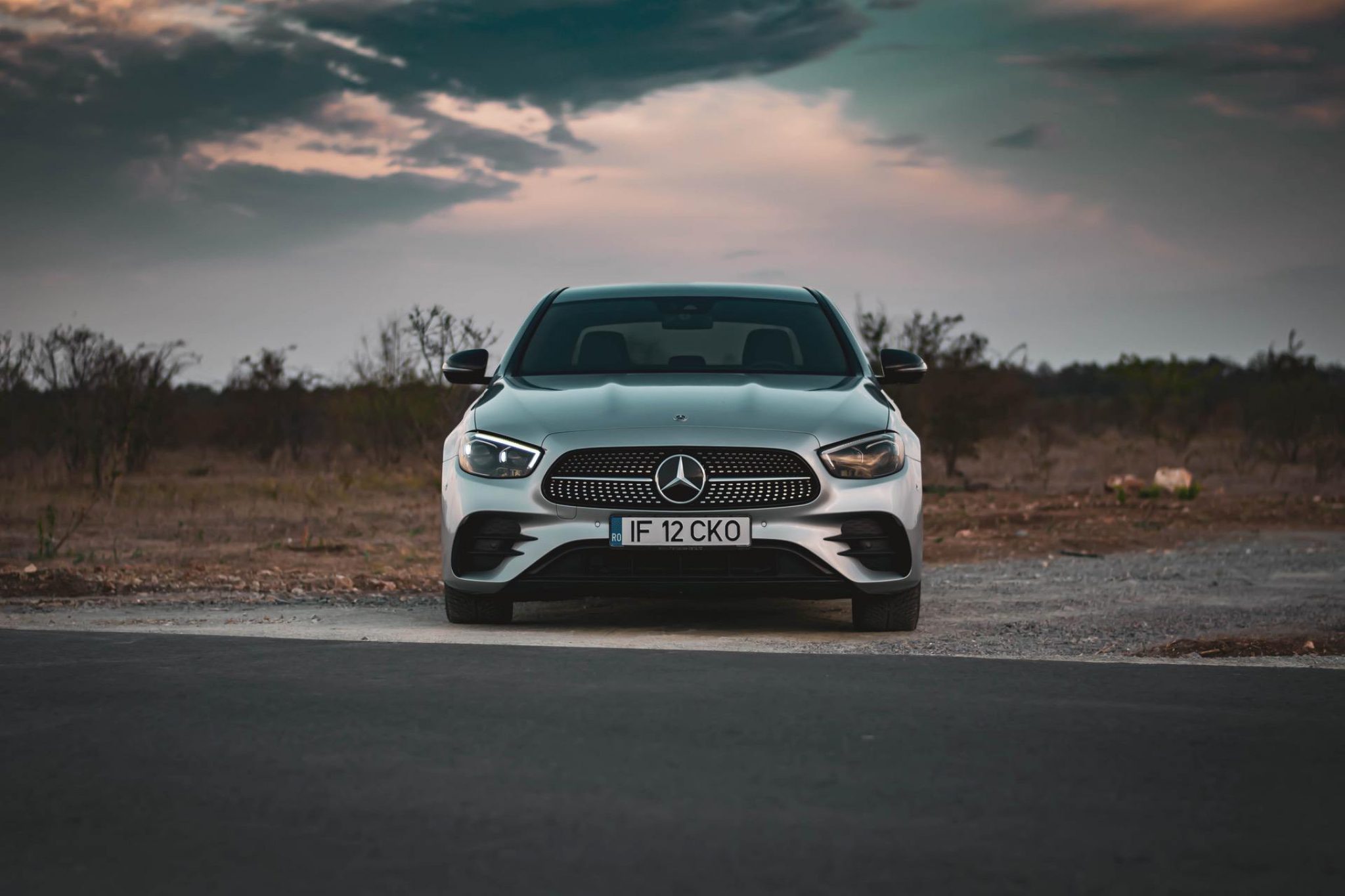 In 2019, Europe secured a total of 60 billion euros in investments for EV R&D and production, according to Transport & Environment. That sum was distributed among several different entities and car manufacturers. But one development some might not have expected to come out of this investment spree are customizable vehicle sounds. Pioneered by Mercedes-Benz, these sounds were made to replace the different sounds that traditional cars made. These sounds often served as important indicators of vehicle health and condition, and they had nearly disappeared in cars with much quieter electrical engines.
A Solution to Unexpected Issues
As EVs improve, they become quieter and quieter. While this is great for reducing noise pollution, it comes with the downside of not being able to tell much about your vehicle based on sound. Drivers rely on the nuanced creaks and groans of their vehicle to determine everything from tire pressure to engine health. This development has exposed the fact that there is such a thing as too quiet when it comes to car engines.
Enter Mercedes-Benz' "selectable soundscapes," a series of custom artificial engine noises to fill that role. By using interior speakers, these soundscapes can effectively simulate the different sounds that are used to indicate different things happening with the internals. While this has been done by EV manufacturers before, Mercedes-Benz seeks to take it to the next level. The soundscapes feature professionally designed sound suites tailored to suit the auditory tastes of most demographics.
Replicating the Original
In traditional cars, you would often hear obvious, sometimes even disconcerting sounds that offer you some insight on how your car is doing. Sounds such as squealing or grinding when you needed more brake fluid. With custom soundscapes, you can choose which sounds your interior speakers would play whenever there is a change in the vehicle's conditions. Everything from changing drive modes, getting a full charge, unlocking doors, crossing speed thresholds, and even the position of the accelerator are accounted for.
This innovation is an evolution from a mandate enacted throughout Europe and the US in 2019. It required all EV manufacturers to design their cars with sound emitters. These sound emitters are meant to notify pedestrians with distinct sounds whenever the car is passing through at low velocity. While the US is yet to fully phase this mandate in, Mercedes-Benz has upped the ante by offering designer sound options to consumers.
Features Offered
Apart from sounds, Mercedes also announced that its offerings for the EQ models will be "multi-sensory". While they didn't expand very much on what that meant, it presumably means that they will also incorporate tactile indicators aside from visual and auditory ones. Vibrations and such can notify drivers of vehicle status updates in a subtle way.
Drivers will be able to switch between a range of soundscapes on the fly to suit different situations. They'll be able to do this through the MBUX infotainment system built into every EQ model. There is also an option to turn all internal sounds off if you so choose. However, drivers are required to keep all its external sounds on, according to the international mandate. According to spiborescopes.com, they are also advised to keep the diagnostics sound on, as even electric vehicles can need a thorough survey of their internals to prevent them from breaking down.
One of the soundscapes is built for the EQ line's, Sport mode, and the sounds are all accordingly higher in energy and volume. This also serves a practical use, as its external component notifies pedestrians and other drivers that you're moving fast. Similarly, some soundscapes are subtler or more ambient for those who don't want intrusive sound cues. For more muted soundscapes, pedestrians are still notified of the vehicle's presence with a quiet yet noticeable hum.
Staying Ahead of the Competition
Other EV manufacturers are more interested in crafting sounds that would fit in every occasion. Audi, for example, is currently absorbed in the task of creating an all-around soundscape for the E-Tron GT. It is mixing 32 different sound samples to achieve their desired effects, ranging from RC helicopter sounds to that of a cordless screwdriver. Ford's Mustang Mach-E does something similar, but with heavy inspiration from the practical sound effects as seen in popular sci-fi, such as Star Wars.
Mercedes-Benz, however, remains committed to making as many choices as possible for those driving their EQ line of vehicles. More soundscapes are currently in the works. In fact, over 120 members of staff are on testing duty for these prototypes for the next upcoming models.
Trials in Europe and the US
The EQ line is already available in Europe, but its US debut has been delayed due to higher demand in Europe. Current import difficulties and trade policies may also be a factor contributing to this setback. Despite this, its arrival in the US is expected to carry on in 2023. Mercedes-Benz had originally intended for the EQC model to be their flagship offering in America.
In late 2019, they had announced that it will arrive early in 2023, and even gave it a starting price of $68,895. This was retracted only weeks later. Instead of the EQC, the EQS sedan will be the first EQ electric car to hit US shores. The EQC's arrival in the US may also be delayed until 2023, as the mid-cycle update will likely come before it can be cleared for delivery to the country.
The EQS will be based on a dedicated EV platform, unlike the EQC which is based on the GLC SUV. Hence, the EQS will have better mileage thanks to its bigger battery. At almost 400 miles on a full charge, it is nearly double that of the EQC's 200. The EQS's performance in both Europe and the USA will inform the development of further Mercedes-Benz EVs, such as an EQS SUV and an EQE sedan.