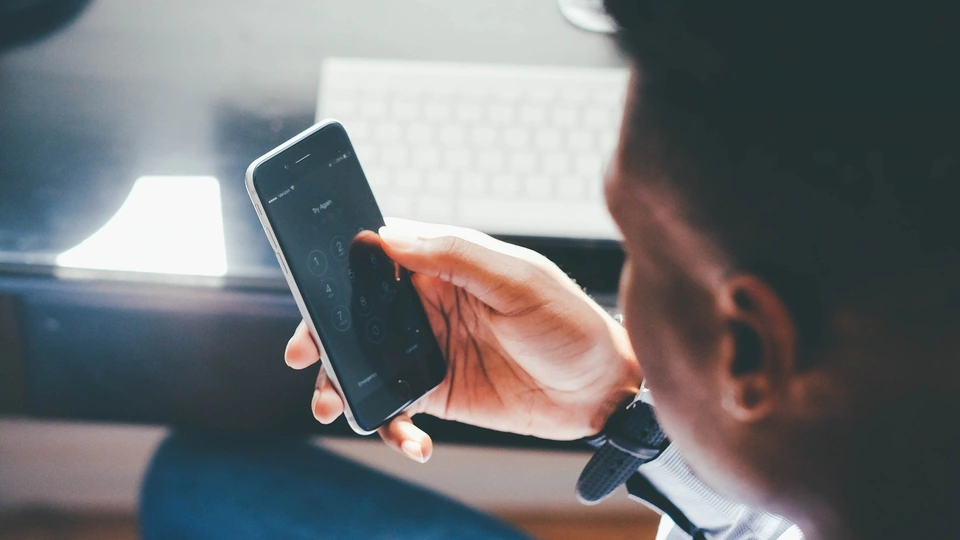 It's very tiring when you finally set your ringtone on your phone and get someone to call you so you can hear that melody, but that melody is cut off halfway through.
At that point, it's totally justified to want to start World War III because you don't know how to fix it.
However, the next time your annoying ex or boss calls you and you wish you didn't answer them and then lie about not being able to answer the phone, we have good news for you. Instead of just hanging up, listen to your favorite song by Beyoncé or Shakira all the way, and we'll explain how.
How long does a phone ring?
The duration of a call is usually between 20 and 30 seconds before it leads to a voice message. For Android users, it is 30 seconds, and for iPhones 20 seconds.
But if you want to change the duration of the call before it switches to voicemail, here's how to do it:
Step 1
Find out if your phone provider has a customer number you can use to change this. In order to extend or reduce the length of the ringing time of your telephone, it is sufficient to call the number of your provider and tell him how long you would like it to last.
Step 2
Simply get an iPhone.
Of course, this is a joke. iPhone users can extend the length of the call to 40 seconds before the voice message. If that's what you want, but you have Android, unfortunately, that option is not possible.
What is the maximum length of a ringtone allowed on an iPhone?
The iPhone offers its users the possibility to extend the duration of their calls with a single call to the technical service. All iPhone devices have an automatic default ring duration of 20 seconds.
This can be extended to an additional 10 or 20 seconds only if you call technical support and request that option. After that AT&T will allow you the full length of 40 seconds.
The longer the call, the more time you actually get to pick up. I know it sounds trivial, but imagine racing with your voicemail every time.
For example, your mom calls you, but your phone is at the bottom of your backpack. By the time you take it out, more than 20 seconds have passed and you're doomed to a voicemail. And after listening to the message you have to call your mom again in order to answer her. Too complicated for something that can take 10 seconds out of your day to avoid a similar situation next time.
What is the maximum length of a ringtone allowed on an Android?
Actually, there is no limit on Android. It sounds great? Well, there is a catch.
Regardless of the fact that there is no limit, your ringtone can last only 20-30 seconds. Therefore, shorten your favorite song to your favorite part in order to hear it. Or simply personalize multiple songs.
And to personalize the tunes, just visit ZoneRingtones.com.
How do I change a ringtone – iPhone/Android
If you want to change your custom ringtone on Android, follow the process below. It is important to say that it all depends on which Android you are using.
Step 1
Transfer the MP3 audio file to the Ringtone folder on your phone, which you can also do on your computer.
Step 2
Once you've done that, it's enough to go to Settings, then to Sound and then finally to Phone Ringtone.
Step 3
You need to select the option My sounds and there select the melody you want to set as a ringtone.
Step 4
By pressing the plus (+) key, the Save option will appear and you will confirm it.
If your tune lasts more than 40 seconds, you will need to shorten it, but we have already told you that.
For iPhone users, this process is much more complicated. With Apple's iTunes, you will be able to download the song you want on Windows PC and Mac.
Step 1
Download iTunes if you don't have it on your computer.
Step 2
Once you've done that, you need to add the song you want to set as your ringtone to your library.
Step 3
Connect your phone to your computer.
Step 4
After that click on the option that says Manually manage music and videos. Then you will press the button DONE and APPLY.
Step 5
Go back to your library on iTunes and choose your tune.
Step 6
You need to click on the title of the song where in the tab Options you will choose the beginning and end of your melody. The length should be up to 30 seconds.
Step 7
After that click on File, then CONVERT and finally CREATE ACC VERSION.
The format of your file MUST BE m4r, otherwise, the whole process was in vain. Too many steps for what could be a simple job. If it's not very clear to you, we advise you to watch the tutorials on YouTube.
How long does the phone ring when someone blocks you?
You can find out if someone has blocked you very easily. If you want to call a person and their phone only rings once and then they transfer you to voicemail, we have bad news for you. You've definitely been blocked.
There are other ways through messages. However, it is not so rare that when you call someone who has blocked you, you will receive an automatic response that the user is not available at the moment.
Conclusion
Now that you've learned how to change the length of a call on your phone and your ringtone, it's time to start looking for ringtones. If you want to stand out in your company, personalize your tunes. Even if you chose a tune that is a hit song on all the billboards or good old hits, you sure know how to have a good time.