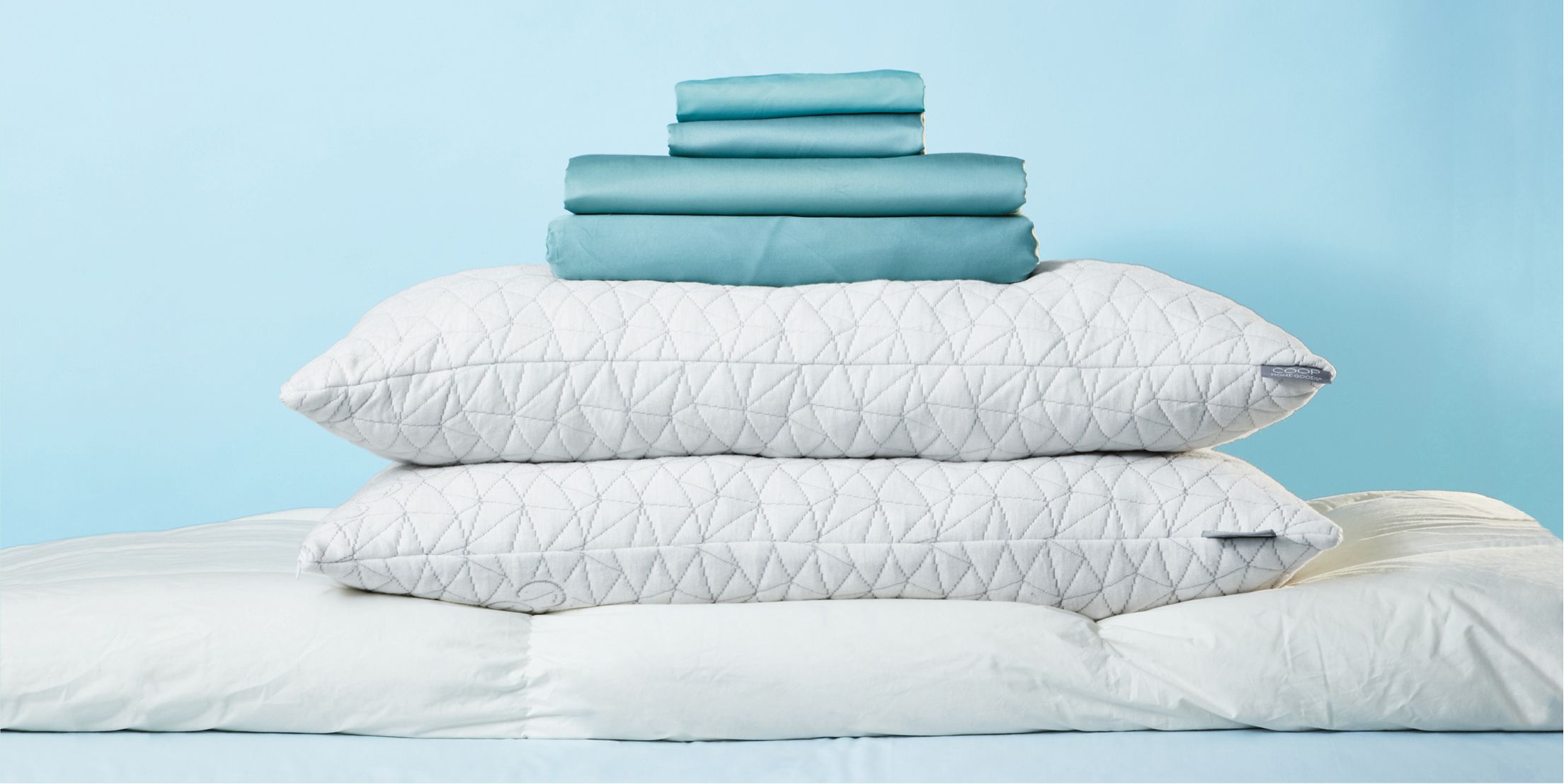 Are you in search of the perfect flat sheet to complete your bedroom set? Many people are unaware of the variety of materials available for selecting the right flat sheet. In this blog post, we'll delve into the comfort of cotton, the luxury of silk, and the versatility of other options.
Additionally, we'll provide tips on selecting the right flat sheet for you and how the right material can ensure a good night's sleep. By the end of this post, you'll have the knowledge and inspiration you need to choose the perfect flat sheet for your bedroom.
The Versatility Of Material Options
When choosing the right material for your flat sheets, you have a lot of options. From cotton and silk to bamboo and flannel, each type of material has its own unique benefits and qualities. It's important to carefully consider your preferences before making a decision. Let's look at the different materials available and their pros and cons so you can choose the perfect bed sheet for you.
Cotton is a popular choice due to its lightweight feel and breathability. It retains its shape even after washing, making it ideal for those who want a durable flat sheet.
Silk is the ultimate luxury in bedding, though it can be expensive. It is highly breathable and helps regulate temperature throughout the night. It is also hypoallergenic, making it ideal for those with sensitive skin or allergies.
Other materials include flannel, wool, microfiber, bamboo, linen, and polyester. Each has its own pros and cons, so be sure to consider them carefully, along with factors like thread count, weave pattern, and cost when selecting your material. Whatever you choose will provide comfort throughout any season and add style to your bedroom décor.
Choosing The Right Flat Sheet For You
When it comes to choosing the right flat sheet for your bed, there are many options available. However, how do you know which material is best for you? From cotton and silk to the latest innovations in bed sheet materials, a lot needs to be considered when selecting the right flat sheet. This overview covers different materials available, including their pros and cons.
When choosing a flat sheet, it's essential to consider your personal preferences and needs. If you're looking for something soft and luxurious, silk might be the way to go. If you're looking for something more durable and budget-friendly, cotton is a great option. If you're looking for something eco-friendly, bamboo or linen might be the best choice. It's also important to consider factors such as breathability, moisture-wicking properties, and hypoallergenic properties.
When choosing a flat sheet material, thread count is also important since it indicates how densely woven each individual strand of fabric used in construction was. Higher thread counts usually indicate smoother fabrics that feel softer against the skin than lower ones do! Similarly, weave type also matters – different weave types can affect how comfortable your sheets are, so make sure to read up on them before making any final decisions about what kind of sheets would suit your needs best.
No matter what type of bedsheet material you choose – whether it's classic cotton or something more modern like bamboo blends – keep these considerations in mind when selecting your next set:
– Quality & durability (how often will I need to replace my sheets?),
– Cost & pricing comparisons between different materials (how much does each option cost?),
– If the type/material suits my particular bed (what type/size am I working with?)
– Finally don't forget about thread count & weave types since these two factors play an important role in determining just how comfortable our beds will feel after we've made all our decisions so take note whenever possible!
A Good Night's Sleep Starts With The Right Material
Getting a good night's sleep starts with having the right material. When it comes to purchasing flat sheets, there are many options available. From cotton to silk, each type of fabric can offer different levels of comfort and durability. And with so many choices, it can be difficult to know which material is right for you.
Cotton is one of the most popular materials used in flat sheets because it is durable, breathable, soft, and easy to care for. Egyptian cotton is considered the highest quality because it has extra-long fibers that create an incredibly soft feel and superior durability.
Silk sheets will give you an incredibly luxurious feeling but might not be ideal if you want something more practical. They require special care such as hand-washing only in cold water and line drying away from direct sunlight exposure to keep them in top condition over time.
Linen sheets are lightweight but will require ironing before using them while microfiber sheets are incredibly soft yet lightweight. Making them perfect if your main concern is comfort without worrying too much about their longevity over time compared to higher quality fabrics like Egyptian cotton mentioned previously.
Finally, don't forget about environmental considerations when shopping around! Flat sheet materials come from different sources so make sure you research where they come from before committing. Some companies use organic materials while others may rely heavily on synthetic chemicals during production. This could potentially have an impact both on your health and well-being, plus the environment overall. With that said, take all these tips into consideration next time you're looking for new flat sheet sets! You'll soon find yourself getting better sleep knowing that you chose the best material possible!
In A Nutshell
Choosing the right flat sheet for your bed is an important decision. Whether you choose cotton, silk, or another material, it is important to understand the pros and cons of each fabric type and select the one that best suits your needs.
Consider factors such as quality, durability, breathability, texture, care instructions, and cost to make sure you are getting a high-quality product that will last. With the right knowledge and research before purchasing a new set of flat sheets, you can guarantee a good night's sleep!