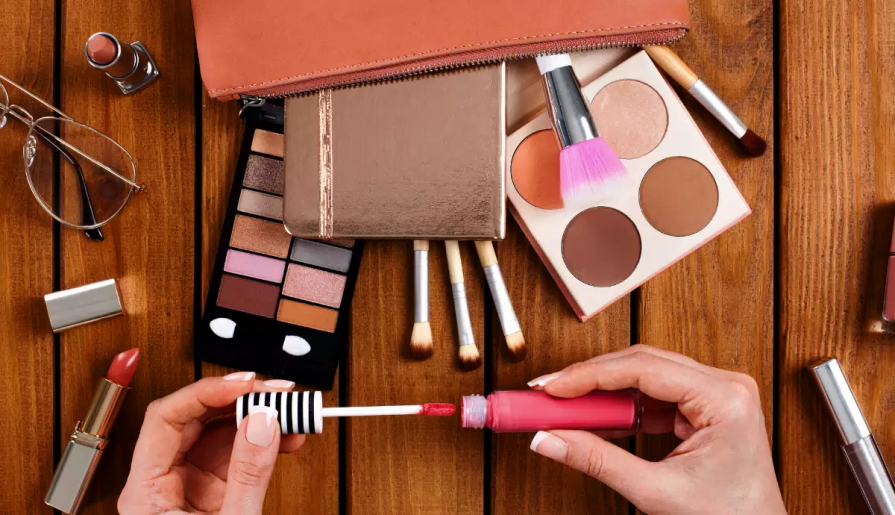 Makeup is an essential part of many people's daily routines. It can enhance our features, boost our confidence, and help us look our best. However, with so many makeup products available in the market, it can be overwhelming to know what to buy and how to use them.
In this blog post, we'll explore must-have makeup products and provide tips on how to use them to create a variety of different looks.
Foundation
Foundation is the base of any makeup look. It evens out our skin tone, covers blemishes, and creates a flawless canvas for the rest of our makeup. Here are some tips for choosing and applying a foundation:
Choose The Right Shade – This is the most important step in finding the perfect foundation. Test the shade on your jawline in natural light to ensure a seamless blend between your face and neck.
Find The Right Formula For Your Skin Type – If you have dry skin, opt for a hydrating or dewy foundation. If you have oily skin, choose a matte or oil-free foundation.
Apply Foundation With A Brush Or Sponge – Use a brush or sponge to apply foundation for a seamless finish. Start in the center of your face and blend outward.
Concealer
Concealer is a makeup product that can work wonders in hiding imperfections such as dark circles and blemishes. To use concealer effectively, you need to follow some tips. First, choose a shade that matches your skin tone or is one shade lighter to brighten up the under-eye area.
You should also consider using different types of concealers for different purposes. Liquid concealers work best for under-eye circles, while cream or stick concealers work better for blemishes. When blending concealer, use a brush or your fingers to blend it seamlessly into your skin.
Powder
The powder is a must-have makeup product that helps set the foundation and control shine. To apply powder correctly, choose the right type of powder. The translucent powder works for all skin tones, while tinted powder can provide additional coverage.
Use a fluffy brush to apply powder to your T-zone and other areas prone to shine. After applying the powder, press it into your skin using a powder puff or a dense brush to achieve a long-lasting finish.
Blush
Blush is another makeup product that can add color and dimension to the face. To achieve the best result when using blush, choose a shade that complements your skin tone and gives you a natural-looking flush. Apply blush to the apples of your cheeks, blending outward. Before applying blush, tap off excess powder from your brush to avoid a heavy-handed look.
Moreover, layering blush over powder can provide additional coverage and help keep makeup in place. For best results, choose a cream or liquid blush and gently pat it into the skin with your fingers. This will give you a dewy finish, perfect for adding definition to the cheeks.
Mascara
Mascara is a must-have product for many people as it can make our eyes look more awake and defined. Here are some tips for using mascara:
Choose The Right Formula – Waterproof mascara is perfect for humid or rainy days, while volumizing mascara can make your lashes look fuller.
Wiggle The Brush – Start at the base of your lashes and wiggle the brush as you move upwards for maximum volume and definition.
Lipstick
Lipstick is a finishing touch to any makeup look that can change the whole vibe of the look. To use lipstick effectively, choose the right shade that complements your skin tone and the overall look you are going for. A lip liner can help prevent lipstick from bleeding and create a crisp line. Apply lipstick with a brush for a more precise application and to prevent smudging.
Wearing lipstick can also be a confidence booster! Give yourself a little pep talk in the mirror before applying your lipstick and let it be your reminder that you are capable, beautiful, and strong.
Makeup can be a fun and creative way to express ourselves. However, it can also be overwhelming if we don't know what products to use or how to use them. By following these tips and investing in some must-have products, you can achieve simple, natural, or even waterproof makeup looks. Remember to choose the best makeup products for your skin type and preferences, and with practice and experimentation, you'll be able to create any look you desire.