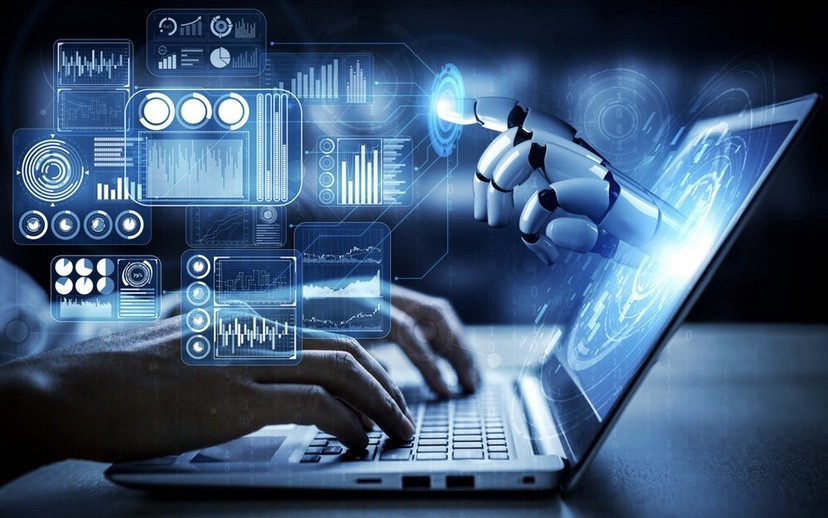 The crypto world is expanding every year as many investors and traders are getting into it. Blockchain technology is not a new concept for anyone who knows about virtual assets. But machine learning implemented in the technology is a new thing to determine.
There are common issues of security, transparency, efficiency, and utilization of cryptocurrencies and blockchain technology. But machine learning is a solution to these problems. Before you get into this field, you must understand the importance of machine learning in the crypto world.
You must put some research efforts into deciding whether you should opt for it. Undoubtedly, this technology can solve various problems that can occur while investing and trading digital currencies. But it is necessary to know the significance of machine learning thoroughly to attain more profits.
Problems that One Can Solve by Machine Learning
1. Better Techniques of Trading
Nowadays, investing and trading in two famous cryptocurrencies is common, i.e., Ethereum as well as Bitcoin. But other thousands of digital currencies exist in the crypto market for successful trading on different reliable exchange platforms. You can operate bots to trade virtual assets that can run in-built machine learning complex algorithms.
By using the bot, it is easy to analyze the crypto market and update yourself with the recent updates. The market stays active all the time, but you cannot actively trade all the time. The bot can help you do such things. You cannot miss any opportunity of making money if the bot is on duty.
Therefore, trading becomes easy, even for a beginner. The procedure is also known as Reinforcement Learning. It is quite challenging to acquire the desired feedback because people are still experimenting with it. But it is the quite a perfect approach for creating trading techniques and gaining money.
2. Optimization of Mining Methods
The crypto mining process involves the usage of high-end resources and power to evaluate complex mathematical algorithms to get an asset. It is easy for a miner to solve complicated functions by making all the valid and verified pending transactions. In the end, miners will get the rewards by attaining the crypto asset.
If you use a powerful computer system, you will easily solve complex problems. With the help of machine learning, it is pretty easy to optimize your mining strategies. It is quite simple to hijack the resources and use them for mining. The more you mine in less time, the more rewards you will get. It is not easy to create a representative model because of the dynamic blockchain network.
3. Easy to Handle Cryptojacking
By operating machine learning, you can expect high security while trading and mining processes of cryptocurrencies. It is easy for cryptojackers to hijack computer resources for mining digital currencies. Hijacking involves sending malicious programs to the targeted computers through the crypto network.
But machine learning can handle such issues and prevent cryptojacking. By using the machine learning technology, it is easy to detect malicious programs that can hijack one's system. The worldwide researchers are still experimenting with robots and operate machine learning to prevent cryptojacking. If you want to do safe trading, then you can visit https://bitcoin-prime.app/.
Machine Learning Benefits
• It is easy to authenticate your account if you are an authorized user. If you observe any changes in the blockchain, you can authenticate your account without further verification.
• By using machine learning, you can enhance trust and levels of security.
• It is important to ensure all the terms for better sustainability by integrating the ML model.
• It is easy to adapt to the blockchain environment by the bot. The investor does not require to do anything.
•  The user can extract crucial data by operating the readymade models. The data is quite analyzed for trading.
• Due to the blockchain traceability, it is quite simple to determine whether the hardware and ML models can easily diverge into them. The diversion will help them provide a learning path that can easily help them adapt to their environment.
• The payment mode can become real-time if it is involved in the blockchain environment. It can happen if you use machine learning.
What are the ML Applications Connected with Blockchain?
1. Better Customer Service
By using ML models, it is quite simple to provide better customer service. It is quite essential to ensure customer satisfaction, and it is possible with the ML model. By using a particular framework, we can enhance the customer service quality and make consumers happy. The blockchain-based application can make customer the service efficient and better.
2. Data Trading
It is quite simple to trade cryptocurrencies by operating the models of machine learning. These models can manage to develop data routes and operate them for encrypting and validating the data. An investor can make enough money through data trading, and hence, it is a useful application to make profits.
3. Product Manufacturing
Nowadays, many big companies deal with digital currencies and blockchain technology to make big transactions every day. Such a complex infrastructure provides better security and transparency. A trader can easily make easy plans for the maintenance. The process of machine learning is quite important for item testing and also automating the process of quality control process.
4. Smart Cities
If anyone wants to improve their living standards, it is better to live in a smart city. The cryptocurrencies using blockchain and ML model can help developing a simple city into smart and efficient.
5. Surveillance System
When it comes to security, everyone is quite concerned about this thing. The rate of crime is constantly increasing. But by operating machine learning, a trader dealing with crypto assets is safe .
Final Thoughts
It is important to understand the working of the technology, i.e., machine learning in the crypto world. Nowadays, people use crypto assets for investment, trading, shopping, tipping, etc. Operating ML models can make it simple to attain security, efficiency and transparency. It is still a discussion of research expecting better results in the future.