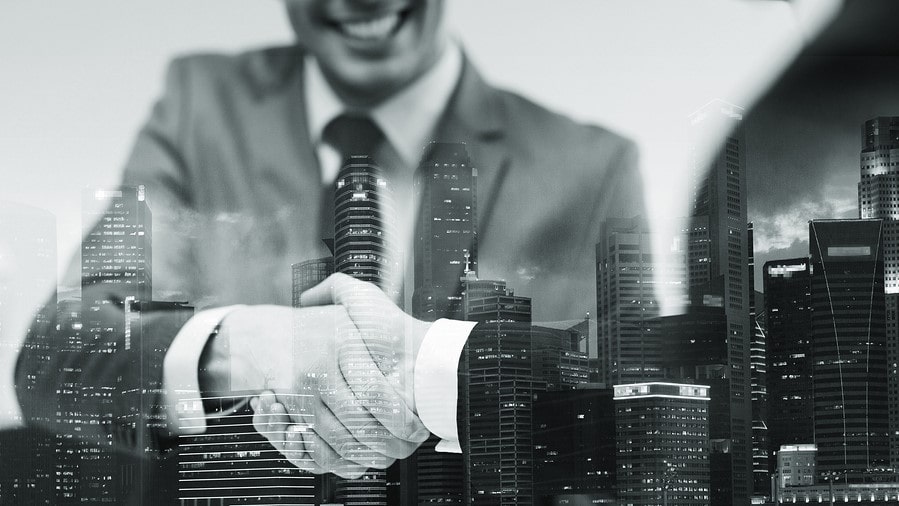 Canada is a respected jurisdiction that offers access to excellent banking, US, Canadian, and EU markets, and zero taxation for those who derive 100% of their income abroad. What is more, you can set up an LP in Canada in a matter of several days! You will enjoy enhanced confidentiality (comparable to the level provided by offshore jurisdictions) as Canada does not disclose information on beneficial owners or keep it in any register. Interested?
The province that offers these attractive conditions is Ontario, and we would like to invite you to our portal called International Wealth to read a detailed article on Ontario limited partnership rules and take advantage of our knowledge base of posts written by professionals. Our experts help entrepreneurs from all over the world open companies and accounts in different jurisdictions on a regular basis!
You can follow the link and book an individual session with one of our experts. You will get any clarifications and explanations you may require, and we will help you get a fully operational business in Ontario, Canada, in several days. You will not need to apply much effort: just collect the documents, and we will complete all the administrative procedures for you. We are just a click away!
Why Ontario?
This is one of the best-developed provinces in Canada, and no wonder many businesses are concentrated here. Toronto, a megalopolis with 5,500,000 residents, and Ottawa, the capital of Canada, are major points of attraction for businesses. We offer Ontario as a major business center that offers excellent conditions for non-residents.
Registered Address
If you register a business in Canada as a non-resident, you will need to have a registered address in Ontario where official correspondence will be sent.
We can help you get an address for your needs. If you buy a turnkey package that includes partnership registration in Ontario, a registered address for one year will be included.
Mind that if you need a physical office in Ontario for your business needs, we can assist you in renting premises on good terms at an additional fee.
Partnership Organizational Structure
You can start a Limited Partnership or a General Partnership.
A Limited Partnership is the most popular form of business. It should contain at least one general partner (a partner that bears full liability for the entity's activities, including with his/her personal property) and at least one limited partner (this partner's liability is limited by his/her contribution to the partnership).
A General Partnership is an entity where all partners have an unlimited liability. Banks prefer general partnerships due to their higher transparency. GPs are usually registered for consulting services, web design, online sales, and similar purposes.
The partners may reside in any country, and they can be individuals or legal entities.
Ontario Partnership: Gains
Canada is a reputed jurisdiction, and this fact will add weight to your business
You can reside in any country and register a partnership in Canada
Benefit from Canadian banking if you use professional nominee service
If you generate 100% of your income outside Canada, you are not liable for income tax
The partnership capital has no minimum or maximum threshold
You will not pay corporate tax
There is no need to submit tax returns or hire auditors for your partnership.
Canadian Partnerships: Tax Rates
An Ontario partnership is not regarded as a legal entity in Canada, so it is not taxable. All income is declared in the partners' tax returns that they submit in the respective countries of their residence. If no profits are generated in Canada and all partners are residents of other countries, you have no need to declare anything in Canada or pay any taxes.
If any partner is a resident of Canada, it simply means that this individual or legal entity files tax returns in Canada and pays the taxes at the tax rate applied locally.
Opening a Corporate Account
If you are planning to set up a Canadian bank account, it is better not to have an offshore company as a partner (or it will take much more effort).
It is highly recommended, though, to have an individual who is a resident of Canada as a nominee among your partners as it will considerably simplify your interaction with local banks. You will be able to conclude a relevant agreement with him or her so that all the rights would be ceded to you and your partners.
If you have a resident partner in Canada, we will be able to use our special arrangements with local banks and identify all foreign partners remotely (via videoconferencing or using certification by a Canadian notary).
However, opening a business account in Canada is not mandatory. We can recommend other US, European, and Caribbean banks to you, as well as reliable payment systems.
If you want to start your business quickly, we have a special offer for you: ready-made partnerships with an existing bank account!
All you will have to do is pass our due diligence check and get a fully operational partnership with a bank account on the same day! You will be able to immediately launch your business activities, and we will have to amend the partnership agreement and communicate the new details to the bank.
Accounts in USD and Foreign Currencies
The USA and Canada have strong ties, and this extends to the banking sector: you will hardly find a Canadian bank that does not offer accounts in USD (in addition to CAD, of course). What is more, transfers between US and Canadian accounts are cheaper as there is no need to use SWIFT.
However, if you need a bank account in euros or another currency, you'd better look for another jurisdiction: (Canadian banks (much like US ones) do not open accounts in euros. Don't worry, though: we will propose many other jurisdictions to you where you can open a multi-currency account and enjoy quick settlements with your counterparties from all over the world.
Conclusion
Please click on the above link to visit our portal and look at the step-by-step procedure for starting a partnership in Ontario, Canada. Do not hesitate to book a session with our experts to considerably simplify the whole process for you: you can focus on your business while we deal with all administrative tricks for you!