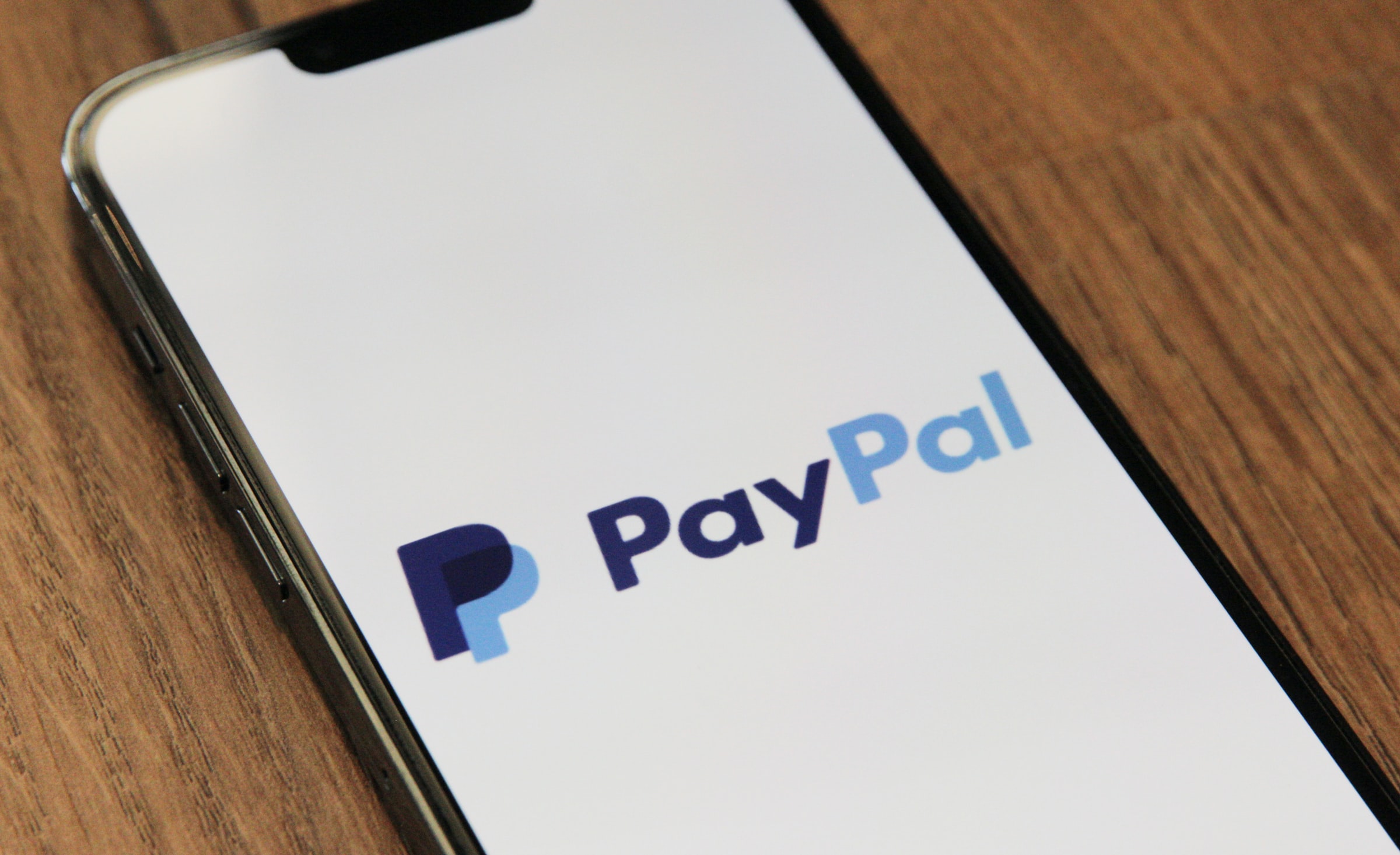 This work has weighed the reliability of PayPal in buying Cryptocurrencies. Readers will find in this work the major advantages of buying Cryptocurrencies using PayPal. We have further added the list of ten best exchanges where traders can buy cryptocurrency using PayPal. However, not all countries accept the Paypal method of payment and so we have further provided the lists of countries where one can buy Cryptocurrencies using PayPal.
Introduction
The increasing population of cryptocurrency traders across the globe has placed strong demand on various crypto exchanges to provide multiple options for buying and selling crypto on their platform. Most exchanges today have employed PayPal Services among other options for buying and selling crypto. This electronic means of payment makes it possible to pay for goods and services online within an instant. This is no doubt what most crypto traders desire today. Many users who are not yet familiar with the PayPal system of payment have been wondering about the reliability of this payment medium and how they can proceed to employ it; for buying and selling crypto in their country. We have taken count of these worries in this work. Hence, we have provided deep insight for our readers on the means of modus operandi of the PayPal system of payment, its reliability, regulations, and other requirements to be fulfilled, to use the PayPal payment system for buying and selling Cryptocurrency.
What is Paypal?
PayPal is an online financial service provider that bridges the payment gap between buyers and sellers, making it possible for users to pay for their purchased products and services, irrespective of their locations, through end-to-end encryptions. The name PayPal has been used to summarize the services offered by this company which when rendered in full, means Pay your Pal (PayPal). PayPal enables easy peer-to-peer money transfers among thousands of connected users and has become today one of the fastest means of payment on various crypto exchanges.
History of PayPal
PayPal was founded in 1998 by Max Levchin and Peter Theil with the brand name Confinity. It later adopted the name PayPal a year after in 1999.
PayPal was made public through an IPO in 2002. It was later incorporated by eBay as one of its payment options and since then, PayPal has become one of the most popular payment methods used in the United States and other parts of the globe.
Is PayPal registered and Regulated?
PayPal is a registered company in the United States as a financial service provider. To this end, the company is subject to the rules and regulations guiding the financial industry within the United States.
In 2008, PayPal obtained a Luxembourg banking license; which following the European Union law; permits it to render financial services throughout the EU countries.
Again, PayPal is registered in Australia as an authorized deposit-taking institution (ADI). This means the company is subject to all the banking laws guiding this continent.
Finally, Paypal is registered in Singapore as a financial service facilitator.
Does Paypal have any physical office and headquarters?
PayPal has its major headquarters in Singapore. It also has other operating offices in Europe, particularly in Luxembourg. Its corporate headquarters are situated in the North San Jose Innovation District of San Jose, California. Moreso, PayPal has an operation center established in La Vista, Nebraska. From here it has spread its tentacles and offices to other countries including Arizona, India, Germany, Texas, Ireland, China, Malaysia, etc.
Understanding PayPal Services: How does Paypal Work?
PayPal payment system uses end-to-end encryption to make it possible for users to pay each using their mobile devices. Thus, private individuals and companies can both buy and get paid for their products and services through PayPal transfers. To do this, both parties need to install the PayPal mobile app which links users together and makes them easily identifiable through their registered email and phone numbers.
Furthermore, PayPal provides each user with a unique wallet ID for receiving payments usually denominated in US dollars. Also to make payments, users will need to link up either their bank account, Credit, or Debit Card to the platform to deduct the desired amount for making payments. Often, PayPal charges a little fee for receiving money from other countries but is always free for sending money within the country and for buying products online. This is only when there is no need for currency conversions.
A simple guide on how to create an account with PayPal
To create a PayPal account, you will need a mobile device with a strong internet connection, such as a phone or Laptop. We have provided other details on how to create a PayPal account below:
Step 1: Download the PayPal app from Playstore or App store
The first step in creating a Paypal account is by downloading their application via Playstore for Android phone users and through Apple store for iPhone and Mac users. A strong internet connection would be required for easy download.
Step 2: Sign up for an account with PayPal
The next step after downloading the app is to click on the "Sign Up" menu which displays on the app during the first login. Here one will be required to provide his correct name details, country, phone number, address, password, etc.
Step 3: Select Account type
Often PayPal provides two different types of accounts to choose from such as: "Personal Account" and "Business Account". The user is to decide the type of account he/she prefers.
Step 4: Add deposit method
The final step after one has completed the registration process is to add a deposit method. Here, one would have to link up either his bank account, credit card, or debit card to transfer funds to his PayPal account. To do this one will be required to provide his bank account details or his card details in the options provided.
Step-by-step guide on how to buy Cryptocurrencies with PayPal
Buying Cryptocurrencies with PayPal is always very easy for traders who already have a PayPal account.
We have provided below some simple steps to follow to buy cryptocurrency from an exchange using PayPal. For more infor you can visit azcryptoexchanges.com.
Step 1: Sign up an account with the exchange
The first step for buying Cryptocurrency through PayPal is to sign up an account with an exchange that accepts payments through PayPal and next complete their account verification processes. We have provided in this work also the list of the ten best exchanges that accept payments via Paypal for the reader to choose from.
Step 2: Fund your PayPal account
To buy Cryptocurrency from an exchange using PayPal, you will have to make sure you have funded your PayPal account with the exact amount of Crypto you wish to purchase including the little charges too. This is very important to avoid failed transactions.
Step 3: Transfer Money to the exchange via Paypal
The next step after ensuring that your PayPal account is already funded with the desired amount is to proceed to transfer to the exchange. Here you will need to generate the transactions reference by logging into your account on the exchange and selecting the deposit method as PayPal. Then click on the exchange QR code for receiving payment via Paypal and press the "Scan/Pay" button to redirect you to your PayPal account to make the payment.
Step 4: Place your order for the desired Cryptocurrency
The final step after funding your exchange account with the amount of cryptocurrency you wish to purchase is to proceed to the spot trading options to buy your desired Cryptocurrency. Here, you will have to search for the cryptocurrency you wish to buy and click on it to display the market orders for you to select from and place your order.
List of best ten exchanges to buy Cryptocurrency using PayPal
eToro
Binance
Capital.com
LocalBitcoins
Markets.com
xCoins
Wirex
Uphold
Coinbase
Paxful
Can I buy Cryptocurrencies directly from Paypal?
No, PayPal does not offer crypto services at the moment. However, you can only use PayPal to make payments for the purchase of cryptocurrency on your favorite exchange that accepts Paypal deposits.
Are Paypal services available in all countries?
PayPal services are currently not available to all countries. Some countries have prohibited their citizens from sending and receiving money through Paypal based on their prevalent monetary policies. We have provided below the list of countries that allows citizens to send and receive money via Paypal.
List of countries that accepts Paypal transaction
Andorra, Argentina, Bahamas, Bahrain, Bermuda, Botswana, Cayman Islands, Chile, China Colombia, Costa Rica, Croatia, Dominican Republic, Ecuador, El Salvador, Faroe Islands, Georgia, Greenland, Guatemala, Honduras, Hong Kong SAR, China, Iceland, India, Indonesia, Israel, Jamaica, Japan, Jordan, Kazakhstan, Kenya, Kuwait, Lesotho, Malaysia, Mauritius, Mexico, Moldova, Monaco, Morocco, Mozambique, Oman, New Zealand, Nicaragua, Norway, Panama, Peru, Philippines, Qatar, Saudi Arabia, Senegal, Serbia, Singapore, South Africa, South Korea, Taiwan, Thailand, United Arab Emirates, Uruguay, Venezuela, and Vietnam.
Advantages of buying Cryptocurrencies with PayPal
Fast transactions: PayPal's payment method is very fast and often completed within an instant. Hence, many crypto traders find it most convenient for buying and selling crypto from various exchanges.
Secure transactions: PayPal uses several features to safeguard the user's account. Often two-factor authentication details are required to approve any payments on Paypal. This makes it very difficult to hack one's account.
Easy to use: The processes involved in making payments via Paypal are very easy as long as one has verified his account with both PayPal and the receiving exchange. Here, all the sender needs to do, is to scan the exchange QR code and proceed to send the required amount. Also, PayPal saves the user's card information after the initial linking to make it easy for subsequent payments.
Low charges and often Free transactions: Making payments with PayPal is usually free when both users are in the same country. The only applicable charges are for payments requiring currency conversion. Here, PayPal charges a little fee for converting from one currency to another.
Opportunity to use PayPal Credit Card: PayPal provides its users with a branded credit card for making payments across the countries. Often users who request payment cards are provided with branded MasterCards for limitless payments.
Disadvantages of buying Cryptocurrencies with Pay Pal
There are a few disadvantages associated with buying Cryptocurrencies with PayPal. We have discussed them below:
Restricted in some countries: PayPal services are not open to all countries. Some countries can only receive money through Paypal but are prohibited from sending through it. While others can neither receive nor send funds via Paypal.
Poor Customer Services: Often users complained about the delayed response coming from their customer's services. Well, some believe it is due to the high network of users sending complaints at the same time.
Freezing of accounts: PayPal is known to freeze users' accounts for violating their policies which are stated as the terms and conditions for using PayPal services. Users are therefore advised to read these terms and conditions for using the PayPal services very well during their registration process.