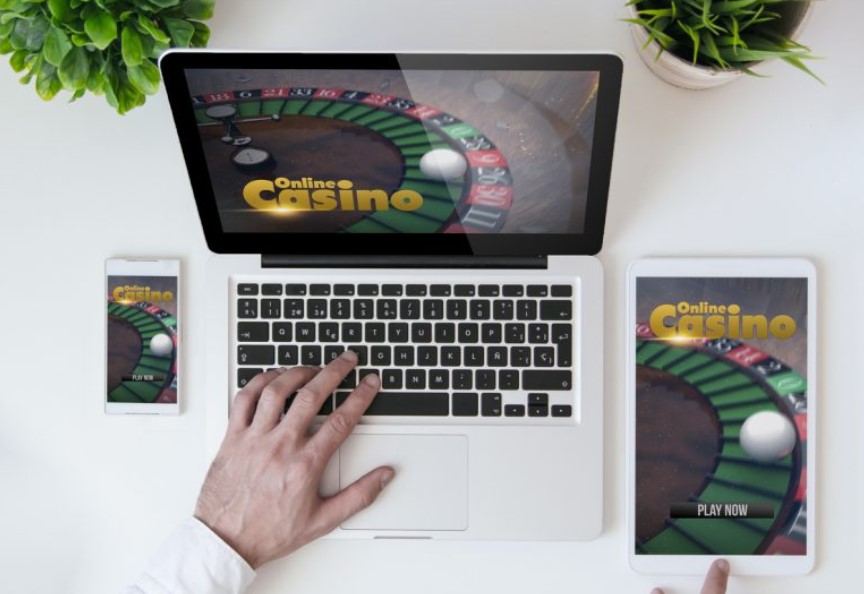 The coronavirus pandemic has changed our lives overnight. Suddenly, we were advised to limit contact with other people, most companies had their employees work from home, and at a certain point, we found ourselves in a lockdown that forced us to stay at home.
There wasn't much we could do to entertain ourselves during this time. Some started exercising, others adopted a new hobby, but most people turned to the Internet. It is the main reason e-commerce stores have blossomed during the pandemic. But what happened with the online gambling industry? This is what we will explore in this article.
Increased number of players
As it is to be expected, the number of online casino players has drastically increased over the last couple of years. First of all, all brick-and-mortar establishments were closed at a certain point, so people turned to the alternative – online gambling. Also, these games were another way people could entertain themselves. We are talking about the individuals who visited these websites for the first time during the pandemic.
They were quickly bored by shopping, and they wanted to try something new, and online casinos were just a few clicks away. According to some studies, this industry saw a 225% increase of first-time players. Obviously, not all of them invested big bucks and continued playing these games, but when it comes to the statistics, they were there.
Furthermore, these platforms have noted a significant increase in poker players (43%). It is why poker became the most popular game online, and all the platforms that enable the players to enjoy it have seen a surge in the number of visitors.
There are two reasons for this. Firstly, poker has always been one of the most popular casino games, and since people couldn't visit traditional establishments, they turned to the online version of it. Secondly, due to the coronavirus, many sports games were canceled, so people didn't have anything to bet on, so they found another form of entertainment.
What about sports betting?
While on the subject of these events, we have to discuss the impact of the pandemic on this type of betting. As already mentioned, all events were canceled during the initial lockdown, which is why players turned to games such as poker.
However, once the authorities allowed these events to take place, there was another restriction. In the beginning, no audience was allowed, and then the number of people was restricted. The latter one is still true. So once again, people were stuck at home, watching the games on TV, which is another reason why live sports betting increased in popularity.
Let's not forget about virtual sports. Well, it is not surprising that these witnessed a massive surge in the number of players and bets. Almost immediately, companies noted the 30% increase of people visiting their websites. Once again, there were no live matches, so people had to turn to the alternative, which was virtual sports in this case.
Platforms developed their content
Now that more and more people have been interested in online casinos, platforms had to step up their game. It is their chance to grow the revenue and attract more players, but this also means that the competition has become fierce. How can they persuade people to choose their website? Well, they have to offer something others cannot.
Due to this reason, online casinos have significantly grown the number of games players can enjoy. However, we are not talking only about the games but also their aesthetic design. Naturally, themes of viruses and bacteria, as well as apocalypses, have been prevailing. People are not only looking for another entertainment channel but also something that will capture their attention and boost their experience by making it more exciting.
How to choose the best online casino?
It doesn't matter if you are an avid fan of these platforms or a first-time player interested in learning how everything works. There are certain things you have to consider when choosing an online casino.
First things first, you need to think about the content you want to see and enjoy. What types of games do you find appealing? Are you looking for only one, or do you prefer switching between several of them? Generally speaking, people forget to take this into consideration, and they sign up for the platform they find, only to realize that it is not the right choice for them. Our advice is to start with a casino that offers an abundance of games you get to explore, such as www.n1casino.com.
Next, investigate the welcome bonus. Most online casinos offer this bonus to new members to boost their experience. For example, sometimes, when you sign up, you will get a certain number of free spins, or the platforms will match your initial investment. This is a great way for people to see if the platform is right for them without having to spend money. In addition, some of them even provide you with an opportunity to practice certain games and improve your skill before playing with others. Nevertheless, keep in mind that you need to carefully read the terms and conditions before signing up.
Furthermore, make sure they are licensed. This document doesn't only guarantee the safety of your private info, which we will discuss in a bit, but it means that the company follows all the industry's regulations and rules, and most importantly, that they offer fair gameplay. Almost all websites will display this license seal on their homepage. You should probably look for another platform if you cannot find it. Also, if they do not verify your account when you sign up to ensure you are of legal age, you should move on to the next one on your list.
In addition, check the encryption the page uses to guard your info. We are not only talking about personal data, but keep in mind that real money is used here, and you need to be certain that your assets are protected. Due to this reason, you should always go with the page that has the SSL certificate. It guarantees that all your information is safely stored, giving you peace of mind and a chance to enjoy the platform's content.