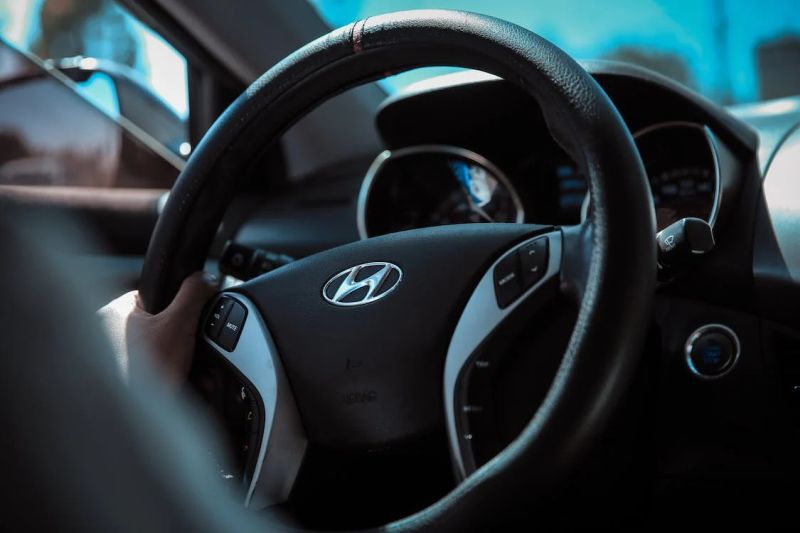 Did Hyundai Motor's yearly global sales hit 3.94 million vehicles in 2022? This car manufacturer has been providing quality vehicles to customers worldwide for decades now.
One of the many reasons why Hyundai cars have gained such popularity is because of their free maintenance program. This program offers several benefits that make owning and maintaining a Hyundai car more accessible and affordable.
In this article, we'll look into the details of the Hyundai free maintenance program and uncover its value for car owners. Read on to learn more.
Cost Savings
The most obvious benefit is the cost savings it offers to car owners. With this program, you won't have to worry about paying for maintenance services. This includes oil changes, tire rotations, and inspections for the first three years or 36,000 miles.
Not paying for these services out of pocket can also help with budgeting. This makes owning Hyundai SUVs or crossovers more affordable in the long run.
Peace of Mind
The free maintenance program also offers peace of mind to car owners. Knowing that your car is covered for maintenance can ease any worries about maintenance costs. This is beneficial for those who rely on their car for daily transportation.
Additionally, the program also includes a 5-year/60,000-mile limited warranty and 24/7 roadside assistance. These added perks provide further peace of mind, knowing that you are covered in any unforeseen issues with your car.
Genuine Parts and Trained Technicians
Hyundai's free maintenance program guarantees the use of genuine Hyundai parts. This ensures that your car receives reliable parts that are designed for your vehicle.
Moreover, all maintenance services under this program will be carried out by trained technicians. They have in-depth knowledge and experience in servicing Hyundai cars. This ensures that your car is in good hands and will receive top-notch care.
Increased Resale Value
The free maintenance program adds value to your Hyundai car, even when it's time to sell or trade-in. Potential buyers are more likely to choose a well-maintained car over one without these added benefits. This can increase the resale value of your car and potentially help you get a better deal.
Furthermore, this program is transferable to the next owner. This is applicable if you decide to sell your car before the coverage period ends. This adds value and makes your Hyundai car an attractive option for potential buyers.
Customer Satisfaction
Another key aspect of the maintenance program is the customer satisfaction it generates. By offering this program, Hyundai is committed to its customers' happiness.
The ease and affordability of the program translate into improved customer experiences. This enhances Hyundai's brand image and customer loyalty. As a car owner, this can give you peace of mind, knowing that the company is dedicated to ensuring your satisfaction.
Encouraging Regular Maintenance
The program also encourages Hyundai owners to maintain their vehicles regularly. Regular maintenance extends the life of the vehicle. It also ensures it runs at peak performance.
This commitment to routine upkeep helps preserve the car's integrity. It also offers a safer driving experience.
Additionally, regular maintenance can help identify any potential issues early on. This prevents expensive repairs down the line. It also ensures your car is always in top condition.
Environmental Benefits
Maintenance program also has environmental benefits. Regular maintenance helps keep cars running efficiently, reducing fuel consumption and emissions. This aligns with Hyundai's dedication to sustainable practices and reducing its environmental footprint.
By participating in the free maintenance program, car owners contribute to a greener and sustainable future. This adds value not only to the individual car owner but also to society as a whole.
Easy Accessibility
The easy accessibility of Hyundai's free maintenance program is a value-add for customers. It means that no matter where you are in the country, you can find a Hyundai dealership to service your car.
This universal coverage eliminates the inconvenience of finding a reliable service center. This is especially true if you are traveling or if you move.
Also, it ensures consistency in service quality, as all these car dealerships are trained and equipped by Hyundai. This level of accessibility and convenience further bolsters the appeal of the Hyundai brand.
Warranty Extension Options
To complement its free maintenance program, Hyundai also offers extended vehicle care for those looking for additional coverage. This provides coverages that go beyond the initial warranty period.
It gives car owners the flexibility and choice to extend their vehicle's warranty up to 10 years or 100,000 miles. This extension adds even more value, as it helps protect your car from potential repair costs for a more extended period.
A Commitment to Quality
The Hyundai free maintenance program reflects the company's commitment to quality. It showcases their confidence in the durability and reliability of their vehicles. This ensures that every Hyundai car owner enjoys an uncompromised driving experience.
This commitment imbues consumer trust in the brand, knowing that Hyundai stands firmly behind its products. The free maintenance program, in essence, becomes an extension of their quality assurance.
To help you reap all these benefits, visit Hyundai of San Bruno to find the perfect Hyundai vehicle for you. Their sales staff is always ready to assist you in choosing your next car.
Future-Proof Investment
By keeping the vehicle well-maintained, the maintenance program turns your car purchase into a sound, future-proof investment. This program helps maintain the car's value over time. This also makes it a wise choice for those planning for long-term ownership.
Understanding the Benefits of the Hyundai Free Maintenance Program
The Hyundai free maintenance program serves as a multi-faceted assurance platform. It fosters affordability and peace of mind for Hyundai car owners. It also contributes to the overall customer experience and strengthens the brand's image.
With its comprehensive benefits, this program truly adds value to owning a Hyundai car. It is a testament to Hyundai's dedication to providing high-quality vehicles and exceptional customer service. So, if you're in the market for a new vehicle, check out a Hyundai dealership and reap all these benefits.
Did you find this blog post helpful? If so, check out our articles on various topics to keep you informed.