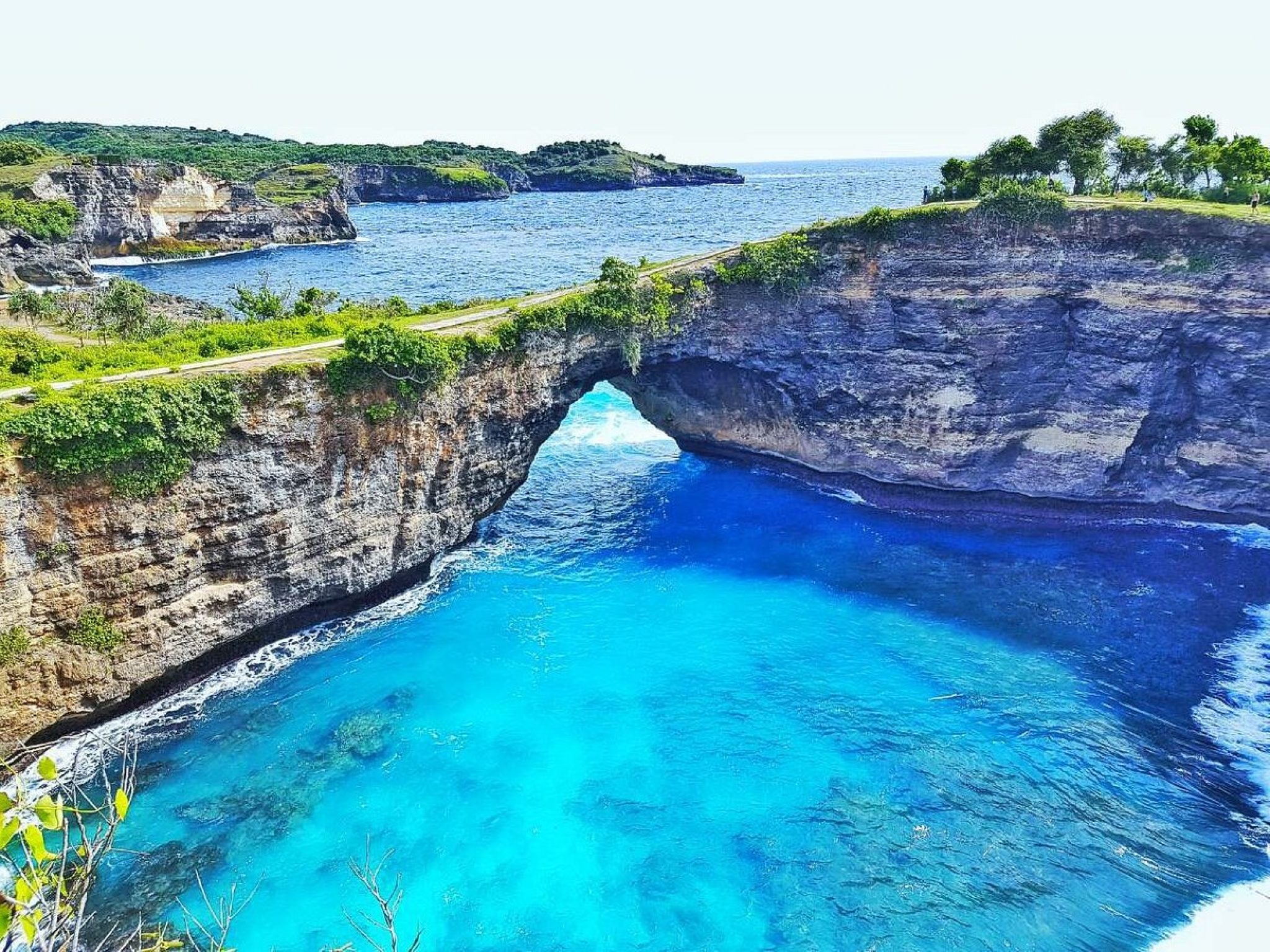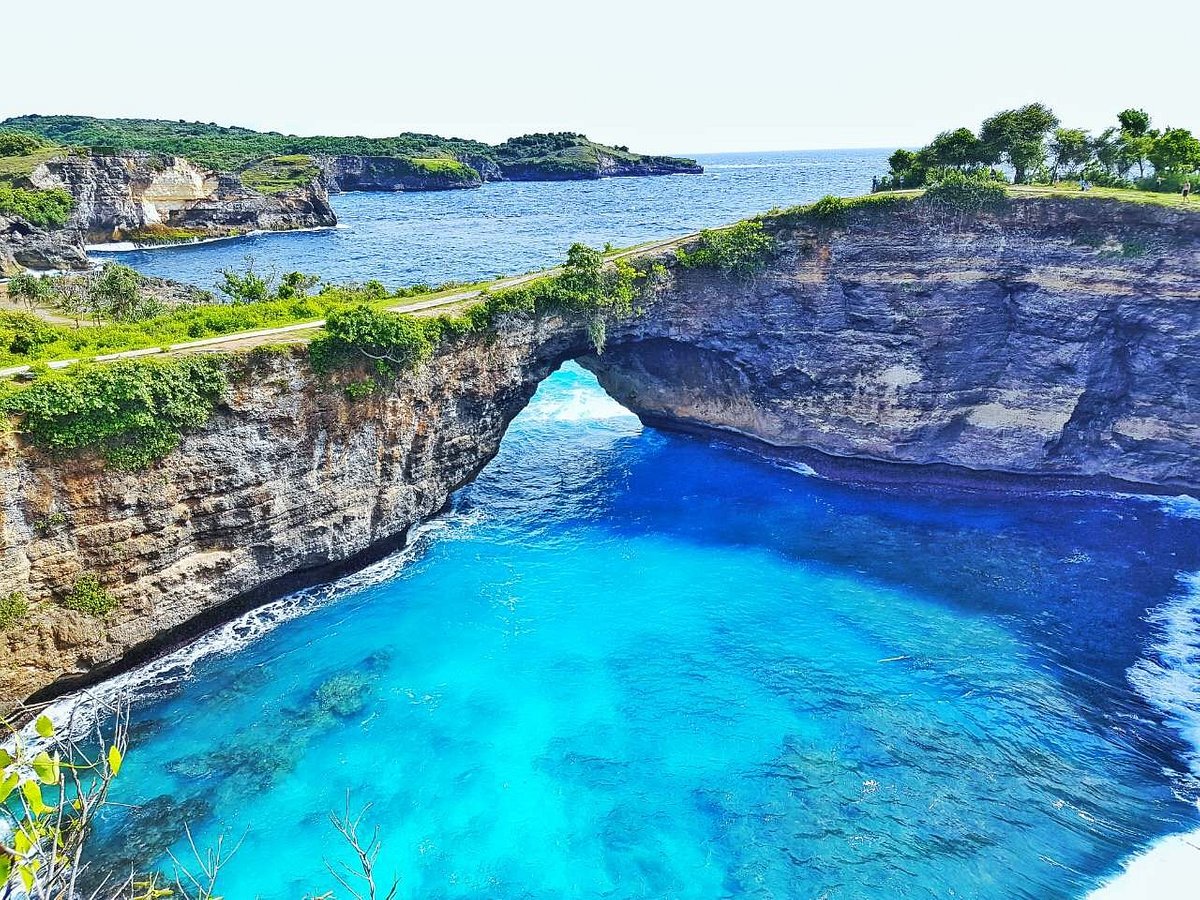 The summer is near, but we still have enough time to think about where to go for a vacation. Those who can afford a slightly longer vacation, usually think of attractive exotic destinations. One of such destinations is Bali, which hides another pearl of the Indian Ocean in its immediate vicinity – and that is Nusa Penida, a tiny island that will leave you breathless. However, if you want to visit this place, you will probably wonder how many days you need in Nusa Penida? Trust us, even though the island is small, it will take you at least three to four days to see its full beauty – and here's why. So let's start from the beginning.
Bali Hides Other Beauties In Its Immediate Proximity
Bali, an island within Indonesia, can be cruised in just a few days. Depending on where you are traveling from, you will have several hours of flying to the capital of Denpasar. However, no matter how long the flight was – you will forget about it quickly when you see the beauty at every step. It seems like God was thinking about every detail when he decided to emerge this paradise island from the Indian Ocean. Today, we know almost everything about the beaches of Bali from postcards with which travel agencies lure adventure travelers from all over the world. And they come from all over the world – so all day long, you can hear different languages at every step. However, you will see Australians the most – because to them, Bali is in the neighborhood, only three to four hours away. Nevertheless, Bali hides some other pearls of tourism in its immediate surroundings. Nusa Penida Island is one of those places that you simply cannot miss when visiting Bali.
Nusa Penida: How Much Time To Spend On This Island?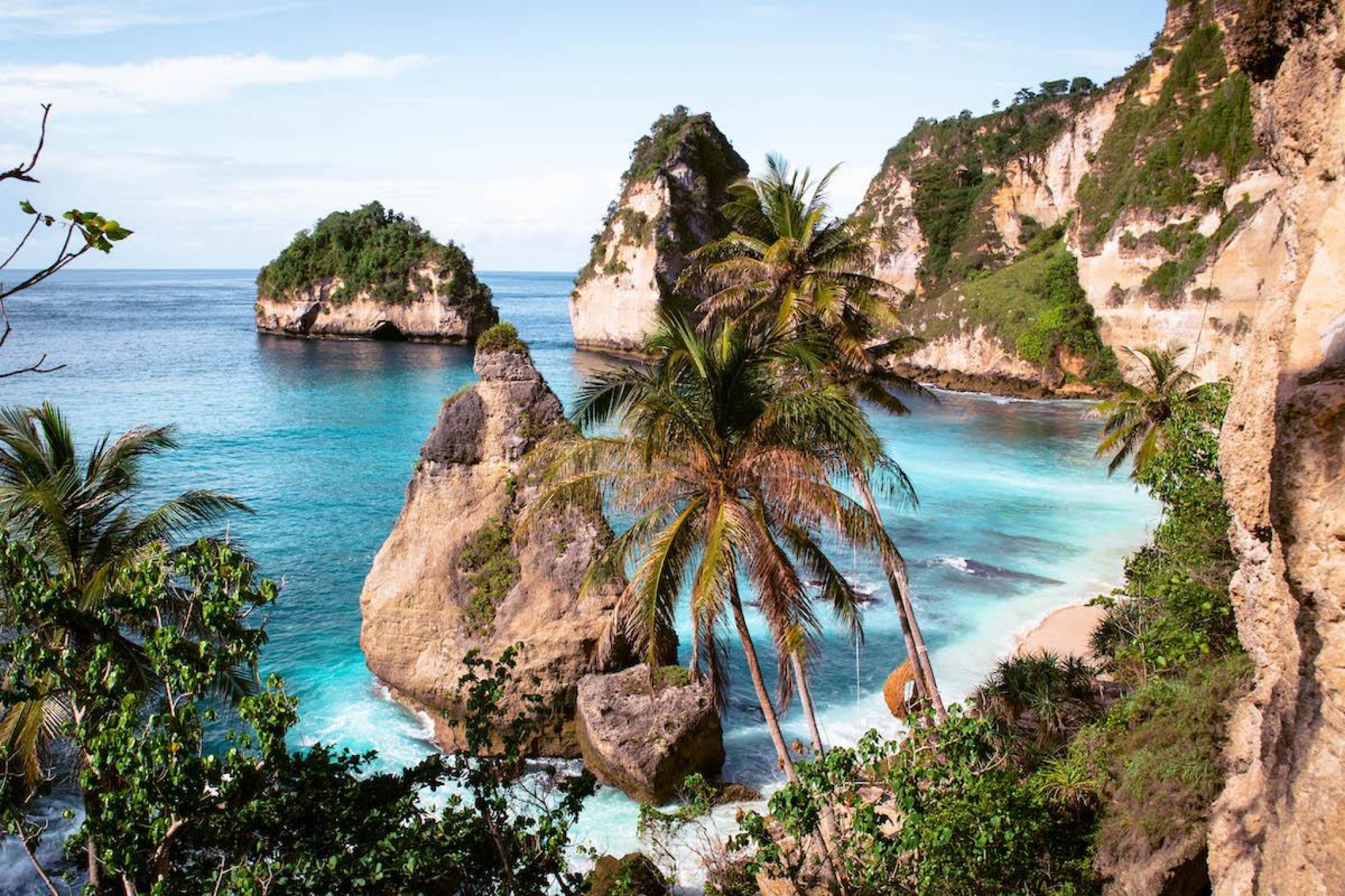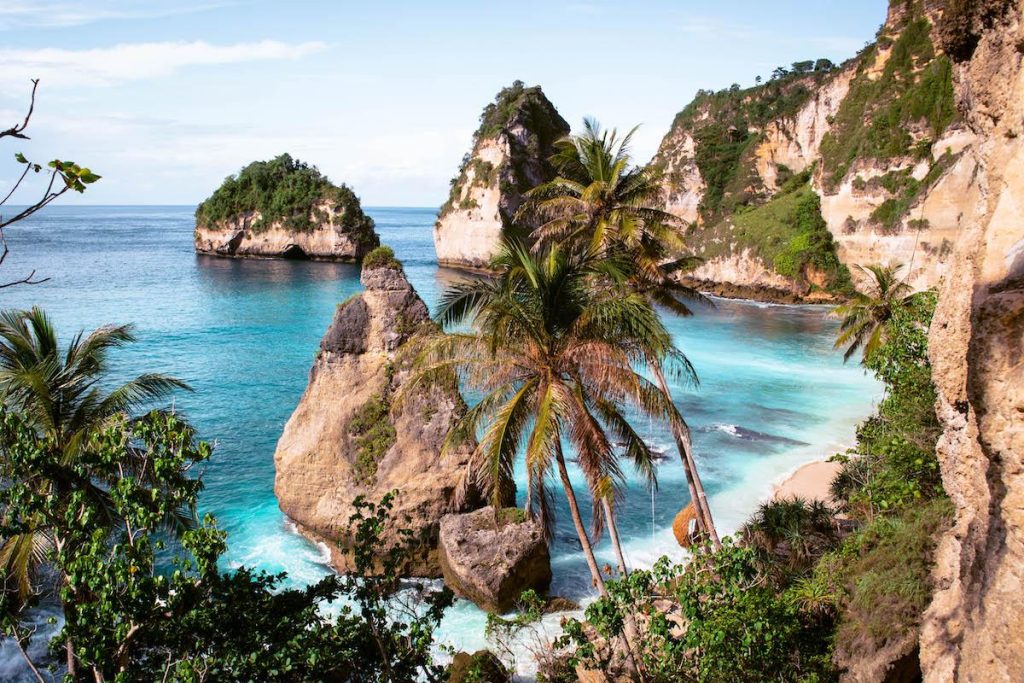 Nusa Penida is a real treasure of Bali. When you come to this magical island, expect beaches with white sand, blue water, steep coastal cliffs – and still untouched nature. Here, you will come across unrealistically impressive caves, water cascades, beaches – and scents that are hard to compare to any other island in the world. This is a place that will shake up your world – and give you a beauty you have never seen before. If you want isolation, peace, and the wonders of nature – this is the ideal place for you. The island itself is less than 16 miles from Bali. It is also smaller than Bali and can be visited as part of a day trip. However, it is way better to stay for at least three to four days – to discover all of its natural beauty and take some photos to remember.
What to See When Visiting Nusa Penida?
Nusa Penida is a small island that has no airport. Therefore, the only option is to get there by ferry or a speedboat. Many private companies have daily speedboat trips to the island – and the ride itself takes about 45 minutes. As on any island, you will encounter beautiful beaches and magnificent untouched nature that simply captivates with its beauty. Of course, when visiting this island, there are sites you should not miss.
Pura Goa Cave Giri Putri is located in the middle of the mountain and can be reached by a steep winding staircase. You'll compete a bit with cunning and kleptomaniac monkeys – but you'll end up enjoying their looney behavior. You will then be blessed with a little holy water on your forehead before you go through the crack in the ground.
The west coast of the island has magnificent sights such as Angel's Billabong or Kelingking Beach. According to penidaland.com, you can combine that with Crystal Bay, Peguyangan Falls, or a lovely Broken Beach – to enjoy your day visiting amazing viewpoints and nature that will sweep you off of your feet. In these locations, you'll take some amazing photos for your travel album.
We can say it is probably the most spectacular place you will see on this island. You will face the beautiful white silky sand and a green rocky place in the shape of a dinosaur. When you take a look at it from the top, it is amazing – however, you must be prepared if you wish to walk to the beach. This downhill walk takes 45 minutes and is an incredibly steep trail that is a real challenge. Therefore, prepare in advance and equip yourself well.
Angel's Billabong And Broken Beach
No matter how small it is, this island is full of stunning places. Broken Beach is just one of those. After a tireless drive from KelingKing, you will reach this sensational location. Then, very near Broken Beach, there you'll find a natural swimming pool – where you can dive and enjoy the cleanest water you have ever seen. For everyone who tried it – it was a unique experience.
As we have already mentioned, this island is rich in untamed nature and beautiful beaches. There are also two beaches perfect for taking photos – and they are very close to each other. However, nothing is so simple on this island, so to get to those beaches, you'll need to go down the steps – which is quite challenging. For some, going back uphill will probably be even more challenging than getting down – but take our word for it, it's worth the effort.
East Coast And Untouched Nature
The east coast is wild and mysterious. You can see places like Atuh and Diamond beaches, as well as the lookout point with thousands of islands, Treehouse Rumah Pohon – and you can also look for the underground temple Giri Putri or Teletubbies Hill.
The Bottom Line
If you can afford at least a two-week vacation in one of the distant destinations – then this could be an ideal choice. Bali is considered by many to be a paradise on Earth, but in its immediate vicinity, you will find more small paradises that will make you fall in love at first sight. The beautiful nature, fascinating flora, fauna, and coral islands that are enjoyed by all who love diving – are just some of the beauties of this region. Therefore, book your place on time and start packing your bags.