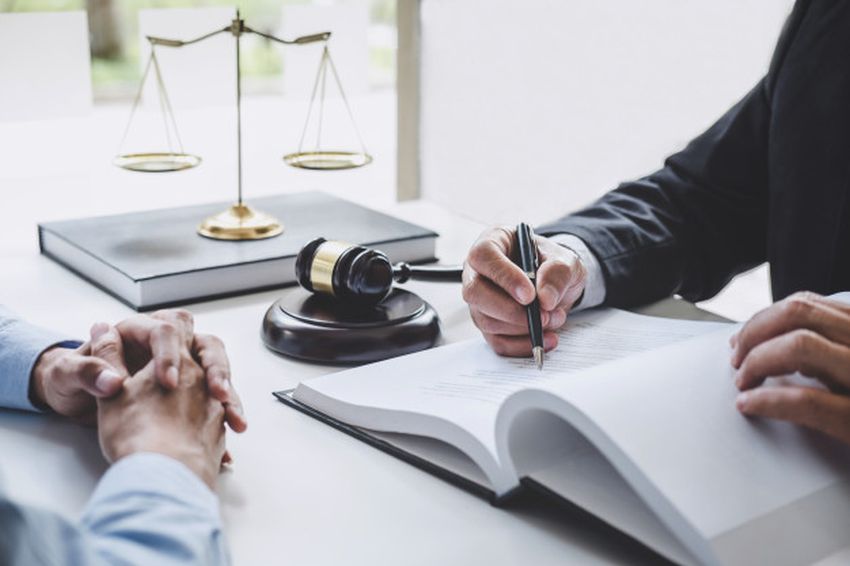 Having the right legal counsel can help entrepreneurs in so many ways. It includes vital business procedures, such as negotiating contracts with clients or suppliers, dealing with taxes and licenses, and handling leases of commercial spaces for offices and retail stores. This is especially important if you are running a fast-growing company or enterprise that aims to go global.
According to dracupandpatterson.com, a good business lawyer who has already established their name in the field of investment and business ventures can provide essential assistance to your company or enterprise. It is also a preventive measure in avoiding any potential lawsuit in the future. Hence, it is crucial to hire a lawyer whom you can trust and rely on. Here's a complete guide to hiring a business lawyer:
Identify the Types of Lawyers You Need for Your Business
Substantially, there are distinct specialties each lawyer has. Understanding which role and tasks they provide will help you figure out who would work best to fulfill your needs. Hiring the perfect lawyer for your business the first time around is a good foundation for achieving success.
For enterprise owners, you should learn that there are at least two types of lawyers you can hire:
Business Lawyer
They help entrepreneurs in crucial decision-making by laying out the pros and cons of a business situation. They are also responsible for the company's compliance with all the rules and regulations based on a specific country. Besides that, they also specialize in writing business plans, creating partnership agreements, reviewing contracts and documents, and dealing with government entities.
Corporate Lawyer
These lawyers work for huge companies. Predominantly, they are under a corporation and in charge of corporate transactions. It includes writing agreements, avoiding lawsuits, and ensuring that all the legal papers are taken care of.
Corporate lawyers generally operate within the legal department of a business. They work collaboratively with other departments to support corporations in making safe business decisions in compliance with domestic and international laws.
Execute Research
A good business attorney is one with significant experience in their chosen industry. They have to be able to showcase case studies for you to verify it. There are many ways to look for a reliable business lawyer (e.g., LinkedIn, websites, or by referral). After doing your research, classify and select the top four lawyers that fit your criteria.
After narrowing down your list of candidates into the top four, you may now invite them for an interview.
Assessment of the Qualification of an Attorney for Your Company
As a business owner or entrepreneur, you should set a standard qualification when hiring a lawyer. You should have at least three primary standards, including:
Network or Connection
As a legal counsel, they should have an excellent network to consult for in case of unfamiliar company undertakings.
Good Conversationalist
They must be able to discuss the legal conditions and rules in a way people will comprehend.
Professional Experience
Make sure that they have already worked with a company or enterprise with the same nature. This way, you can assure that your business is in safe hands.
Evaluate and Decide
Say that the selected lawyer has passed your qualifications and has delivered the information you need for your business. Now, you can start negotiating with their fees. There are three common ways how lawyers bill their time:
Hourly or per diem rate: The fee is based on time or day the lawyers work.
Flat fee: This is a cheaper fee where it only includes routine matters such as reviewing contracts.
Monthly retainer: This way, you can pay the lawyers in advance for services you utilize for a month.
Why is Hiring Business or Corporate Lawyers Essential?
Entrepreneurs are presumed to be involved in different legal situations. It may include lawsuits or reviewing documents, agreements, and contracts. Business owners of both small and large entities employ attorneys for various reasons. This could be for the procurement of property, establishing a new venture, compliance with labor laws, and preparation of taxes.
Working with a lawyer is essential to guarantee that your business organization is functional and compliant. In fact, all types of businesses must have lawyers to provide legal guidance in various aspects. It is because most entrepreneurs lack the knowledge and experience required to handle and deal with legal matters.
It is advisable to seek help from lawyers to review and negotiate a contract. Having a lousy arrangement can lead your business to severe predicaments.
Roles and Responsibilities of a Business Lawyer
As a business owner, facing various challenges is inevitable. An attorney's guide and support will face problems head-on and prepare for issues you may encounter in the future.
Here are some of the tasks business lawyers do:
Business Start-Up
There are different business types, including sole proprietorship, partnership, and corporations. These have diverse sets of regulations, so legal advice from lawyers is a must.
Writing and Reviewing of Contracts
Business or corporate lawyers can help draft contracts to meet your needs and clients' demands. In the business world, contracts and agreements should always be in written form. Doing so would avoid risks of failure and misunderstanding.
Handling of Disputed and Breach of Contracts
There are times when other parties fail to comply and fulfill contractual obligations. In situations like this, a lawyer will deal, negotiate, and take legal action on your behalf.
Lease or Procurement of Property for Your Business
Whether you are renting or owning a property, you will need the assistance of your lawyer. They will negotiate with the terms of leases and contracts.
Get a Business Lawyer
It is best to avoid any lawsuit and to clarify legal matters within your business immediately. Even the most honest mistakes and misunderstandings can cost you a lot of money. Having a legal counsel to assist you with the legal matters allows you to focus more on your business's operation.
Keep in mind that having a business lawyer is necessary for effectively addressing your business's primary concerns. Moreover, they can also be a good source of a network for you and grow your business.