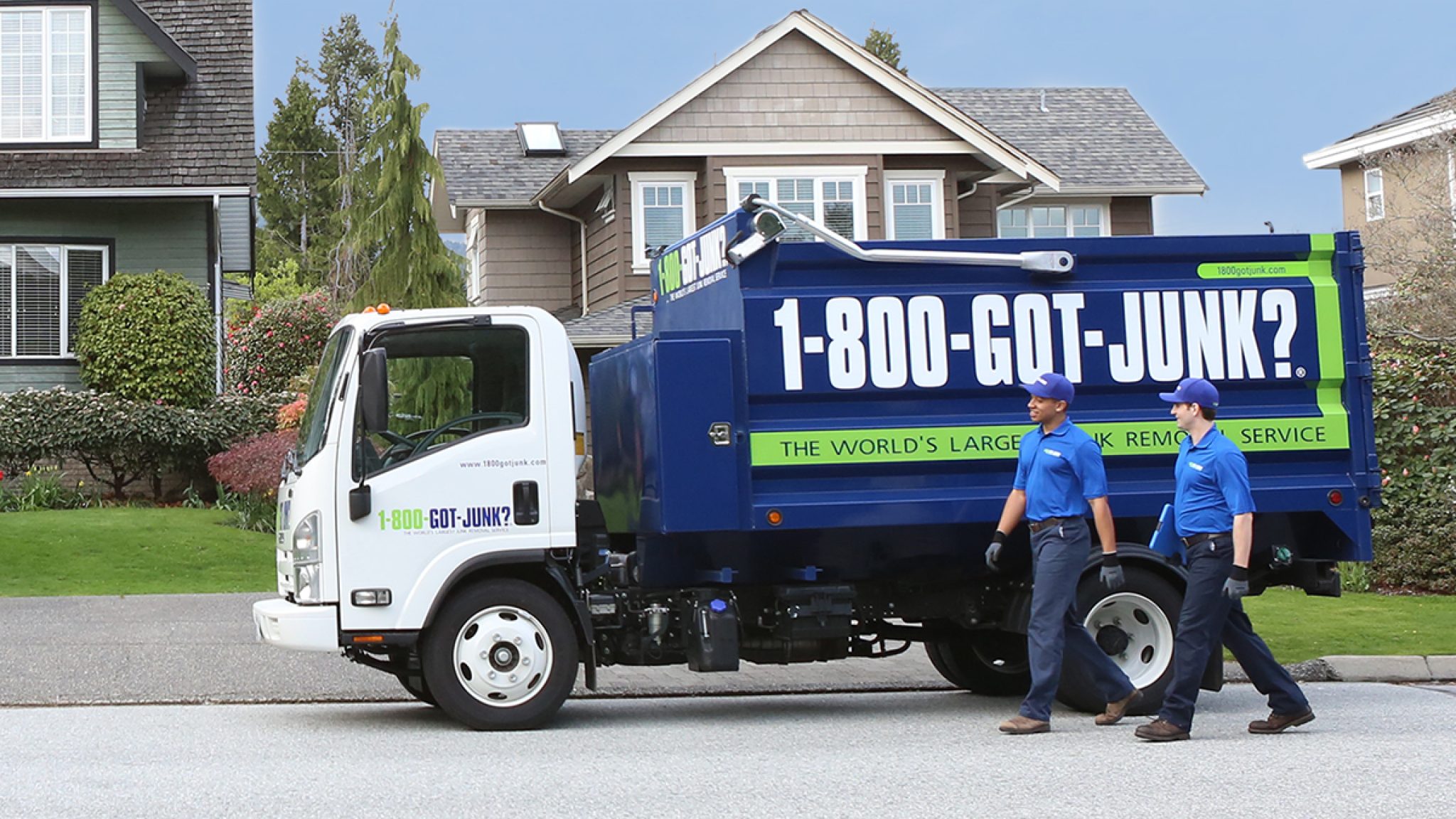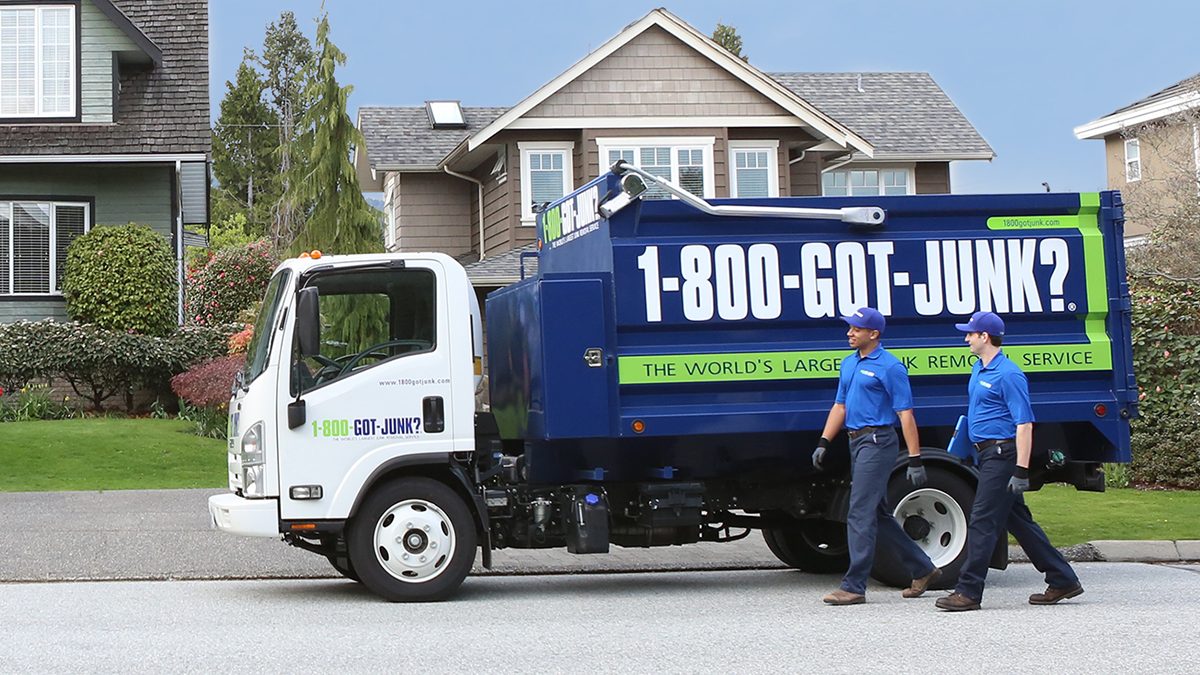 Junk removal is a service that helps you get rid of unwanted items from your home. It can include old appliances, defunct furniture, unused clothes, or an overflow of shipping boxes. The cost of junk removal depends on several factors. Read on to learn more about the different options and how much junk removal costs.
Cost of junk removal
The cost of junk removal will depend on several factors, including the amount of junk you have, the number of truckloads you'll need, and how much you are willing to pay for the service. A professional junk removal service will usually charge by the cubic foot or by the piece for larger jobs. Some services will also charge by the truckload, or measure volume by weight. The price you pay will also depend on how much work your junk removal service will do and whether you need a permit to dump certain items.
The cost of junk removal can vary greatly, but the national average is about $233. The price of a full truckload can be anywhere from $400 to $800. A single item can cost up to $60 to $150, and each additional piece will cost about $20 to $40. You can also rent a dumpster for a week or more for a few hundred dollars.
Another factor that affects the cost of junk removal is the amount of time it will take. If the removal includes a large amount of work in a complex location, the price will be higher. This is because it requires more time and effort from the junk removal workers. Also, gas costs are an additional factor that can affect the price.
There are many different types of waste you may want to dispose of, and the type of trash you have will affect how much it will cost to get rid of it. Some types of junk require special disposal, including hazardous materials. This requires licensing, and most junk removal services will not take hazardous items. You can also donate items to recycling centers if they're in good condition.
Junk removal companies will provide you with a detailed quote based on the services you need. They will also help you decide between full-service junk removal and renting a dumpster. By contacting a few different junk removal companies in your area, you can determine which service is most affordable and suitable for your needs.
Choosing Companies that offer this service
When it comes to junk removal, there are a few options. You can hire a company to haul away your unwanted items, or you can rent a dumpster. Some cities also offer free junk removal for large items. To find out more about these services, you should do some research on the Internet.
One good option is to call a company that will give you a free estimate before they remove your junk. While most companies don't disclose their quotes until after they've completed a job, it's a good idea to ask for one. The junk removal company should be able to separate recyclable items from trash. If you'd like to be environmentally friendly, it's best to find a company that offers recycling services.
Junk removal services have trucks and people to handle all types of trash. They are fully licensed and insured and know the proper procedures for moving and disposing of waste. You'll have peace of mind knowing that someone is taking care of the job, so you don't have to. Junk removal services also ensure that your property is cleaned up properly.
If you're throwing away large or awkward items, make sure you notify the junk removal company before you call them. Some junk removal companies don't have trucks large enough to haul away big items. In some cases, you can be fined if they're not properly removed. But if you're looking for a fast and convenient way to get rid of your old items, hiring a company that does it will help you stay within your budget.
Cost of dumping
If you're looking to get rid of unwanted items, a dumpster rental may be your best option. The rental price will depend on the size of your load, and how much junk you're dumping. In some cases, a 20-yard roll-off dumpster can run about $1,100. Larger dumpsters cost more, ranging from $1,300 to $1400. Additional fees will apply to electronic waste, such as a large cathode ray TV, which can cost up to $50.
A large full-service roll-off dumpster, which is commonly associated with construction projects, costs $300 to $700 per week. A 40-yard roll-off dumpster, on the other hand, can cost upwards of $850 per week. For interior decluttering projects, a smaller dumpster might be all that's needed. Smaller dumpsters, meanwhile, are best for containing light and easily-disposable items.
Depending on where you live, you can find residential garbage collection services that cost as little as $25 per month. These services can also provide 20 or 96-gallon bins. The cost is typically included in your utility bill, though private junk removal services may charge a one-time setup fee of $30 to $50.
If you want to get rid of hazardous products, however, you'll need to hire a junk removal company that specializes in hazardous waste removal. This service will charge you an extra $50 to $125 per gallon, and may require special equipment and licensing. Some states also require special licensing to dispose of these materials, making these services even more expensive.
Cost of renting a dumpster
The cost of renting a dumpster for junk removal will depend on several factors. The size of the dumpster, the length of time it will be needed, and the amount of junk you have to dispose of will all influence the price. In order to get an idea of how much it will cost to rent a dumpster, you should request a quote from several companies in your area and compare their rates. You can also look up rental guidelines to help you determine the cost of the service.
Depending on the size of the dumpster, rental prices can range from under $200 to nearly $800. The most common rental prices are for a 10 to 40-cubic-yard dumpster, but larger or smaller sizes are also available. Rental costs are higher if you are disposing of a large amount of landscaping materials, yard waste, or construction debris.
During the construction season, you will be charged an additional fee to place the dumpster on the public street. These fees vary by state, city, and county. Moreover, these fees do not include the cost of a construction permit, which may cost up to $200. Furthermore, some companies require a minimum rental period. Therefore, short-term rentals are unlikely to receive discounts.
Before renting a dumpster, check the city and/or HOA rules on dumpster placement. Many cities have strict rules regarding where and how to place a dumpster. For example, a dumpster placed in a street must not hinder traffic or obstruct utility boxes. Also, it should not block a neighbor's driveway. Some cities also limit the size and length of a dumpster.
If you need to dispose of a large amount of garbage, the cost of renting a dumpster is considerably less than hiring a junk removal service. The cost is lower because you don't have to worry about moving the debris to the dumping site. However, you may spend more time with this option, which will increase the price.