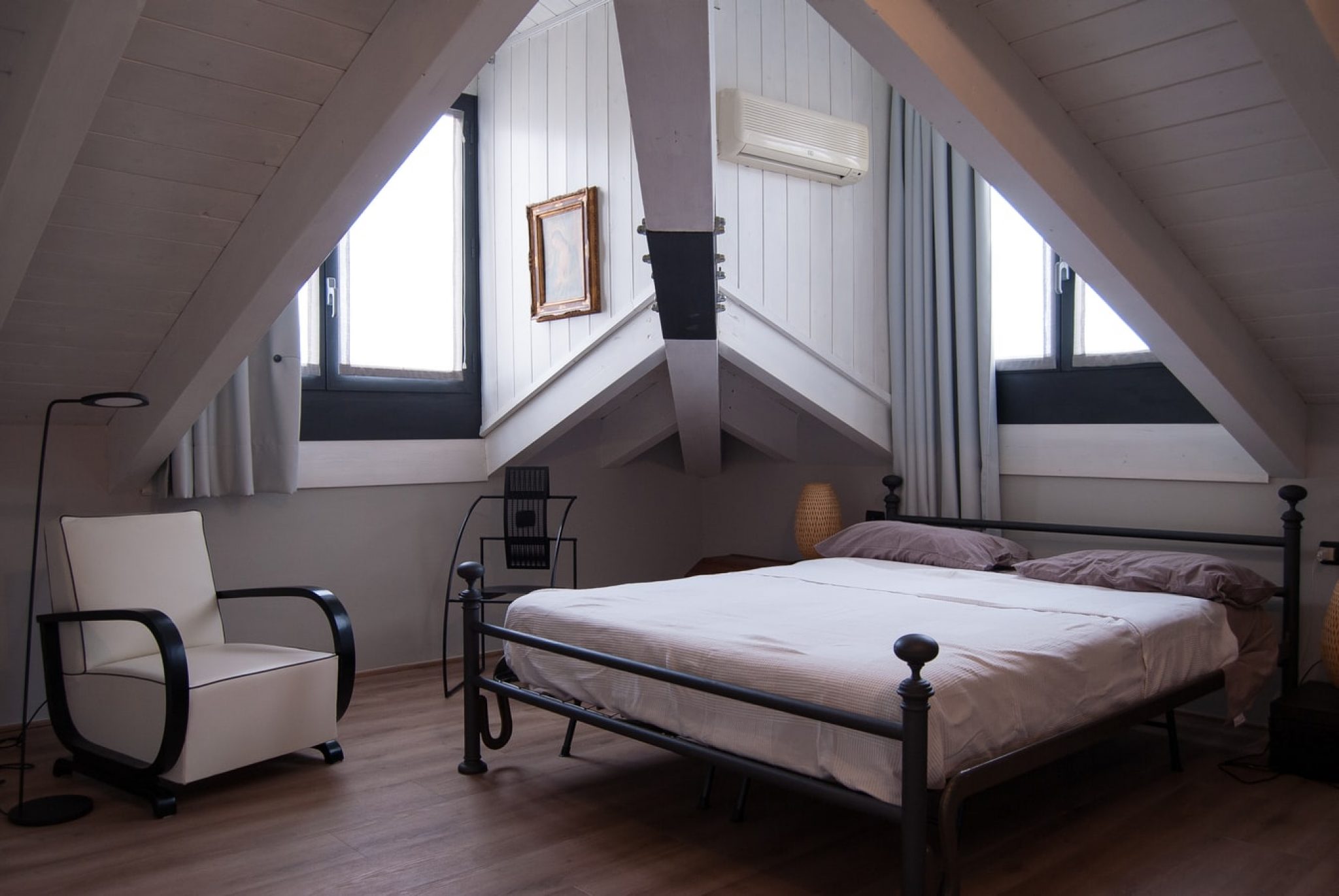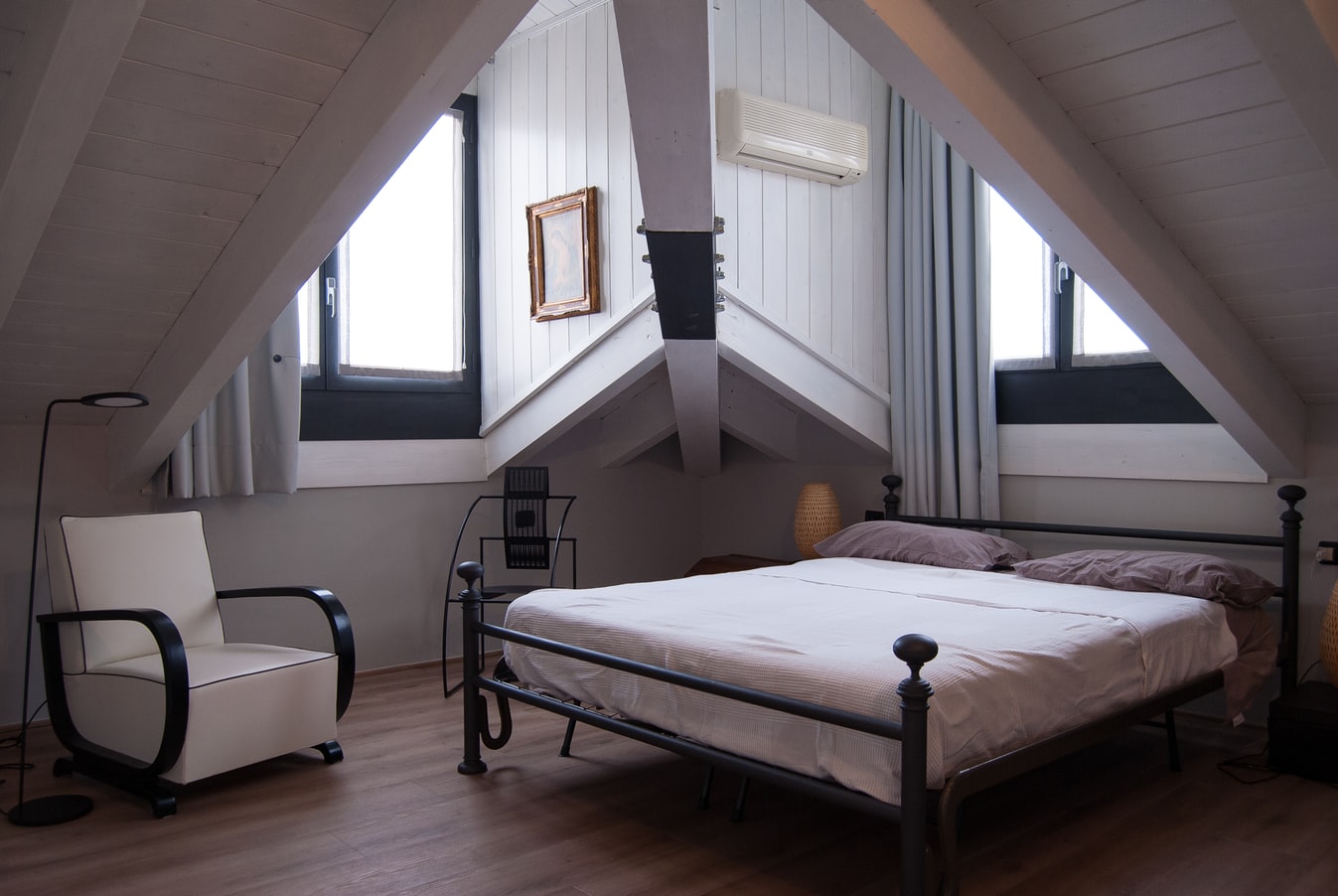 Attics are probably the most challenging areas to furnish in a house. There are a few things you need to pay special attention to when redecorating your attic space, like steeply sloped ceilings, insufficient light, odd shapes, etc.
However, a bit of imagination can go a long way. Thus, you can make your space be anything you want it to be — a bedroom, playroom, study, craft room, library, reading nook, walk-in closet, cinema, and more. The options are endless!
We've prepared some tips and tricks that can help you use every inch of your house. Hopefully, these ideas will spark your creativity!
Space and Function
Before measuring anything, think about the function of the space you have. What can you do with it? More importantly, what do you want to do with it? Your attic could turn out to be a great place for reading — picture hanging chairs and shelves packed with books. Or maybe your attic area is the perfect place for a home office. Before you make any decisions, think about the function of your space.
Then, take your time to measure every nook and cranny of your attic space. Even if you think there's nothing you could do with a crammed corner or a narrow passage, measure it and put on your thinking cap. Ask an interior decorator for tips or find eye-catching ideas online to figure out what to do with the space.
If you're decorating without the help of a professional, measure the space and compare it to your living room area. Will a similar shelf from the living room fit beneath the window in the attic? Can you fit a single bed or a queen-size one? Measure everything and compare it with the furniture you already have in your house so you can make the next step.
Built-In Furniture Is Your Best Friend
You can make every inch count with built-in furniture! Most attics are smaller than other rooms in the house, so you should consider investing in built-in furniture that has been specifically designed to fit into your space.
Use the space under the eaves to place a built-in or a semi-built-in desk. If you're handy, you can even do some of the work yourself. Purchase cut-to-order lumber and construct a desk in no time. Cut-to-order lumber can also be used to create simple wall shelves you can place above your desk.
You can do something similar with built-in storage. Use all the nooks in the attic to make storage for toys if you're planning to create a playroom. The same space can be used as storage trunks if you plan to turn the attic into a bedroom. There are plenty of creative ideas for making the most of the space you've got.
If you want to use the space for a built-in bed, you might want to hire a professional as that requires expert work. With built-in beds, you can use the space under the bed for storage as well. The intention is to integrate storage into other furniture pieces to maximize the space.
Treat Your Windows Right
If you don't want to leave your slanted windows bare, you will need some ideas on how to cover them properly. It's definitely challenging to cover slanted windows, but there are a few options.
You can opt for window films that will tint your windows on either the interior or exterior side. Another option is to install motorized shades that can be opened from either top or bottom. That way, you can control the light in the room.
If your attic has a circular window, there are a few options you can use to cover it up. One of the most popular options for circular windows is stained or colored glass. Since circular windows are already an appealing architectural feature, you will make them more striking by adding stained glass. Window films are also an option here, as well as shutters and fabric covers.
Another thing you need to worry about if you choose to use the attic as a living space is energy efficiency. In most older houses, energy-efficient windows were not a priority. So, you will need to think about the humidity, draft, heat loss, and insulation.
Luckily, you can fix all of these problems with energy-efficient window attachments. Once installed, these attachments will take care of your heating- and cooling-related problems in no time.
Decorating Tips
If you are good at decorating, the height of the ceiling and the size of the space won't matter. Here are some additional decorating tips that could help you accomplish your vision:
Keep in mind that you shouldn't block the highest parts of the room as that will make the space more claustrophobic. If you decide to add hanging chairs, keep away from the highest points of the attic.
Stay away from dark colors and bulky furniture as those will only crowd the place. Keep the flooring light with ambientbp.com in order to ensure an airy atmosphere.
Use natural light to your advantage. Try not to block the windows with furniture or use dark curtains. Turn to other sources of light, like lamps and light strings, which will help create a more inviting atmosphere.
When creating a cinema room, paint the walls a darker color and embrace the lack of light. Opt for cozy furniture like bean bags or hammocks. If you need storage, build it across the walls to save on seating space.
By using the attic as a playroom, use the space below the eaves to create forts. It's an elegant solution for a smaller space that doesn't take a lot of effort to create.
Don't avoid using the low walls. Select the right cubbies, shelving units, and desks that will fit your space perfectly and create a solution that meets your needs.
Don't be afraid to experiment with lighting. Hang a pendant light, a statement chandelier, or any other hanging light fixtures. Avoid floor lamps as they typically don't go well with attic ceilings.