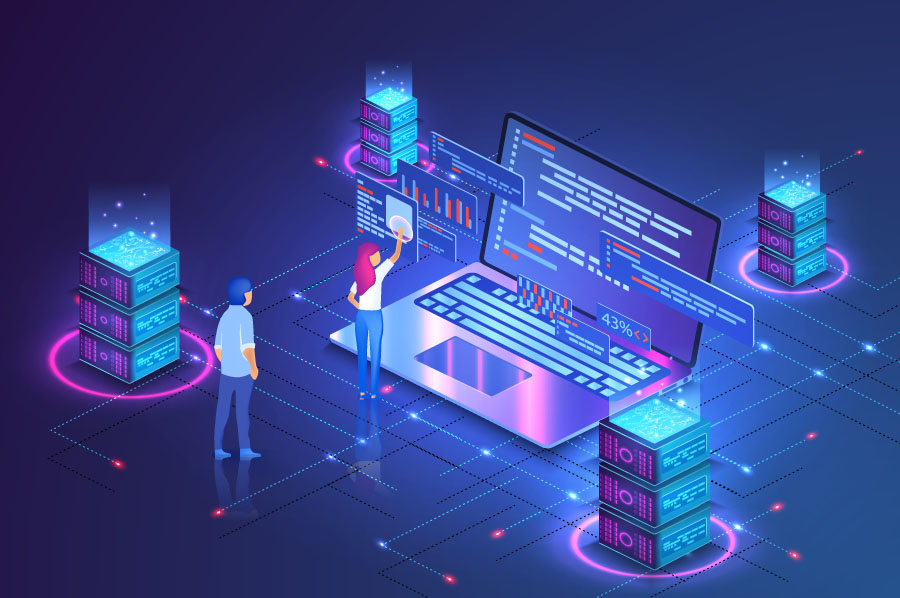 Can you imagine a life without free things? We definitely can't.
There's just something about getting something for nothing that just feels really good—and it's especially nice when the thing we're getting is something useful like hosting. So, it's no wonder that so many people are looking for free offshore hosting.
Unfortunately, we have to burst that bubble. When it comes to web hosting – you usually get what you pay for. Good services cost money, and mediocre ones come for free. But, why is that? Well, that's what we're here to find out.
In this post, we'll take a look at that problem.
What Is Free Hosting?
When you hear the phrase "free hosting," it's easy to imagine a subpar service that is overloaded with ads. However, there are actually a number of reputable providers that offer no charge plans.
While these plans may have some limitations, they can be a great option for websites that have low traffic levels or don't need a lot of features.
One of the most popular freebie hosting providers is WordPress.com. WordPress.com offers a variety of features, including a custom domain name and support for additional plugins and themes. However, there are some limitations on what you can do with and for your website.
Another popular provider is Weebly. Weebly offers a drag-and-drop website builder, making it easy to create a professional-looking website without any coding knowledge. However, just like WordPress.com, Weebly's free plan has some limitations. In fact, a lot more than WP does.
Ultimately, whether or not a free plan is right for you depends on your needs and expectations. If you're just getting started with an online presence or don't need a lot of features, a free plan could be a good option. However, if you're looking for complete control over your website or plan to generate revenue from your site, you'll need to upgrade to a paid plan.
Why Is Free Hosting Actually Free?
There are a few different ways that free hosting providers can make money. The most common is through advertising. They will sell advertising space on your website, which can generate income if you have a high-traffic website.
Another way these providers can make money is by upselling paid plans. While free plans may have some limitations, they typically include most of the features that people need for a basic website. Paid plans usually include additional features, such as unlimited storage space and bandwidth, as well as support for a custom domain name.
Some free hosting providers also offer affiliate programs. This means that they pay you a commission for every person that signs up for a paid plan through your referral link.
Ultimately, there are a number of ways that these providers can make money. However, it's important to remember that they're not making a lot of money off of each individual user. In other words, these providers need to have a large number of users in order to make a profit.
What Is Offshore Hosting?
Offshore hosting is a type of web hosting that allows users to store their data and websites in another country. This can be beneficial for a number of reasons, including avoiding censorship, protecting privacy, administrative and technical support, increased bandwidth, premium-level support and maintenance etc.
However, it's important to remember that there are some risks associated with offshore hosting. For example, if you're storing sensitive data in another country, it may be subject to that country's laws and regulations. Additionally, because you're storing your data in another country, it can be more difficult to access if you have an issue with your website.
Overall, offshore services can be a good option for people who need to store their data in another country for legal or privacy reasons. However, it's important to weigh the risks and benefits before choosing an offshore host, whether it's a reputable one like Evoluso or an up-and-comer no one's yet heard of.
Why Is There No Such Thing As Free Offshore Hosting?
The simple answer is that offshore hosting costs money. There are a number of expenses associated with running an offshore hosting company, including server costs, data center costs, bandwidth costs, support staff salaries, and more.
Additionally, because these companies need to store data in another country, they often need to pay for additional legal and compliance fees. These fees can add up quickly, making it difficult for these companies to offer free plans.
Ultimately, if you're looking for an offshore host, you'll need to be prepared to pay for the service.
Why Is Three No Free Offshore Hosting?
The simple answer is that there is no such thing as free offshore hosting. Any company or individual offering "free" offshore host services is likely doing so illegally, and you could get in trouble for using their services.
Offshore hosting costs money because it involves setting up servers in foreign countries, which incurs significant expenses – most of which we mentioned a few seconds ago.
Additionally, companies offering offshore services must comply with strict regulations in order to avoid getting shut down. All of these factors add to the cost of providing these services, making it impossible to offer them for free.
So, if you're looking for affordable offshore services, look for a reputable provider that offers discounts or special promotions. You can also search for coupon codes online that you can use to get a discount on the provided services. Just be sure to do your research before signing up for any offshore host service, so you know what you're getting into.
Final Thoughts
There you have it! You now know the basics of free and offshore hosting and you are fully aware of why there's no such thing as offshore hosting for no charge. You're also aware that there's only so far you can come by riding the free service.
So, if your website is starting to take off, it might be time to consider an offshore service that can provide you with all the amenities you need – at a reasonable cost.