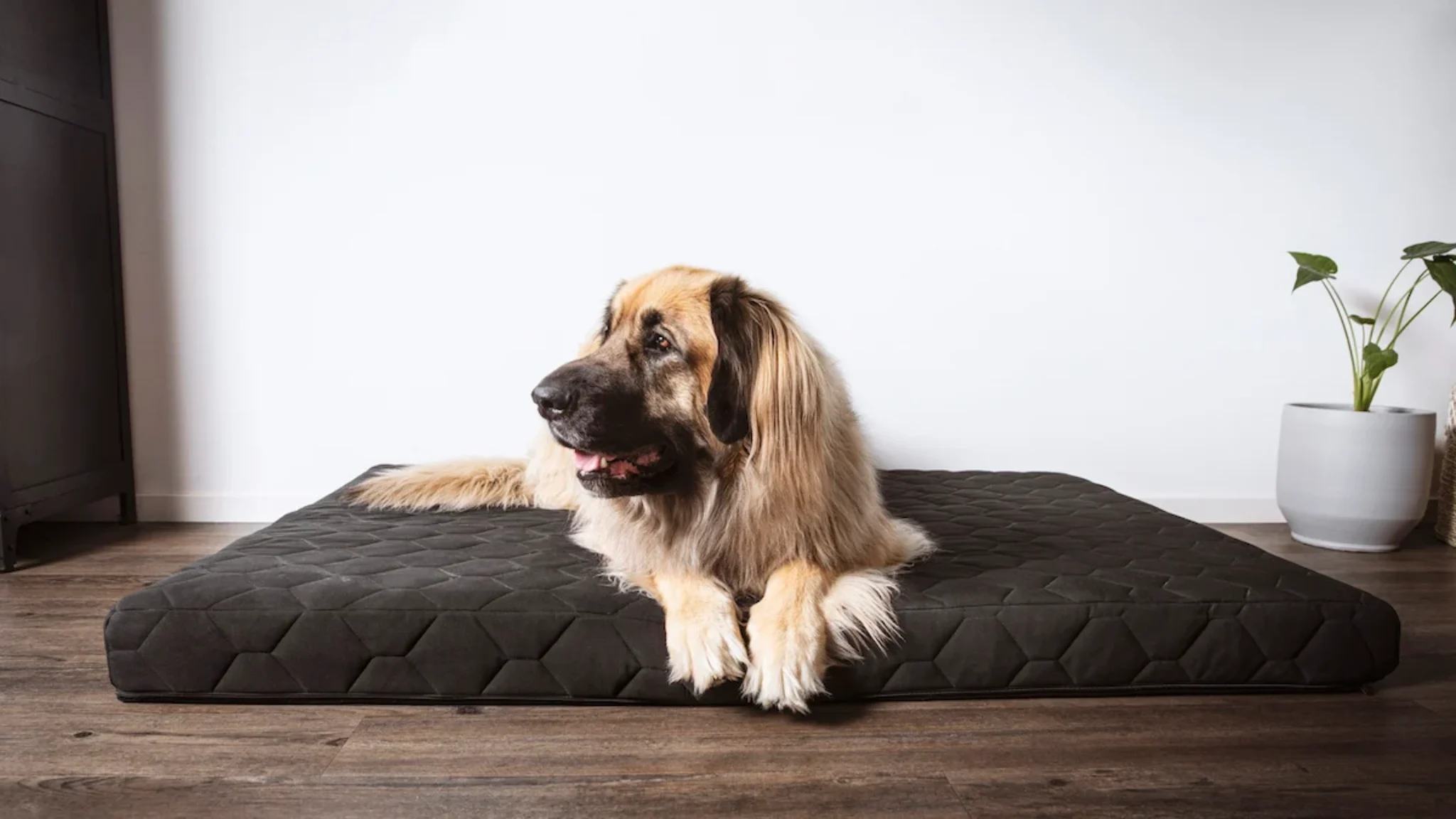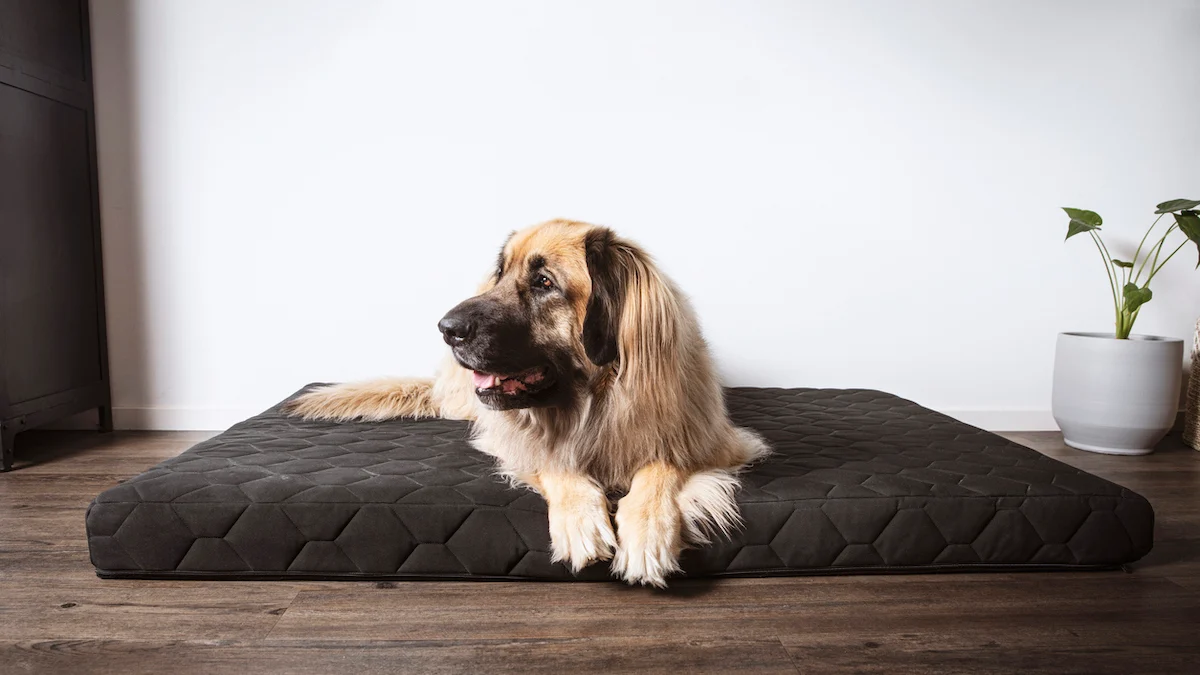 Large pups need large dog beds – that's the best way they can feel comfortable and sleep properly. Even when your pet is just a small puppy, it's often better to buy a large dog bed in advance – a premium-quality bed can become an investment and last for many years. Huge beds aren't exactly cheap, so keen dog owners have to choose wisely, or they'll have to buy a new one eventually.
Beds for large dogs typically aren't as diverse as beds for smaller pup breeds. It's pretty hard to create a full dog burrow for a huge breed that won't take half of your room, but keen dog owners can always create them for themselves or get them done manually by craftsmen. Usually, beds for large dogs are just comfy mattresses or donut-shaped beds: they take less space and provide a great level of comfort. There are still a few things to remember before purchasing beds for big dogs, though, so let's talk about them a bit.
Size
Dogs (and their beds) come in various sizes, but it's typically better to have a bed that's slightly too big for your pet friend than one that's a bit too small. Even small or medium-sized breeds love beds for large dogs: they are spacious and cozy, so pups feel like kings.
Even when your pet is still a young puppy, it'll become an adult dog eventually. High-quality beds last for many years, so it's better to buy a full-sized bed for your pup in advance – it's an investment. On a huge bed, your dog can curl, or stretch to its full length and sleep like a starfish. While square or rectangular beds are usually better for this, rounded or donut-shaped bed take less space, so it's easier to find a place for them in almost each house.
Shape
Huge dog beds don't usually come in various shapes – they are normally just square or round. But even these shapes can be different. For instance, a square (or rectangular) bed can have higher sides, so your dog will feel more protected and comfy inside. Also, some of these beds aren't just flat – they have curved surfaces, so your pet can put its head on its higher sides and use it as a pillow.
Round beds are usually donut-shaped. It's a classic type of dog bed, and it can have high or medium sides, and sometimes it can also have an "entrance" in the middle. Donut beds often have oft rounded sides, so they are perfect pillows. Both dogs who love curling or sleeping like starfish will love them!
Materials
Bigger beds are harder to wash, so it's better to choose ones that are water-resistant and don't clog pet fur on them. Lots of modern beds also have removable cases, so you can wash them manually or in washing machines. Some models even come with additional fluffy cases, so your dog will feel warm and comfy in winter.
It's vital to pick beds that are made of anti-vandal fabrics. Most pups are keen chewers, and some also love tearing everything apart, so your bed should be very strong to stay in one piece. Strong, thick materials guarantee that you won't have to buy a new bed later.
Fillings also matter. Soft beds are stuffed with cotton or polyester fiber, and flat mattresses tend to have memory foam inside. The best filling is soft, it keeps shape well, and it's also pretty light, because you don't want your dog bed to be too heavy to lift. It's especially true for huge, thick mattresses. Big old pups require soft and cozy beds even more than young or adult ones – they often feel tired, and their joints hurt, so a good soft bed helps them to sleep better.
Quality
Beds made of nice materials can last for many years. Quality also hugely depends on the way a bed is made. Handmade items tend to have higher quality than mass-produced ones, because masters glue, cut, and stitch each piece carefully. While these beds are sometimes more expensive, it's usually worth it. Buying a manually crafted bed from a company like https://hunting-pony.com, you support a smaller business, and also make sure that this bed is made by someone who definitely loves dogs and cares about their (and your own) comfort.